I am finally back with a kitchen makeover update.
We have removed a half-wall, extended the beam in the ceiling and added some lower cabinets.
The picture below shows you what the area looked like before we started the makeover.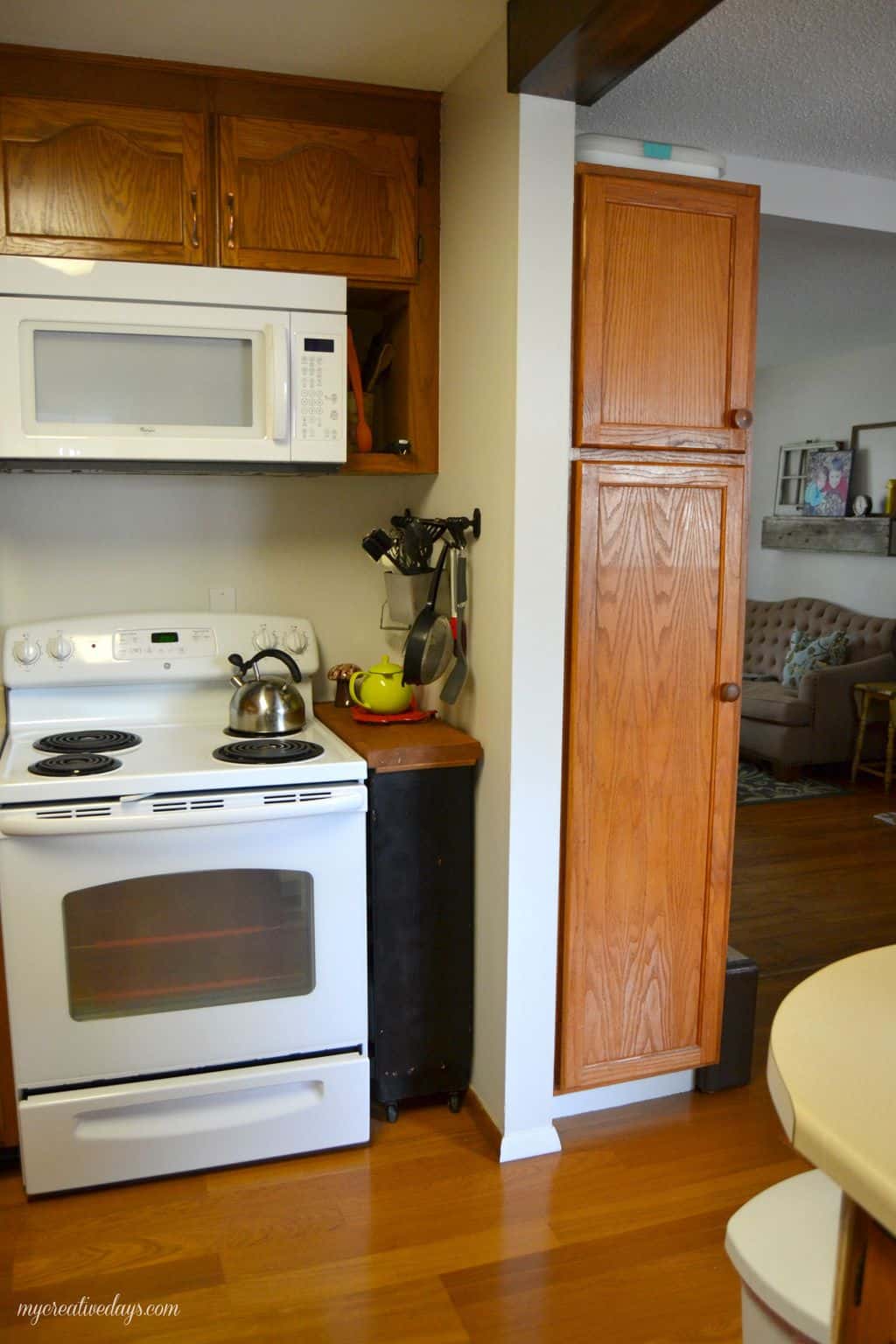 I really needed some extra counter space in our small kitchen so we decided to open it up by removing the half-wall and the tall cabinet. In doing that, we needed to extend the faux beam we put up when we added the repurposed light fixtures above the bar. I was a little nervous about it, but it worked out great. Matt was able to extend the beam by adding the board and then a trim piece where the boards meet. It looks like it was meant to be that way. I am so happy with it.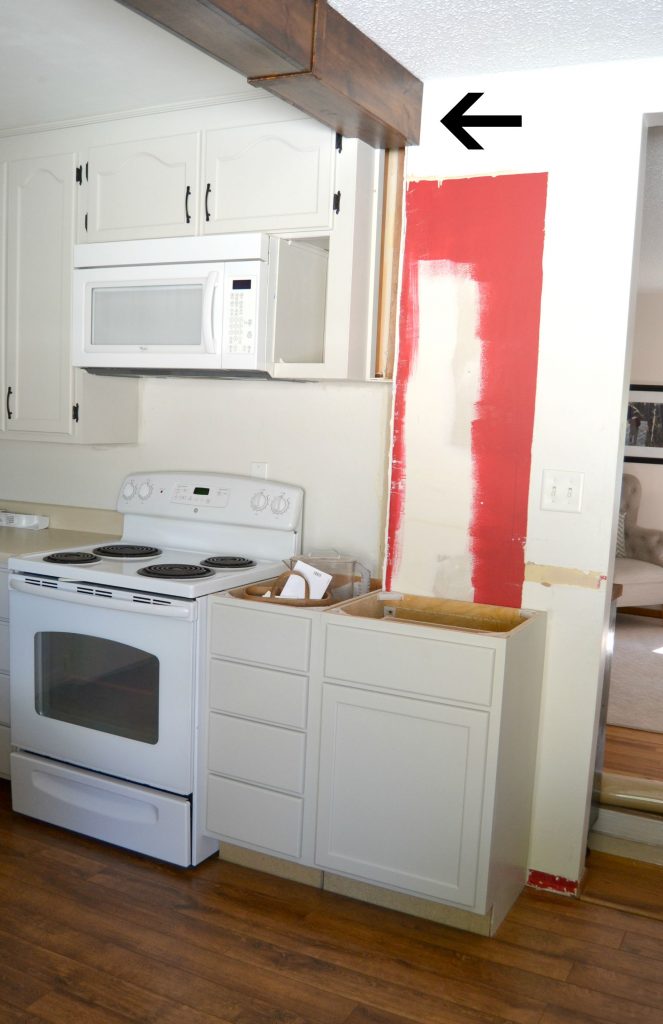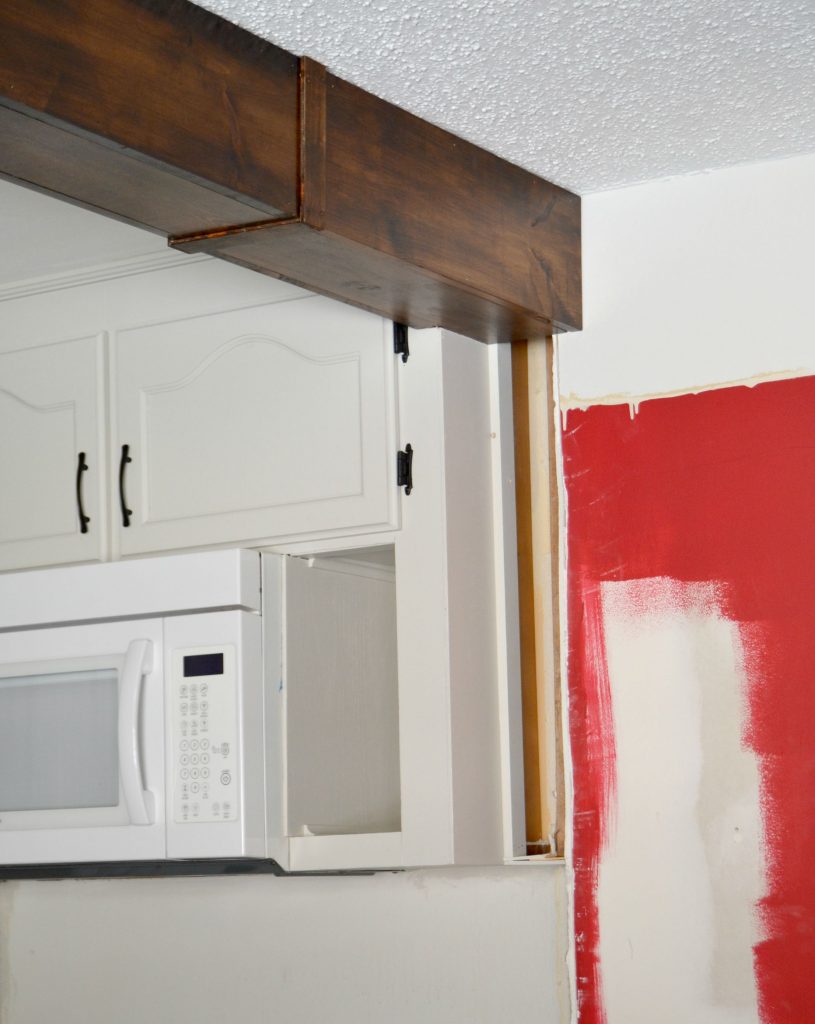 For the lower cabinets, we picked up stock cabinets at Menards. We got an 18″ cabinet with drawers for the left side and a 21″ cabinet for the right side. Matt had to cut the right one down to fit because we have a "bump-out" in the wall behind it.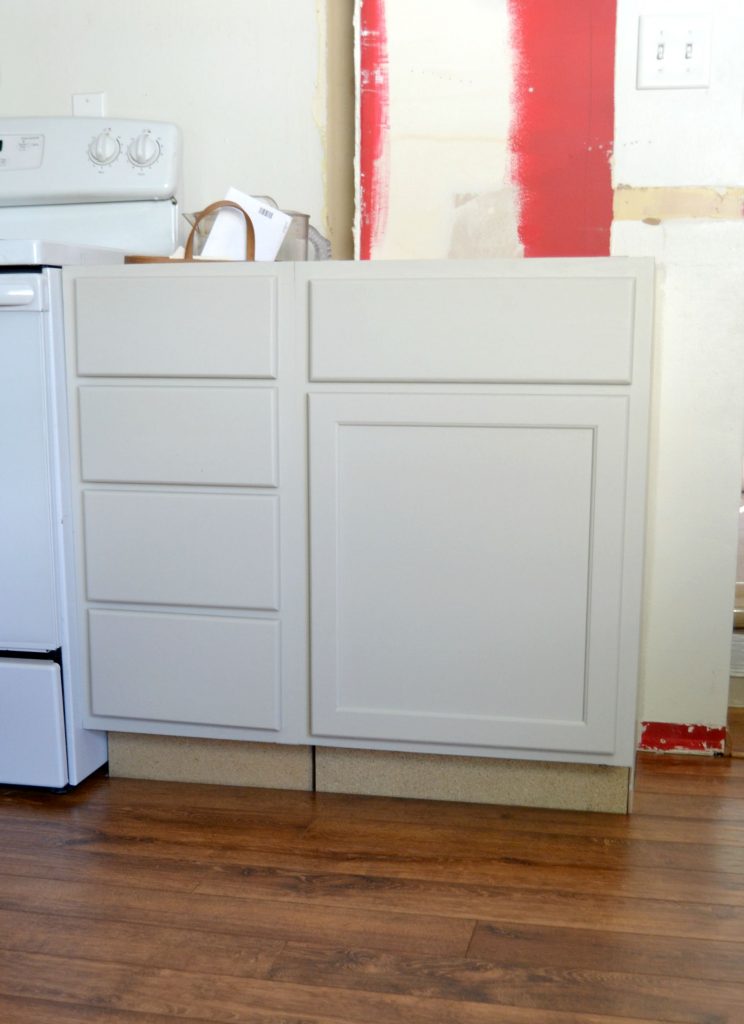 Matt cut the back of the cabinet down so it was flush with the other cabinet and then he cut down the top drawer so I didn't have to give it up. He really is becoming so handy. I love it!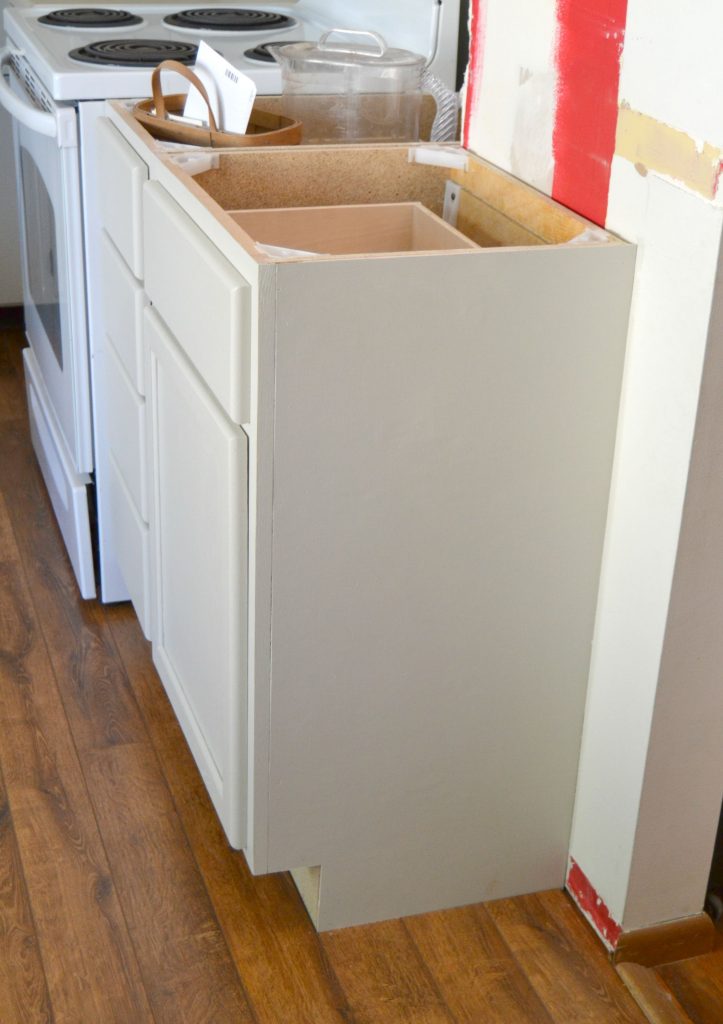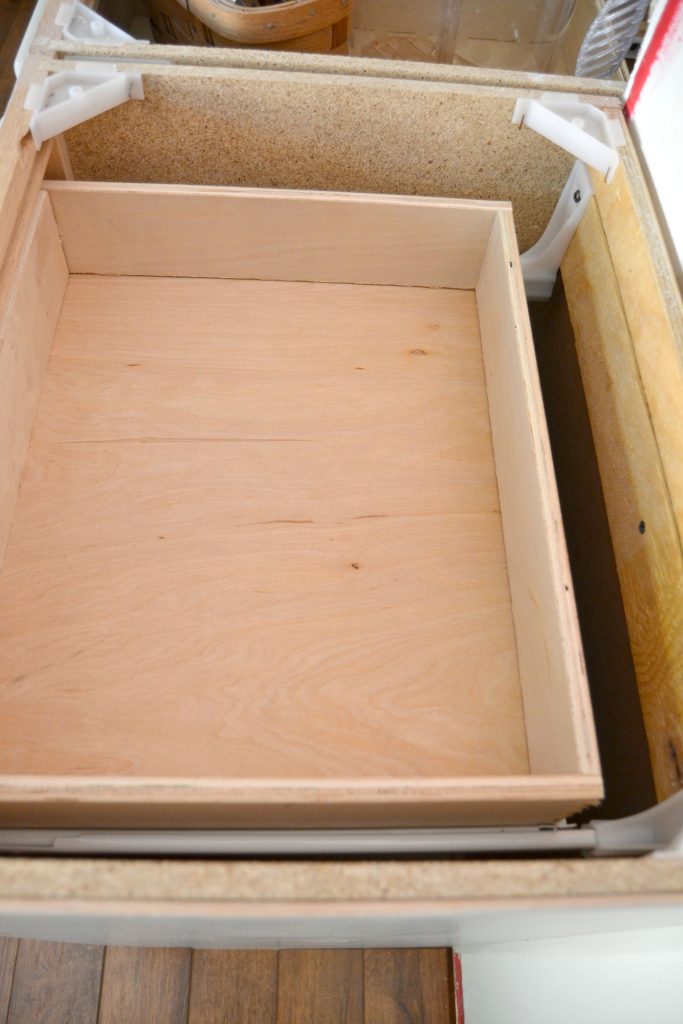 I am so excited for all the counter space these cabinets will give me! I know to a lot of people with big kitchens, 36″ of counter space doesn't seem like a lot, but in this kitchen it is going to be huge! And, now that the wall is gone, the entire kitchen seems more open and airy.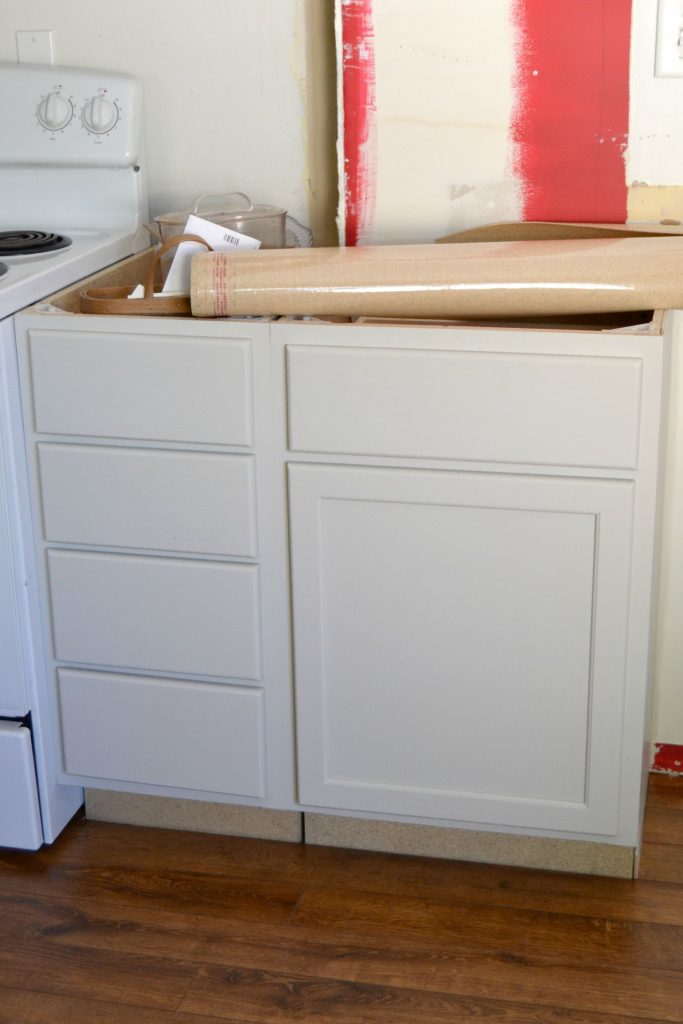 My mom was worried about all the storage we were going to miss once we removed the tall cabinet. I knew I could make it work. I also knew that I was going to get honest about what I actually use in the kitchen. Anything that didn't make the cut was gone. It all fit and I have a couple of drawers that are still empty. (I am sure that won't last long).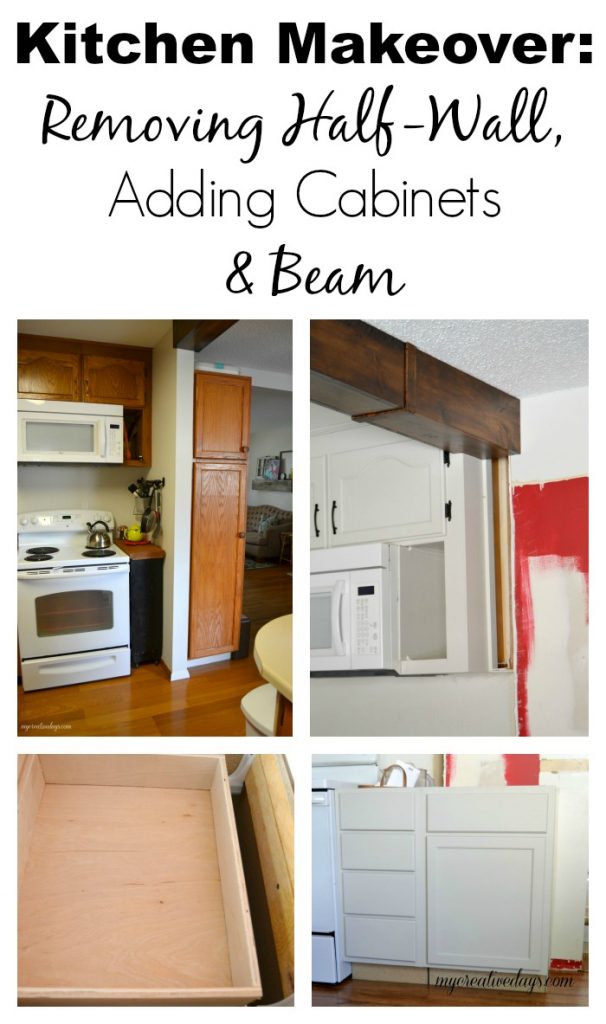 Once the kitchen is done, I will be more diligent about finding out where everything will live.
I can't believe it, but tomorrow, I will be sharing the new hardware we got for the cabinets. Two kitchen updates in one week?!
Now, that is progress.