I shared this project on Parade.com months ago. It is still a favorite around here and I wanted to share it here on My Creative Days. As you know, I love repurposing things and coming up with new pieces for our home. This arrow is now hanging on our wall as you come up our front stairs. I love it every time I pass it.
Now, on to the post and how we made this Metal Wrapped Barn Wood Arrow:
I have a special place in my heart for barn wood. I love everything about it; the character, the texture, the history and the look. Pair it with galvanized metal and you have a match made in heaven. I think the two materials fit so well together that I wanted to incorporate them in this arrow project.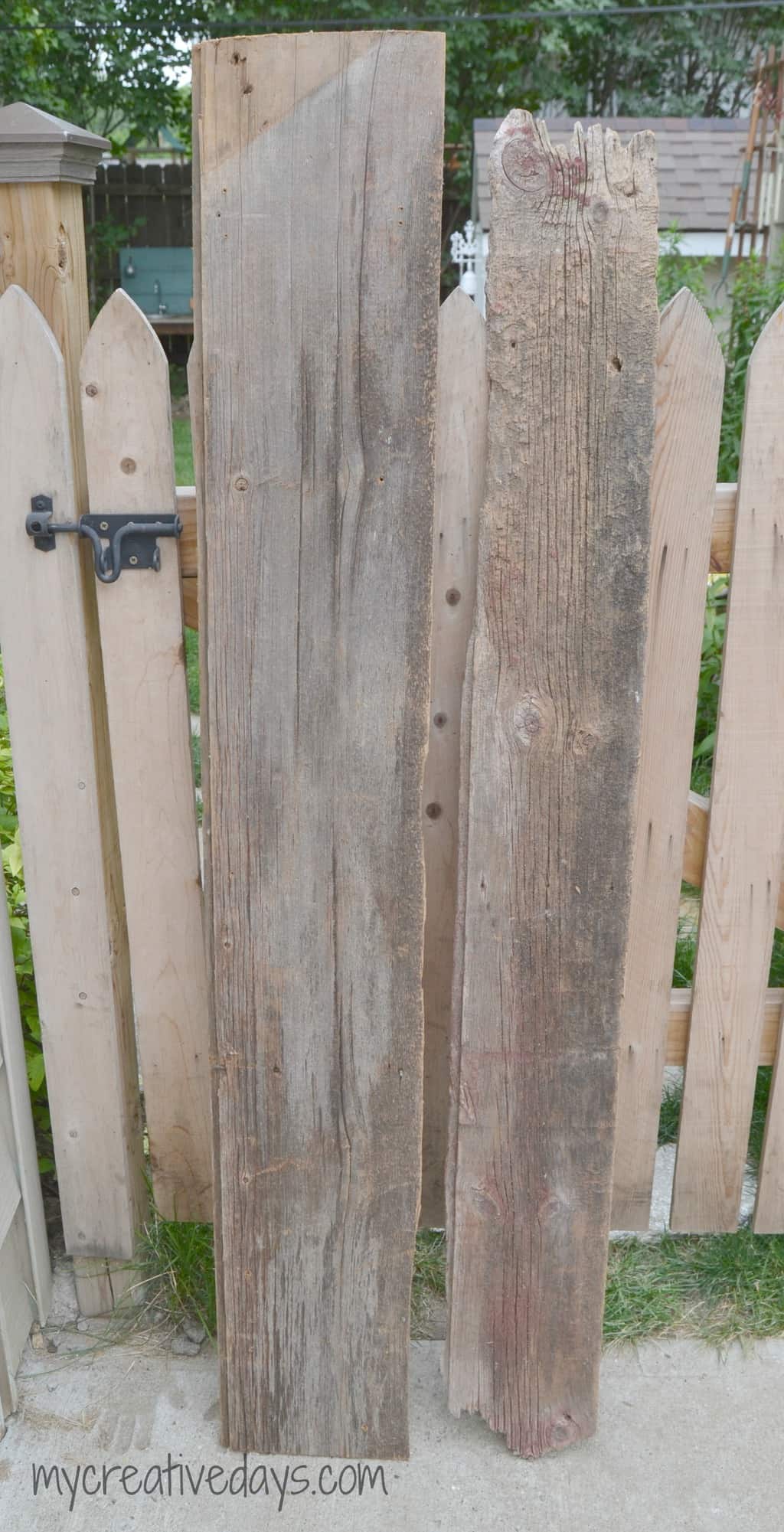 I really wanted this arrow to be substantial and three-dimensional. We had a couple of barn wood pieces in the garage that would enable us to make a five foot arrow. Perfect size.
To start the project, I drew the shape of the arrow I had in my mind on the back of the barn wood. Then, Hubby came in and measured it to make it all symmetrical.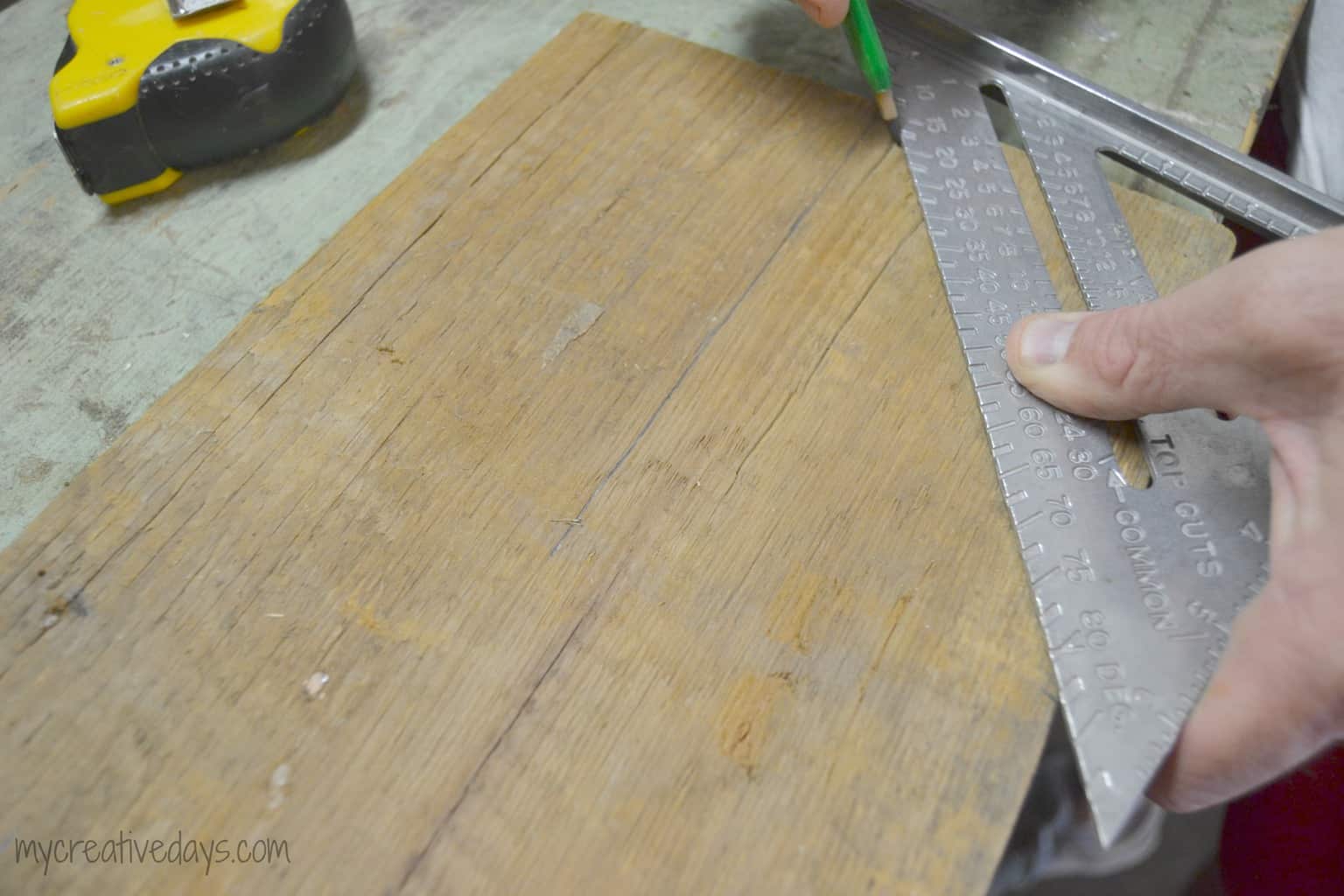 After all the measurements were done, I went over the pencil lines with chalk to see what we were going to end up with. I was already excited.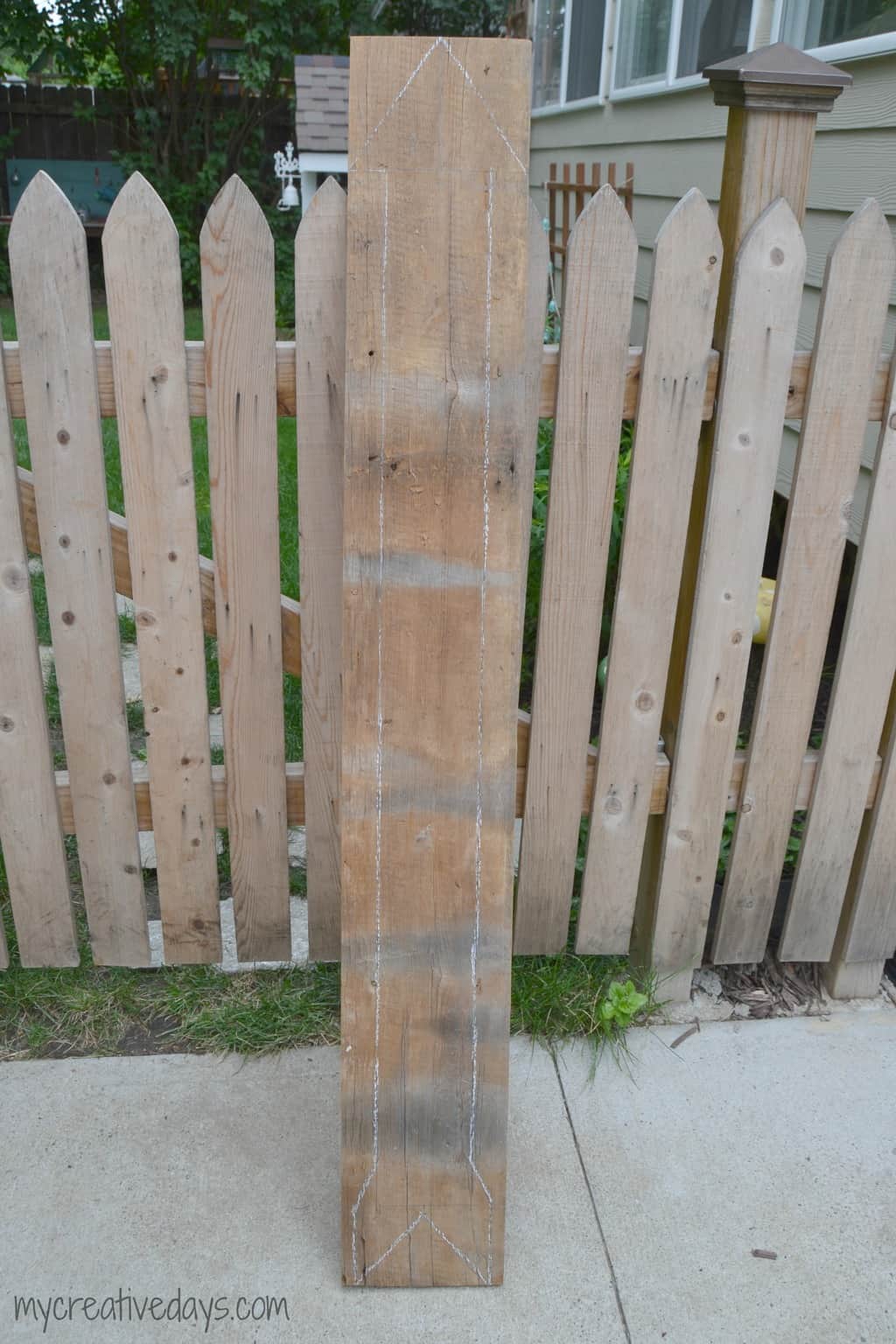 Hubby cut out the arrow.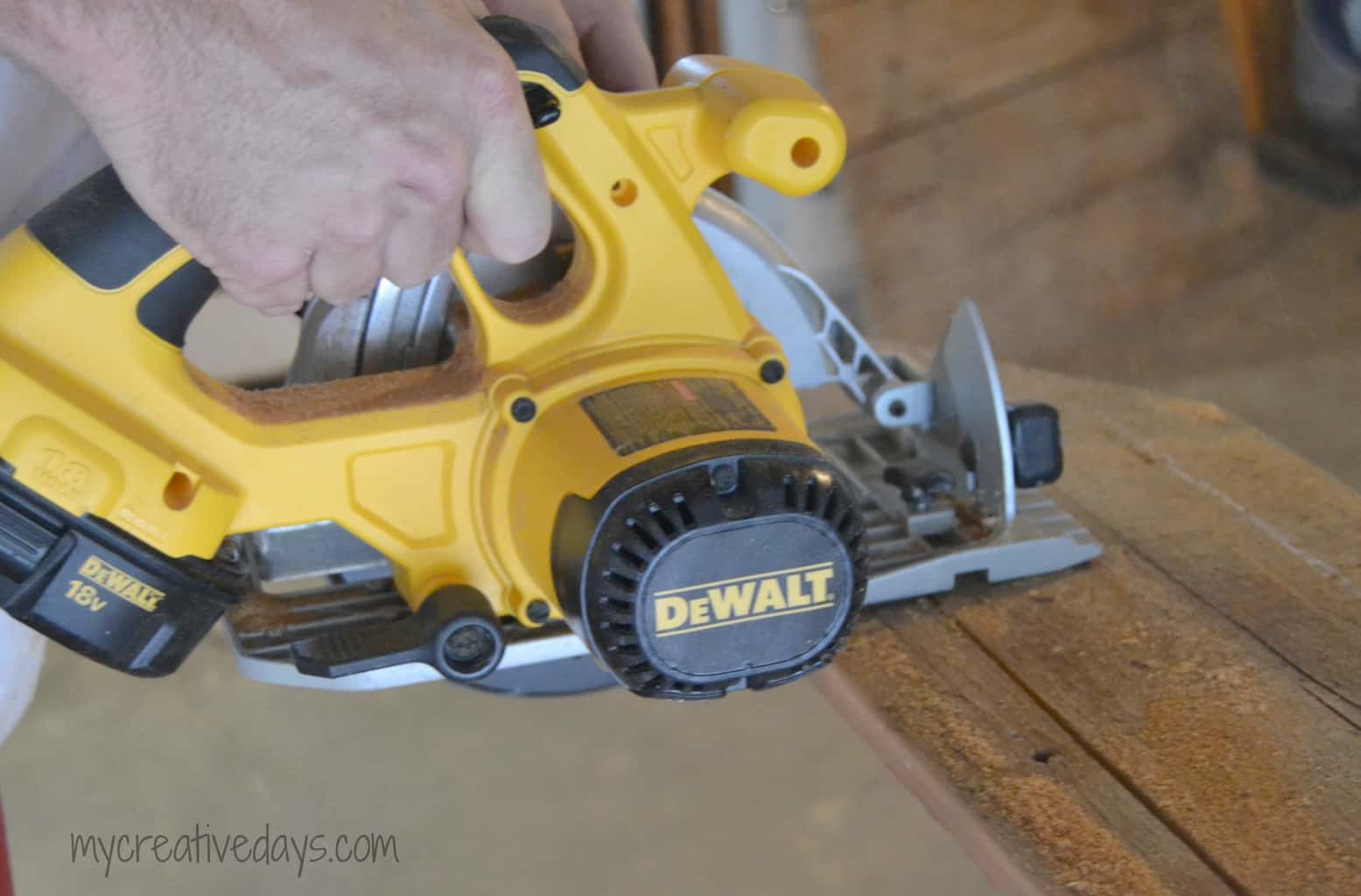 To make the arrow three-dimensional, Hubby cut the scrap barn wood from cutting out the arrow at 1 3/4″ to use as the sides.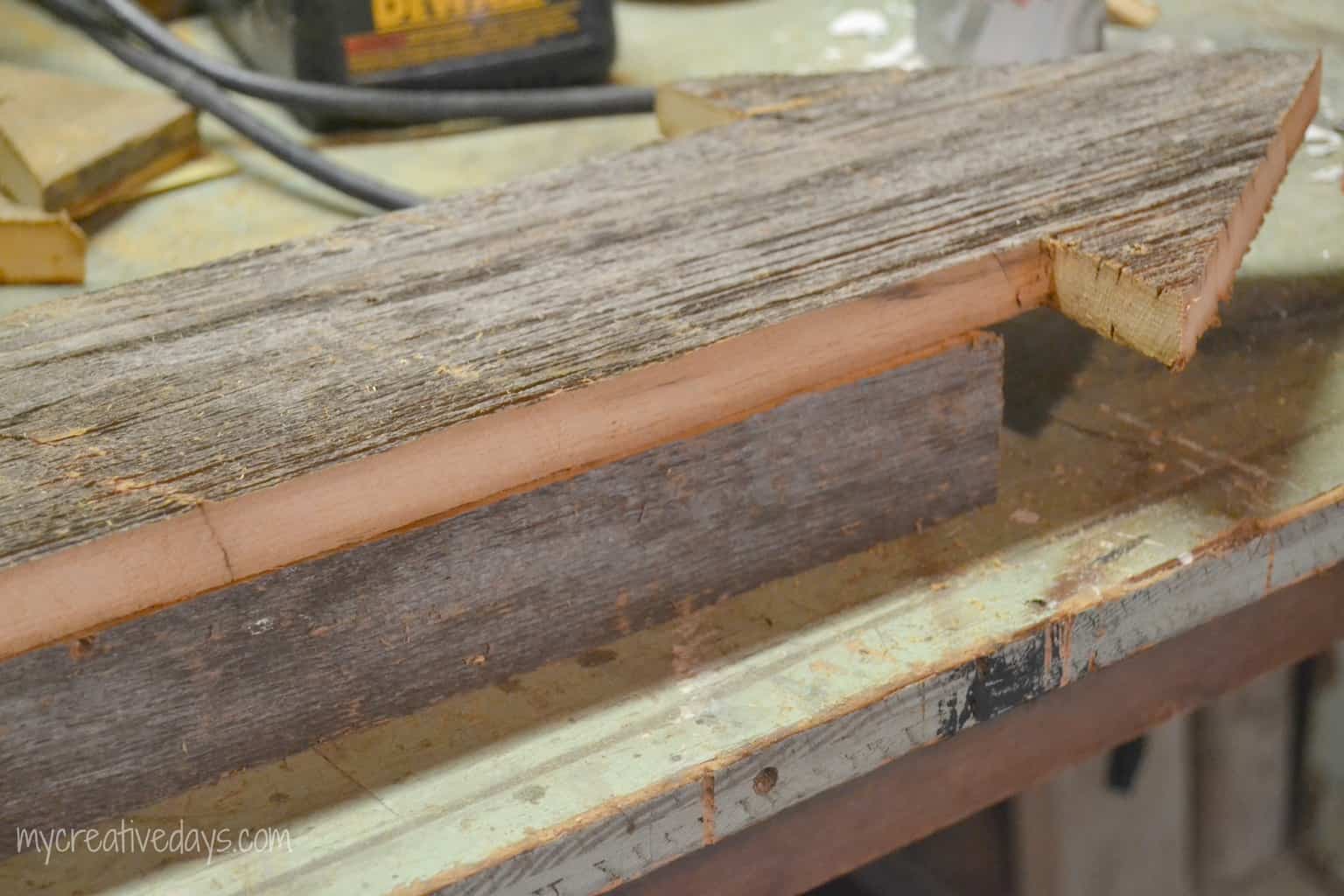 We used a nail gun to attach the front of the arrow to the sides.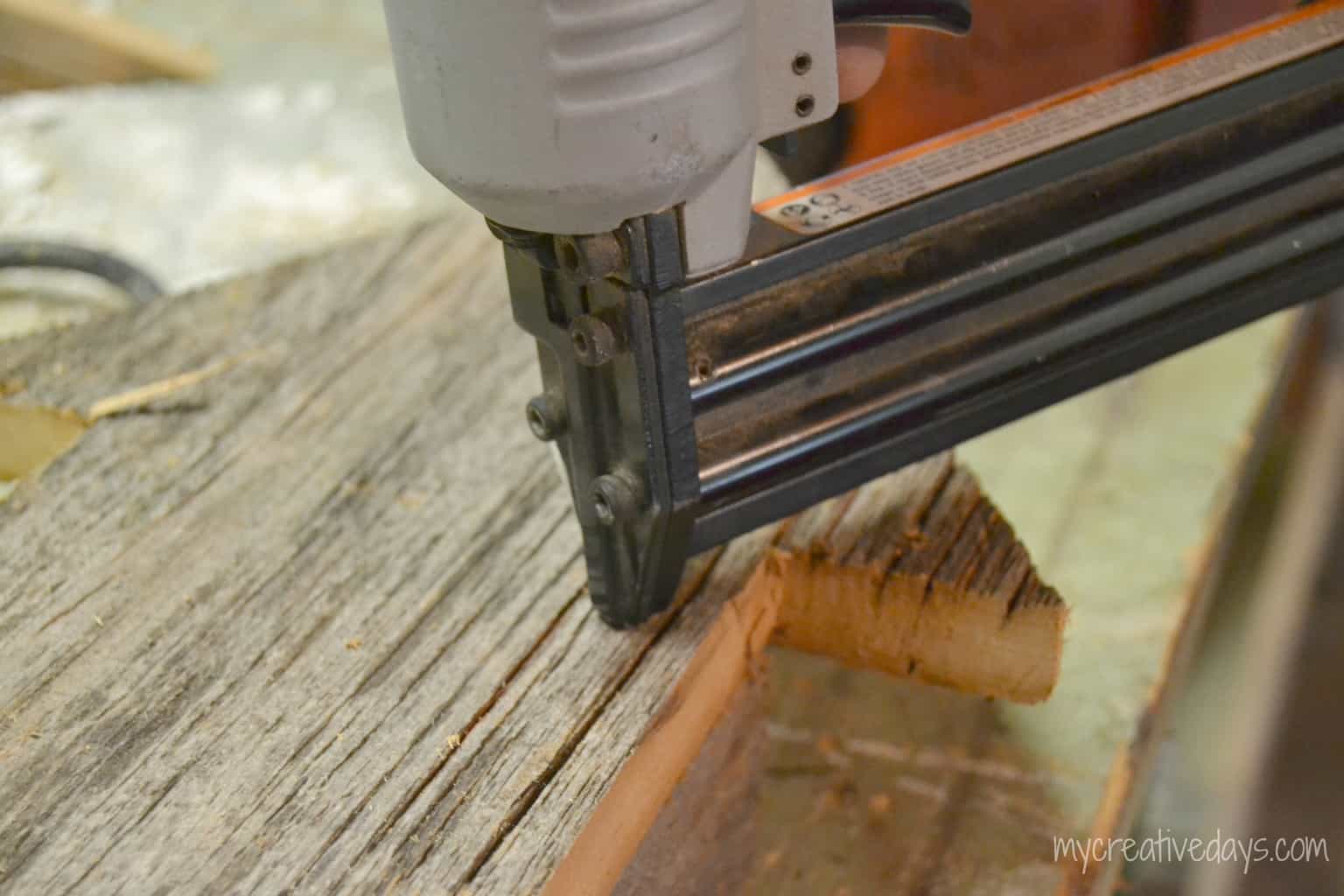 To incorporate some galvanized metal to this arrow, I used this piece that I have been saving for a rainy day.
What is that thing, you ask? It was a piece off of an old bird feeder that prevented squirrels from getting to the feeder. I kept it because I loved the weathered look it had and I knew I could use it for something. Now, it is going to become the sides to my barn wood arrow! I love it when a plan comes together like that.
To get the metal on the sides of the arrow, we measured and cut the metal to size with a jigsaw (fit with a metal blade). We didn't have enough metal to fit the entire arrow in one piece, but I didn't mind it being "patched" together.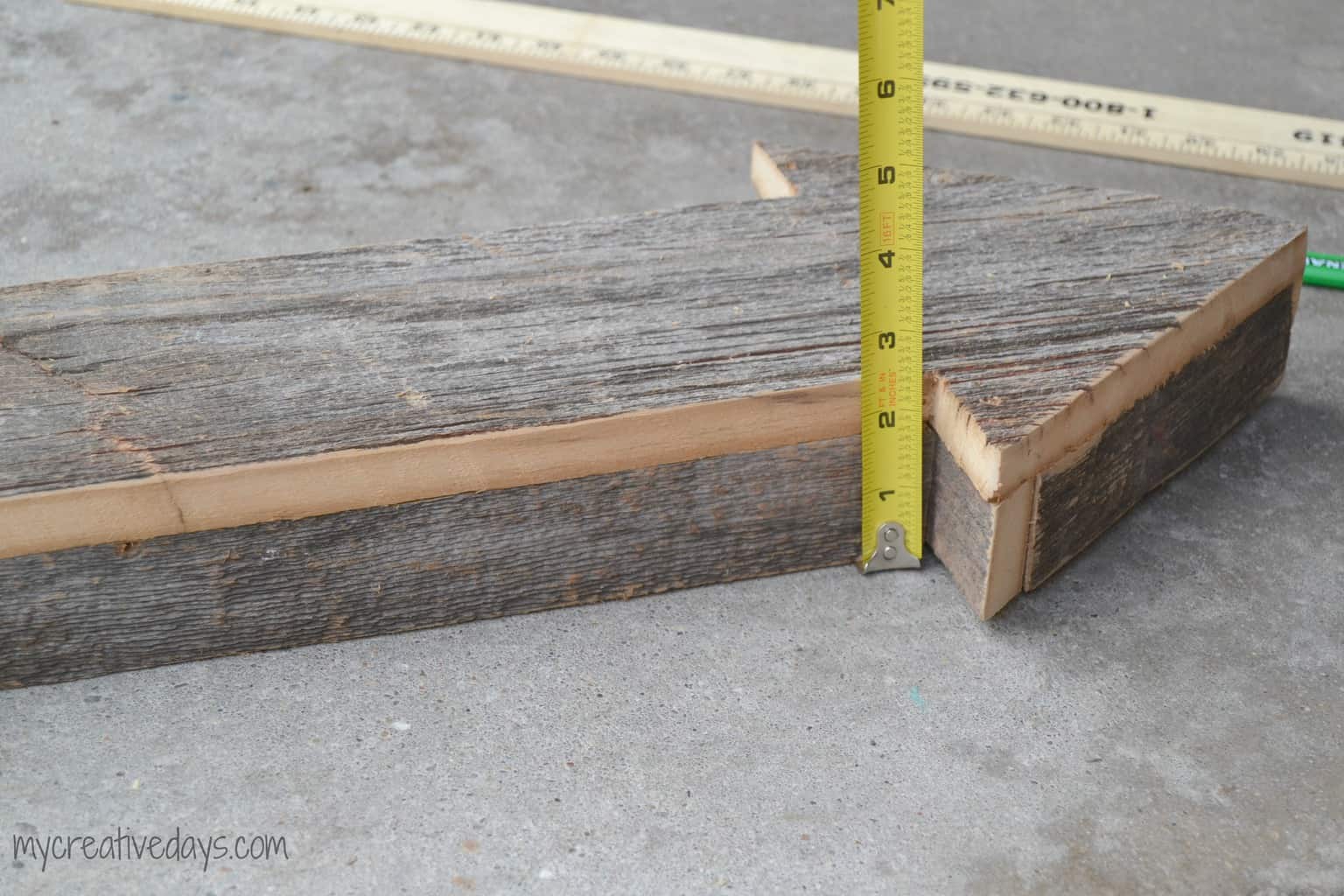 In the end, we didn't have that much "patching". We were able to get all sides of the arrow covered in just five strips of metal.
As you can see, it was easy to bend and mold the thin metal around the edges and corners of the arrow to get a good, tight fit.
I am over the moon with my arrow! It is so much fun to see an idea come to reality.
This barn wood arrow came together better than I imagined. Being able to take items that are destined for the landfill and repurposing them into beautiful pieces for your space is so rewarding. Challenging your creativity and making one-of-a-kind pieces with little to no money spent makes "repurposing" a DIYer's favorite tool.