I have another easy Valentine's Day project to share with you today. I wrote this post last year for a guest post on My Crafty Spot and I am really excited to share it here with you today.
This Ombre Heart on Burlap project can be completed in one afternoon and with only a few supplies (some of which you might already have on hand).
To make a Ombre Heart on Canvas, you will need:
Hot glue
Paint brush
Cardboard or scrap paper
To start your Ombre Heart on Burlap cut a heart shape from cardboard or scrap paper to fit your canvas.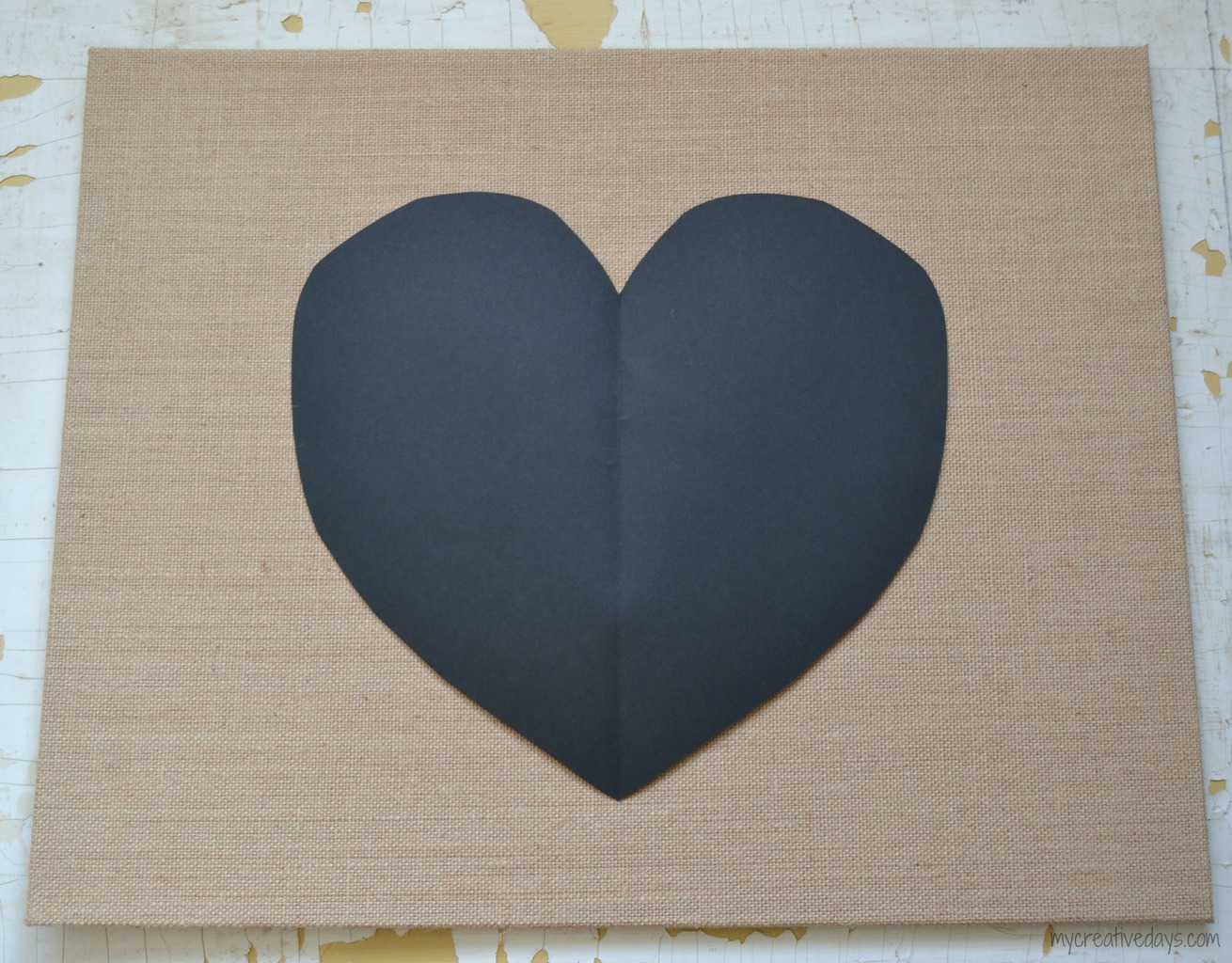 Trace around the heart with a pencil.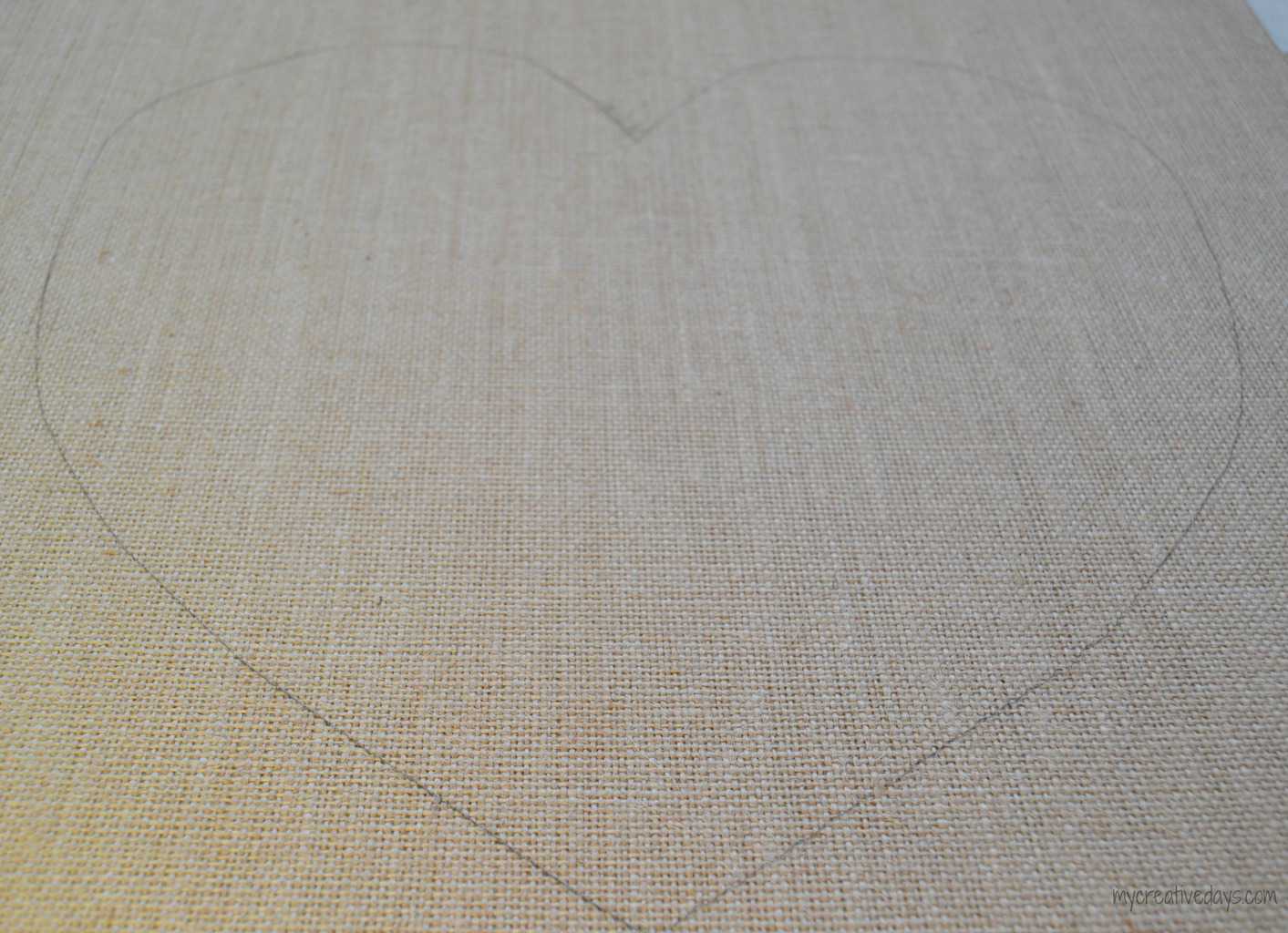 Then, draw lines inside the heart to separate the different colors.
For my heart, I wanted the colors to go from light pink to red.
I painted the top section of the heart pink and the bottom section, red. To get the colors in between, I added more red to the pink paint at each section to darker it a little at a time.
It worked great!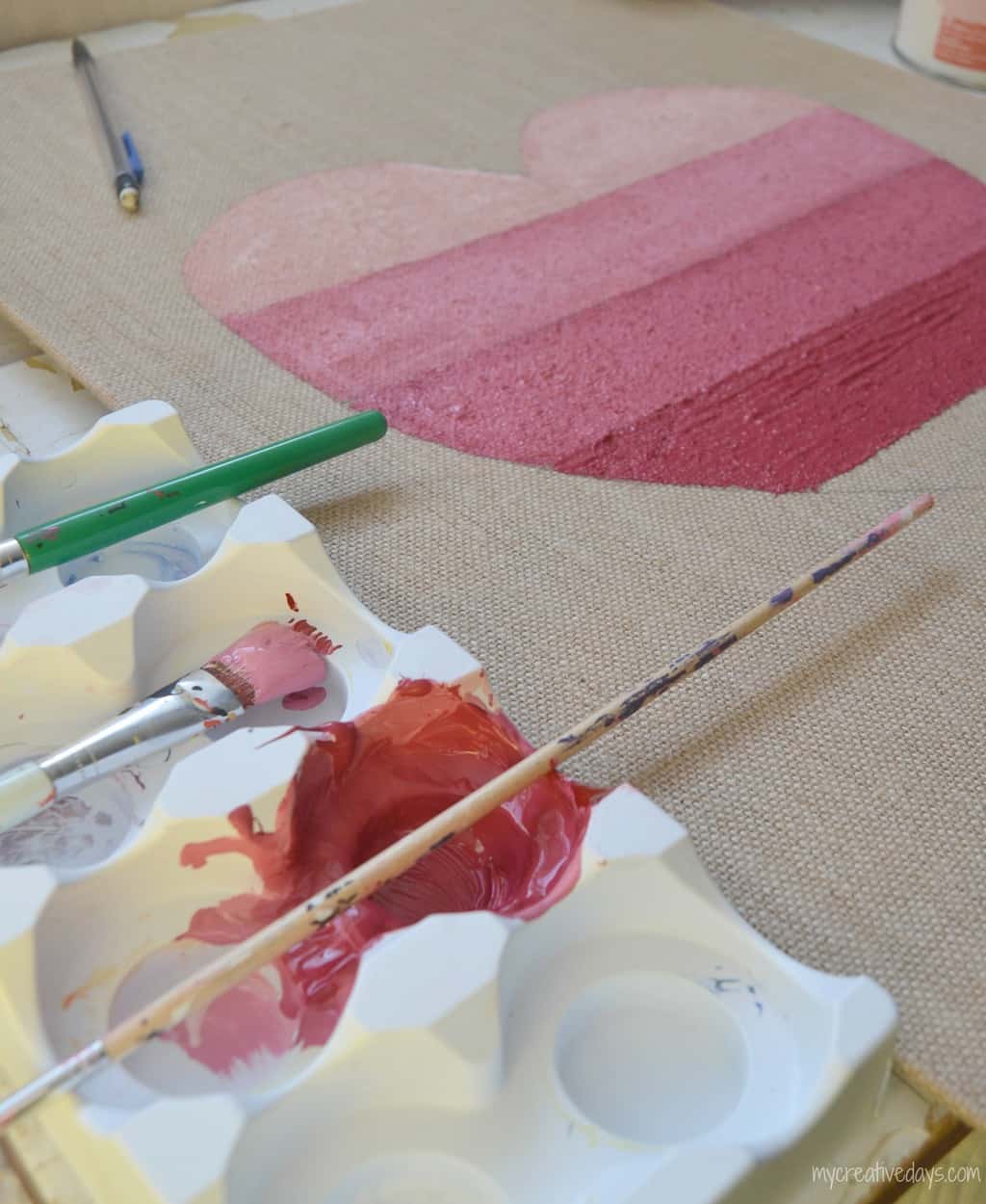 This is what I ended up with.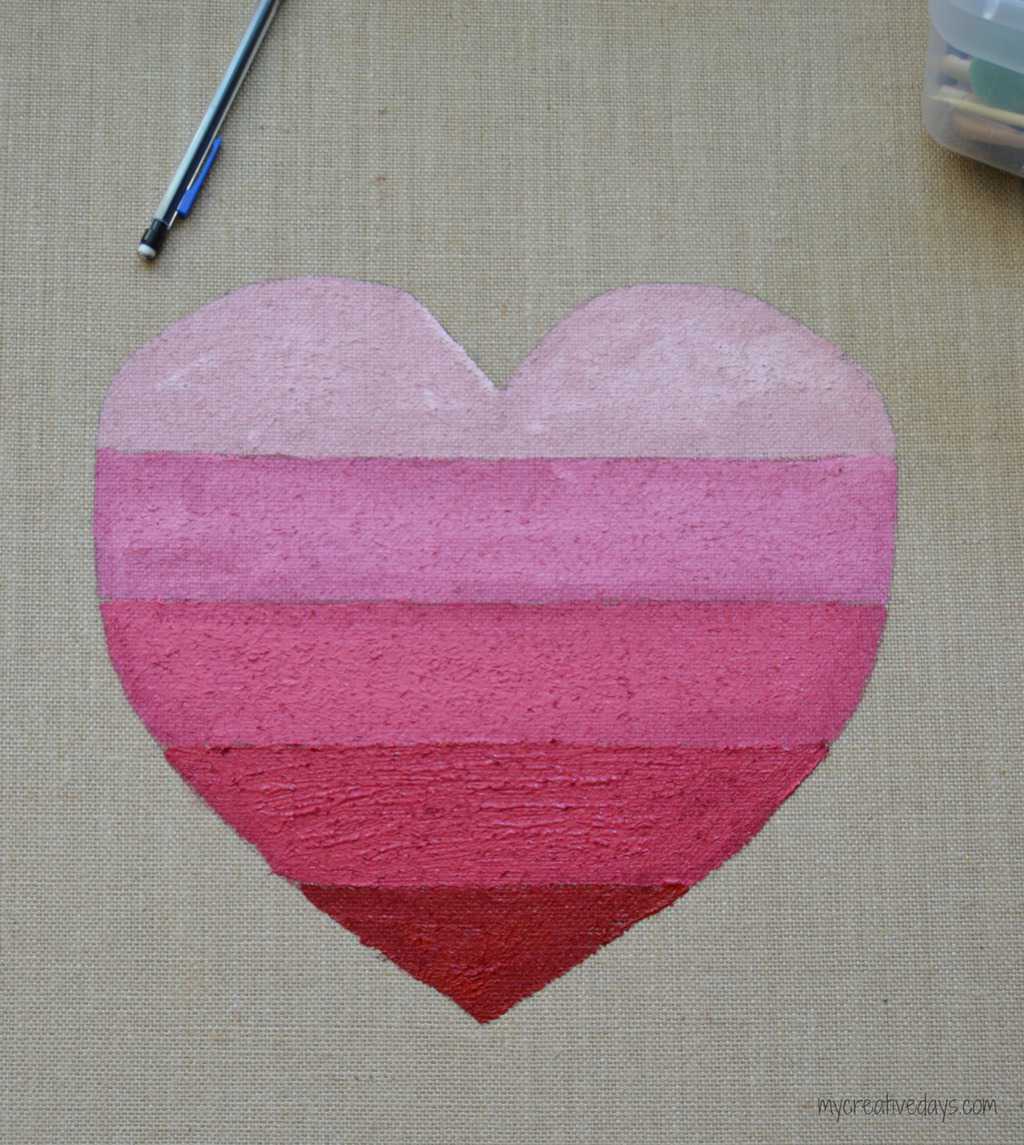 To add more to the bottom of the sign, I used jute twine and hot glue to write the word "love" under the heart.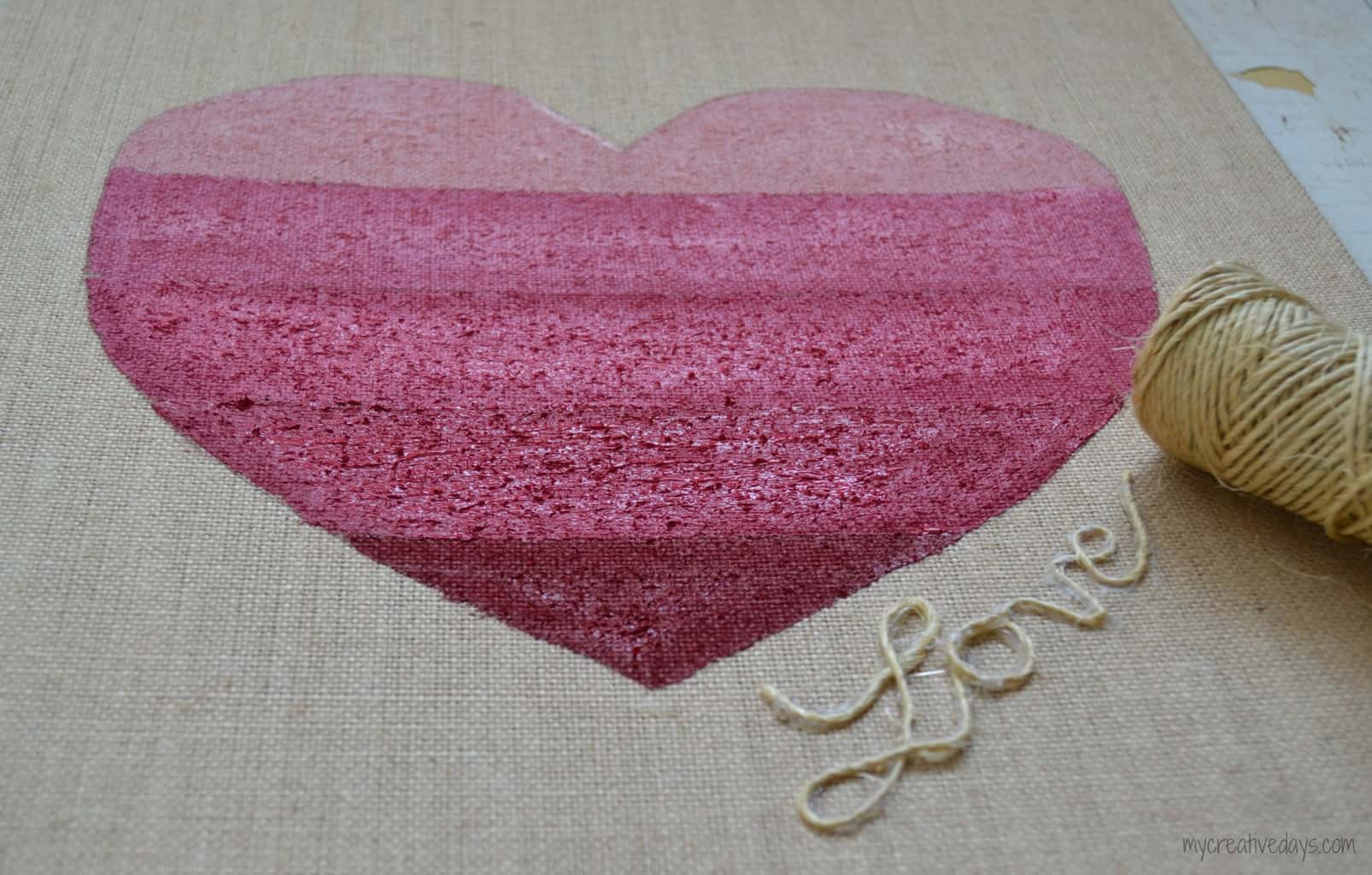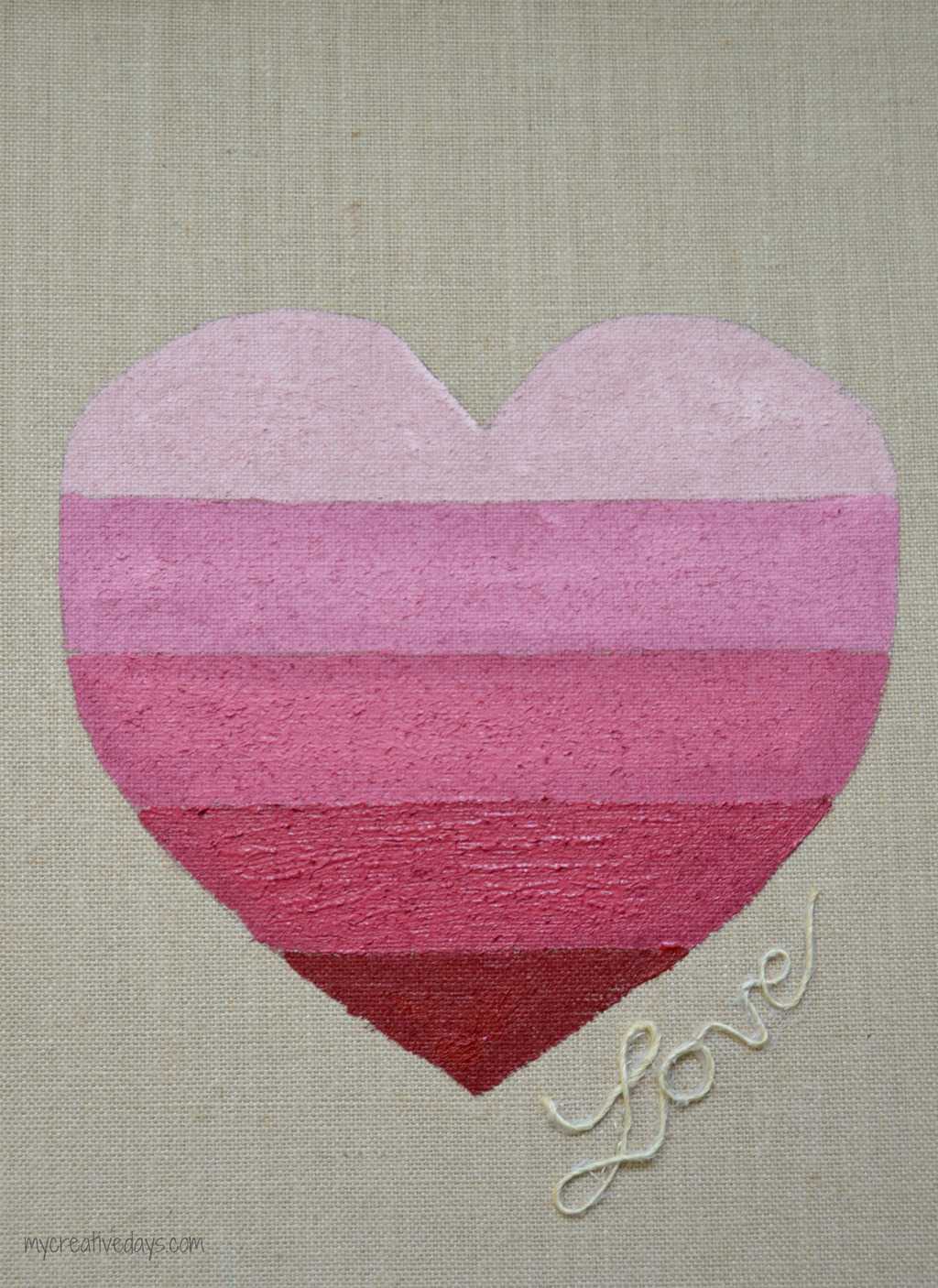 After the Ombre Heart dried, I used a screwdriver to poke holes in the top of the burlap canvas.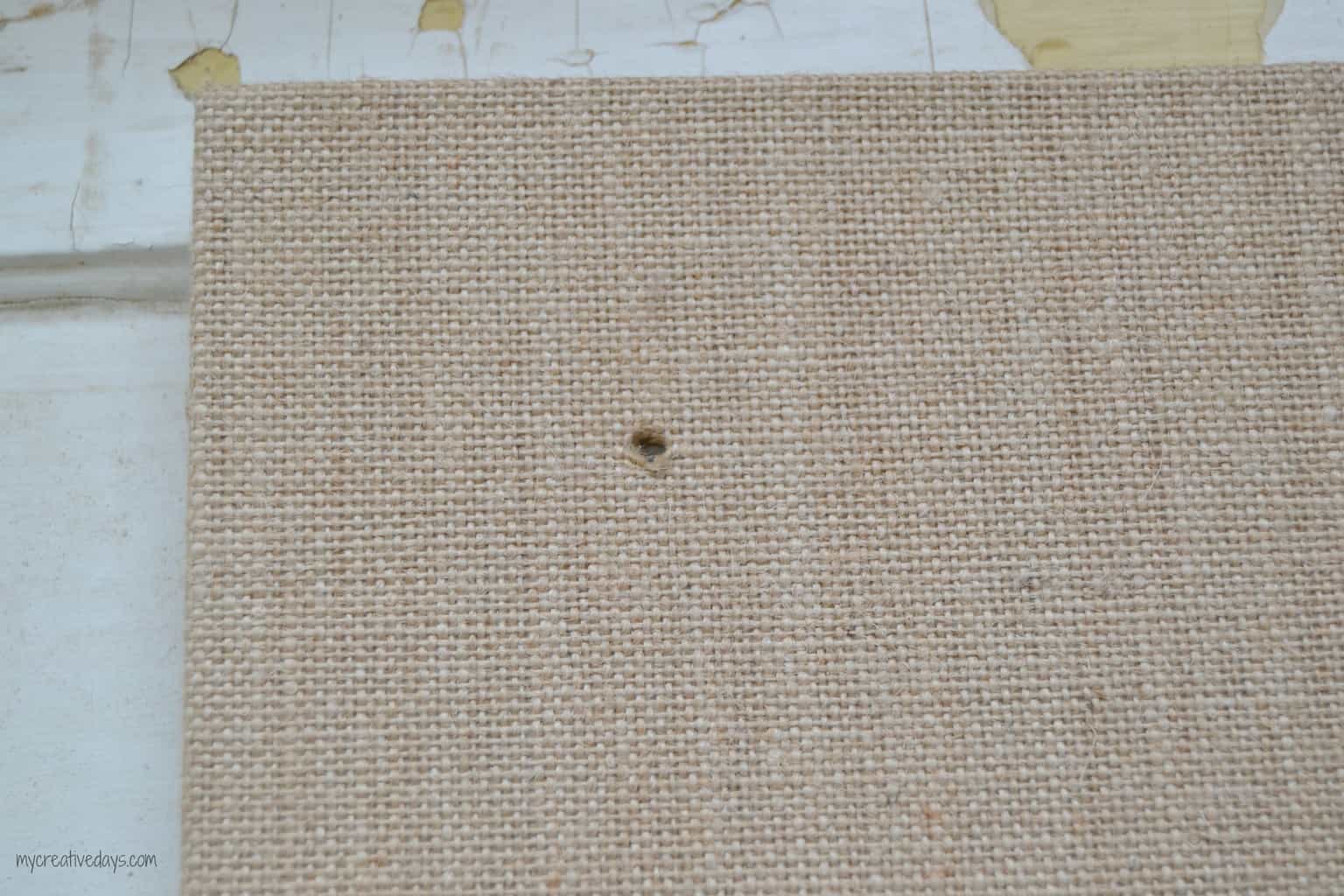 I used pink burlap ribbon to hang the sign.
It is the perfect piece to hang on your front door.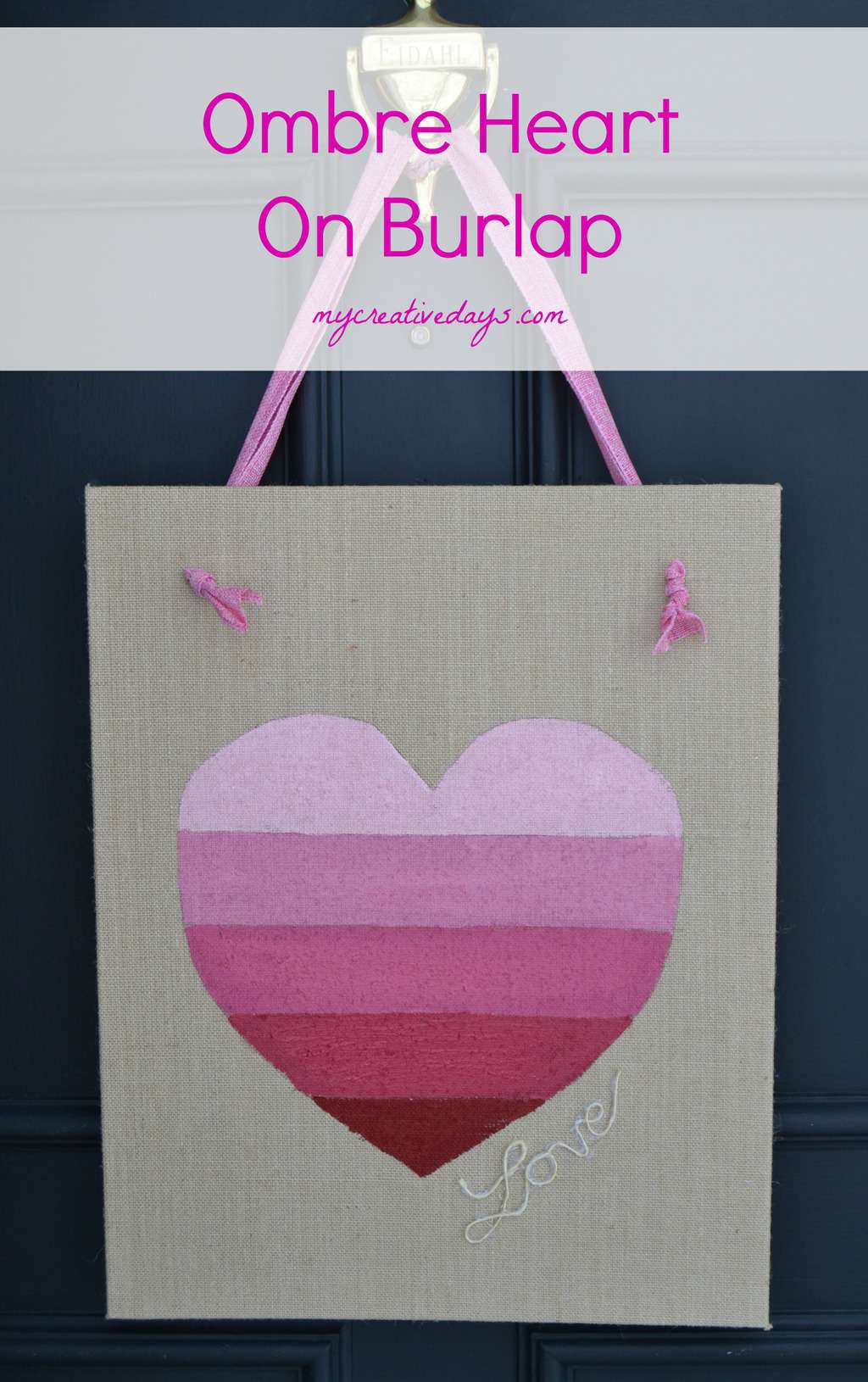 Like I said in my DIY Driftwood Heart Wreath post, Valentine's Day projects need to be easy and inexpensive for me. I don't do a ton of decorating for the holiday so any time I can add something to the house without a ton of time or money invested, I am all about it.
Have you created anything for Valentine's Day this year? Do you have anything special hanging on the door for Valentine's Day?