Crafting and DIYing for any holiday or season is always fun, but fall and Halloween are high up on my favorite list. I like coming up with different ways to add my own spin or take on a traditional decoration and make it fit our style or the theme I am going with for a party or just the decor in general in our home. This pumpkin project was so easy to do. I just added some flair to regular, ol' craft store pumpkins to make them not so boring and more what I was looking for for a party we were having.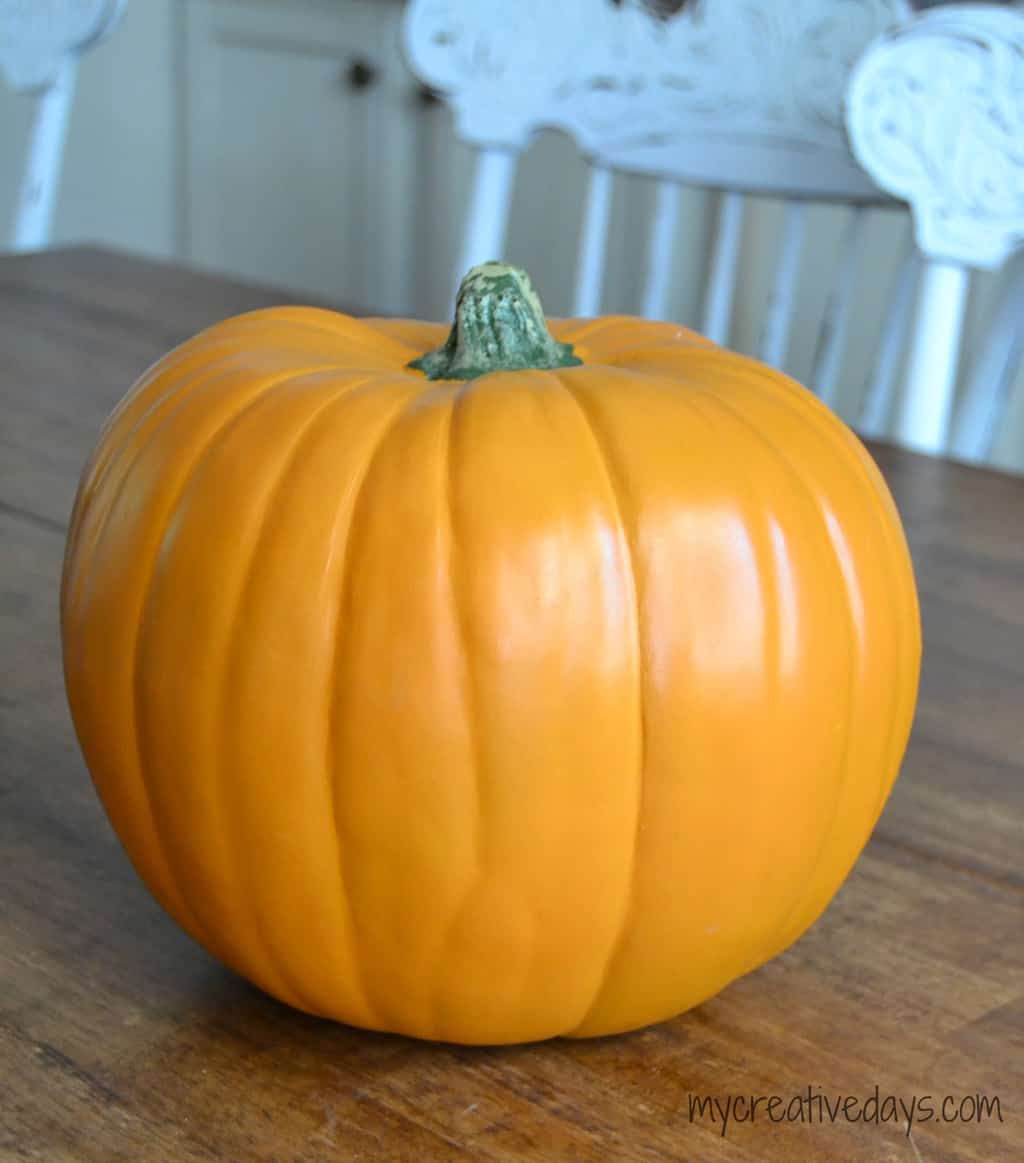 (Affiliate links are used in this post so you can find the products I used in this pumpkin project. You can read my disclosure here.)
Supplies Used For This Pumpkin Project:
Directions to Make This Easy Pumpkin Project:
The first thing I did was paint the pumpkin white. I love white pumpkins so much. I am really thinking about changing all my fall decor next year to be more neutral: creamy whites with rustic touches and sprinkled with burlap.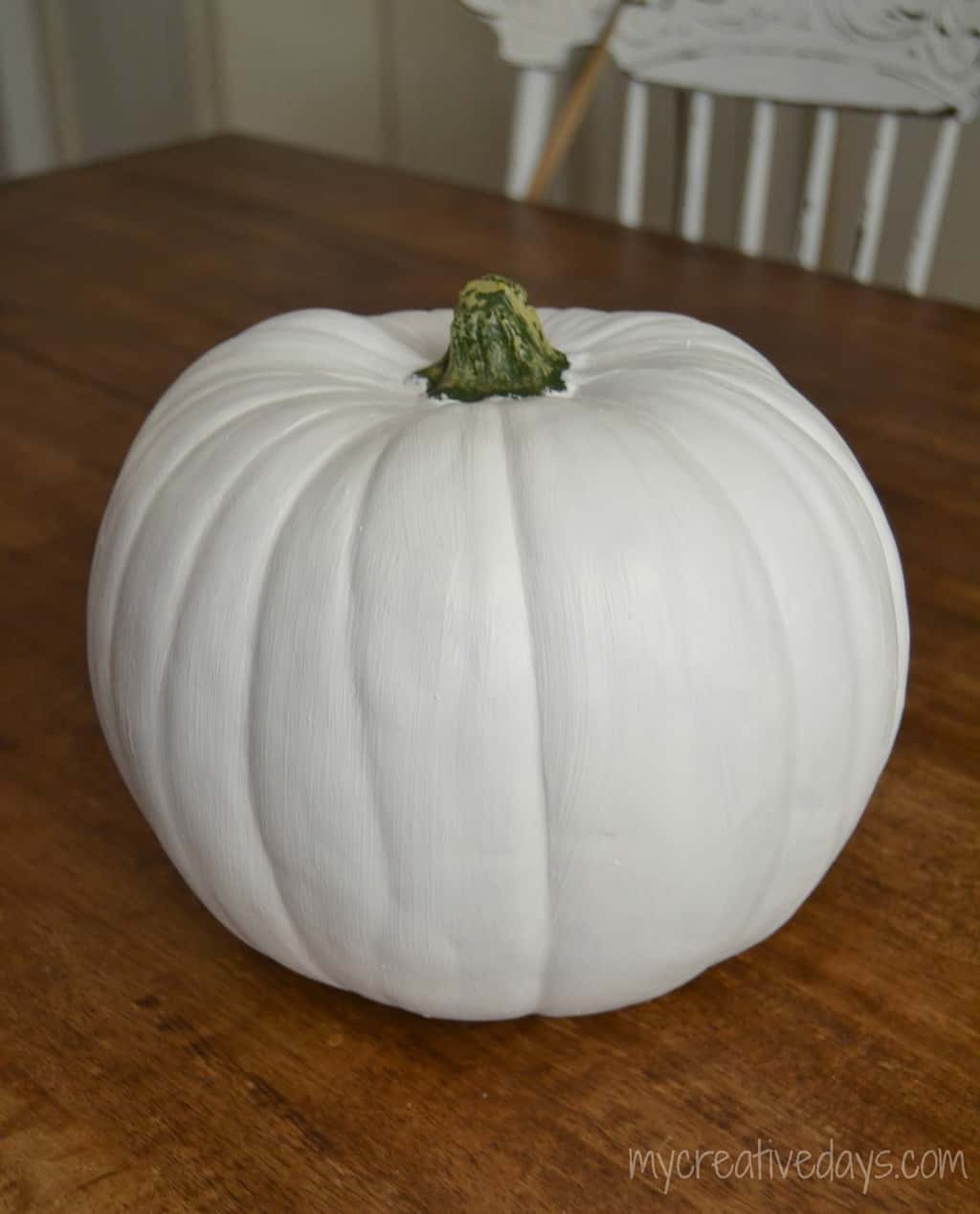 To add some more character to the pumpkin, I went over the white paint with Antiquing Wax. This really showcased the lines and bumps on the pumpkin and made is a soft gray color. Pretty!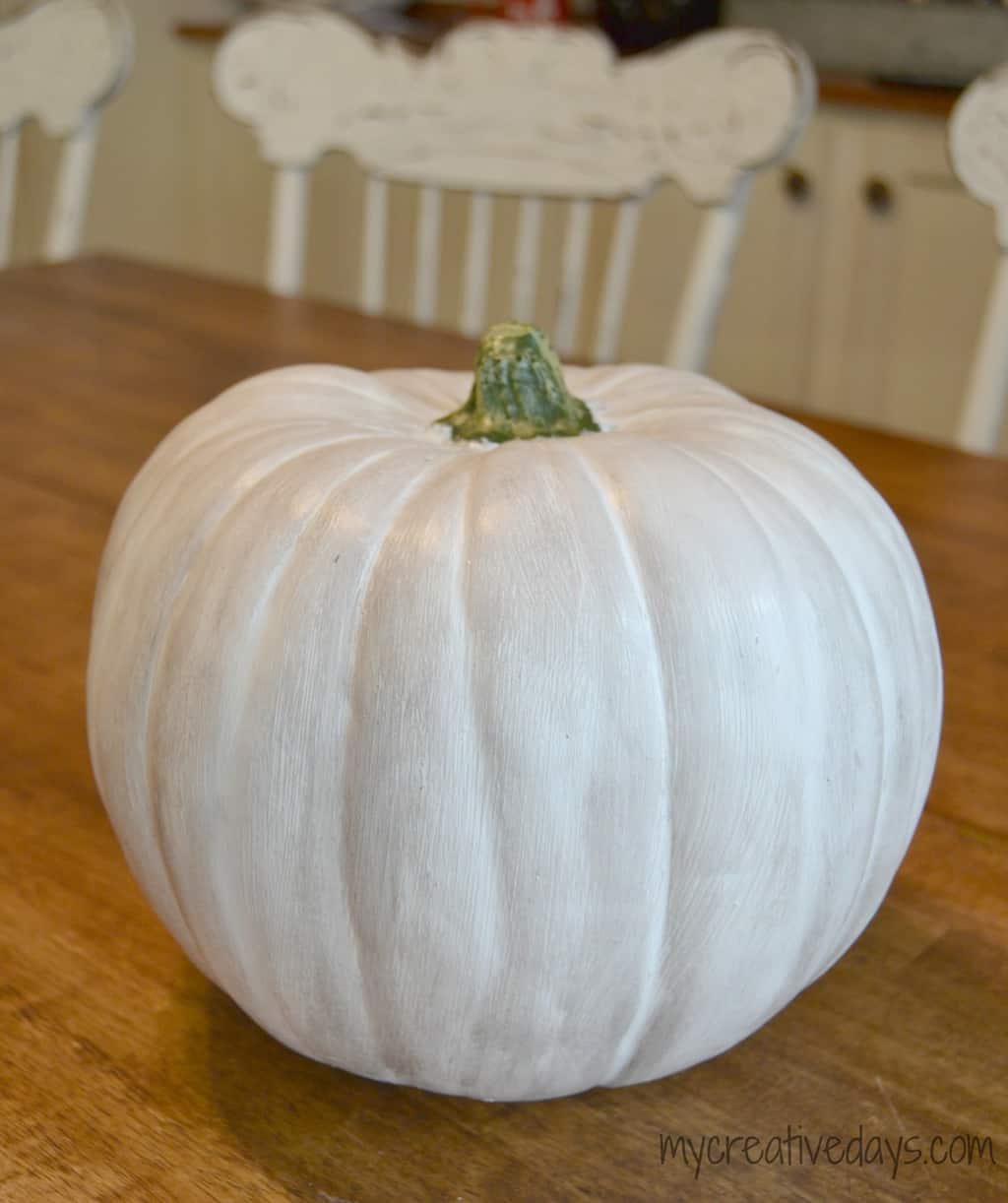 Next, I used up a small ball of twine I had and hot glued it around the middle of the pumpkin.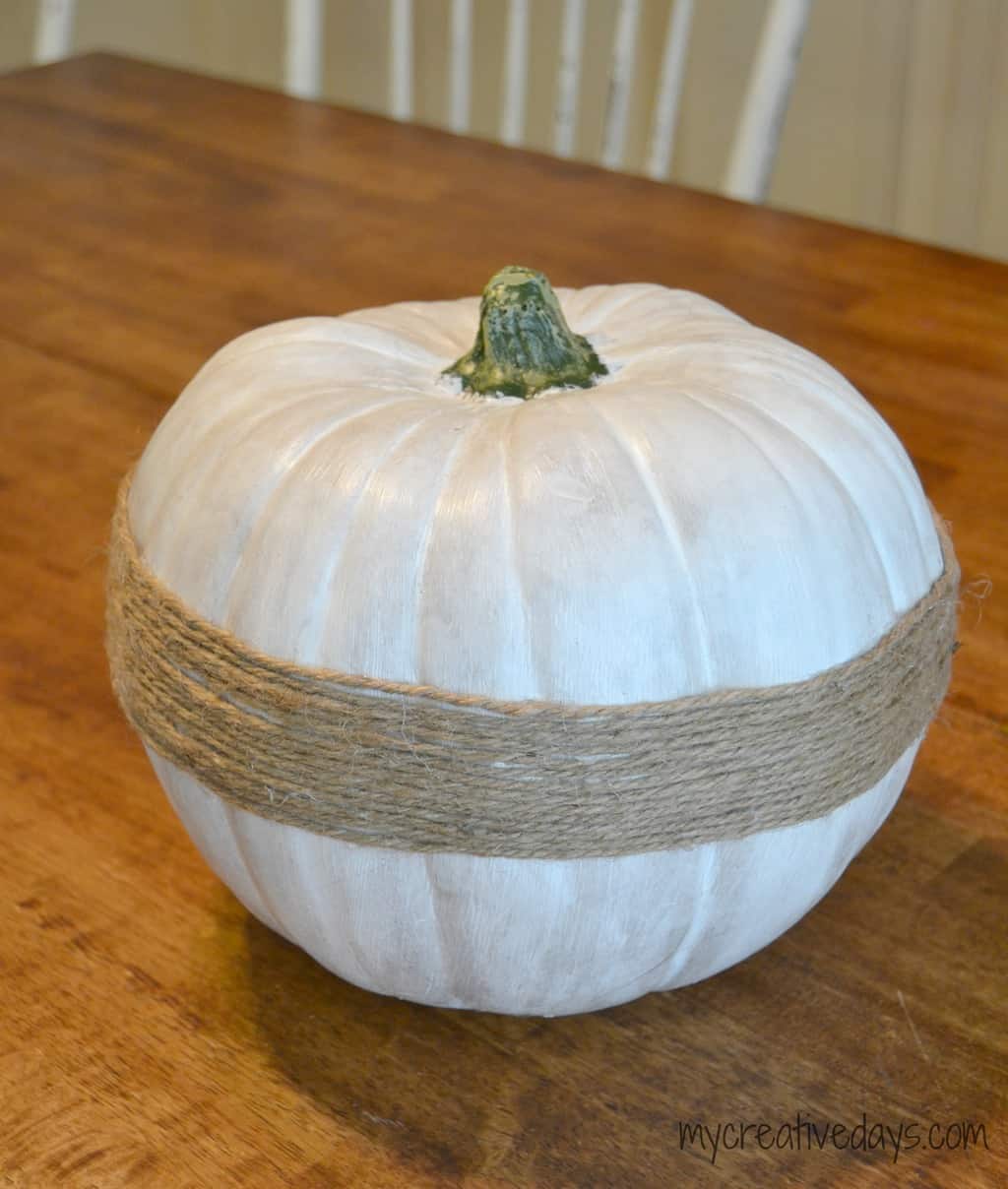 Why not some polka dots? Bronze polka dots!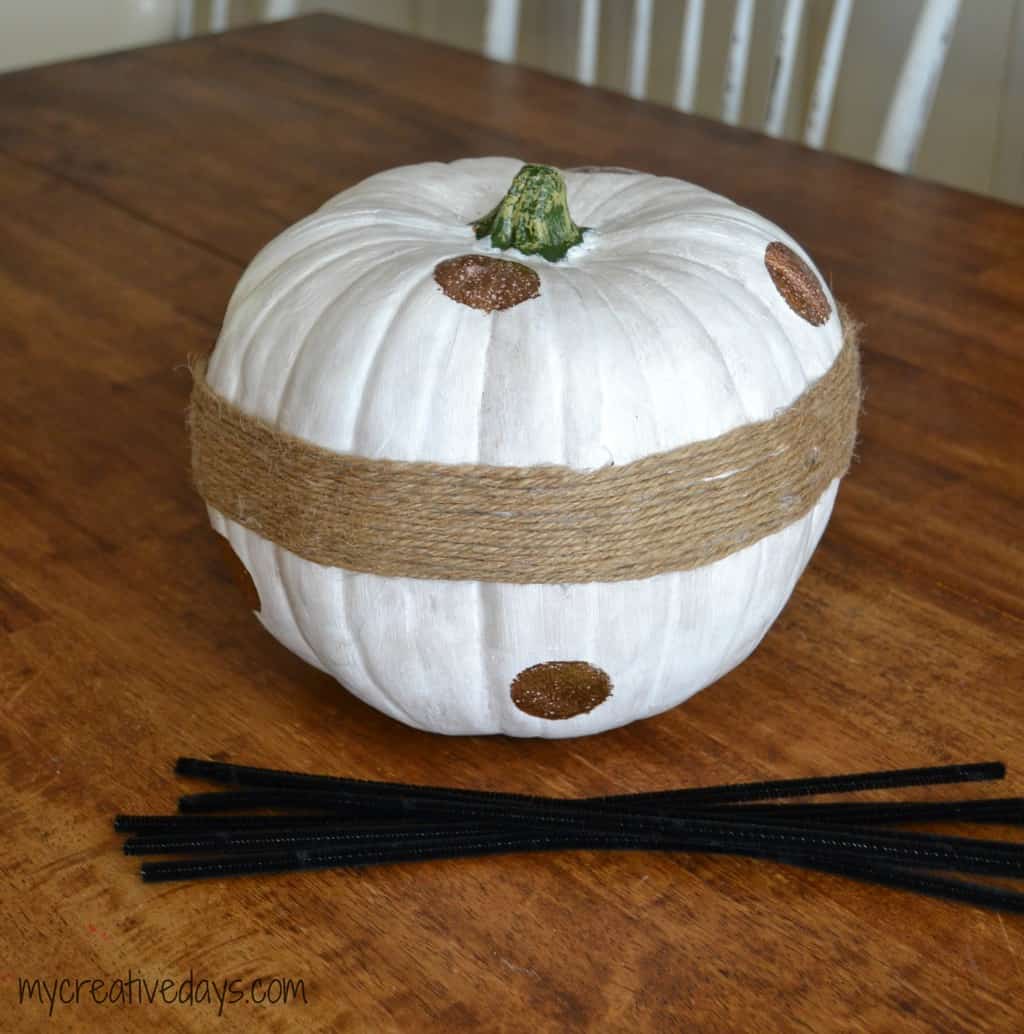 I used black chenille stems to make the word 'fall' and attached it to the twine with hot glue.
I was working on another project at the same time as this pumpkin and was not planning on adding the spider, but he looked too good on the pumpkin so he had to stay. This spider was so simple to make and only used four chenille stems!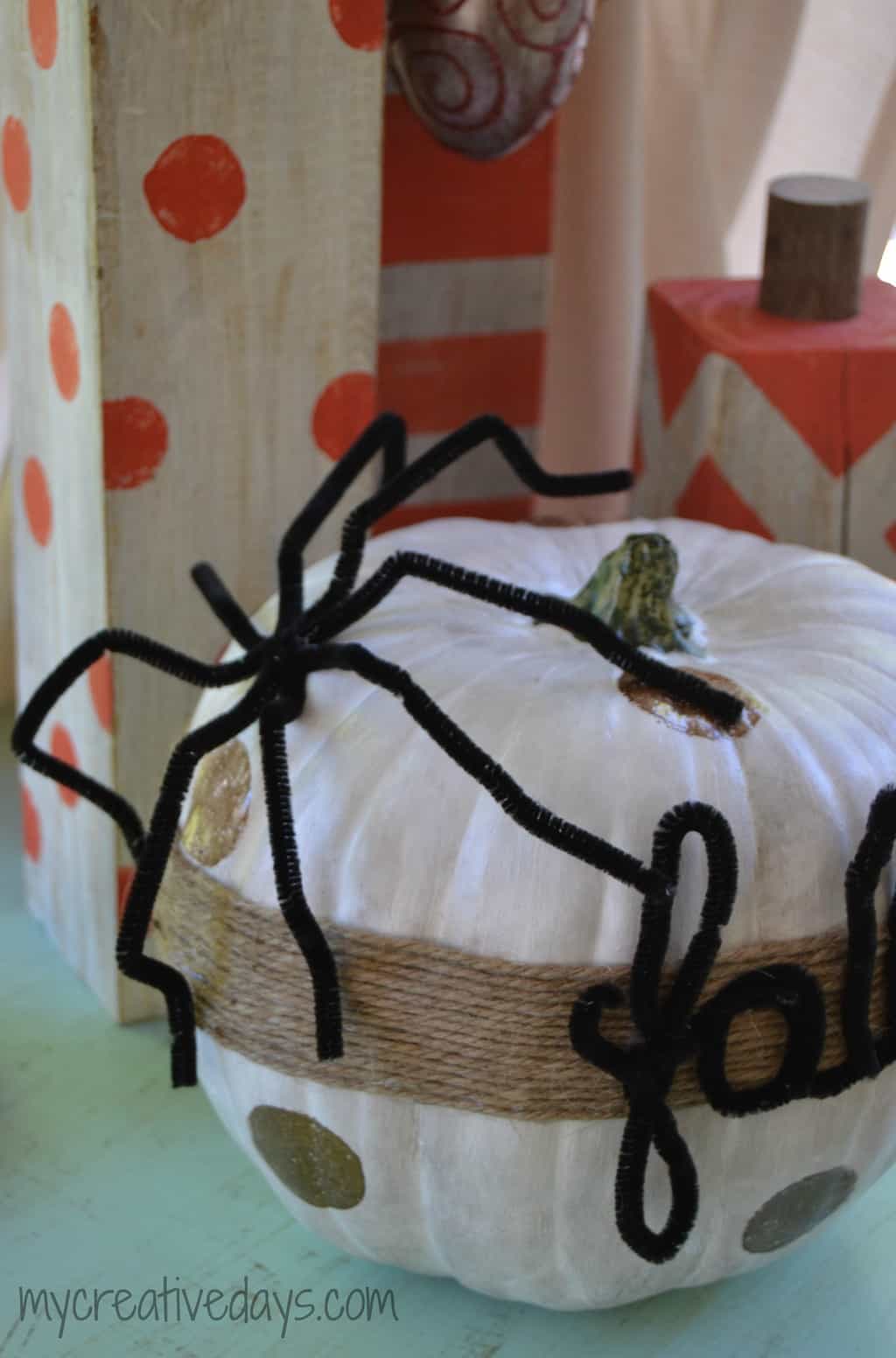 I just wrapped the stems around each other in the middle and bent the ends to look like legs. Easy peasy.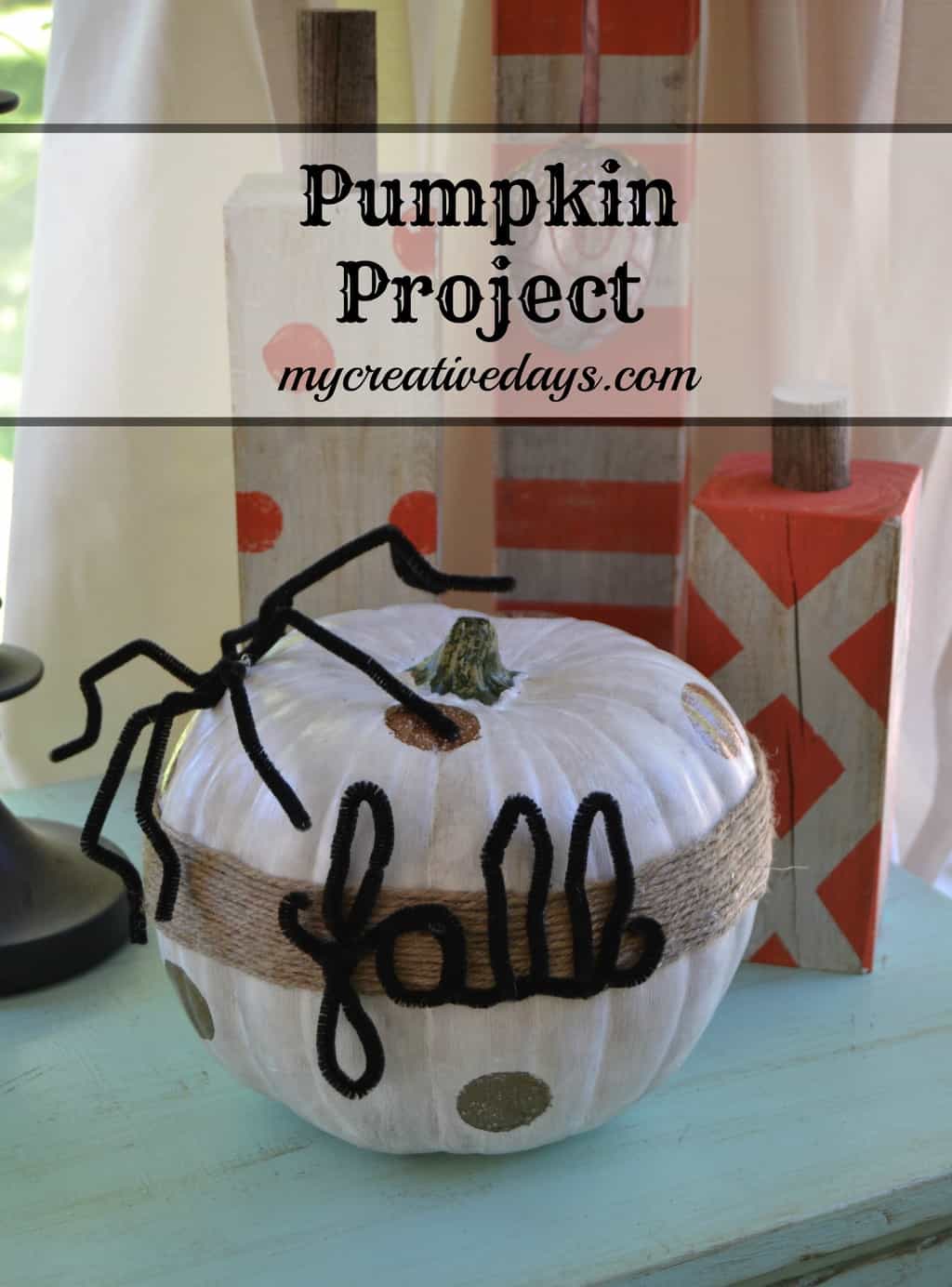 This pumpkin can be used from the start of fall through Halloween because both seasons are represented. I love being able to take a staple piece (the orange craft pumpkin that you see in every craft store) and making it over into something totally different. Even if you buy things in the stores and don't like the way they look, you can always change them to be exactly what you are looking for.