Remember when I told you that I would share a quick post about how we made the box we put our Balsam Hill Christmas Tree in?
Well, since I keep all my promises (well, most of them anyways), here it is. 🙂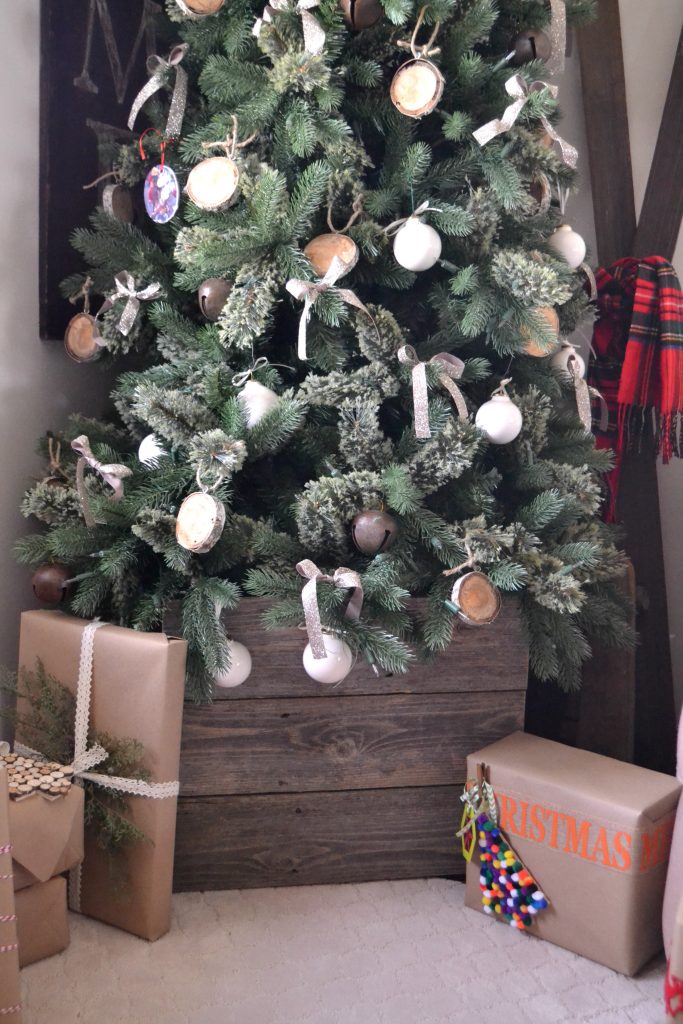 I have been inspired by many different things I have seen people put Christmas trees in and wanted to make something for our tree.
I wasn't sure what I was going to do until my cousin dropped off this old, cedar fencing at our house.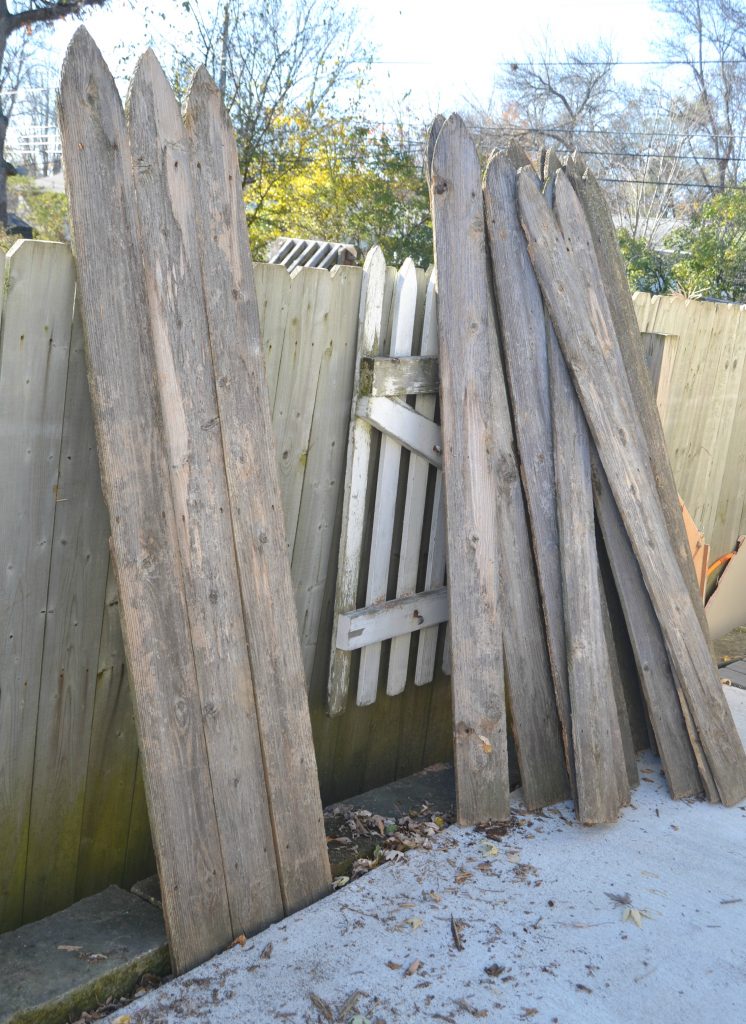 My aunt had a tree fall on her fence so my cousin had to replace it and asked me if I wanted the old fence. When I said, "yes", he laughed and asked what I was going to do with it. I told him I wasn't sure yet, but I would eventually come up with many great ideas for it.
Are you kidding me? Weathered wood like this is hard to come by!
My family still chuckles a bit about some of the things I want to keep, but they are learning that I really can repurpose a lot of the stuff they want to throw out. (On a side note, my aunt is going to replace the rest of her fence this spring so I will be inheriting more of this old fencing!!!)
When I got our Balsam Hill Christmas tree, I decided that a rustic box at the bottom of it would look so great with the natural look of the branches. I also wanted to raise the tree a little bit and a box would let me do that.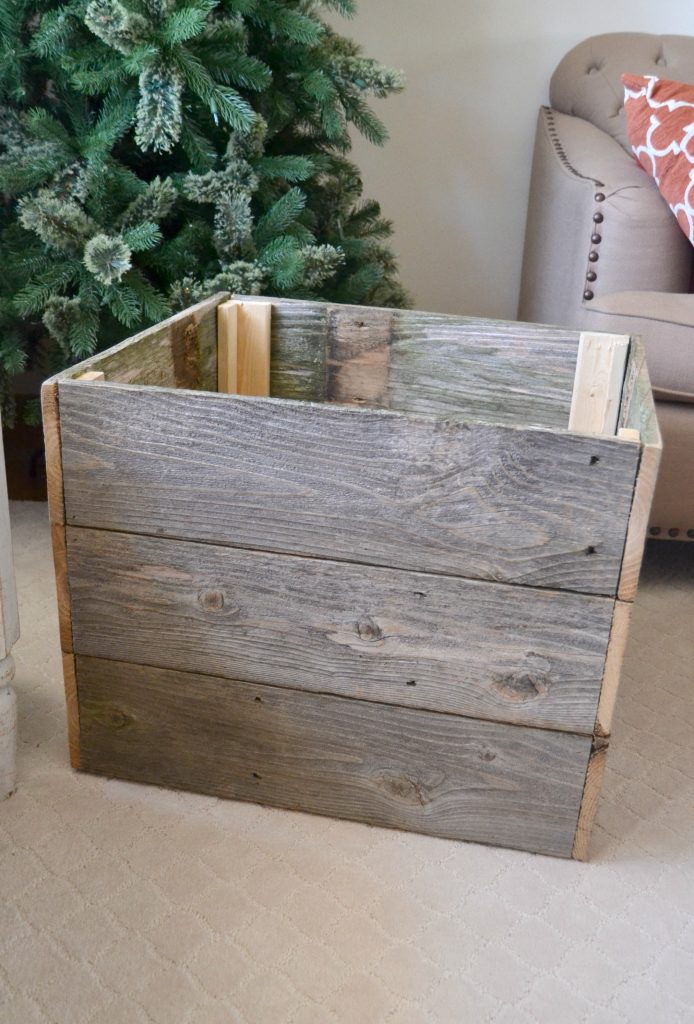 After Matt measured everything, he went out and made the box. I didn't get a chance to take progress pictures so that is why I said I would share a "quick post" about this project. 😉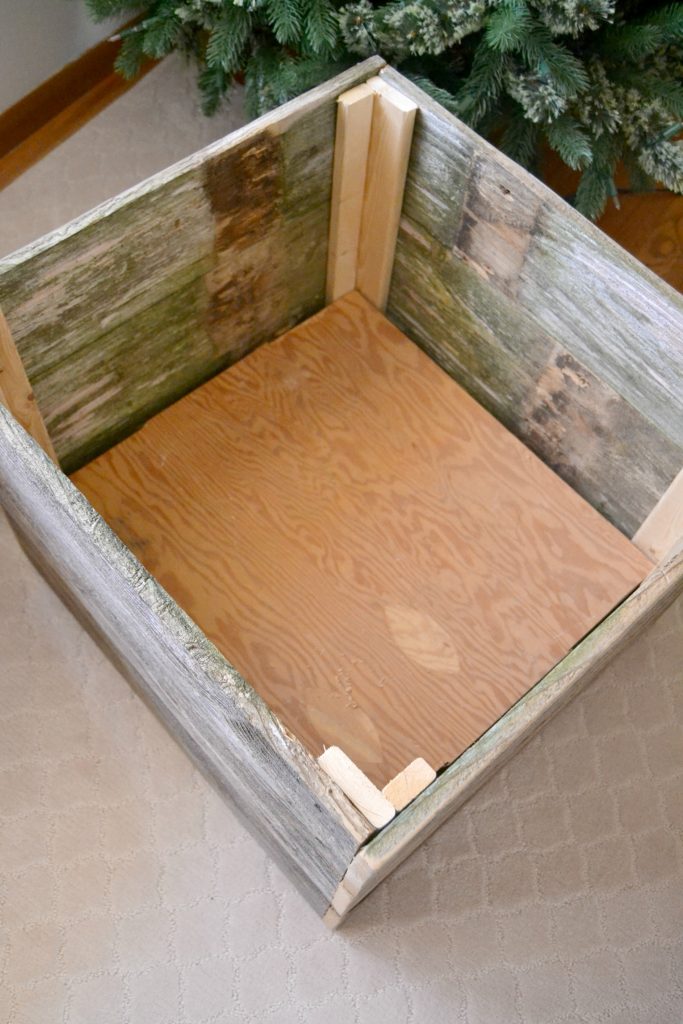 He made a basic, square box by cutting down the fence and using some scrap pieces of wood we had in the garage. The base of the box is raised inside so the Christmas tree can be lifted a little.
When all of the gifts are around the tree, you can't really see the box, but it looks great on its own and it fit the bill for lifting the tree.
I am really happy with it. When all the gifts are opened and gone, we will still have a beautiful tree to enjoy.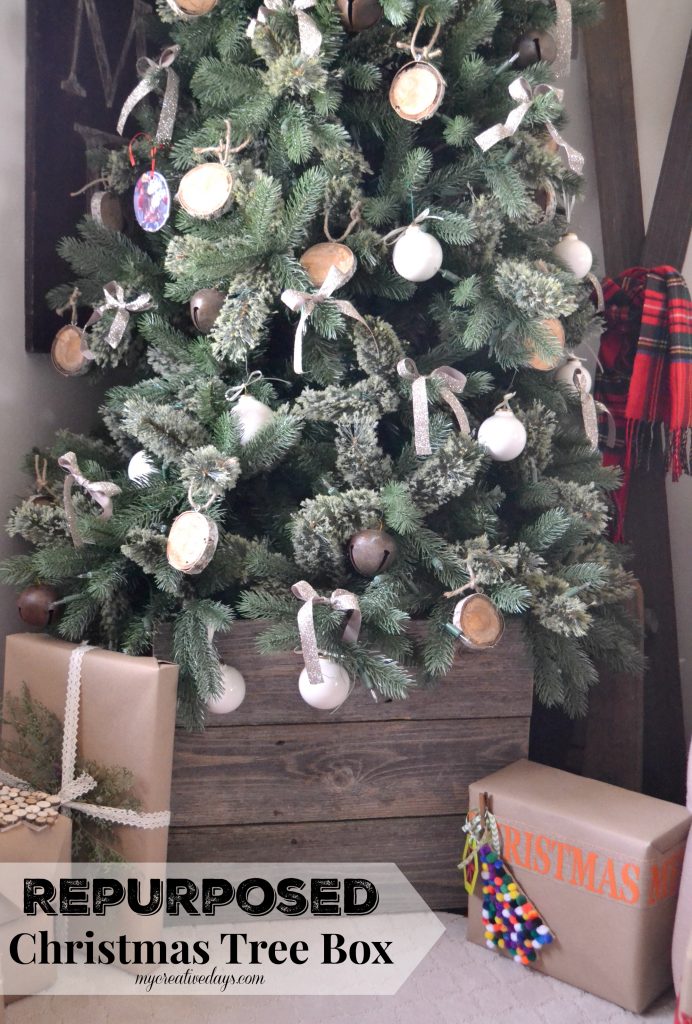 What is at the bottom of your Christmas tree?