I shared this project on Hazel & Ruby a few weeks ago. It is one of my favorite fall projects this year. It is so important to remind ourselves to have grateful hearts and to be thankful for all of the blessings in our lives. This time of year always brings it home for me. The holiday season (and fall) represents so many things to so many people, but being thankful has got to be my favorite. I want my kids to reflect on it and we make it a family "activity" every year around this time.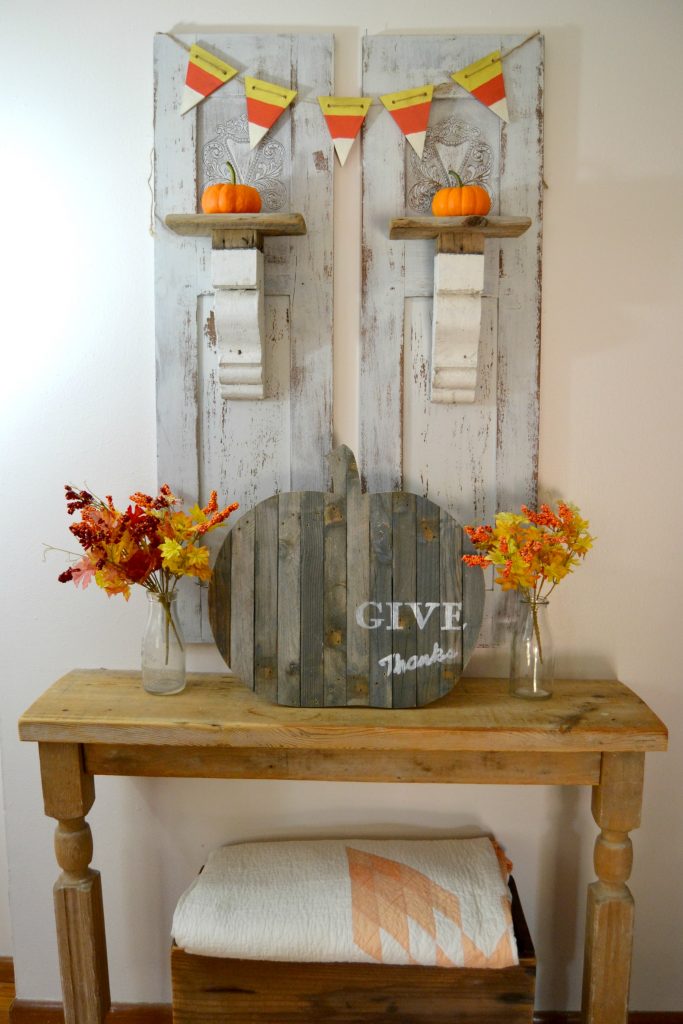 This "Give Thanks" Pumpkin started out as a broken trellis we had in the back yard.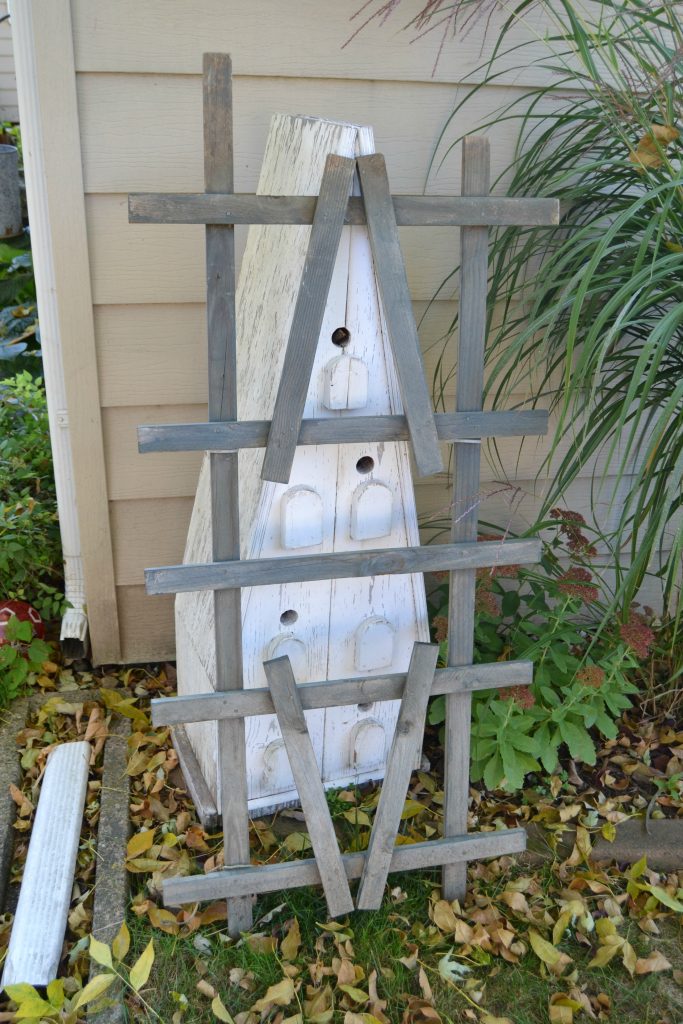 I have never liked it in the yard because it was broken and we never planted anything to grow on it.
But, I LOVE the green color on it and the weathered patina it has is perfection.
I knew I could make great use of it and that happened last weekend.
I took the trellis apart and lined the pieces on a table in the garage. I cut a pumpkin shape from paper and traced it on the trellis pieces.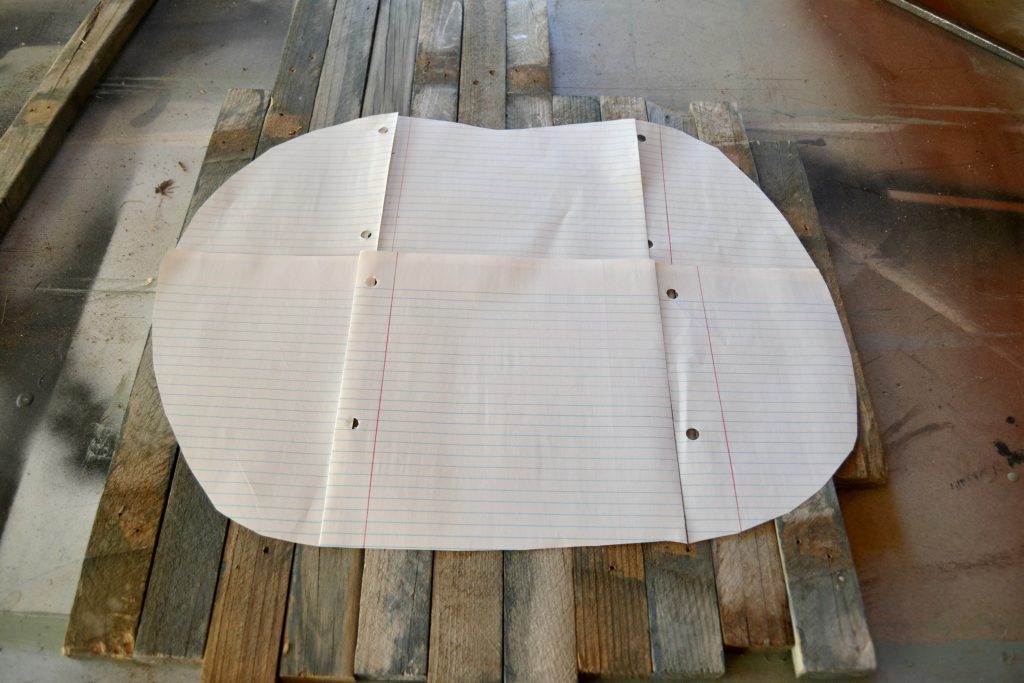 My husband cut the wood and put some of the scraps on the back to hold it together.
He also added a hinge so it could stand up on a table.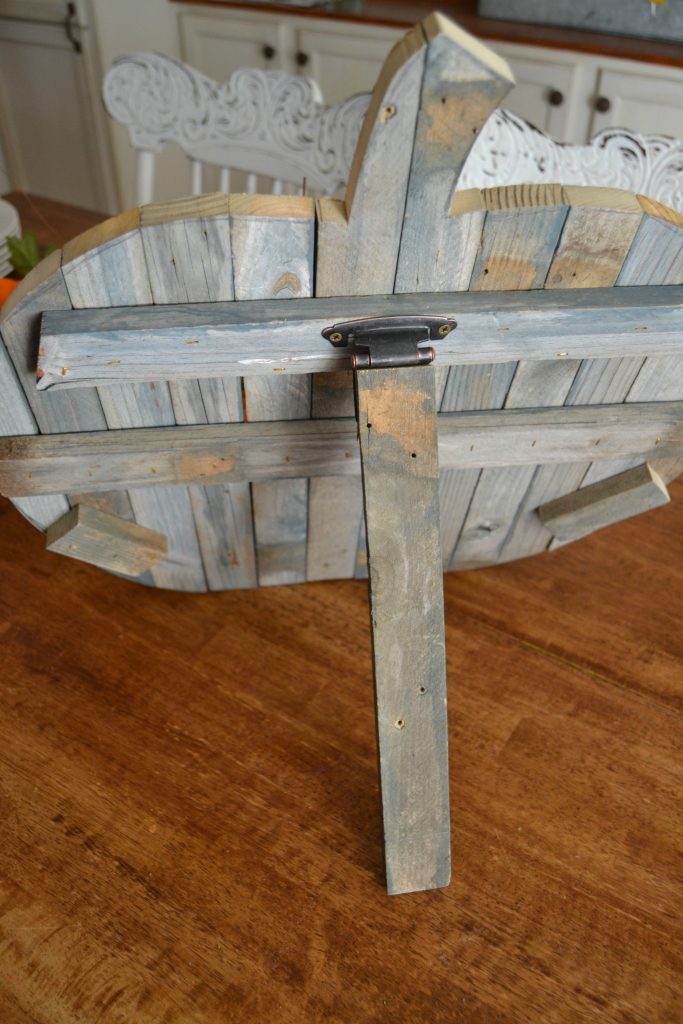 I used the La Patessiere Alpha Stencil Mask and the Greetings Words Stencil Mask to make the "Give Thanks" saying on the front.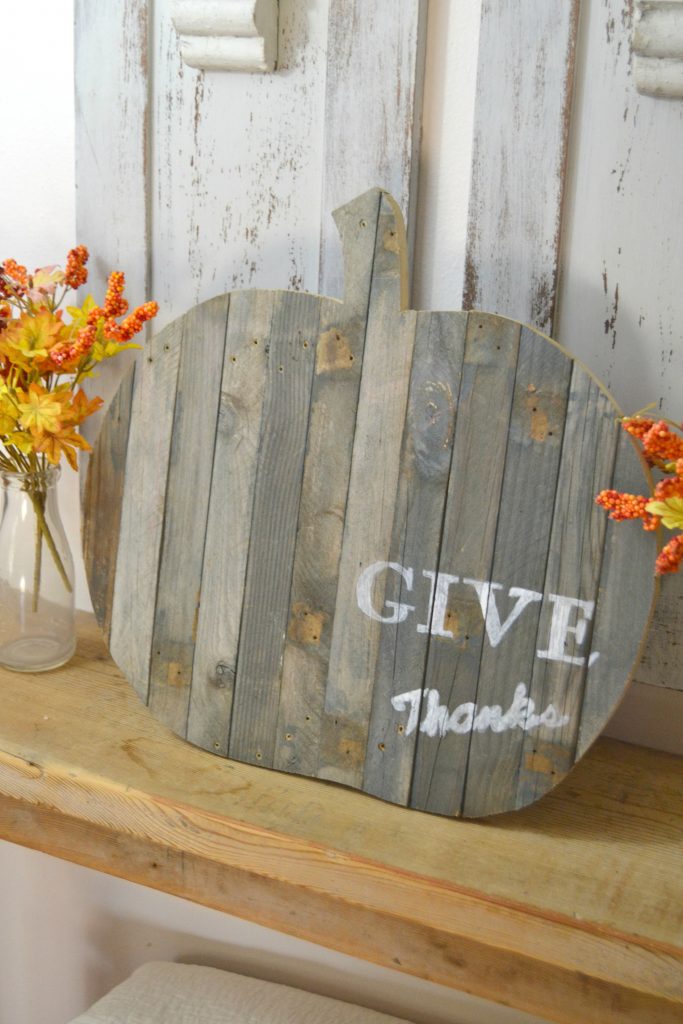 I traced the letters with a pencil and used a white paint marker to fill them in.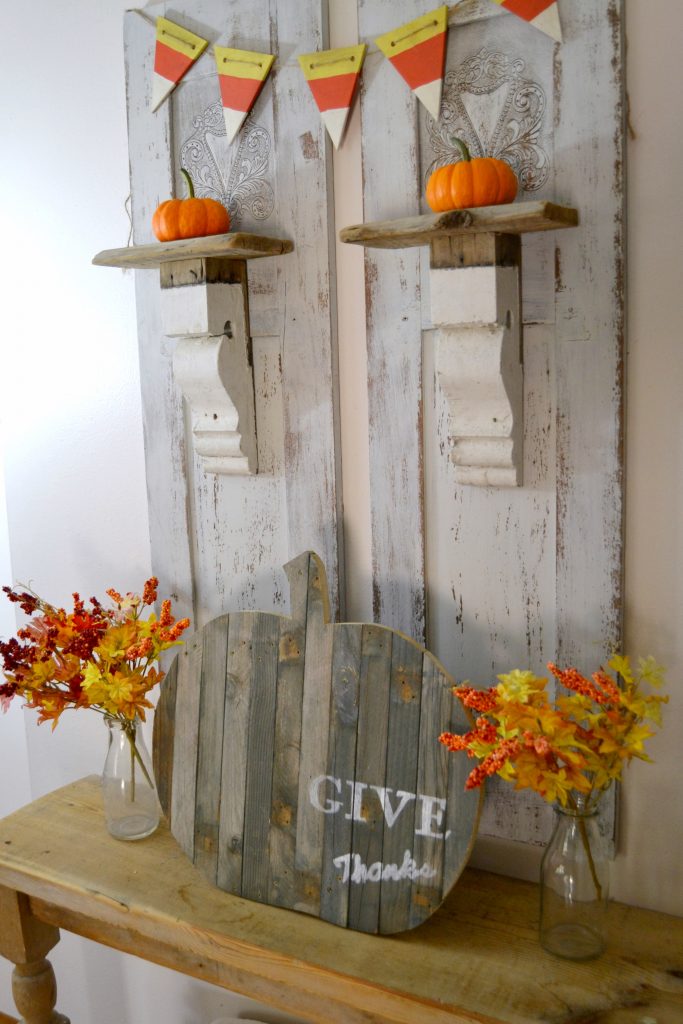 Doesn't the trellis look so much better as a pumpkin? 🙂
The beauty of the trellis wood really stands out now.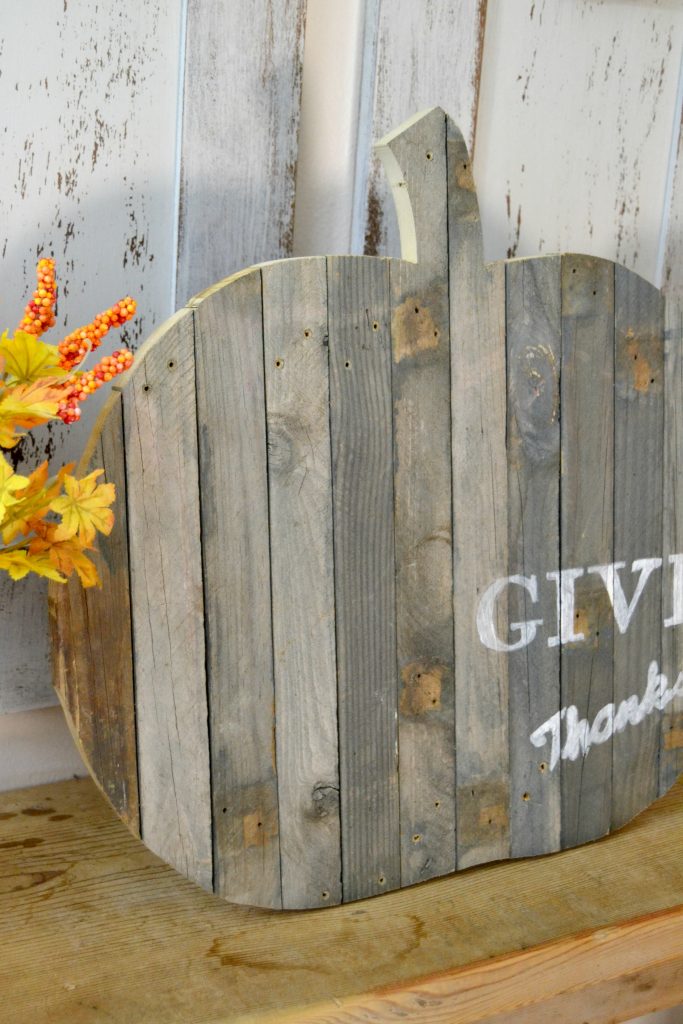 This is a decoration that can be up way past fall.
It is a great reminder to be thankful.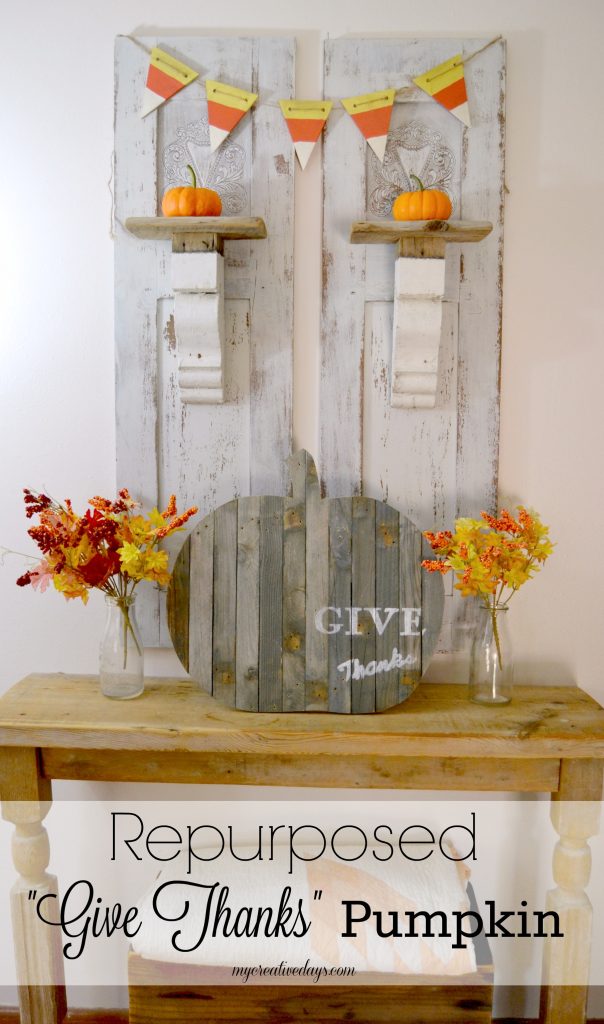 Fall is my favorite time of year and I love celebrating it. This Repurposed "Give Thanks" Pumpkin will be a daily reminder for our family to truly enjoy the season.
What are you thankful for this year?