I think that old, wood ironing boards can be both beautiful and functional. They have so much character and yet can be so useful. I have used them as side tables, bar tables or just extra buffet space at gatherings and parties. And, when the party is over, they fold up easily and can be stored in a closet without taking up a lot of space. My kind of "furniture". 😉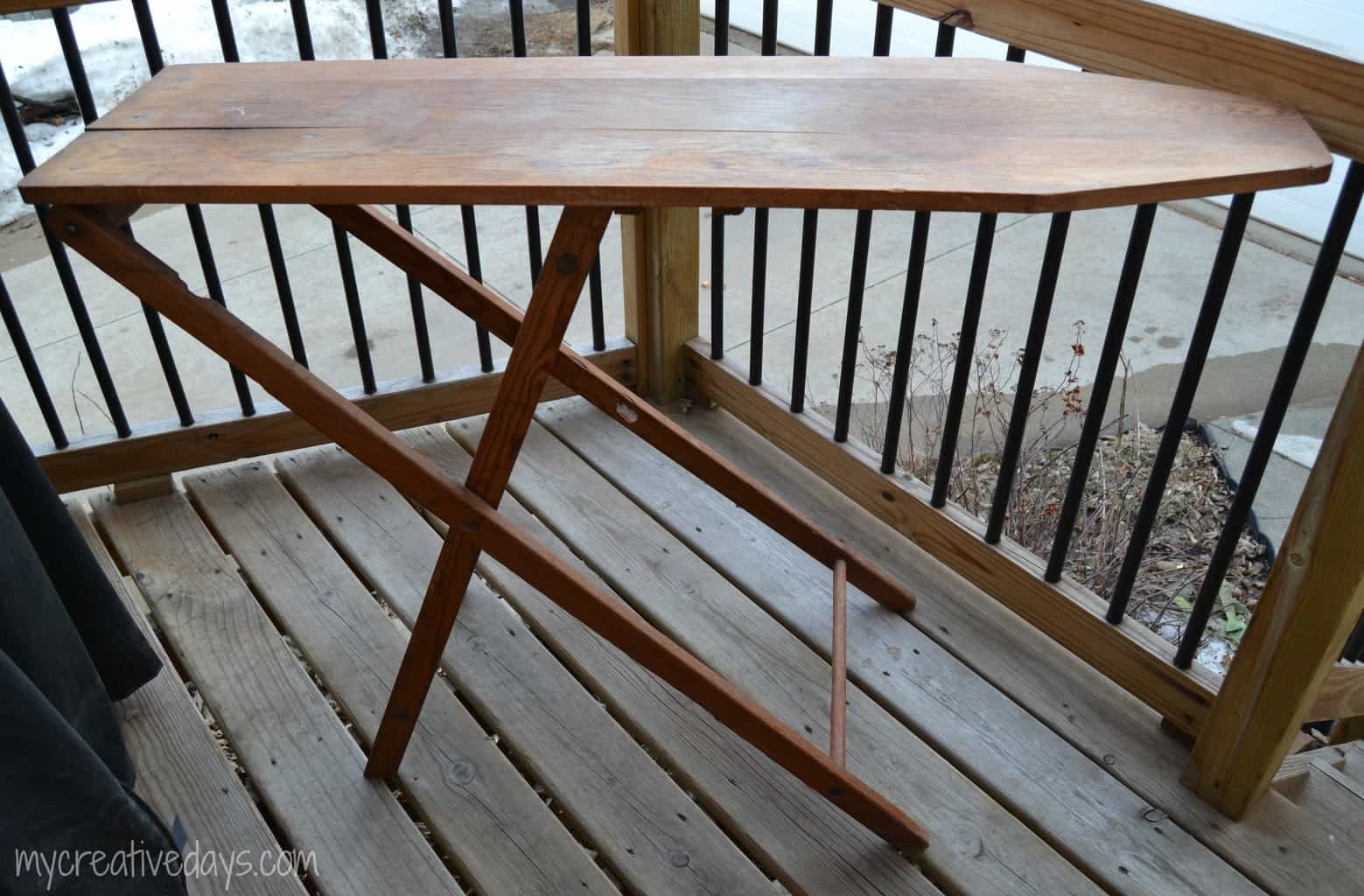 This particular repurposed project came to me while folding up one of my ironing boards to put it away. While folding it up, I thought it looked like an easel (see picture below).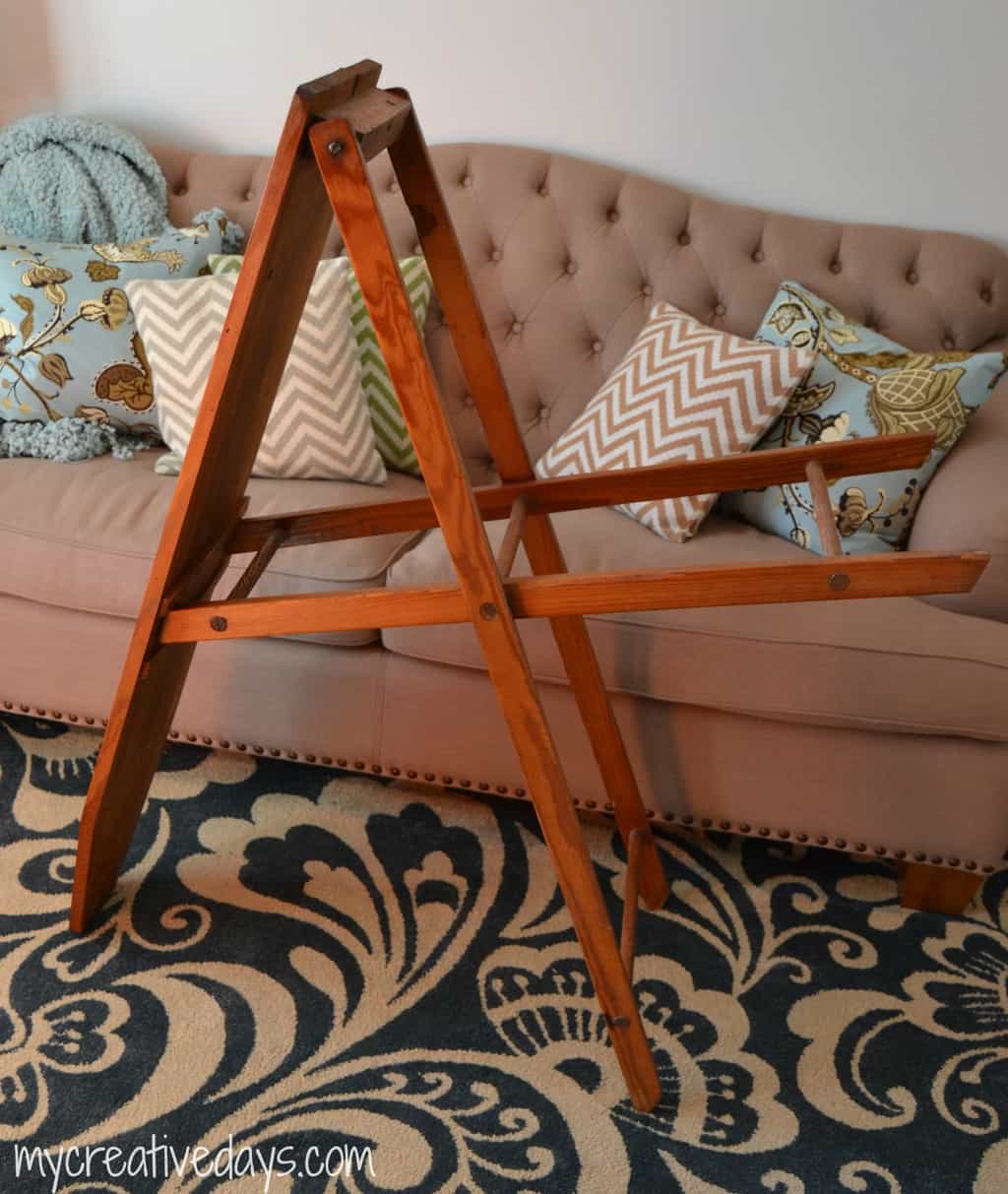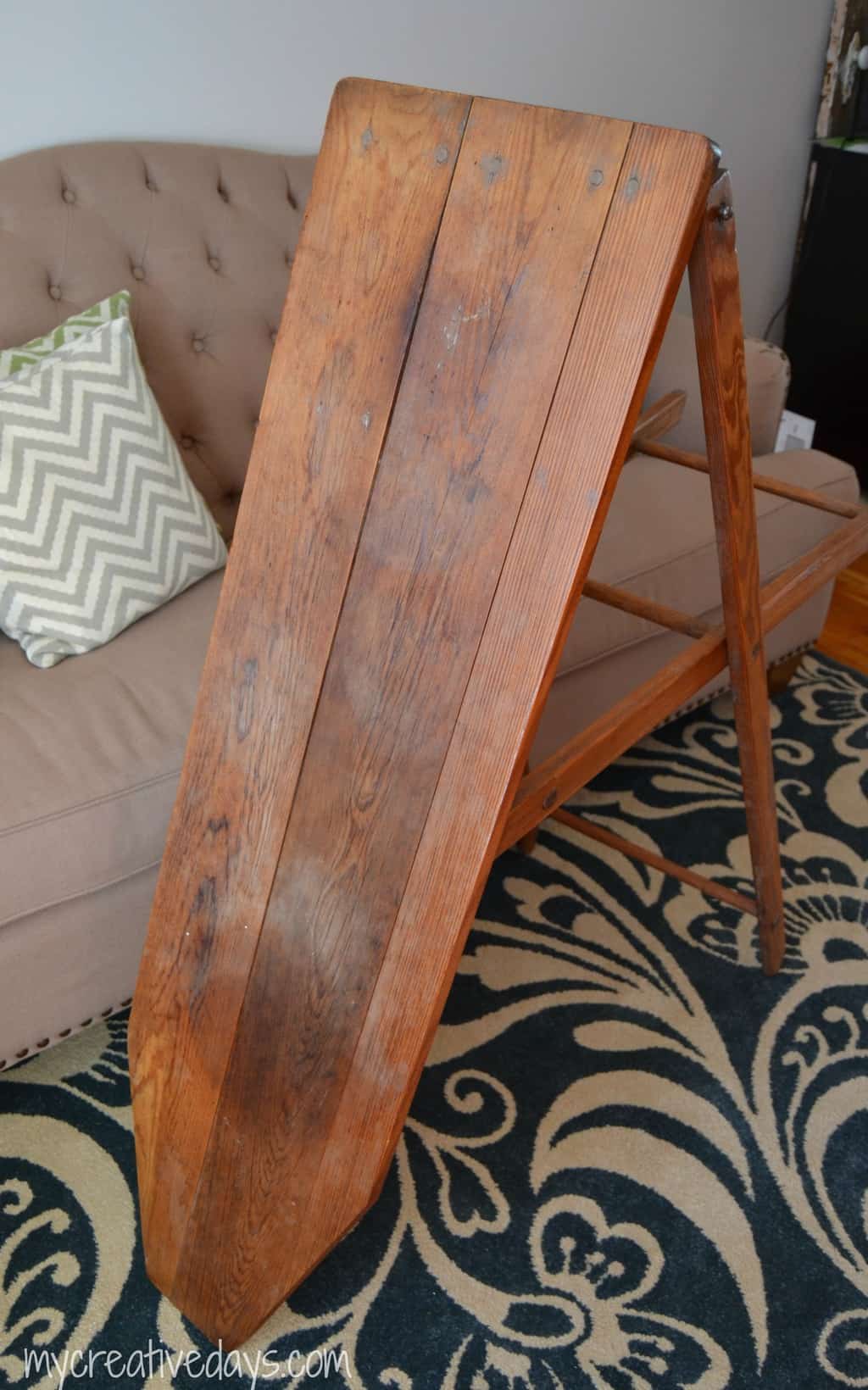 Right away, I started planning.
I knew this would be the cutest, little chalkboard for the kids!
The first thing I did was paint the top of the board with chalkboard paint.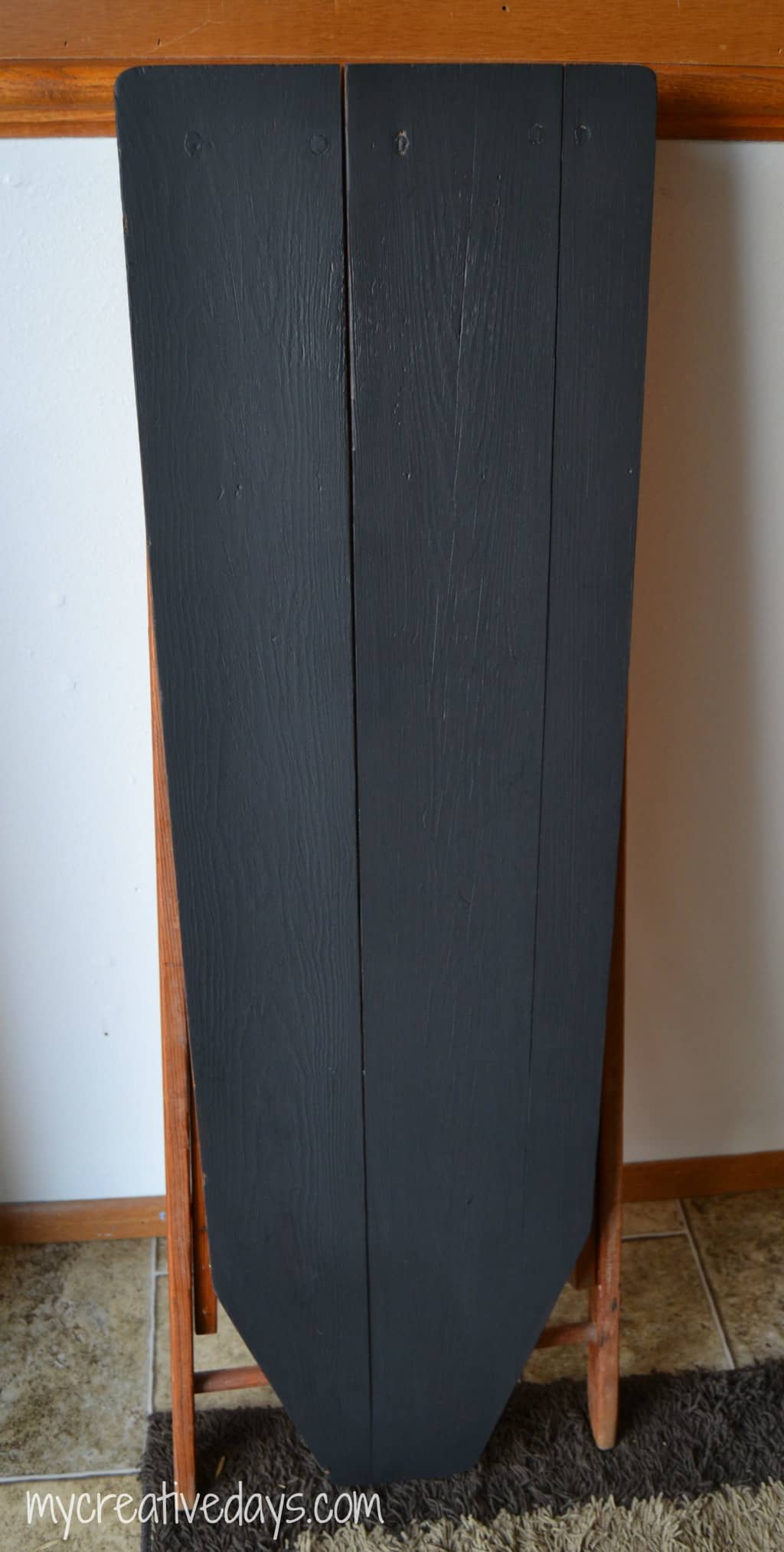 Then, I asked Hubby to cut off the "excess leg" from the legs that stuck out in the back when the board was set up.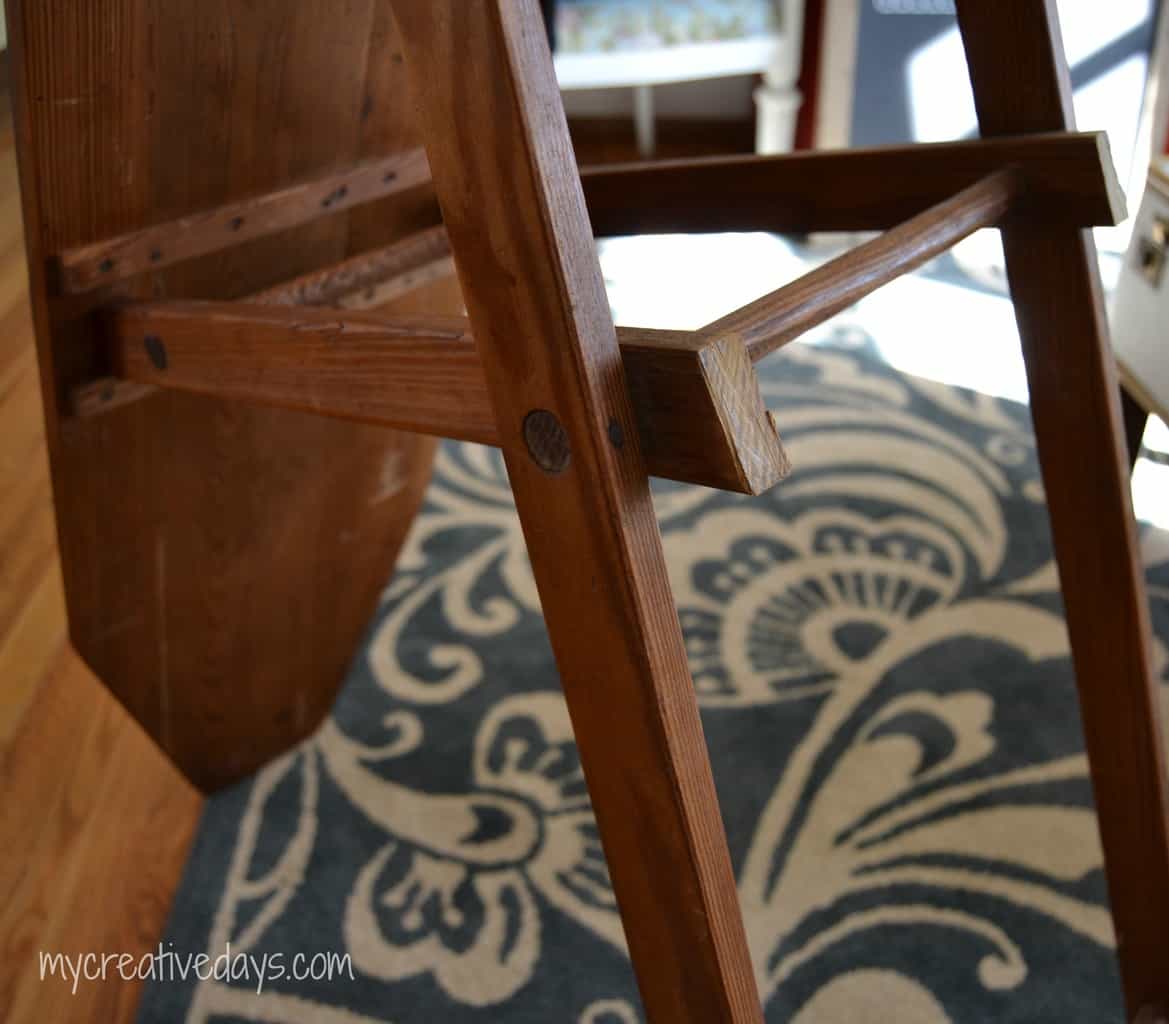 To hold all the chalkboard supplies, I screwed an old, wood cheese box to the bottom of the board. I love the added character it brings to the chalkboard!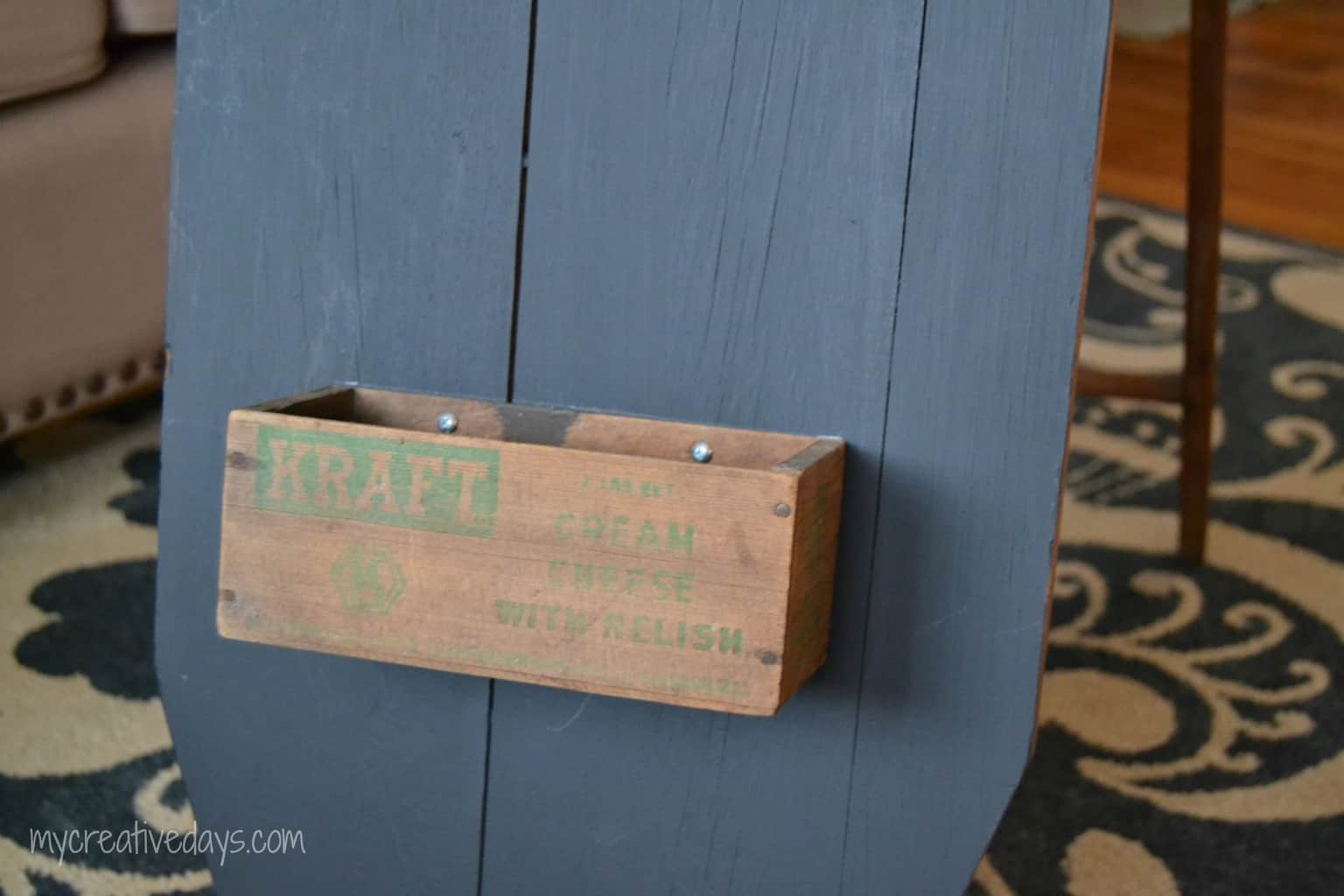 My daughter was so excited to start "chalkin' up" this clean chalkboard.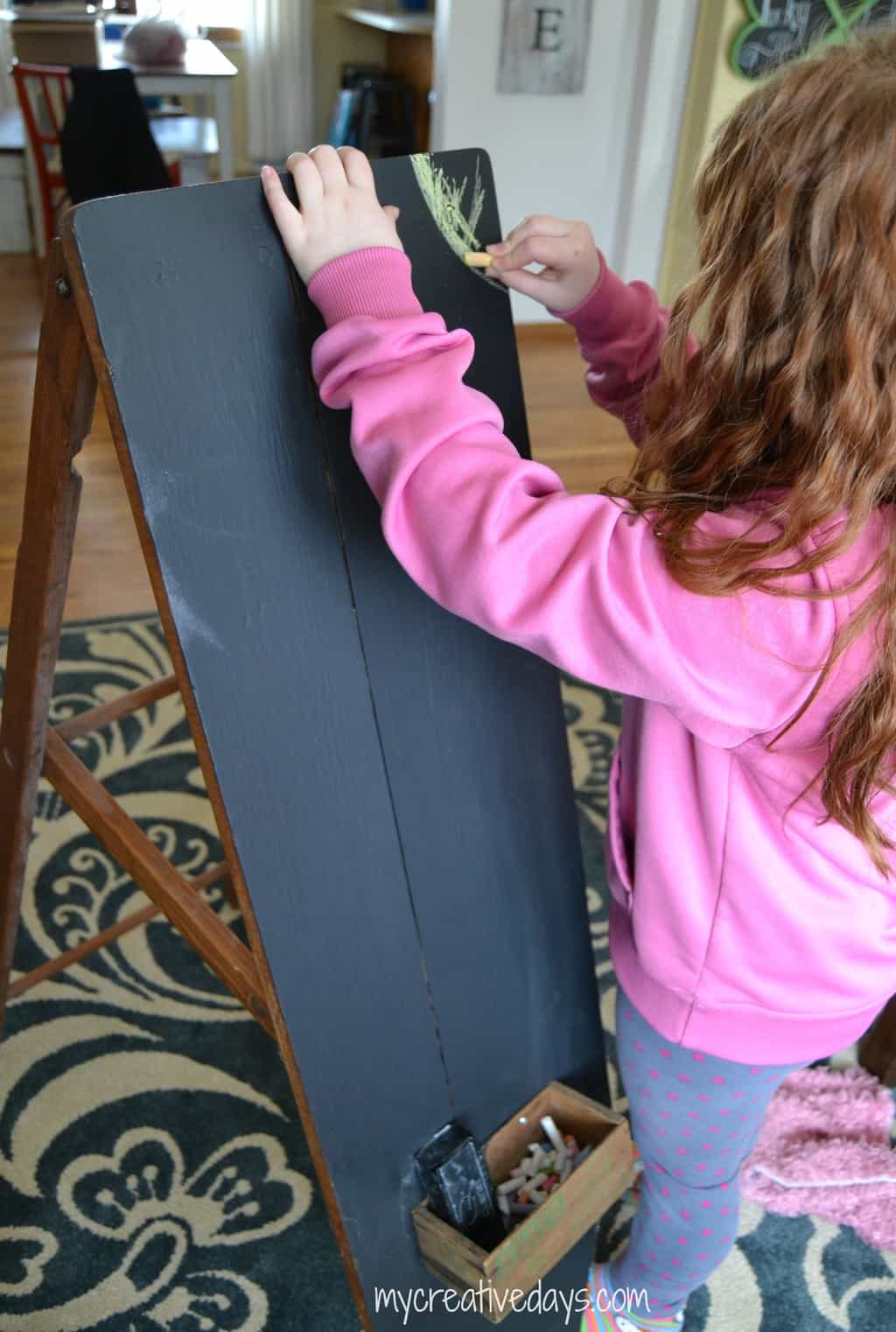 The cheese box is PERFECT for the chalk and the eraser.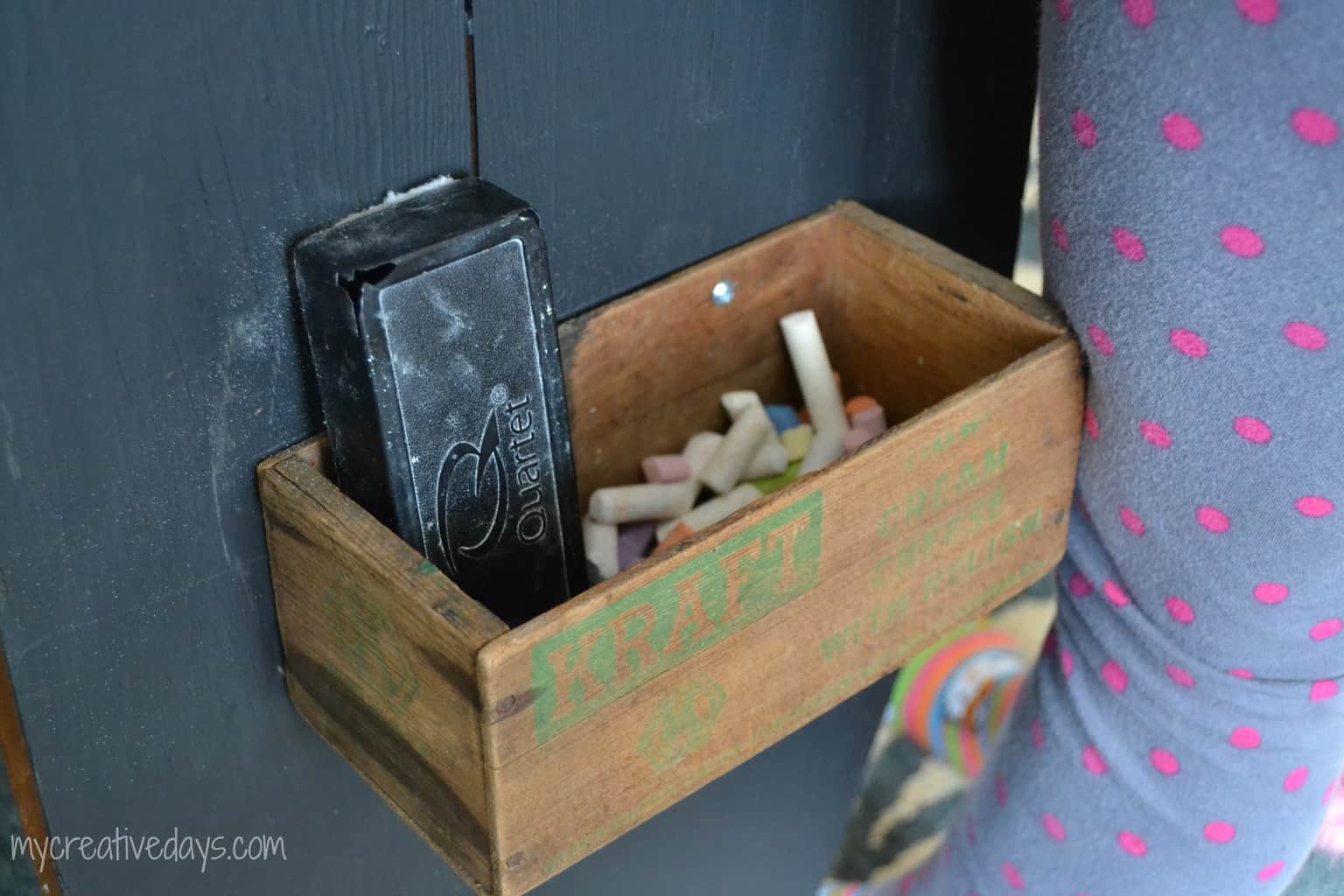 From looking at the picture below, do you think the kids are excited for spring to finally be here too?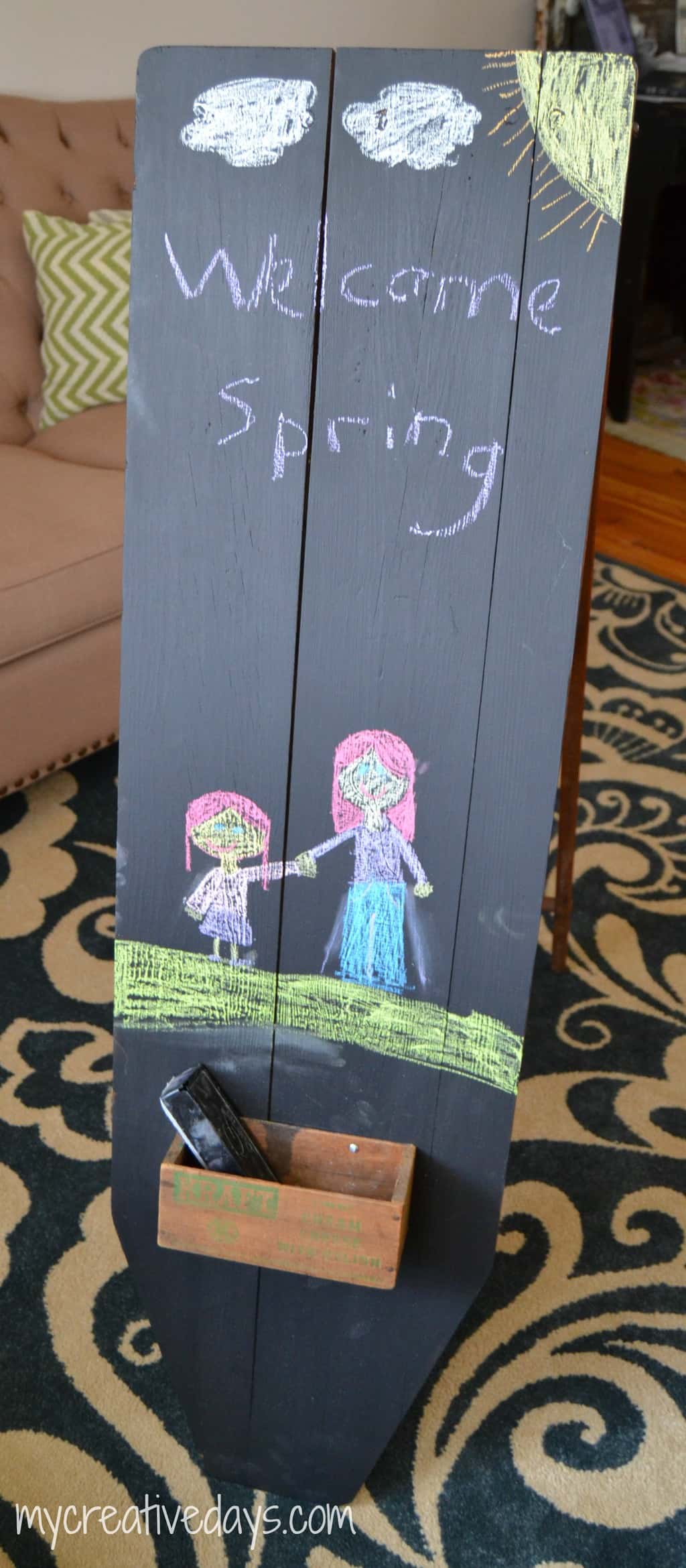 This chalkboard turned out better than I thought. It is so easy for the kids to tote around and set up wherever they need it. And, believe me, it has been all around the house with many different pictures and messages on it.