What a fun creative challenge this was to be a part of! A group of my blogging friends and I came up with the idea to make a sign focused around a Christmas song. I had the perfect piece to make a repurposed Christmas sign that I knew would be great for this project.
I chose the song "Joy To The World".
Right away, I knew what I was going to use for my sign. I have had this piece in my garage just waiting for a sign idea. This beautiful rolling cart was going to be thrown out, but I thought I could do something with it. 'Beautiful', you say? Okay, not really, but it has tons of potential.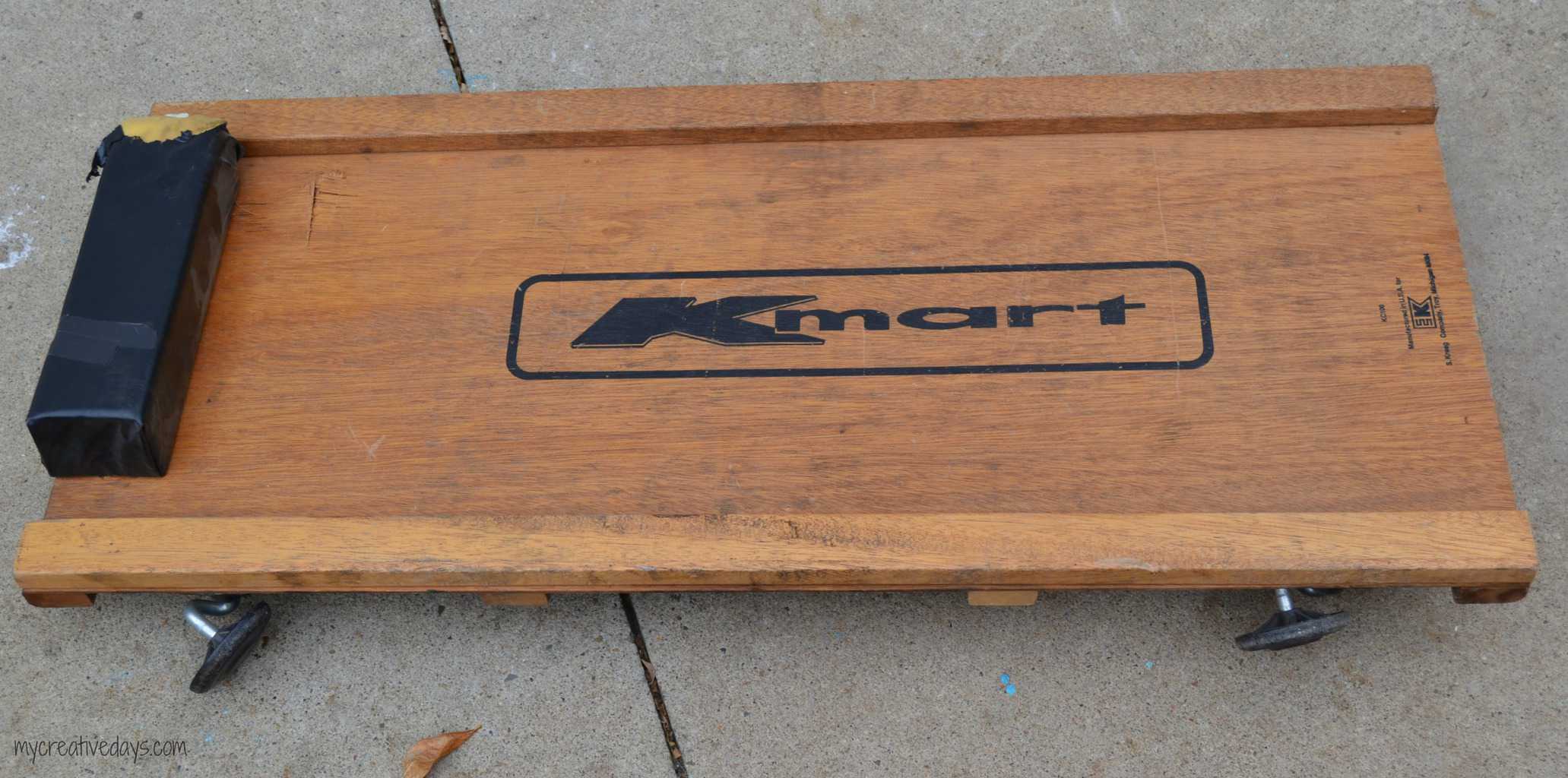 This cart has seen better days. It was missing one of the casters and had a hole in the wood towards one end. It would never be a cart again, but had great bones to become a sign.
To start the sign making process, Hubby cut off the end where the hole was and took off all the casters.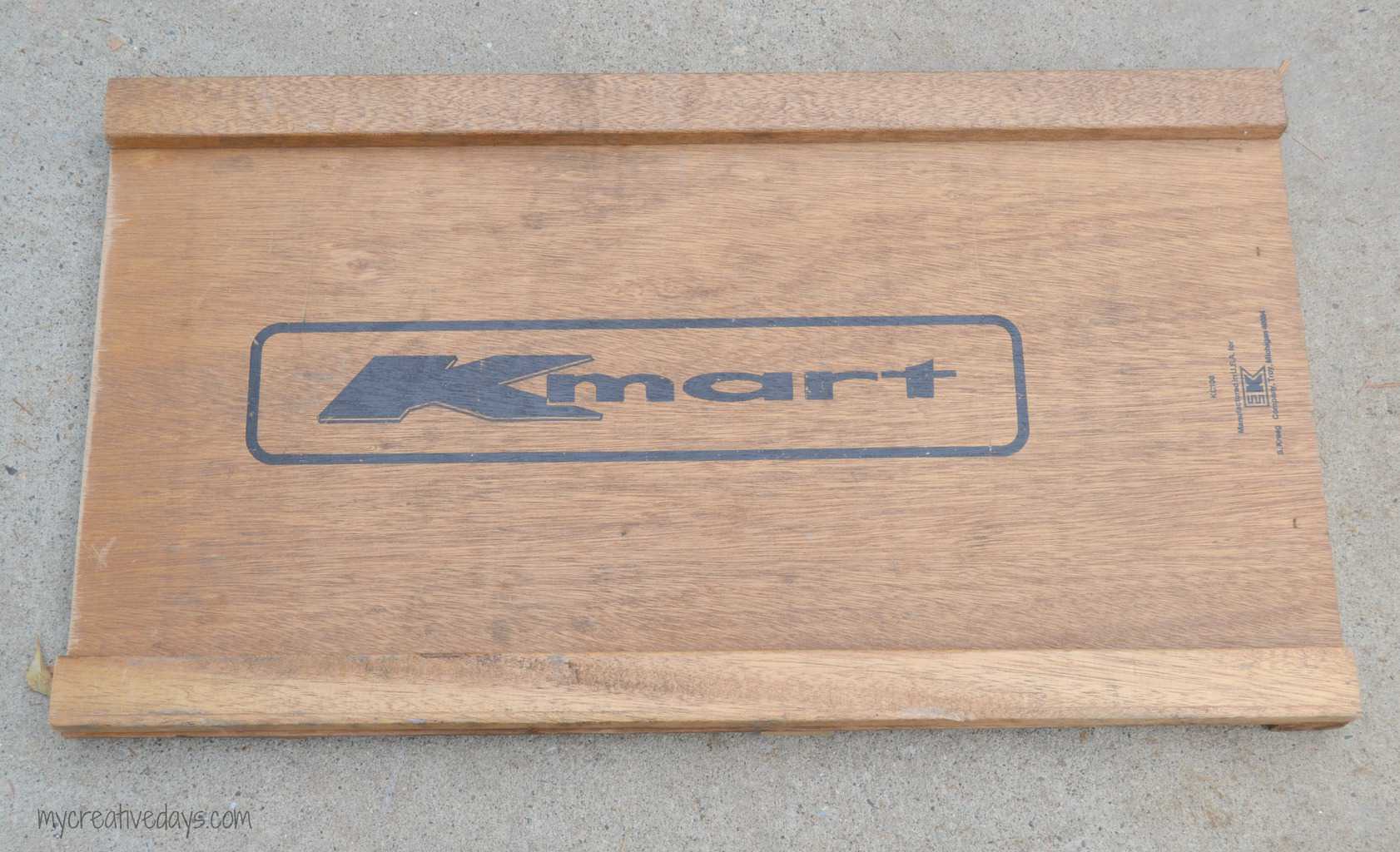 I painted the entire piece white.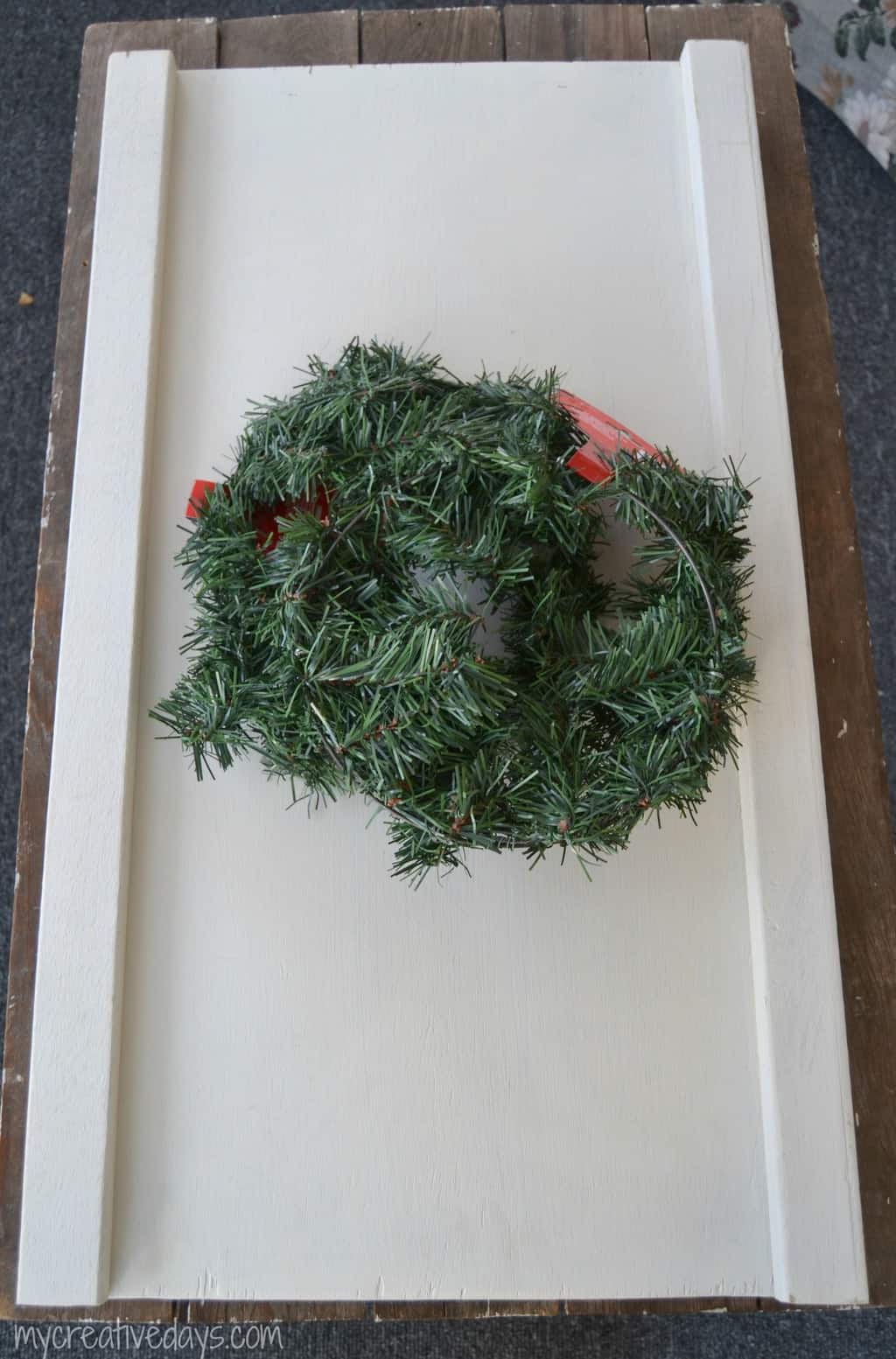 After the paint dried, I decided to do something different. I wanted to incorporate the lyrics to "Joy To The World" so I painted the inside portion with chalkboard paint and wrote some of the lyrics with a chalkboard marker.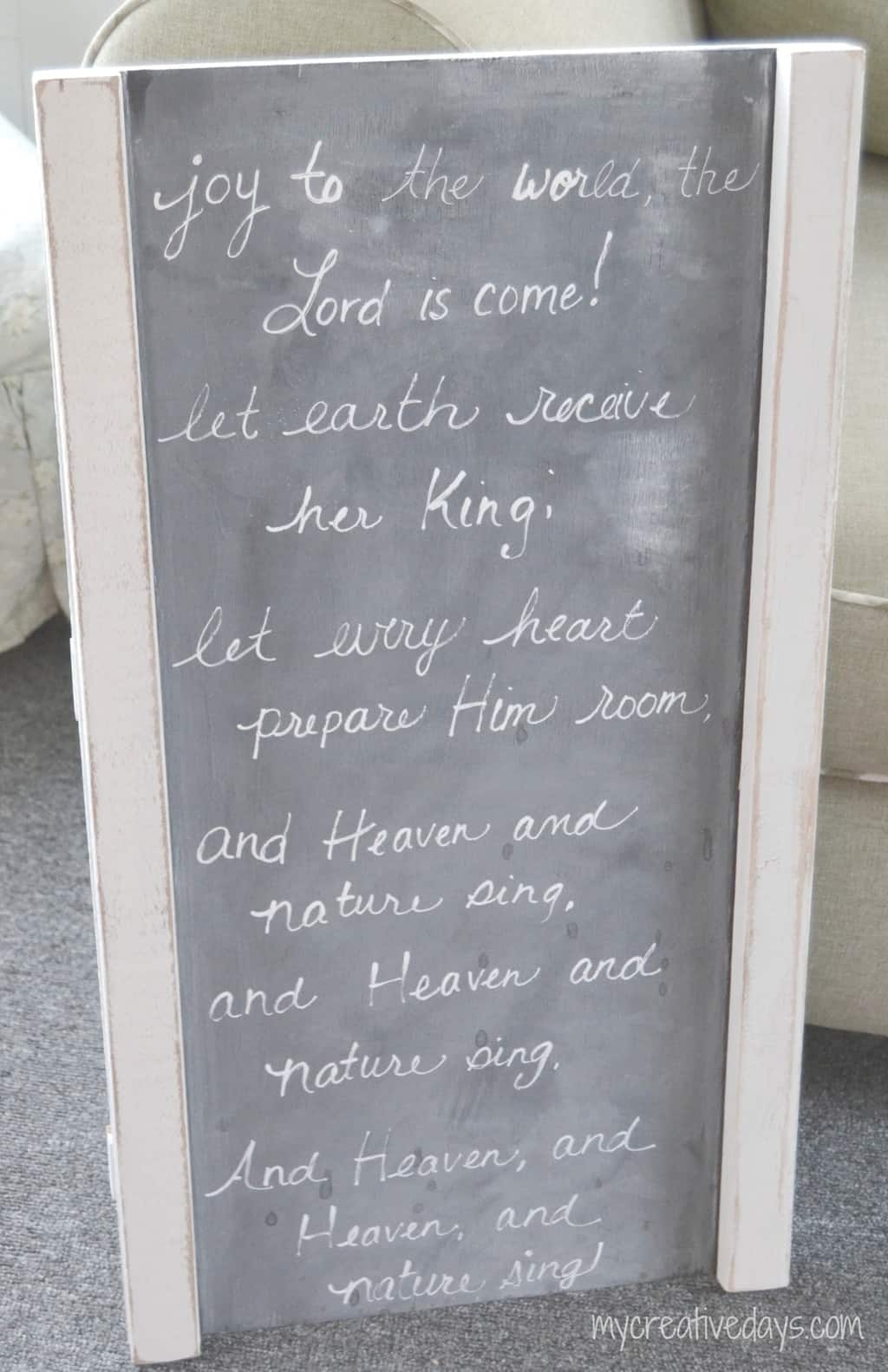 I also wanted to word "JOY" really prominent on the sign so I cut out the letters "J" and "Y" from a piece of wood and painted them red.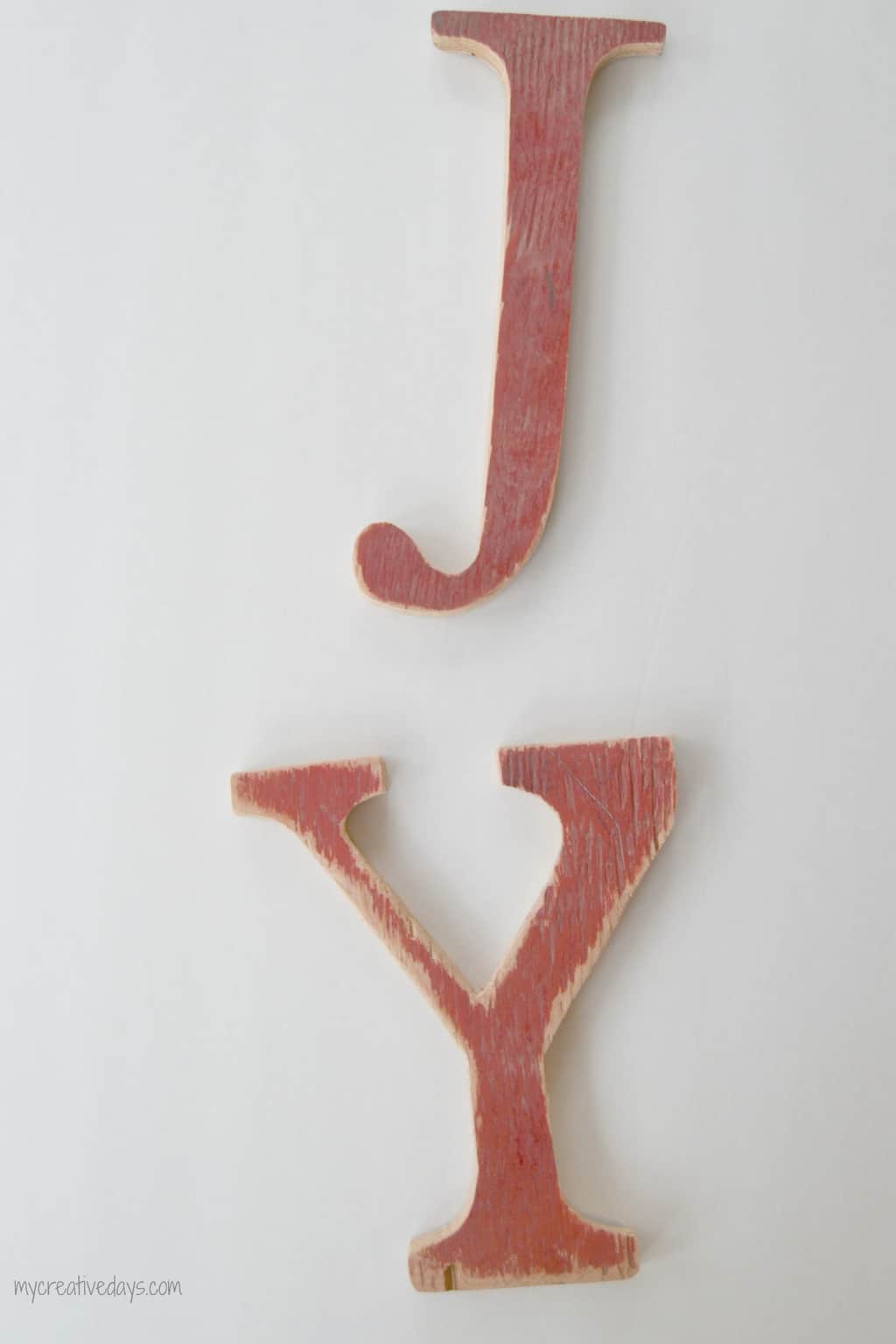 For the "O" in "JOY", I used two small wreaths that I bought at Dollar Tree. The wreaths were not very substantial so I bought two so I could intertwine them together to make the "O" fuller.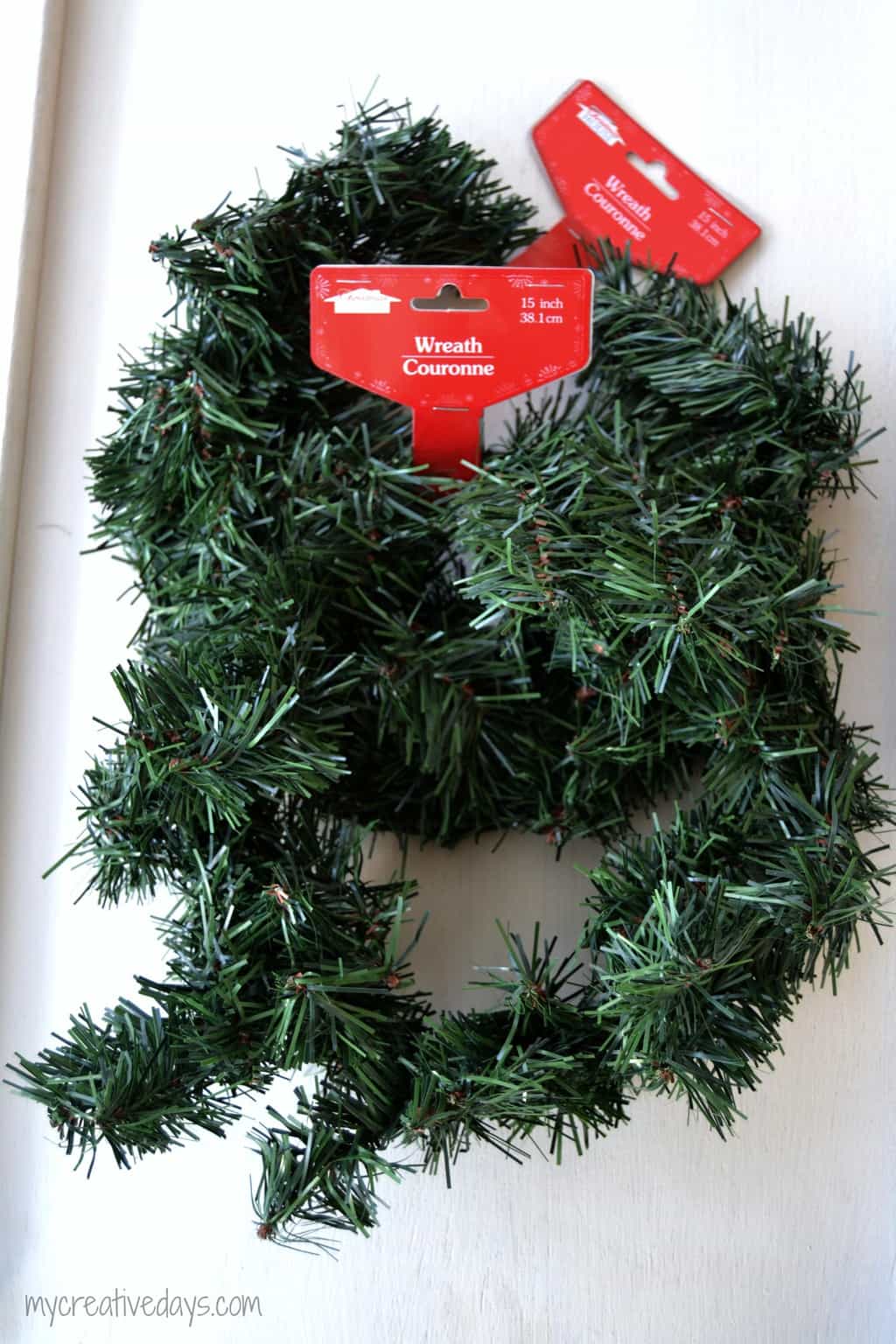 I attached the "J" and the "Y" to the sign with Liquid Nails and used a piece of burlap and thumb tacks to attach the wreath.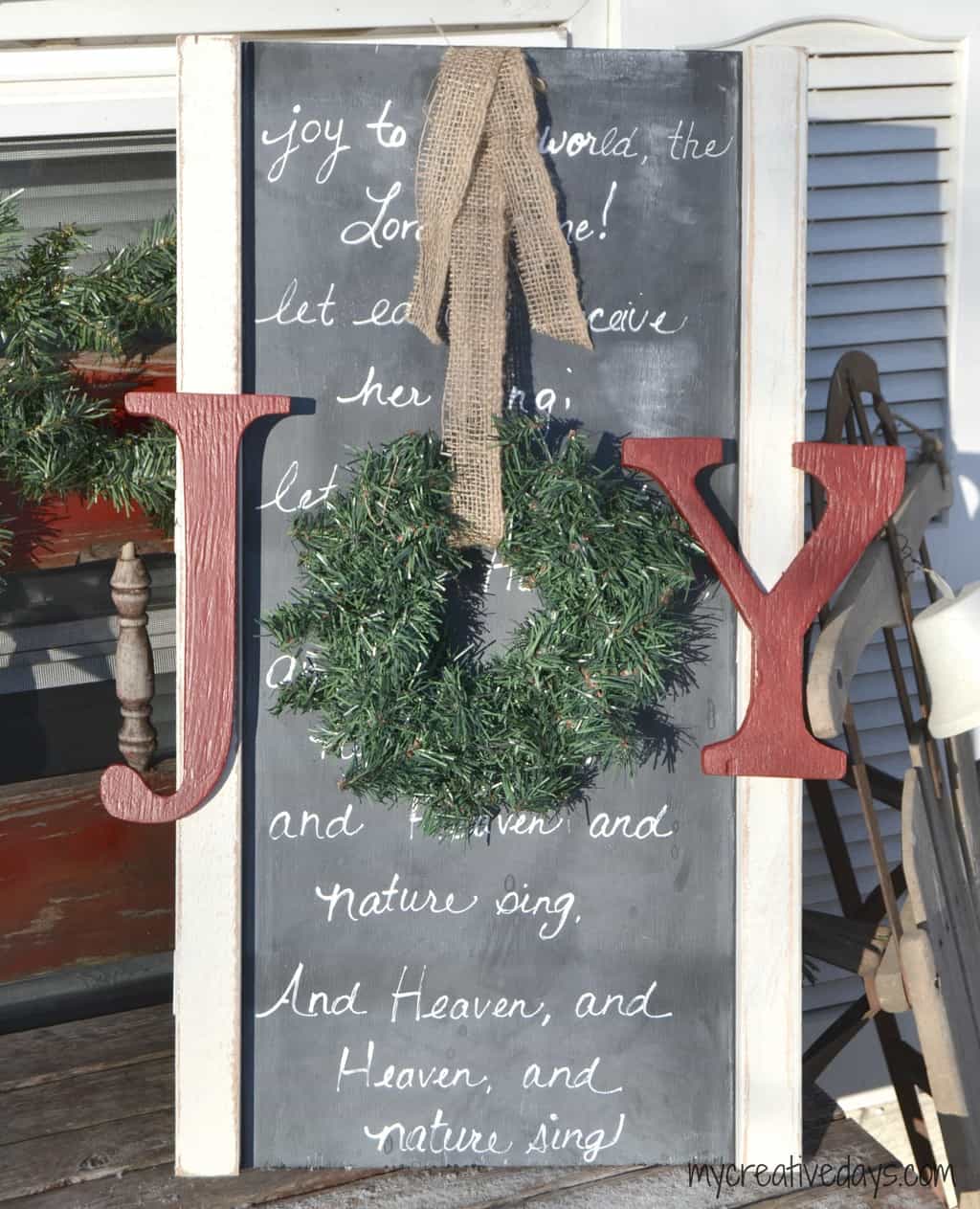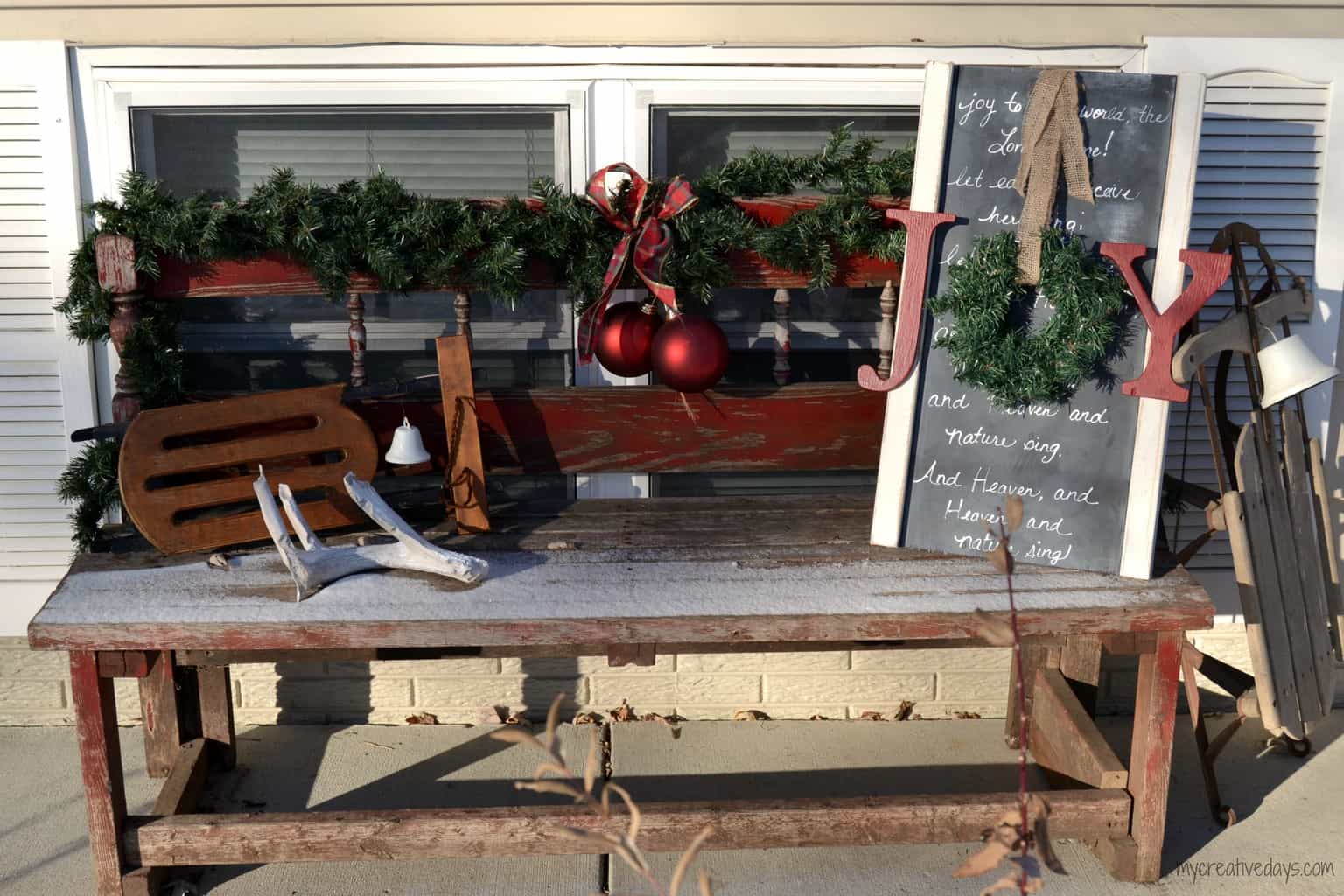 This sign has made a great addition to the bench on our front porch.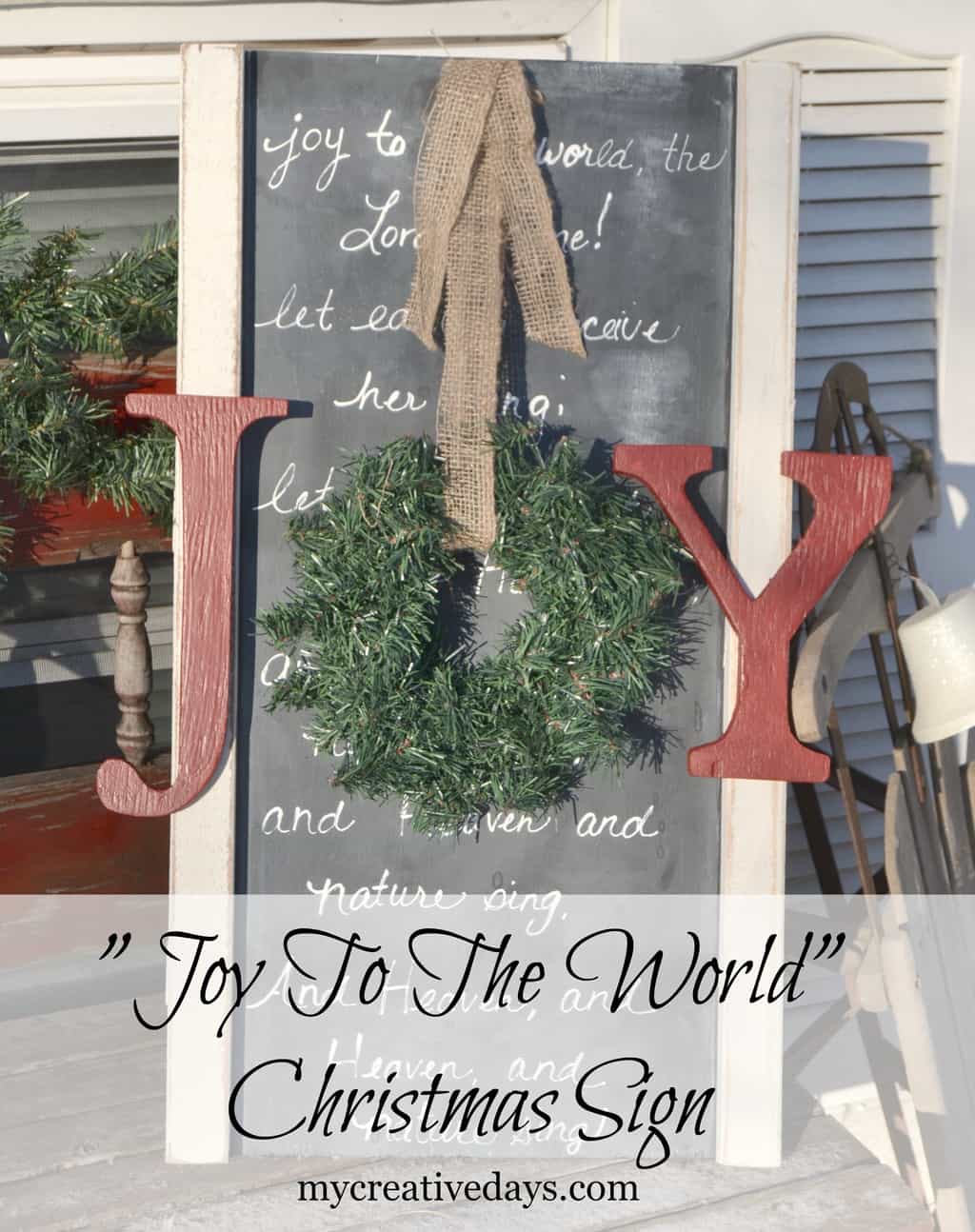 I was right about this old cart. It was an ugly, broken piece when I started with it, but after a little paint and some words, it is now a Christmas sign that will greet our guests this holiday season.
Make sure to check out each Christmas sign that my blogging friends came up with. They are all so creative!
Joy to the World Painted Burlap Plaque by View from the Fridge
The Most Wonderful Time of the Year Stocking Hanger by Elizabeth Joan Designs
All Is Merry and Bright Chalkboard card by Silhouette School
Home for the Holidays Painted Sign by One Krieger Chick
Sleep in Heavenly Peace Card Display by 3 Little Greenwoods
NOEL Christmas Pillow Set by Dolen Diaries
Deck the Halls DIY Art by A Prudent Life
Let It Snow Sign by The Blue Eyed Dove
Holiday Printable by Crafts by Courtney
Joy To The World by My Creative Days