When Porch.com asked if I would like to be a part of this Hickory Hardware challenge, I was all in! For this challenge, a group of bloggers ordered ordered hardware from Hickory Hardware and came up with a project to use it on.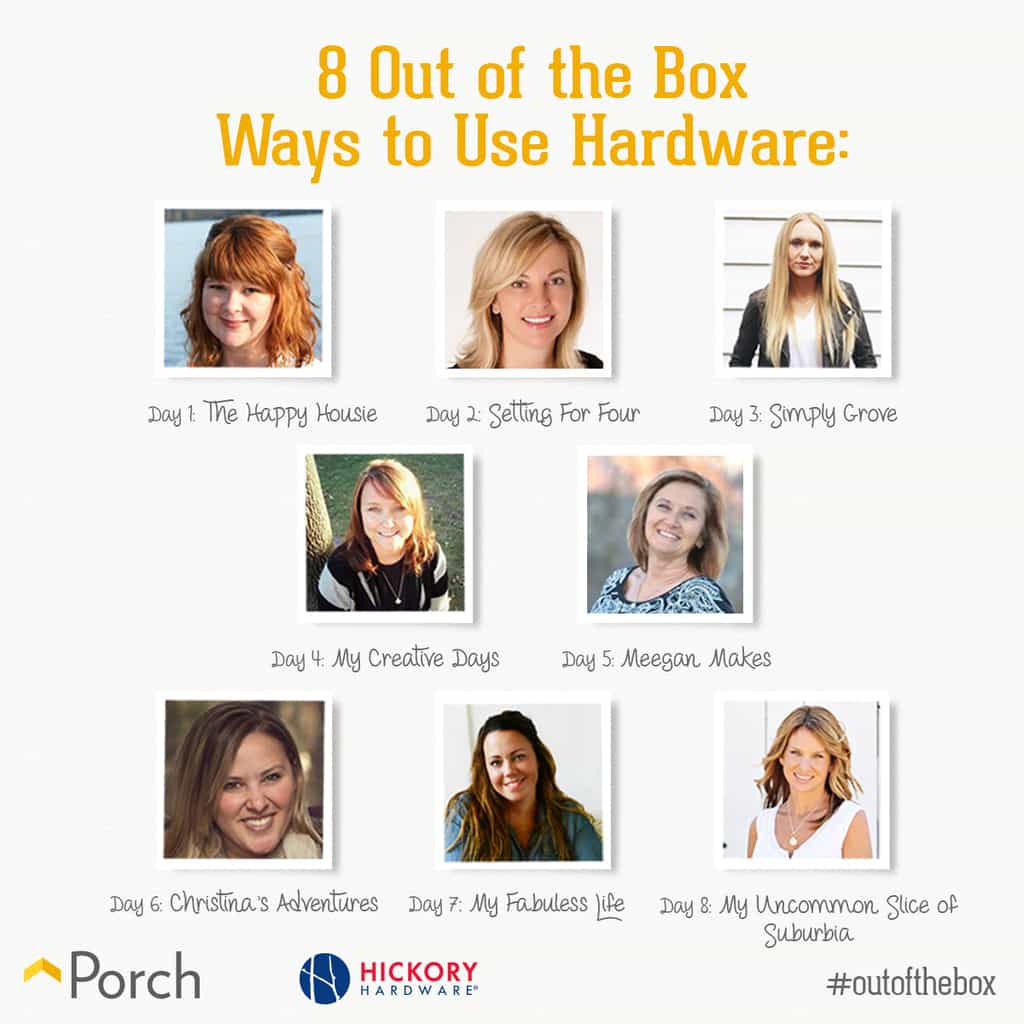 To start brainstorming for this project, I headed to our garage.
This old, dirty board was calling out to me for this project.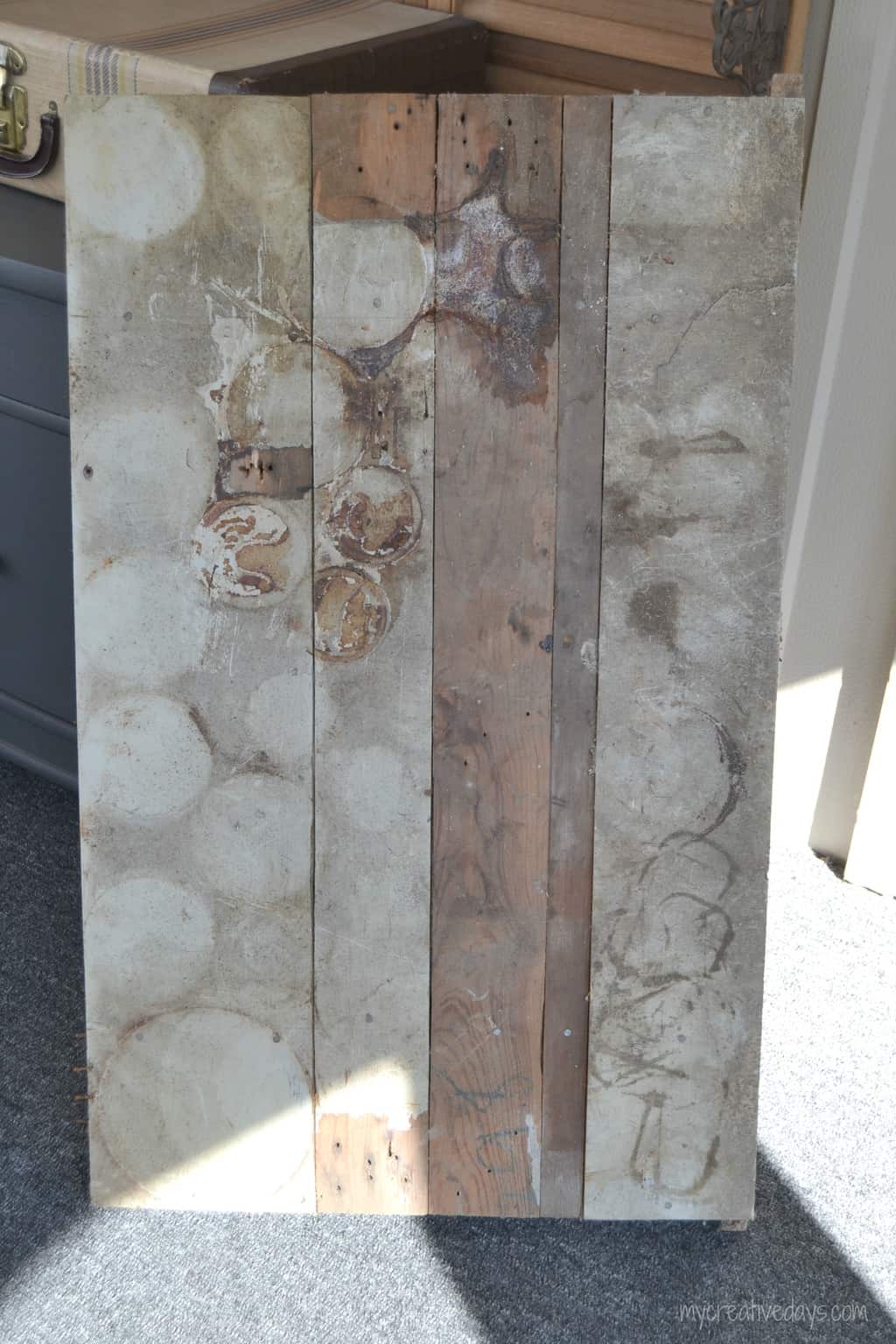 About a month ago, my husband was cleaning up the garage. He was carrying scrap wood pieces to our fire pit. This board was one of those pieces. No way!! I ran outside and told him we had to keep it. It was a great size and the wood had the best patina. He couldn't see it, but after we got this project done he was a believer. 😉
To start the project, I sanded the board. It looks even better now!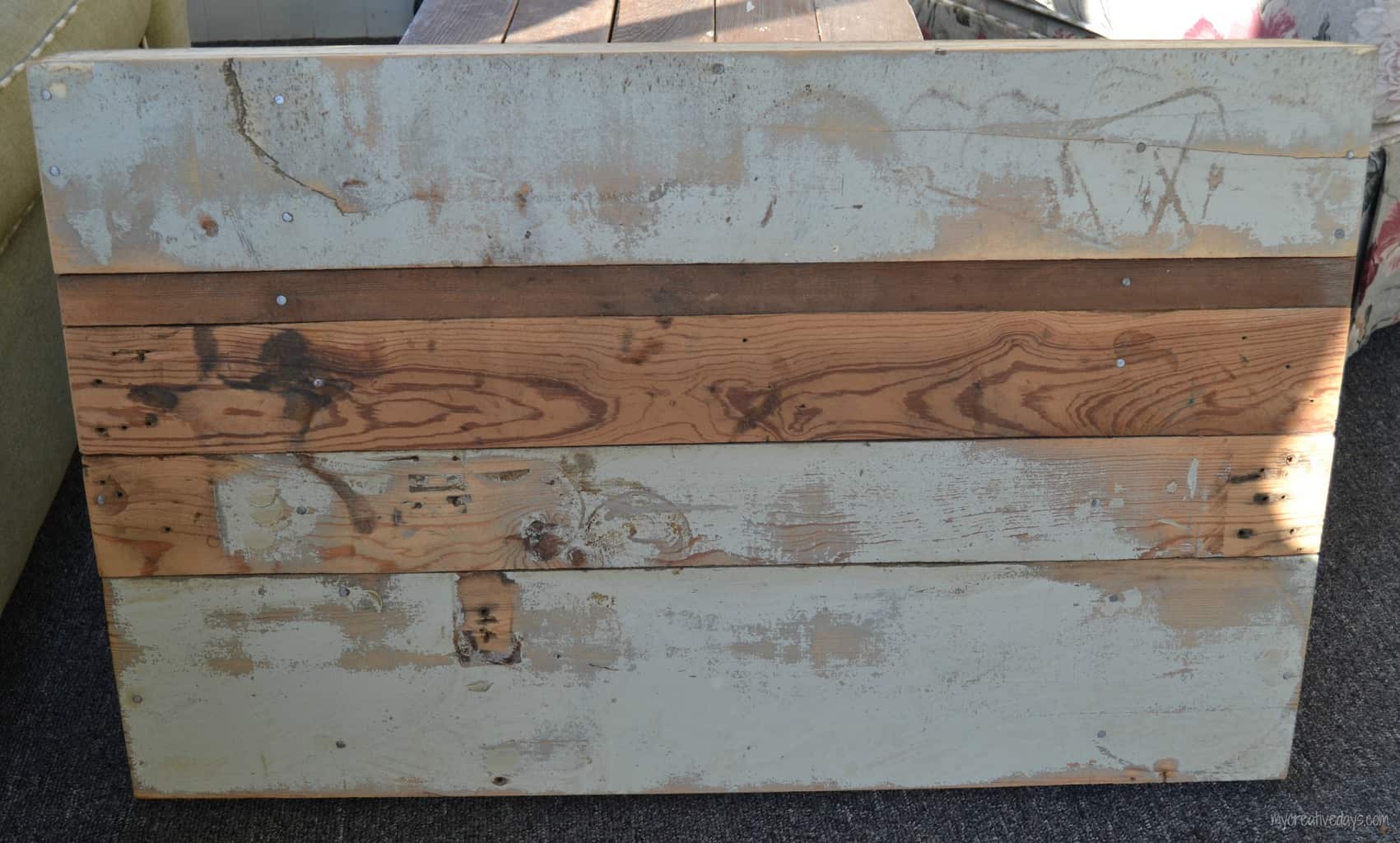 I decided this would make a perfect message center. After I had a vague plan, I ordered my hardware choices from Hickory Hardware.
While I waited for my hardware to arrive, I started working on some other things for the message board.
The first thing I did was paint the entire piece a soft gray color. Then, I sanded it again. I didn't want it to look like a freshly painted board. It started out with a great patina so I wanted the new paint to be chipped and worn in places.
Next, was the "message" part of the board.
I used an old frame for this.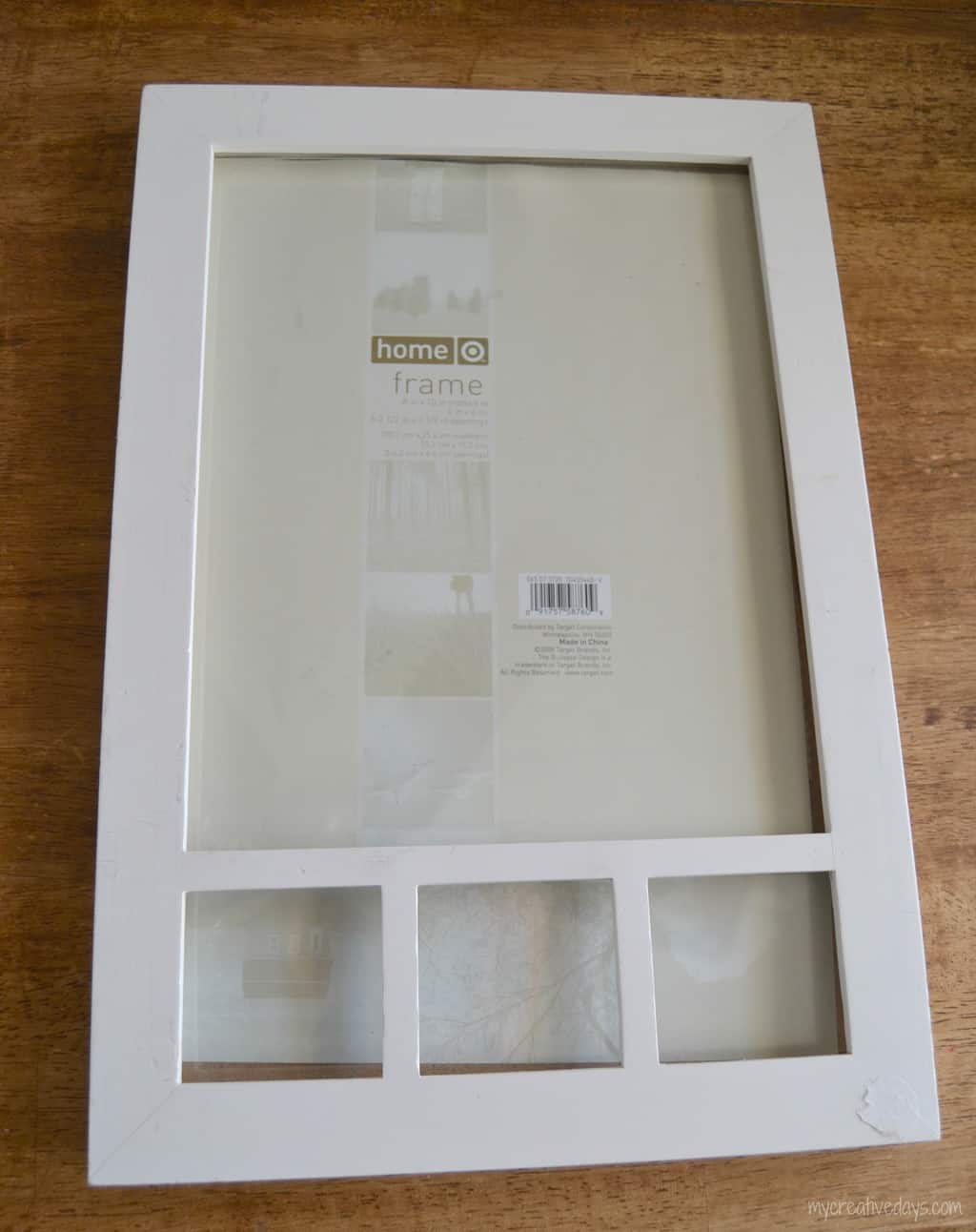 First, I painted the frame black. Then, I roughed it up a little. I removed the glass on the top half of frame and added some cork board. I wrapped the cork with burlap ribbon. Then, I put the glass back in the bottom portion of the frame so it could be used as a dry erase board.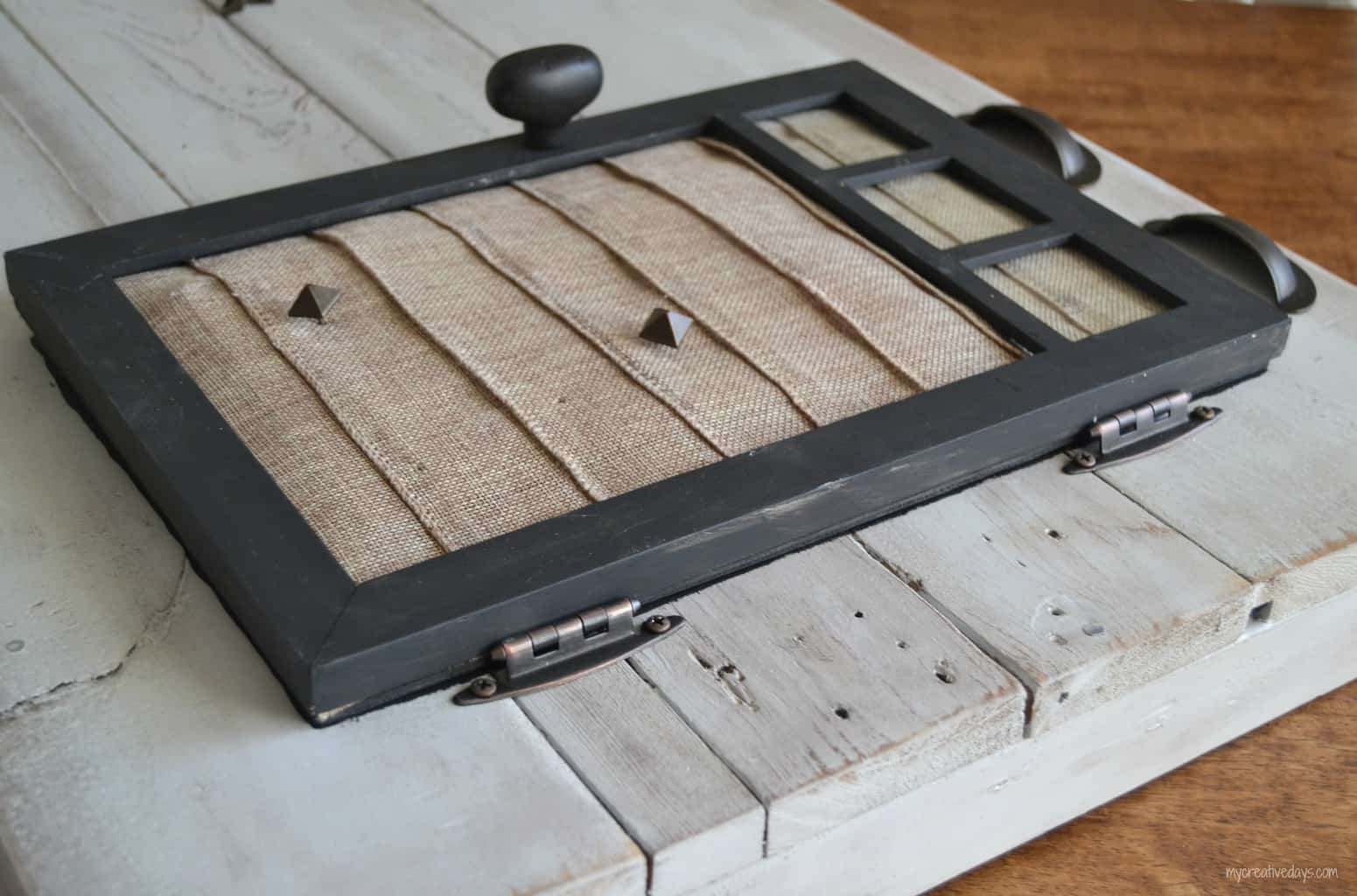 Once the hardware arrived, I attached the frame to the board with the hinges I ordered.
Then, I screwed an amazing knob to the other side of the frame so it can easily open and shut.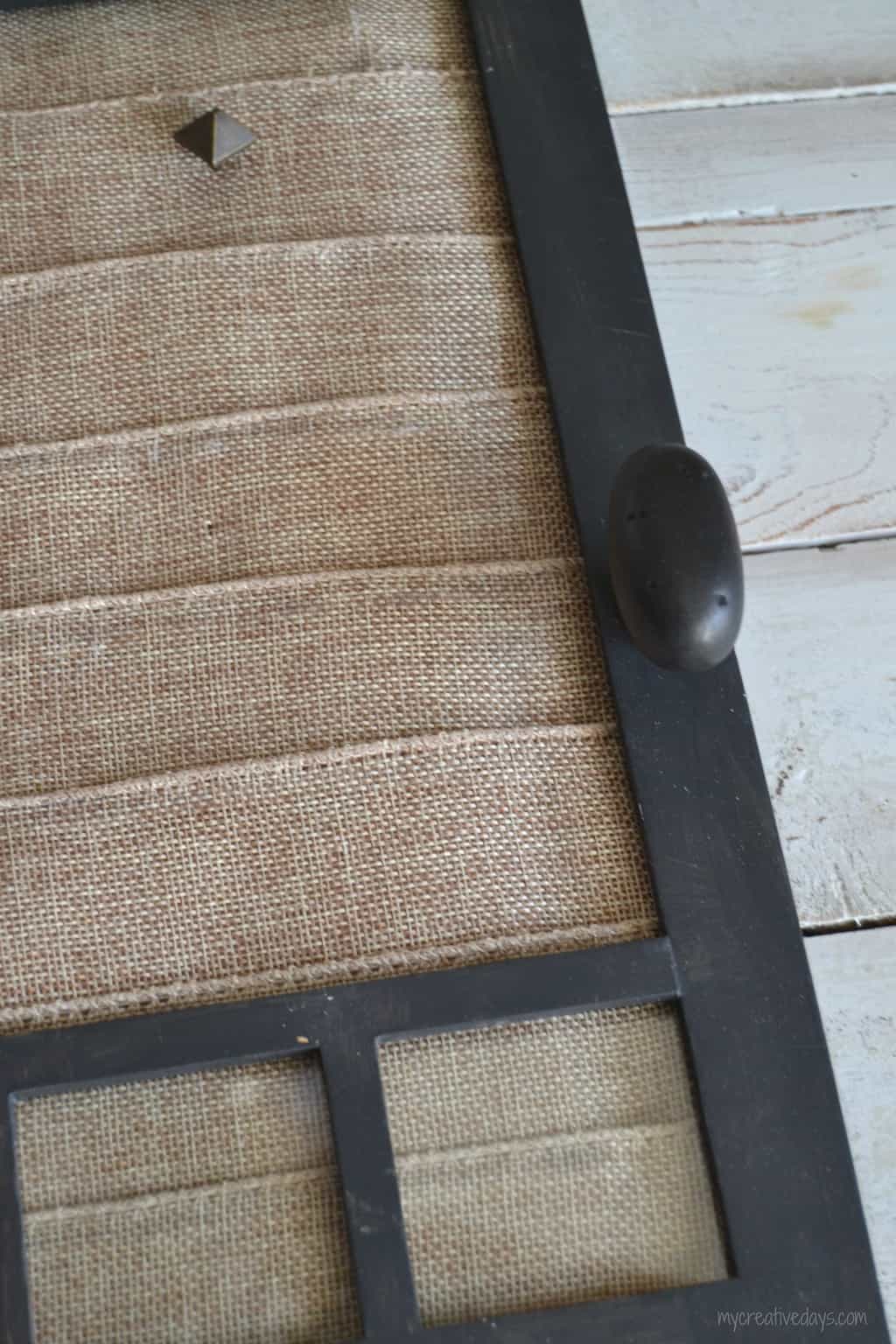 Hickory Hardware has some amazing decorative nails and I thought they would be perfect to use as "push pins" on the burlap cork board. I also use them for another part of the message board that you will see later on in the post.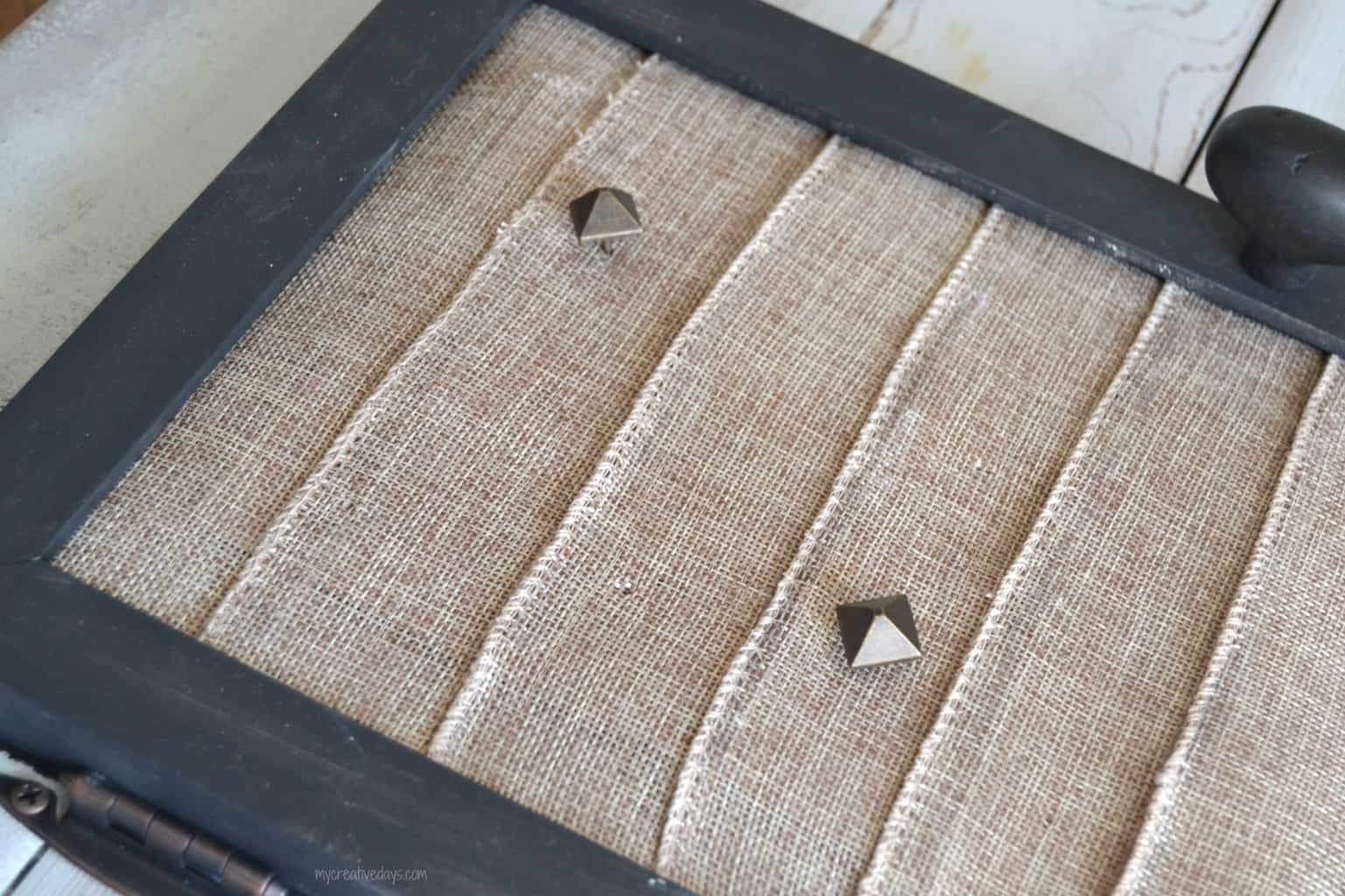 I added a piece of wood to the back of the frame to keep the cork and burlap secure. Then, I painted it with chalkboard paint. I painted the part of the message board behind the frame with chalkboard paint as well so there is enough room to write messages.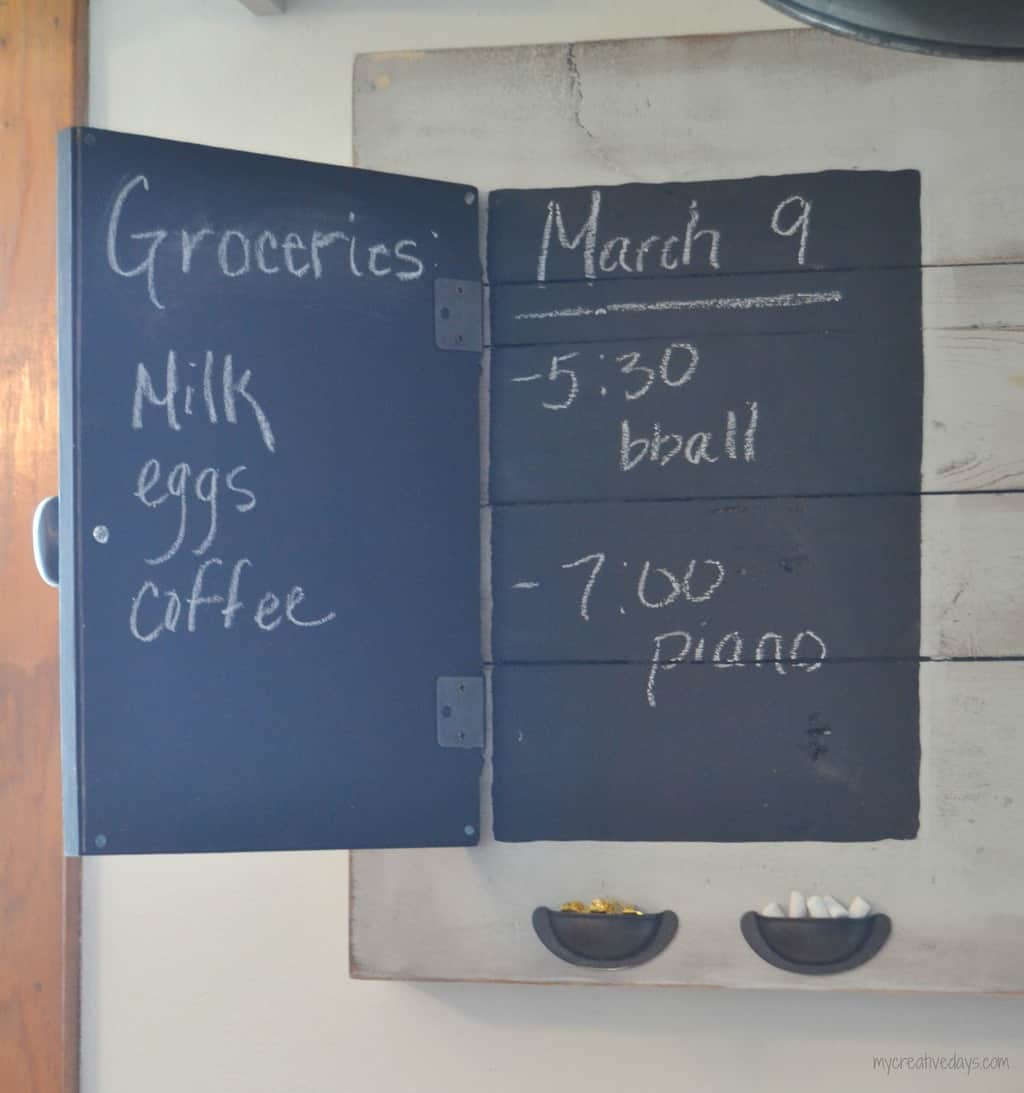 To hold chalk and other push pins for the message center, I added two beautiful drawer pulls upside down under the frame.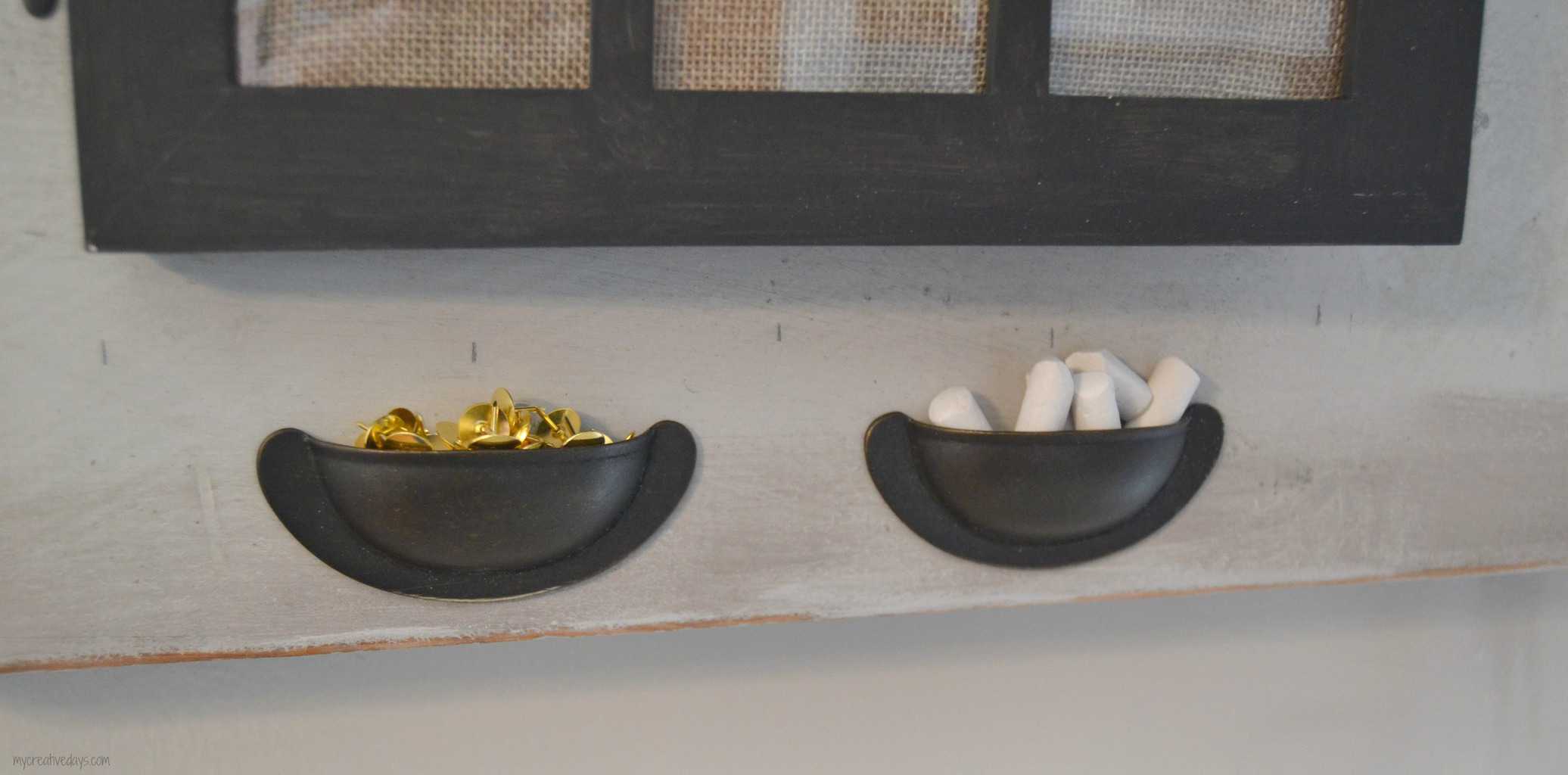 On the other side of the board, I added a clock! I picked up a clock kit and this is where I used the decorative nails again. They serve as the numbers on the clock.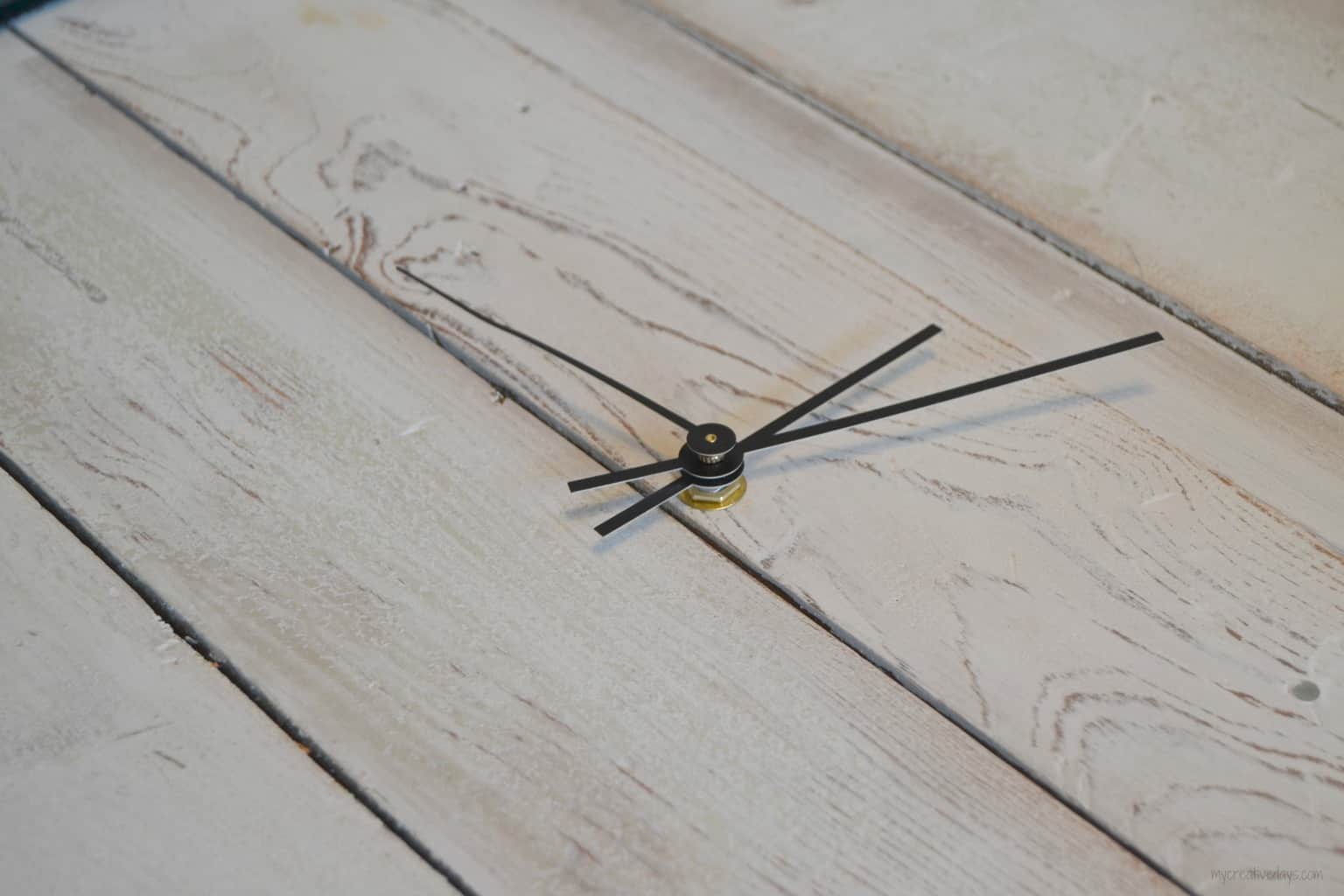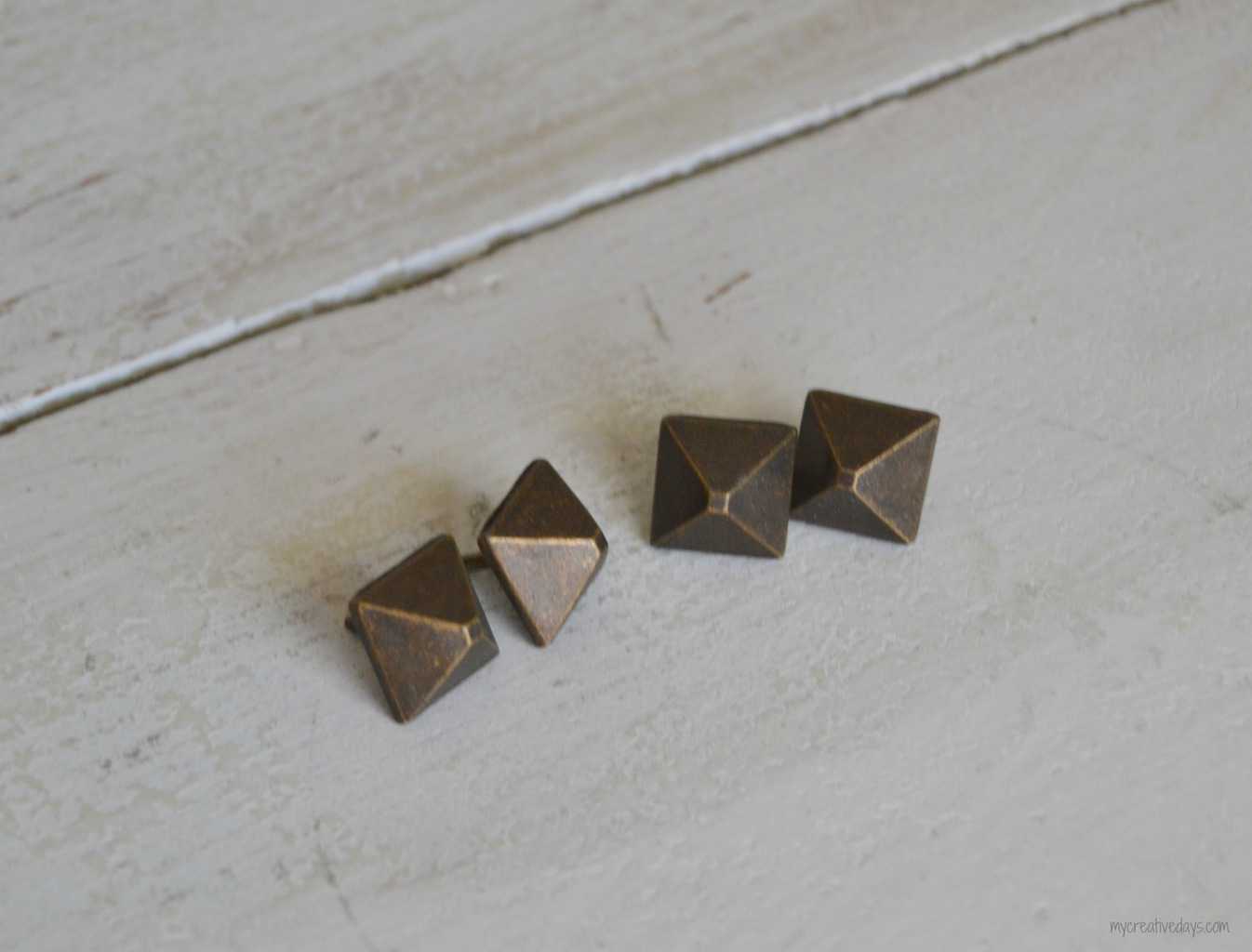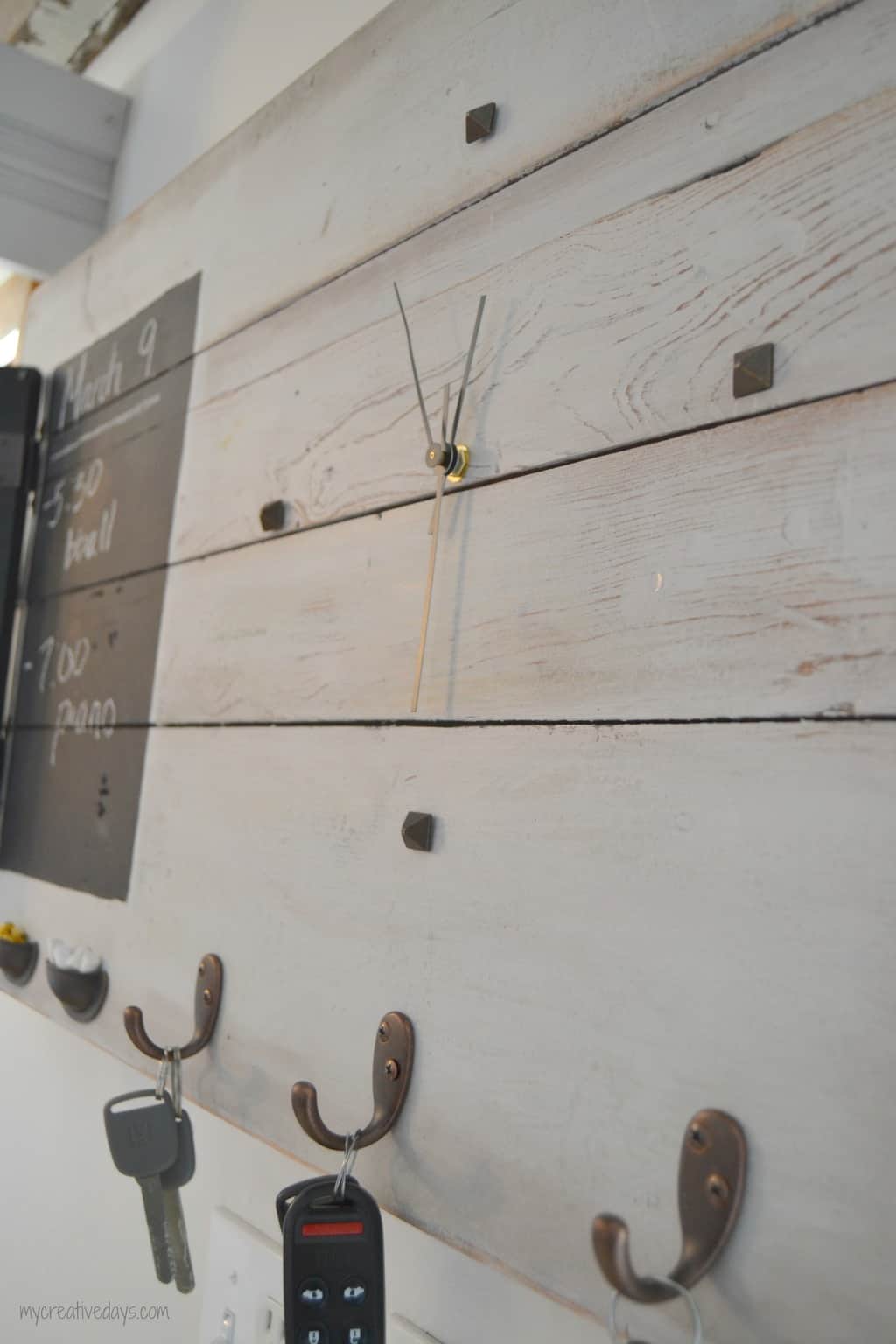 No message center is complete without some hooks to hang keys.
This challenge with Porch.com and Hickory Hardware was so much fun. I love to be challenged and try new projects. This message center came a long way from a piece of old wood destined for the fire pit.
It goes to show that if you think outside of the box, you can come up with so many uses for so many different things.
Bring on the next challenge!!! 🙂
You can check out all the other projects here.