This is such a great repurposed project! I am so excited to share it with you!
While browsing around a yard sale a few weeks ago, I came across a box that had this rocking chair top in it………..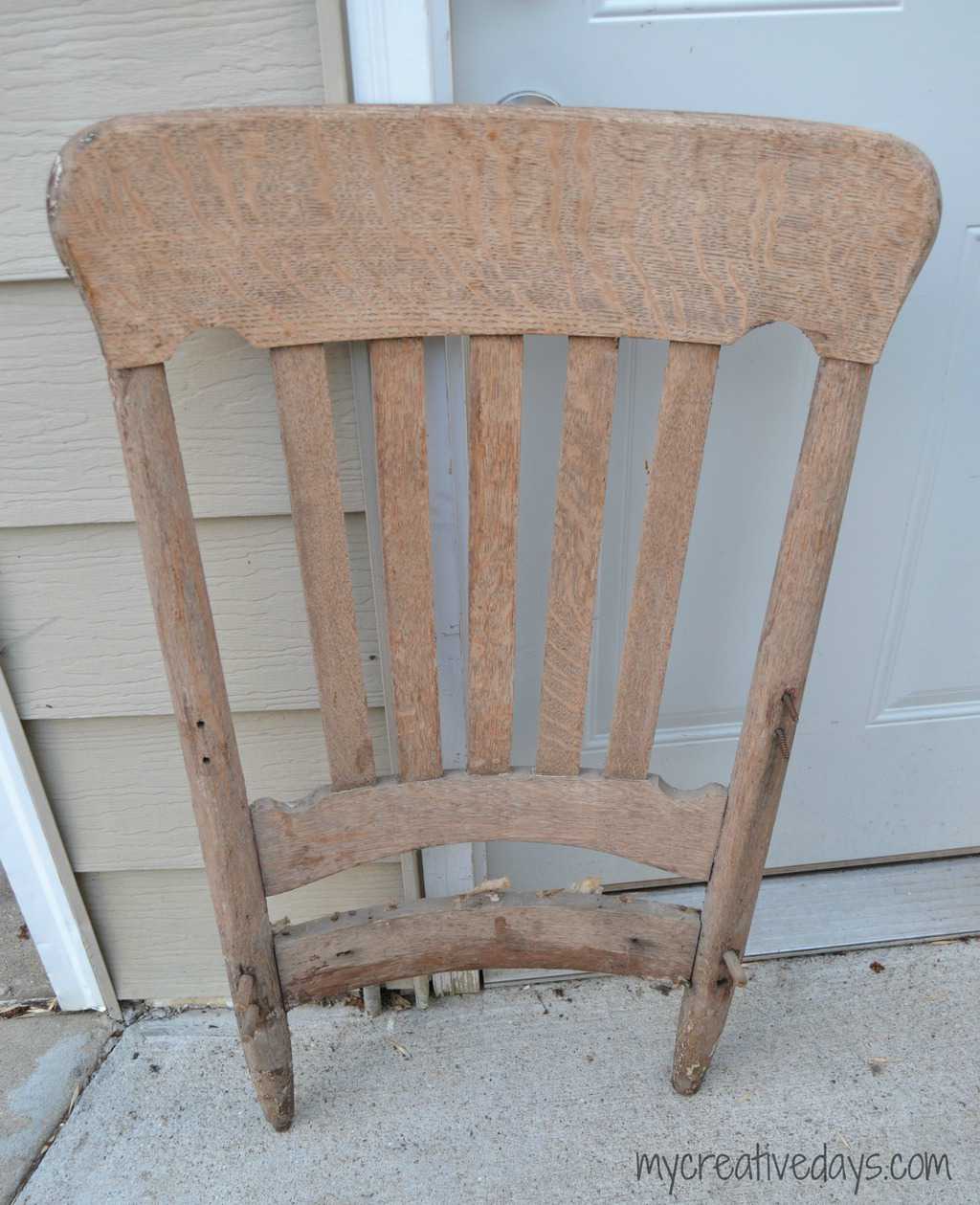 and the rest of the chair…….. in pieces.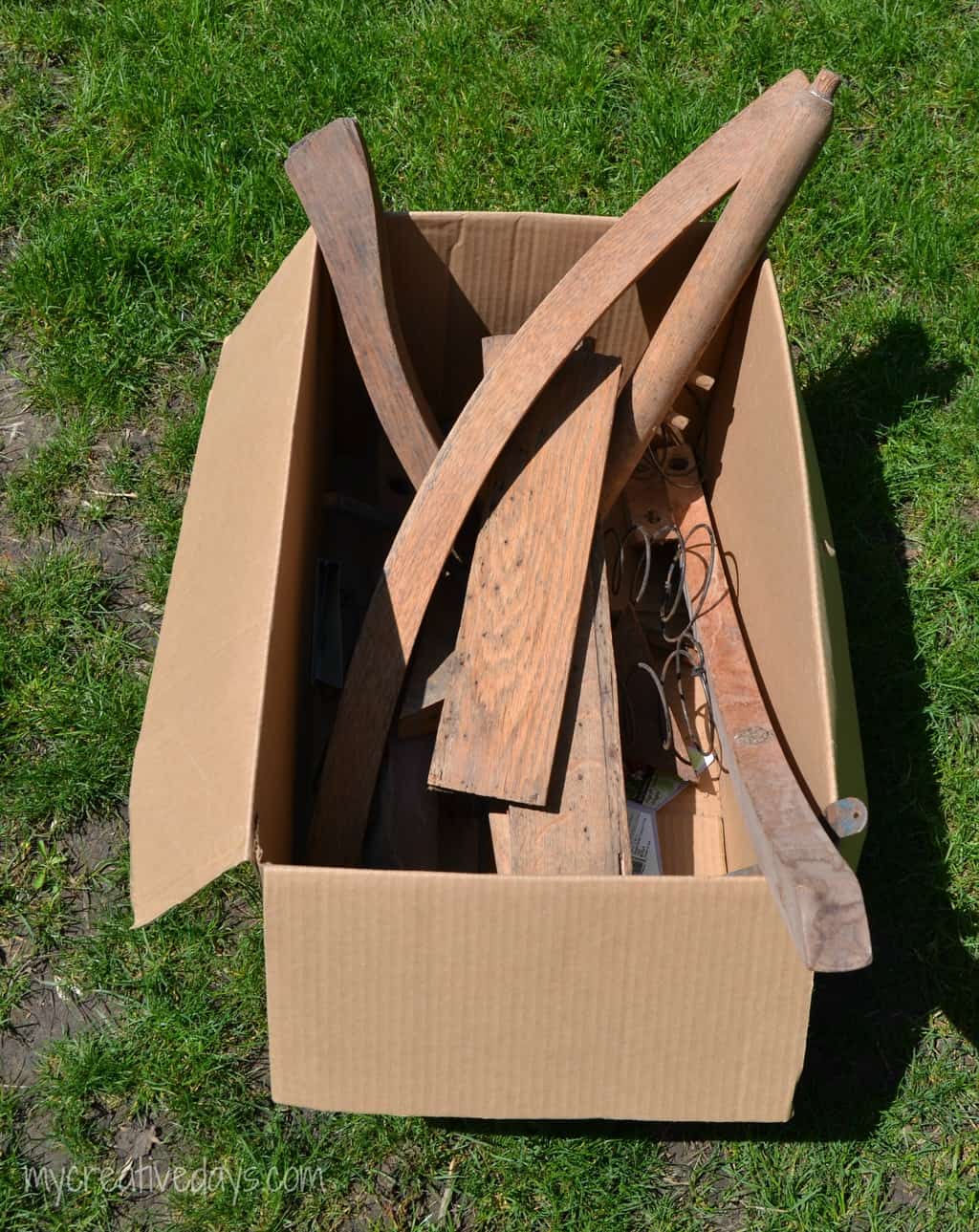 The best part (drum roll, please) ………… it was only $2!
Now, some of you may look at this "box of chair" and think: garbage, but I thought: P-O-T-E-N-T-I-A-L!
Look again.
Do you see the potential?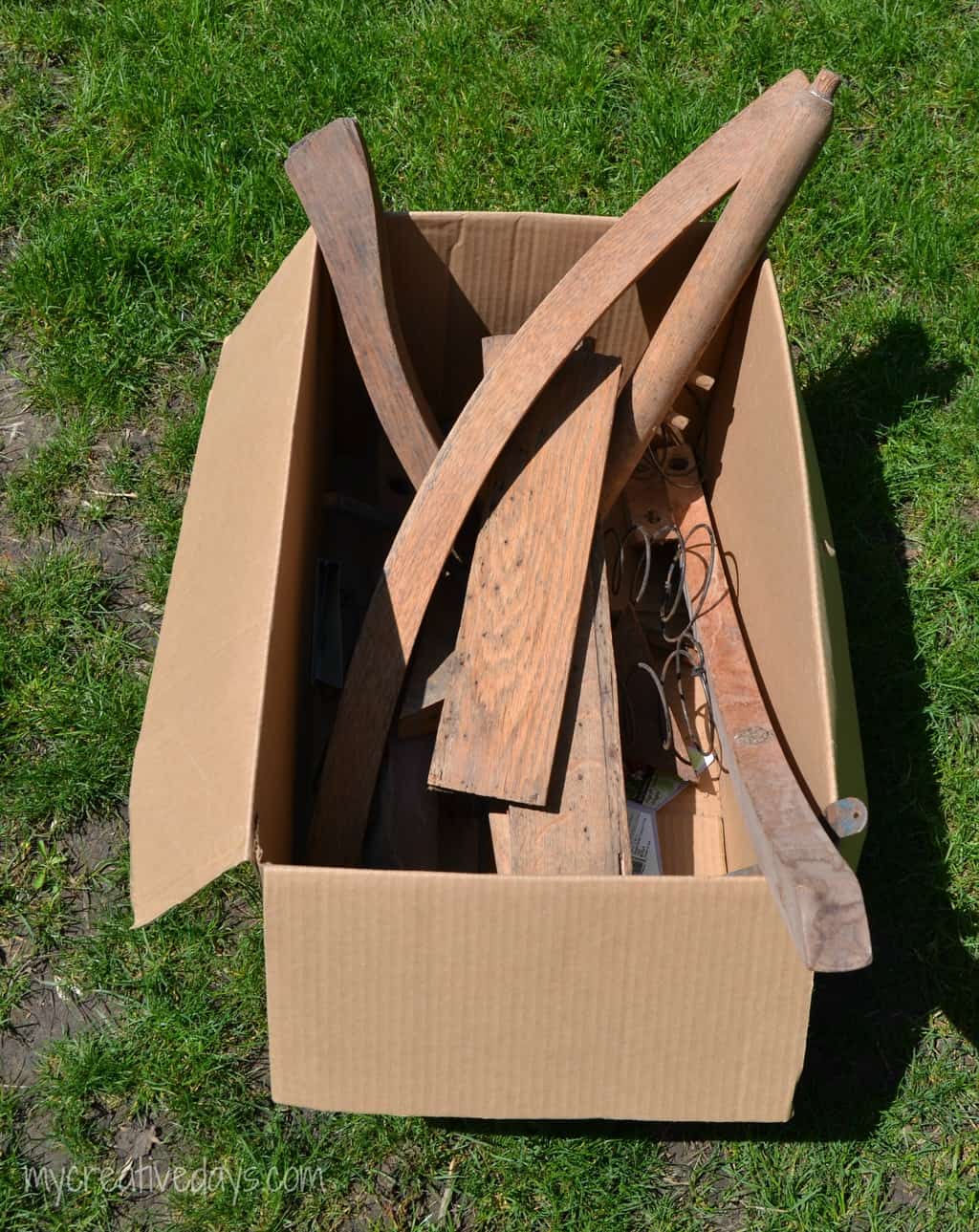 No?
Okay, let me show you.
By no means did I want to put this chair back together, but the old wood and what was in tact had so much potential that I couldn't pass it up. Plus, there are other parts in the box that I want to use for a different project (two projects for the price of one!). 😉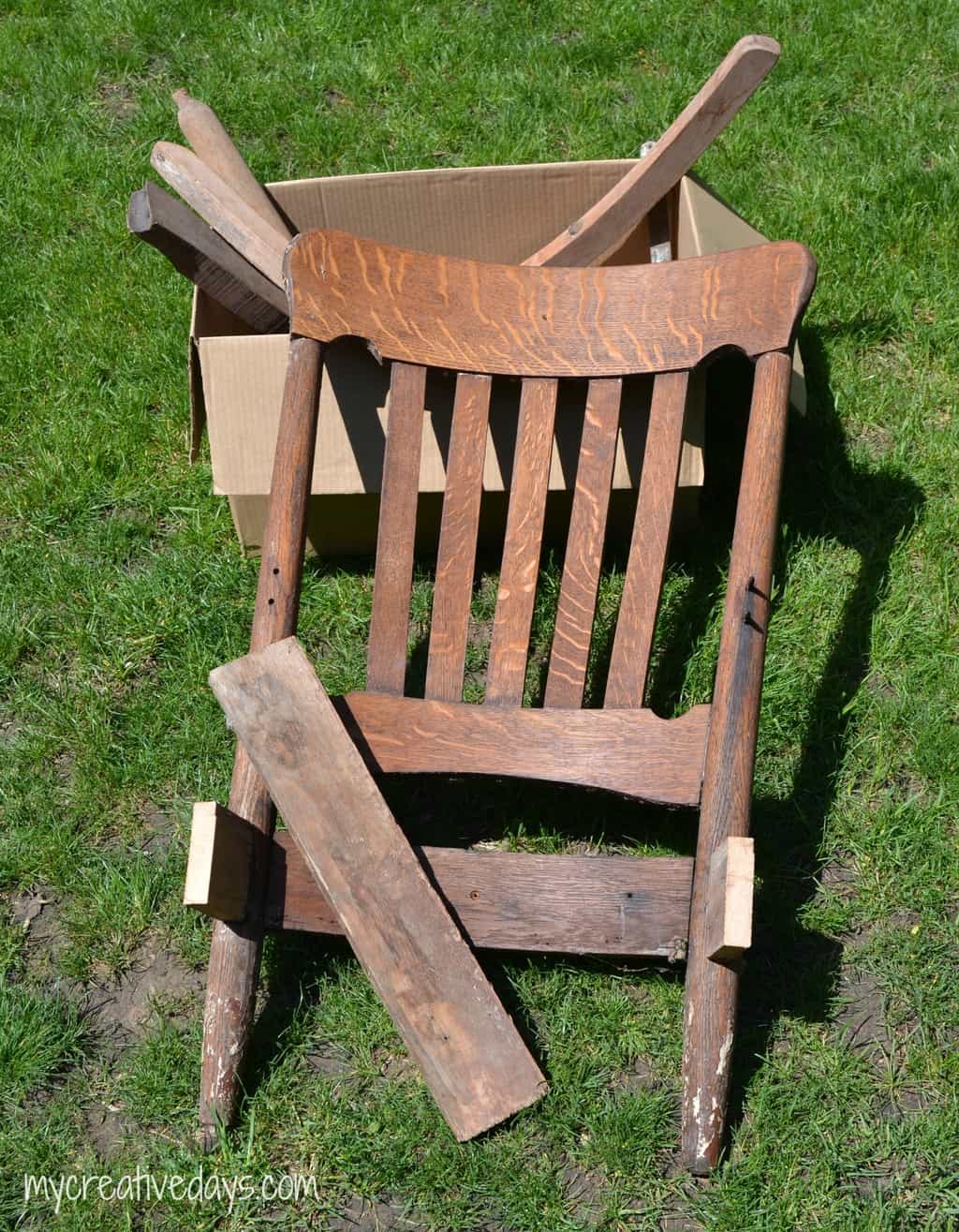 The first thing we did was water seal the pieces we wanted to use. This darkened the wood a little bit.
Then, I talked to Hubby about making a "flower box" on the chair back.
We used the chair pieces in the box to make the flower box. I measured how big I wanted it and Hubby cut the pieces to make it work.
In the bottom of the flower box, I stapled some wire fencing.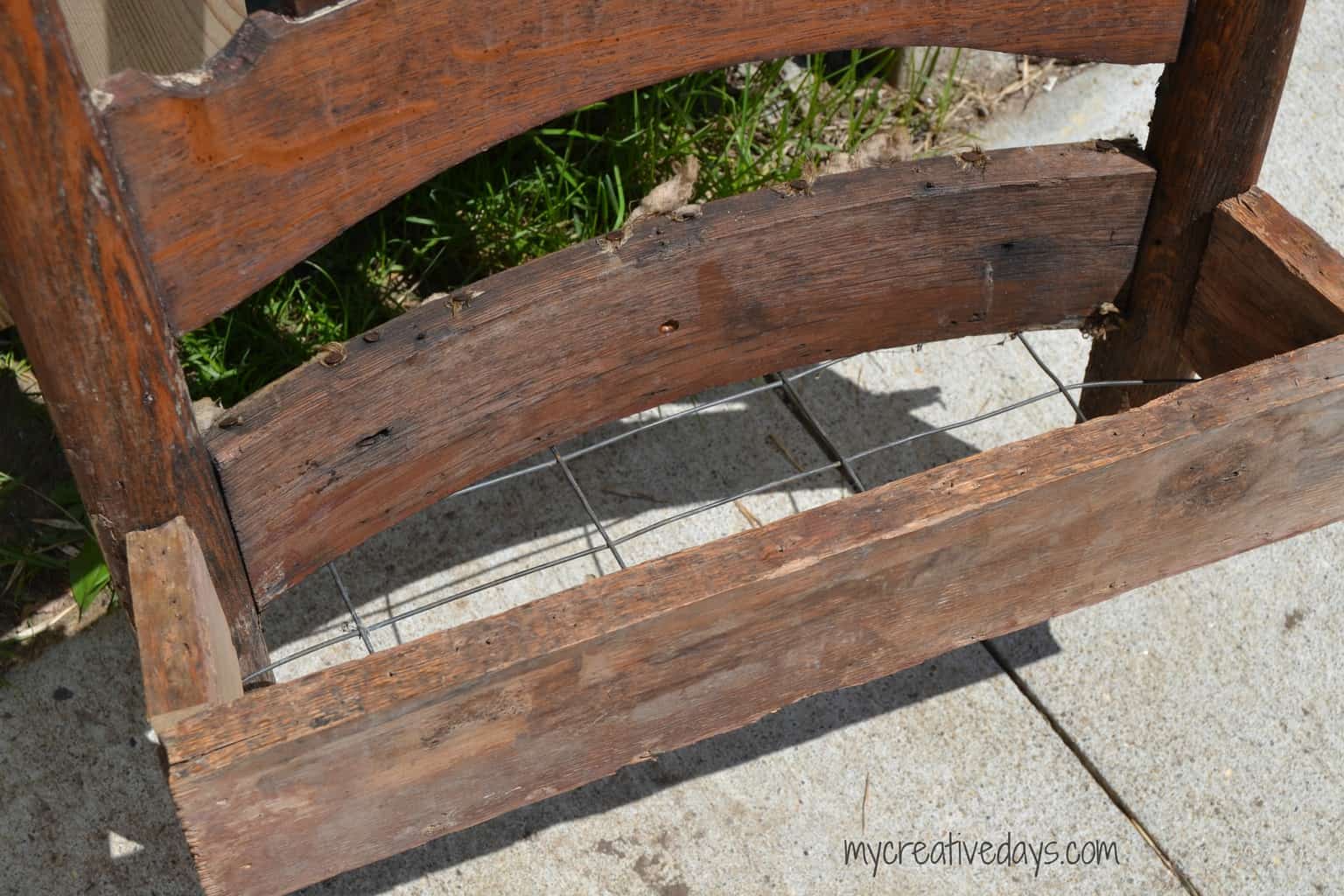 Then, I stapled on some screen. This will hold all the dirt and plants and still allow drainage.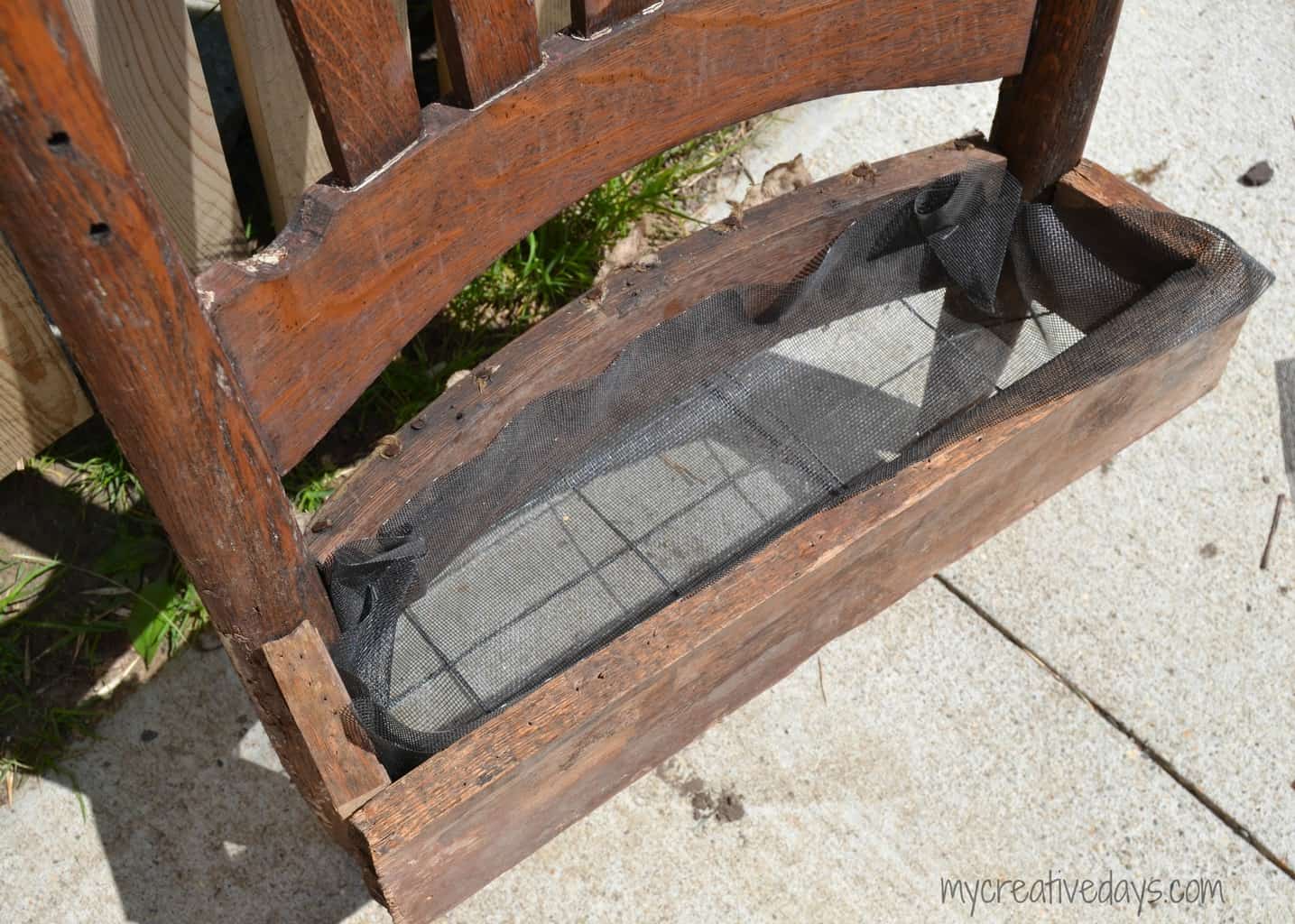 I planted some Geraniums in the flower box.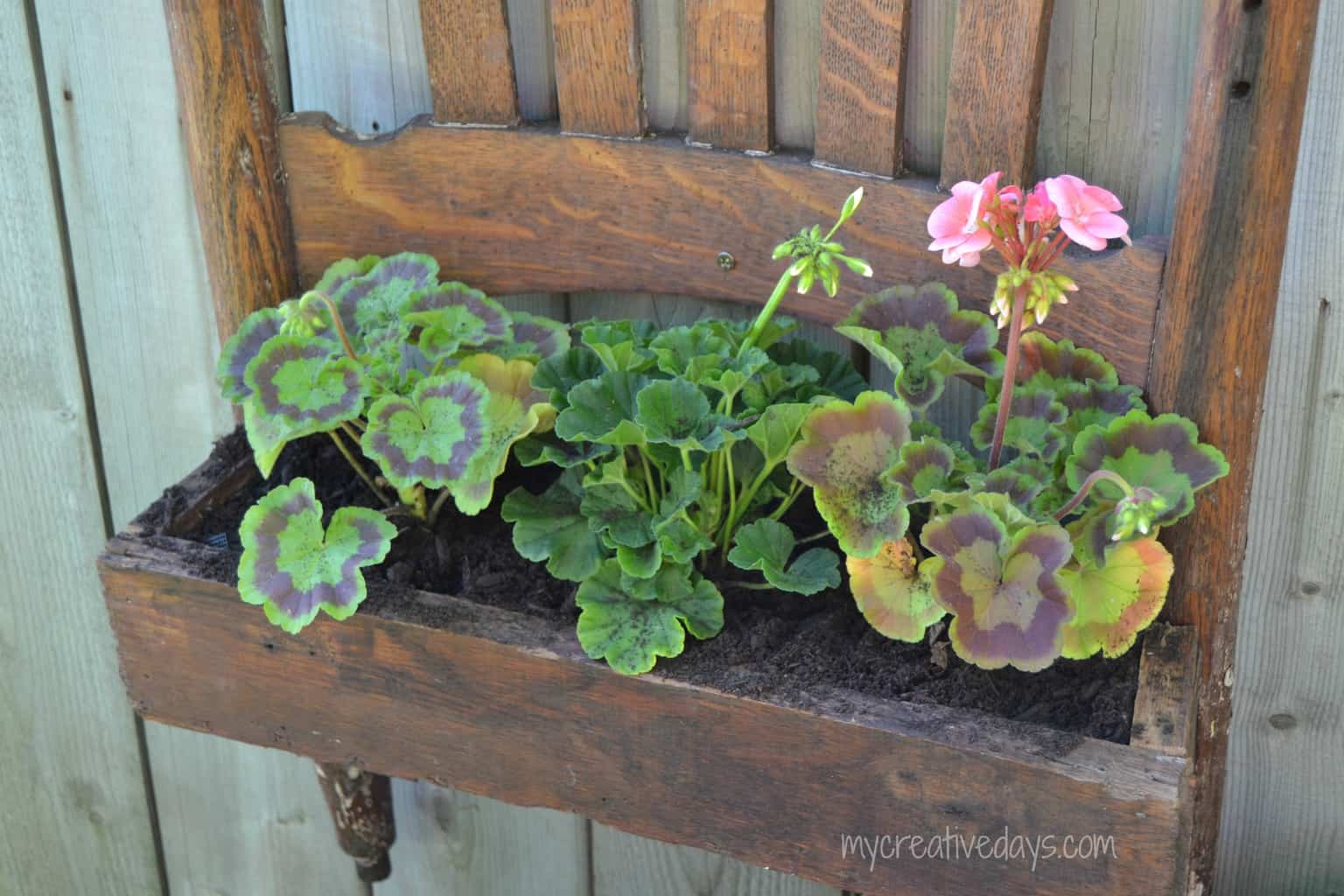 We hung our newly upcycled flower box on our wood fence in the back yard.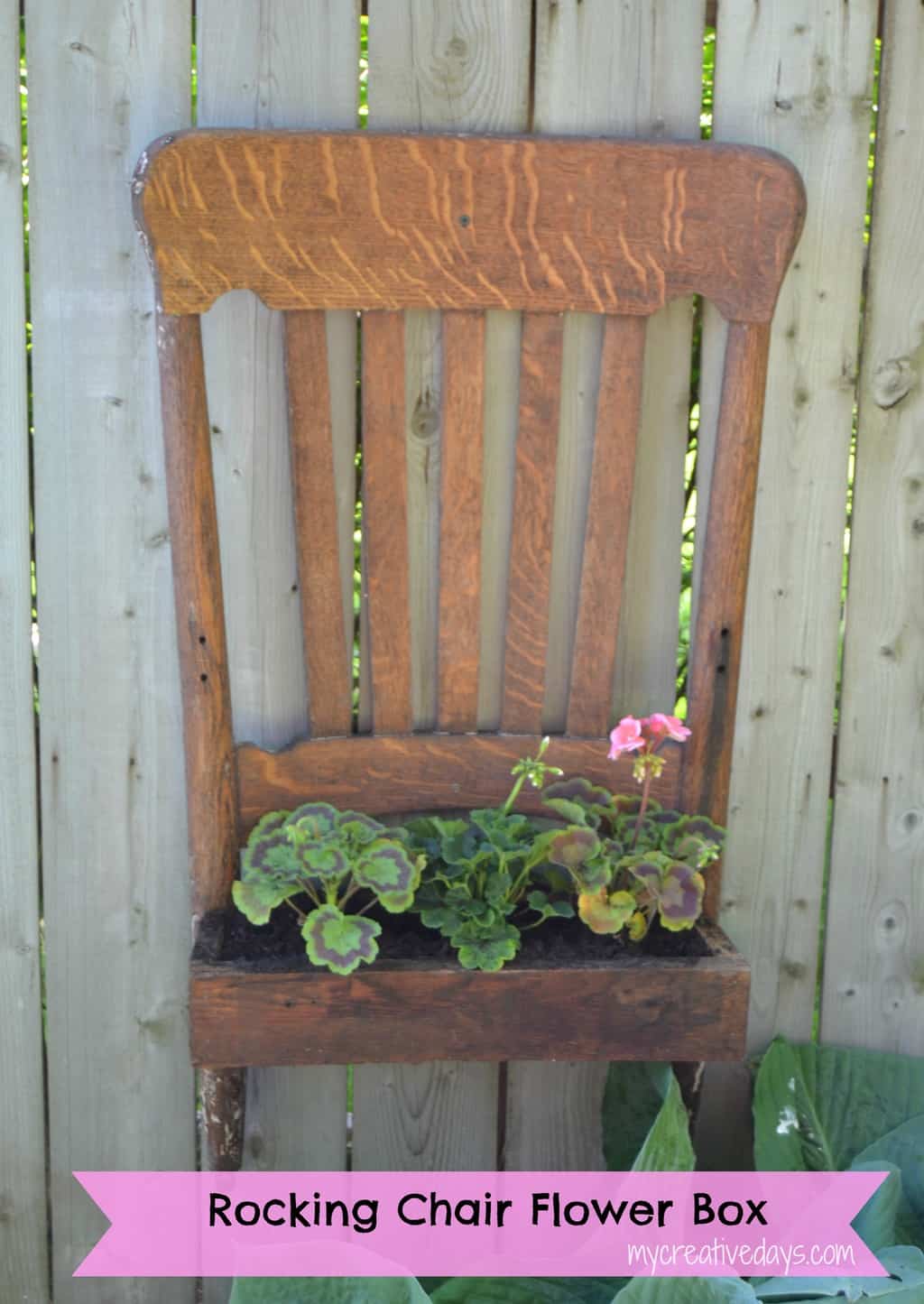 This rocking chair flower box is such a fun addition to our back yard! I am telling you….. there is so much "potential" for things that aren't being used anymore.