This post is sponsored by Wayfair. All opinions and tablescape ideas are my own. 

When Wayfair asked our Homemakers group to redo a craft​ we had done in the past, I instantly thought of an Easter tablescape I put together. It wasn't the tablescape that went wrong, it was the place card settings I was trying to create for all of my guests. Even though they did not come out the way I planned for the tablescape, we were able to turn them into Easter gifts for family and friends. The kids loved them and were super excited to hand them out.
Phew.
I knew I wanted to reclaim the Easter tablescape for this post, but I was at a loss about what I would do to make it better and not so much work.
I have been asked a gazillion times where I find inspiration and I always say "everywhere" because it is true. I was lost with this Easter tablescape and decided to let is rest for a couple of days. Then, while I made a quick stop to my local thrift store, I found a bag of these little guys and was inspired instantly.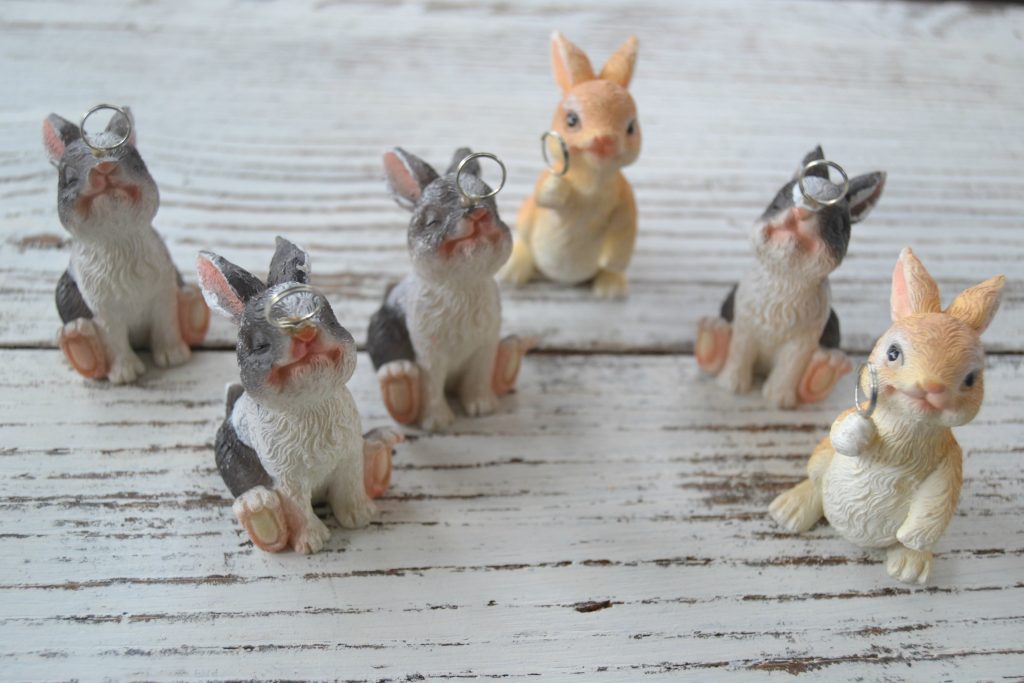 Now, I am not a "figurine" person at all and I wasn't a fan of the way these bunnies looked when I found them, but I had an easy plan to make them over and they were the inspiration behind my entire Easter Tablescape.
All it took was some white paint to make these bunnies fit my style better. I took the "figurine" look out of them and made them more relevant with just paint. I am a sucker for what a can of spray paint (or any paint for that matter) can do. Just by changing the color of something, you get an entirely new piece.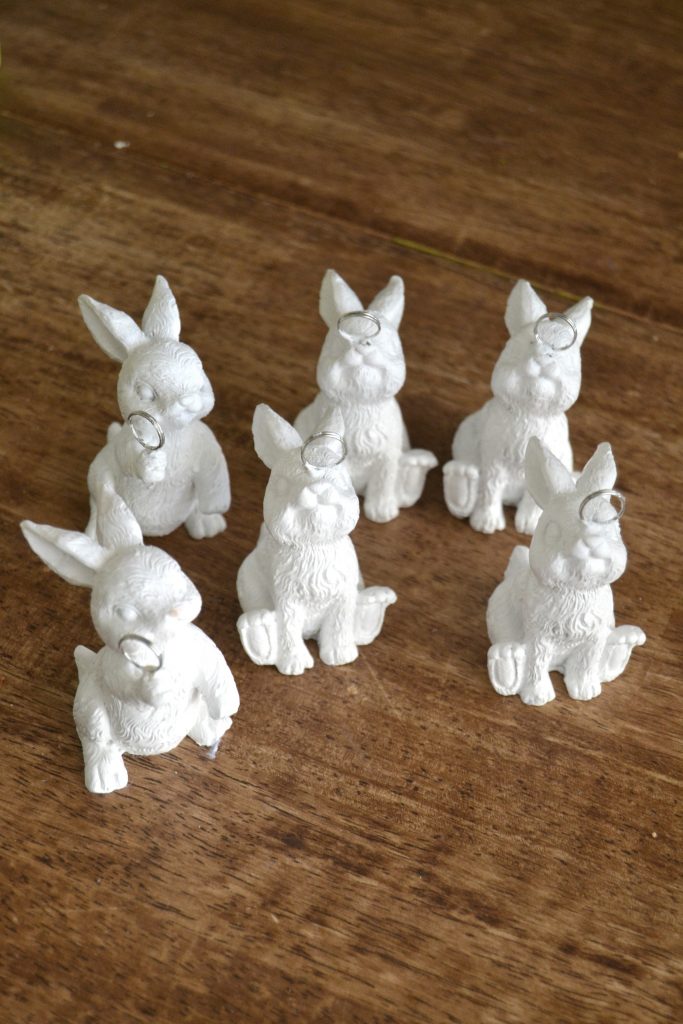 Once I had the bunnies painted, I grabbed a bunch of things I had on hand to use for the table.
Then, it struck me.
I was thinking way too hard about this.
I needed to calm down a bit and go with a "less is more" approach. That is what I like better anyway.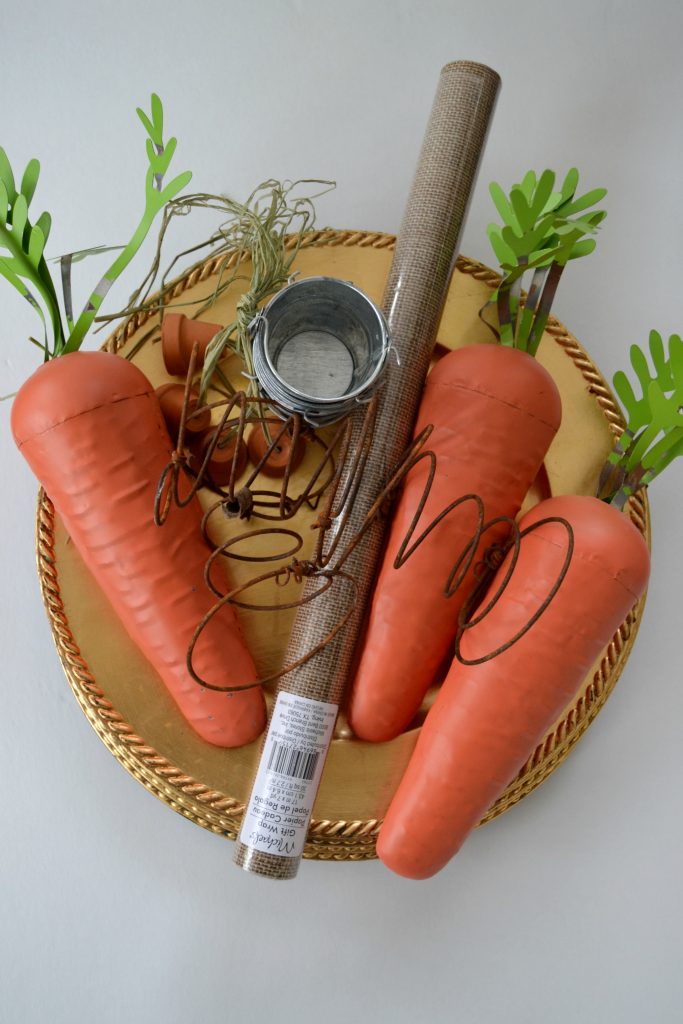 So, I started with giving the gold, yard sale chargers a face lift.
I painted them with "Lily Pond" from Fusion Mineral Paint.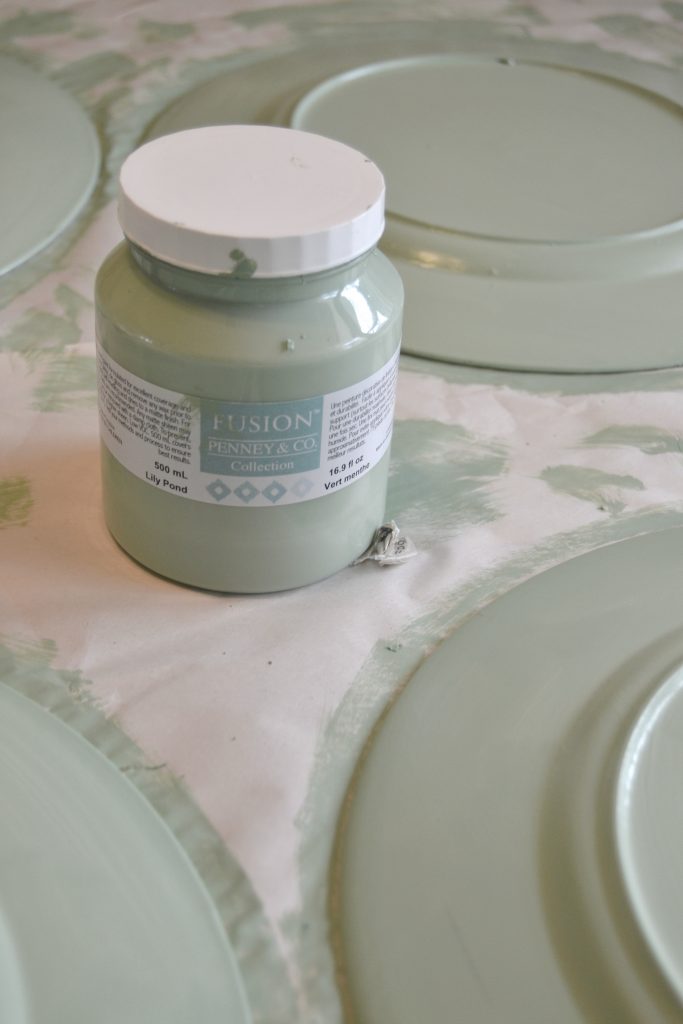 When they dried, I used brown paint to give them an "aged" look.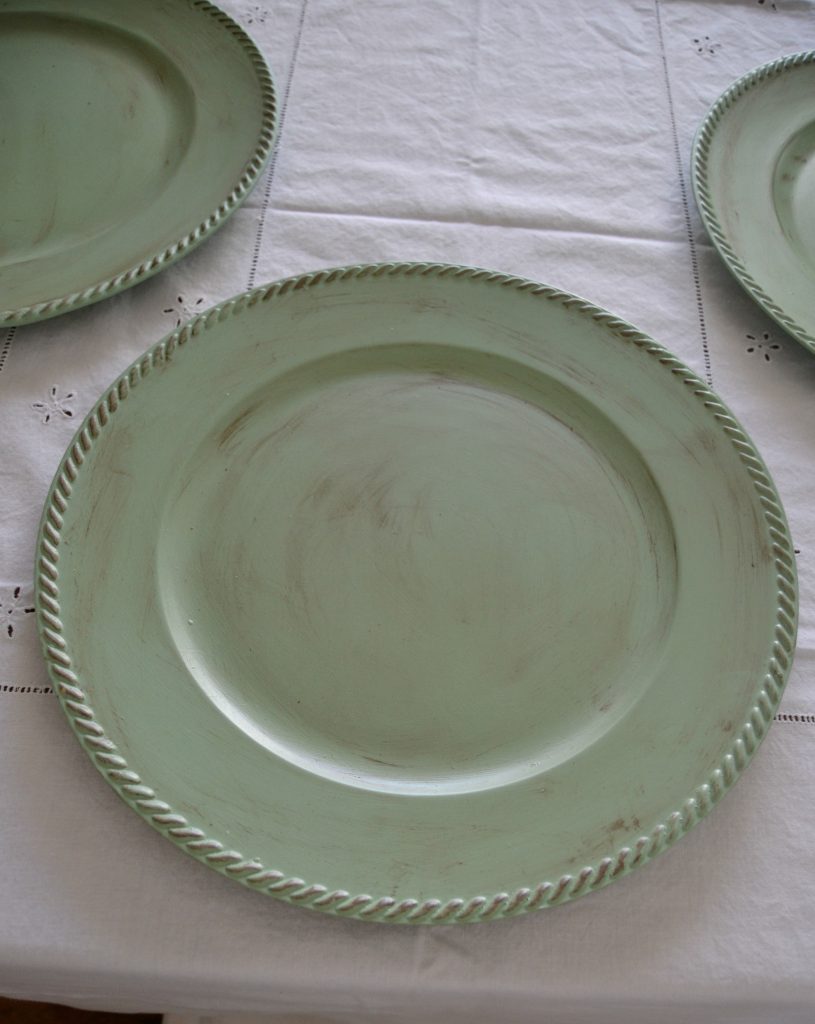 Now, I was ready to build the tablescape (which is always so much fun to do).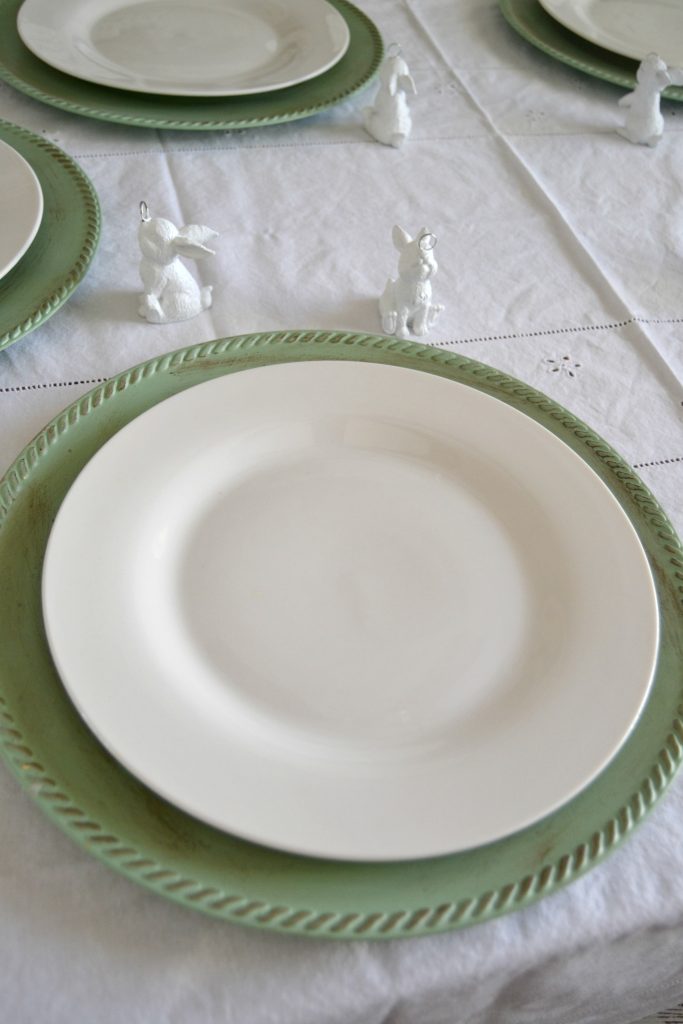 I used white plates on top of the green chargers and each guest got a welcoming bunny and a bird's nest.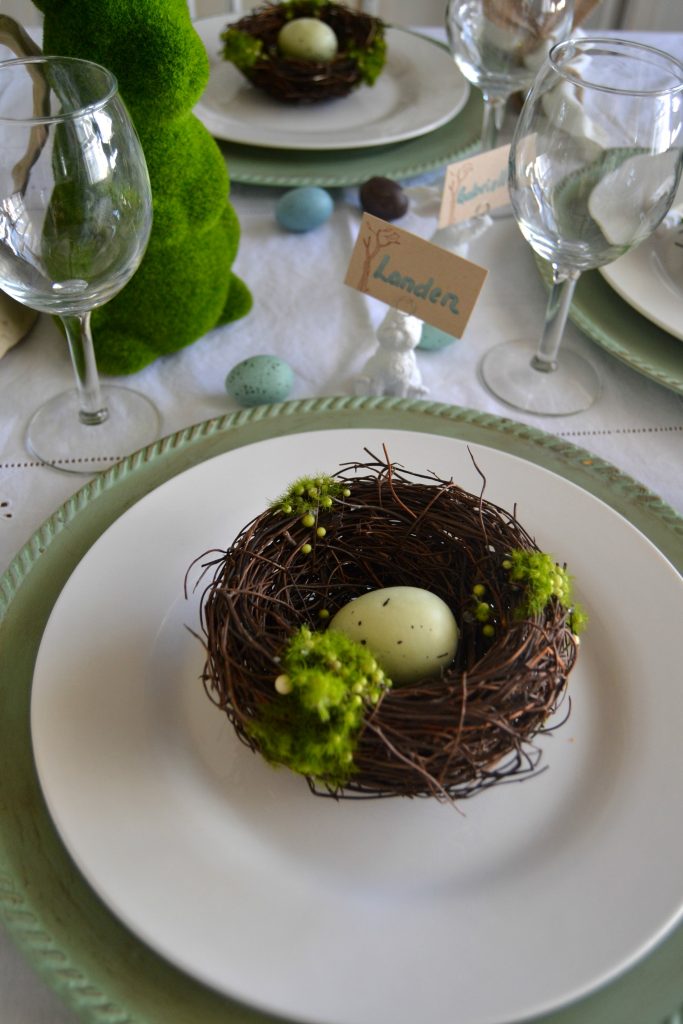 The white bunnies were the perfect starting point for this tablescape. The place card holders I tried to make last time had many steps and weren't this easy at all. Less is always more and more steps doesn't mean a better outcome. In fact, I usually find it is the total opposite.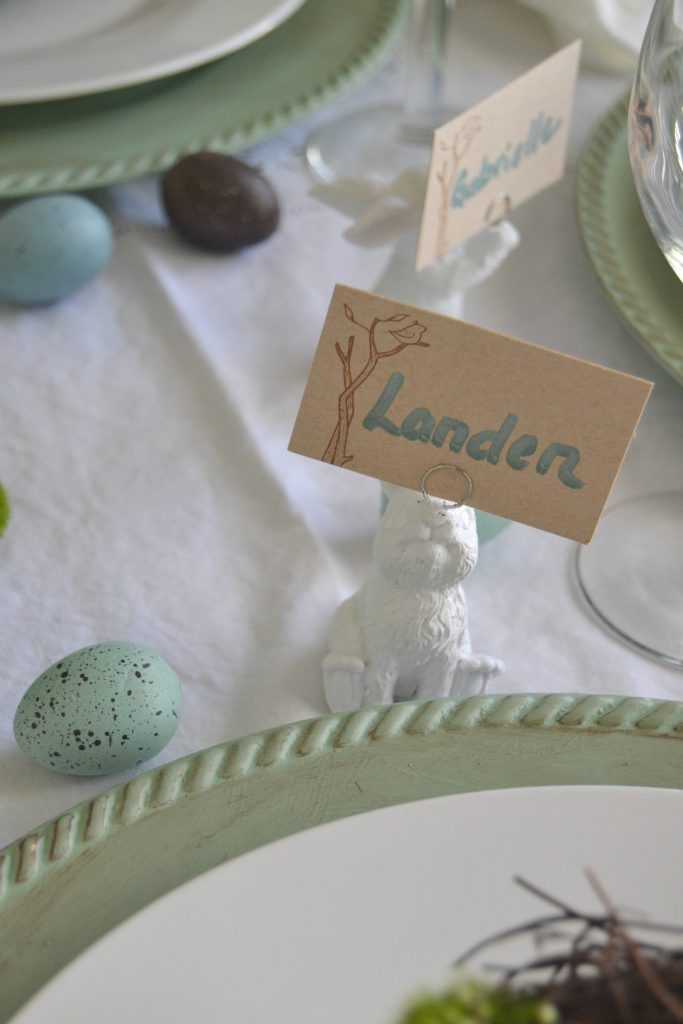 To keep with the spring and bunny theme, I added more things to the table that I already had.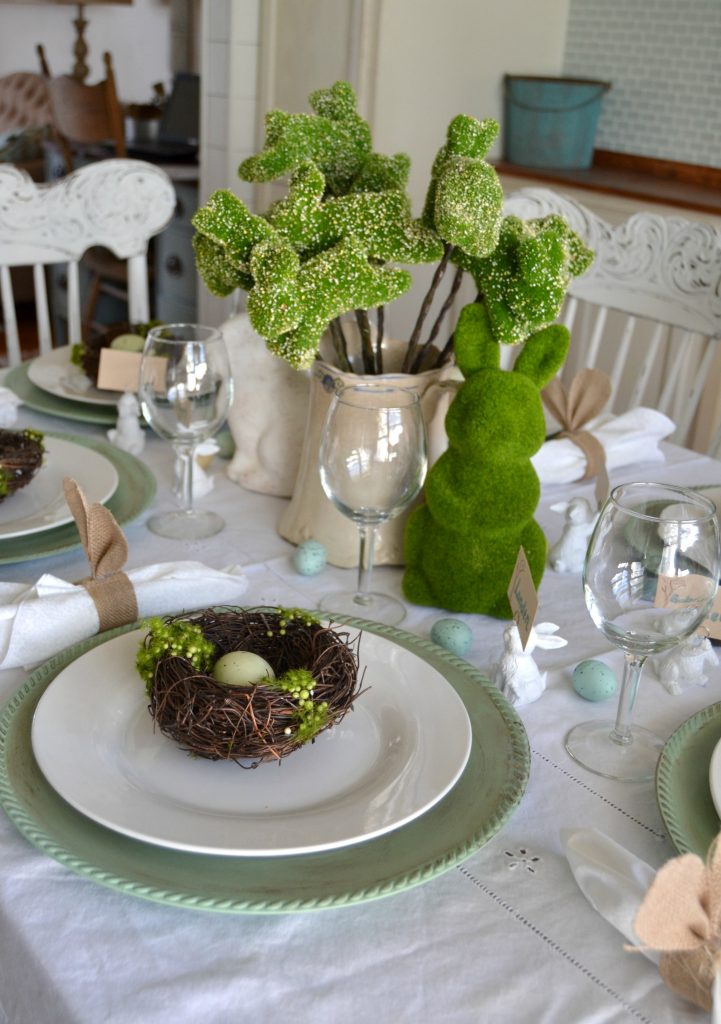 I could not be more happy with how it turned out.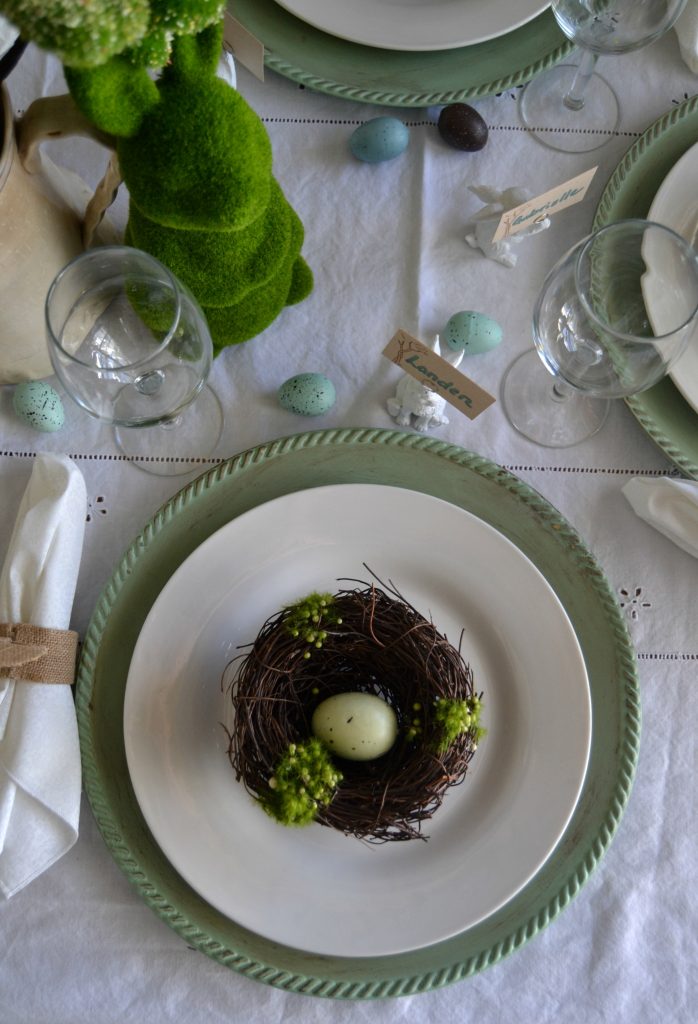 If you notice, I didn't add any silverware to the table. Sometimes, I host parties and dinners with more of a "buffet" style with everything set up on the peninsula in the kitchen or the buffet cabinet behind the dining table. It makes it easier for me and my guests when everything is all in one place and they can get what they want when they want it. That is how Easter is going to go this year.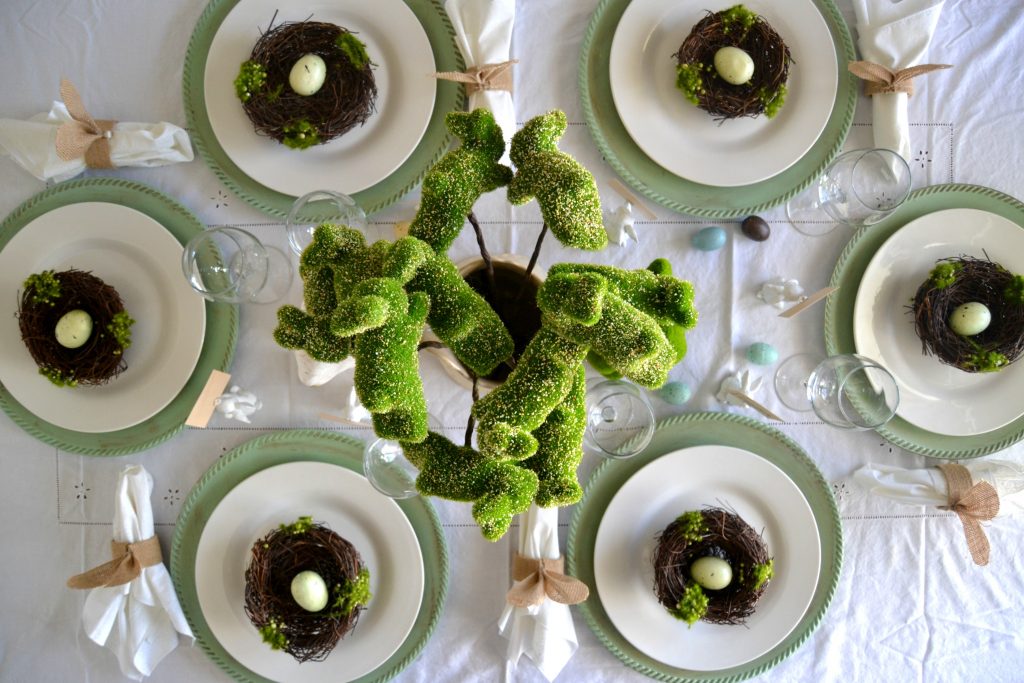 Who knew a quick thrift store stop and some bunny figurines later that a beautiful tablescape would be born?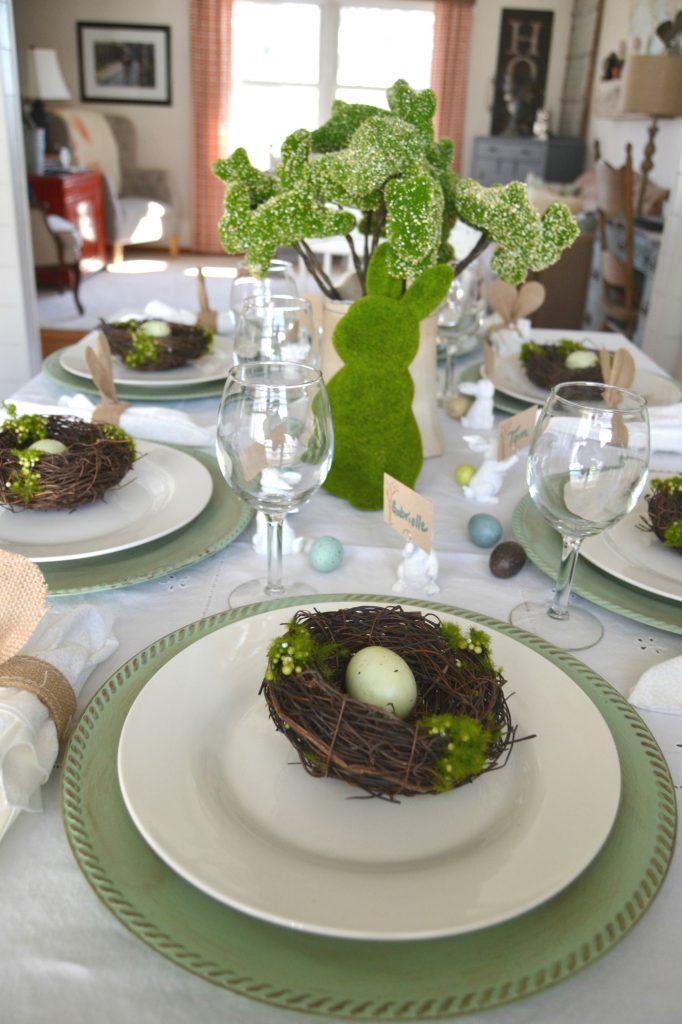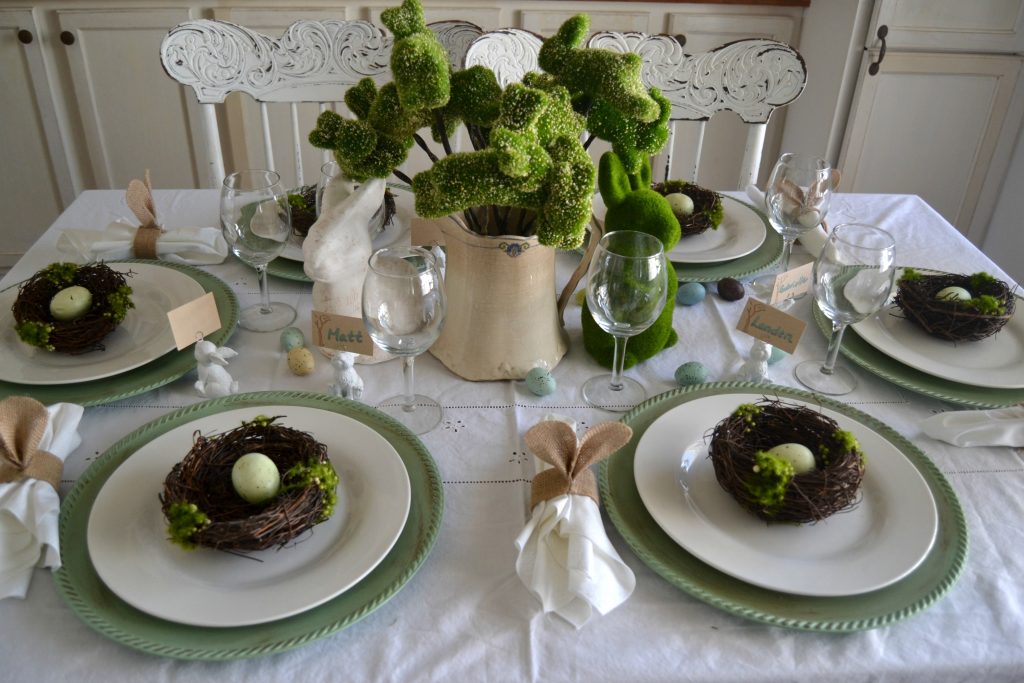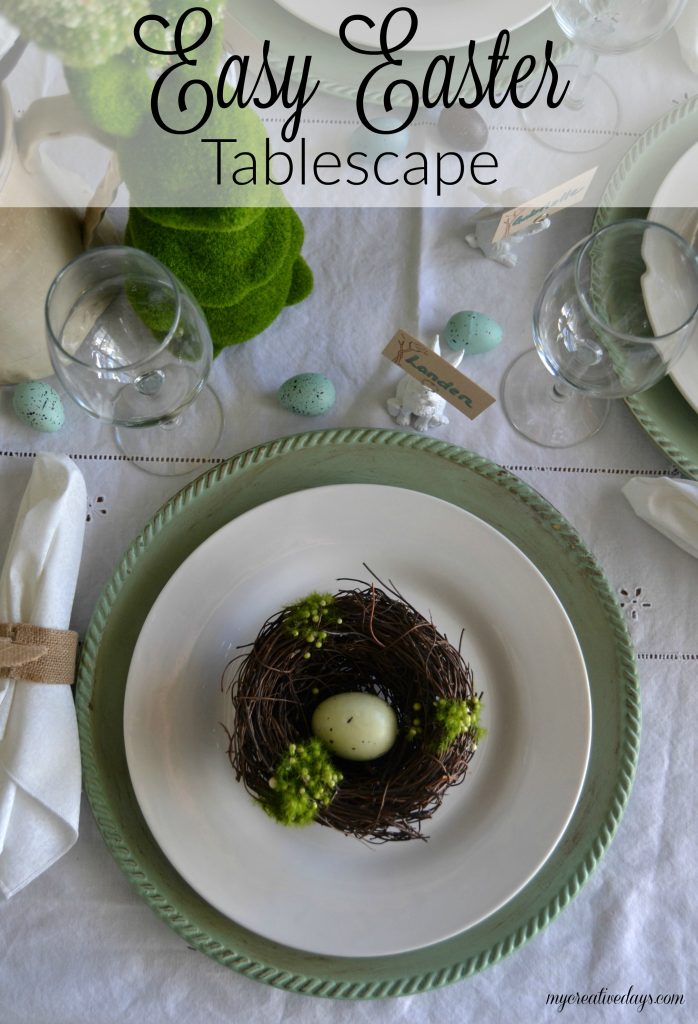 Like I always preach on this blog: use what you have, think outside of the box and use a little elbow grease to get the space, home and (in this case) tablescape of your dreams. I have to remind myself all the time to stop over-thinking things and go with what I know and love. This tablescape was a perfect example of that. Once I had the inspiration, it was easy sailing from there.
If you liked this Easy Easter Tablescape, you will also like my Easy Tea Beverage Bar.