I have joined up with more than 30 AMAZING bloggers to tackle the challenge of creating a patriotic project or recipe without using the traditional red, white and blue color scheme! How fun is that?! Starting two weeks ago and running through July 4th, more than 30 projects will be shared on some of the most awesome blogs around. I can't wait to see all of the inspirational projects and hope YOU will find some inspiration as well.
When I heard that we needed to come up with something "patriotic" without the use of red, white or blue, I was excited. A creative challenge? Bring it on! This was the first time I have been a part of a challenge like this and I had so much fun putting it together!
When I started thinking about this project, the first thing that came to my mind was stars and stripes. Stars and stripes are as much "patriotic" as red, white and blue so I ran with the idea.
I started thinking of our Fourth of July traditions and I kept coming back to how much the kids love Fourth of July. A Stars and Stripes Tea Party would be perfect for kids to celebrate the holiday.
My kids were ecstatic about the idea and wanted to be a part of it all! Love that!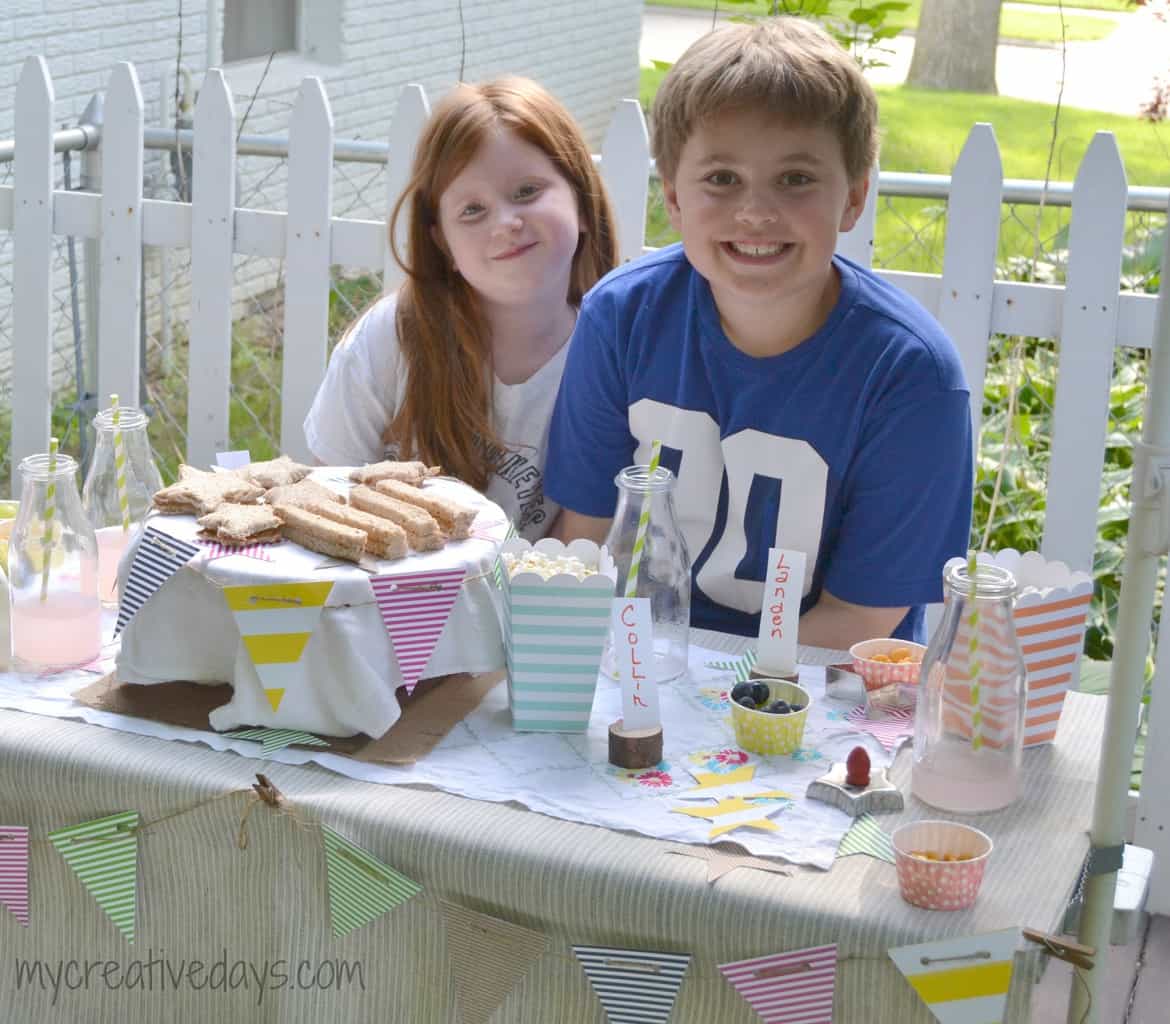 While planning for this Stars and Stripes Tea Party, we came up with our own challenge: we could only use things we had on hand for the decorations. Now, our creativity was put to the test – double time. What could we find around the house to make this party fabulous?
In the end, we completed both challenges and came up with a really cute tea party.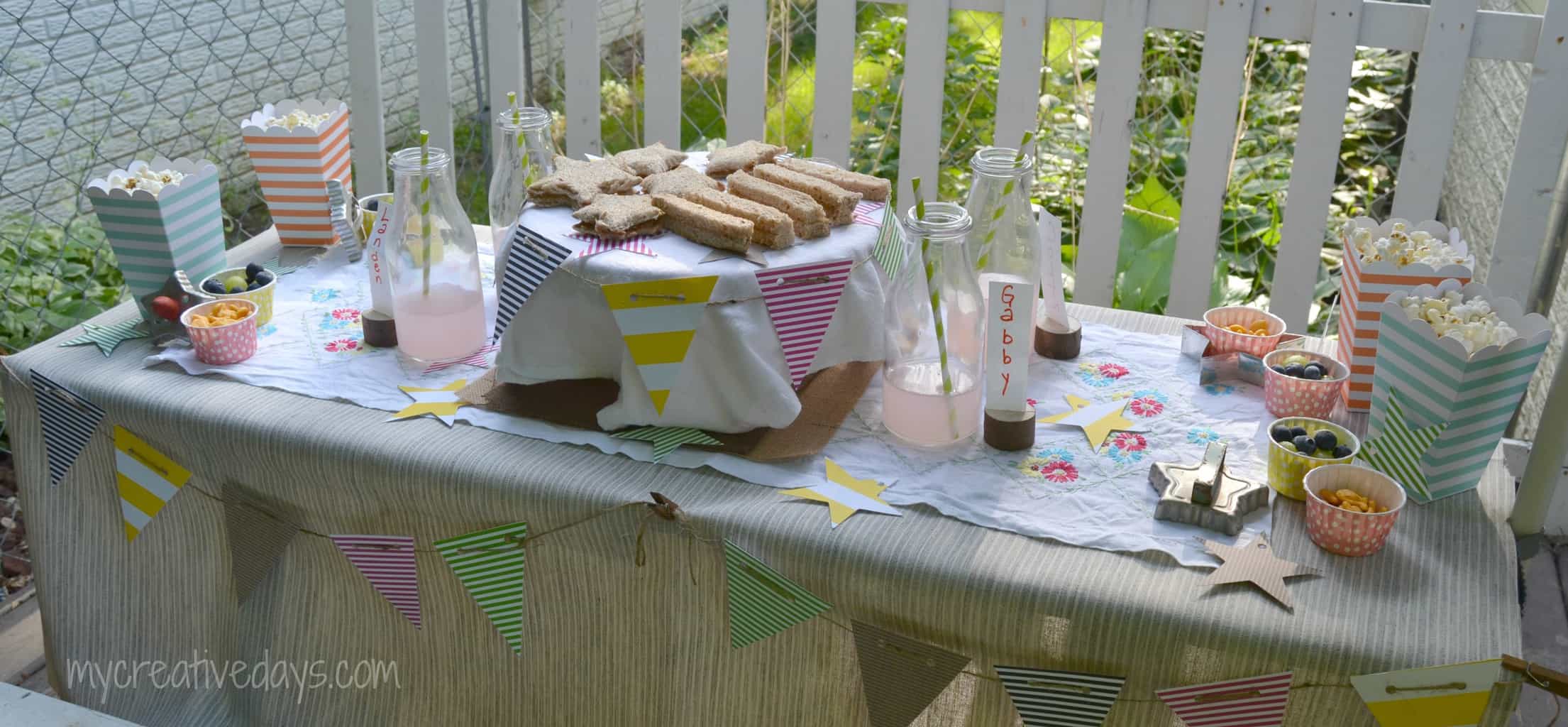 First, we made stars and stripes tea sandwiches. We used peanut butter and honey and turkey and cheese. We made the sandwiches and used star cookie cutters to cut them out. For the stripe sandwiches, we cut the sandwiches in strips.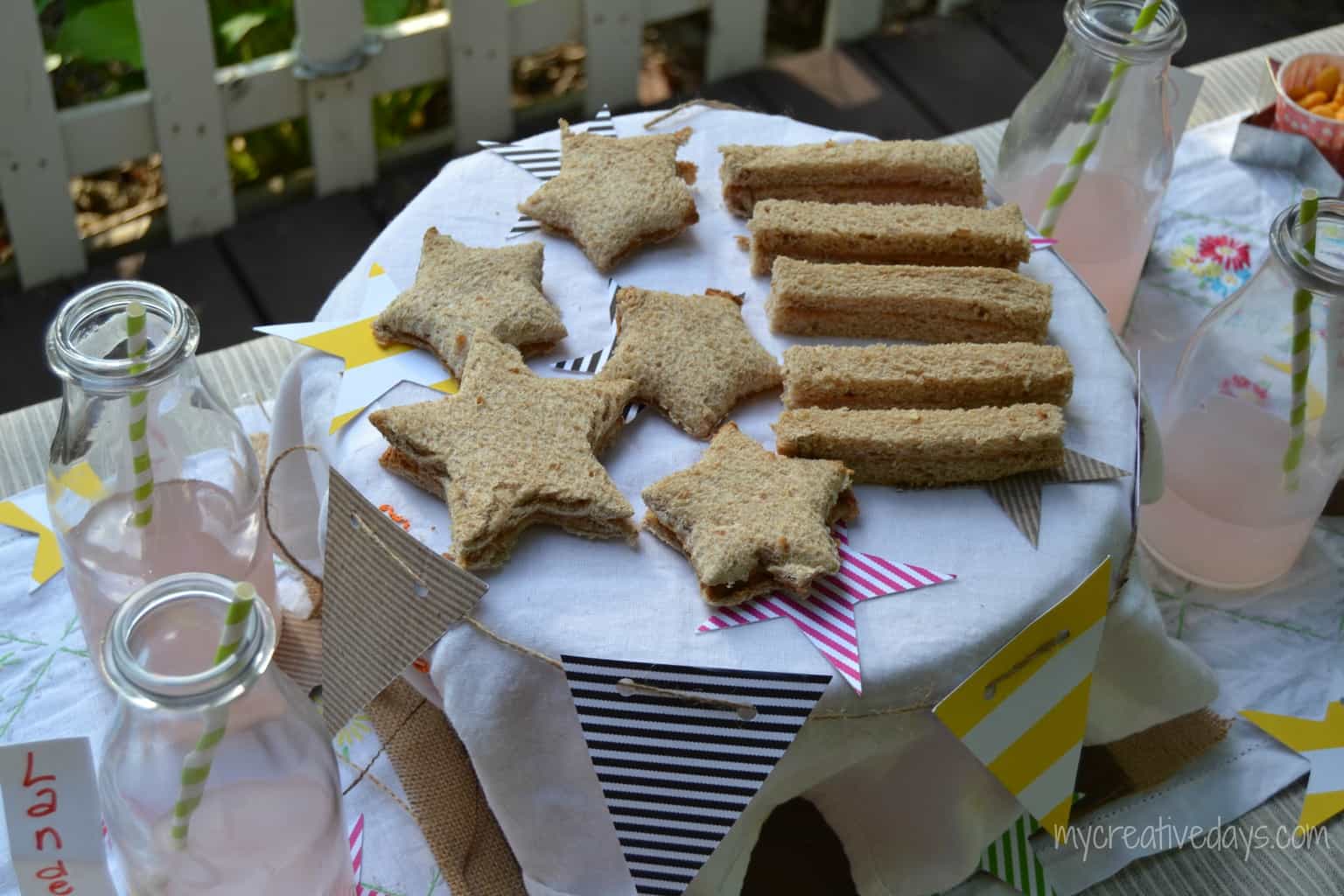 I have had these striped popcorn boxes for a long time so they were perfect for the popcorn we served at the party.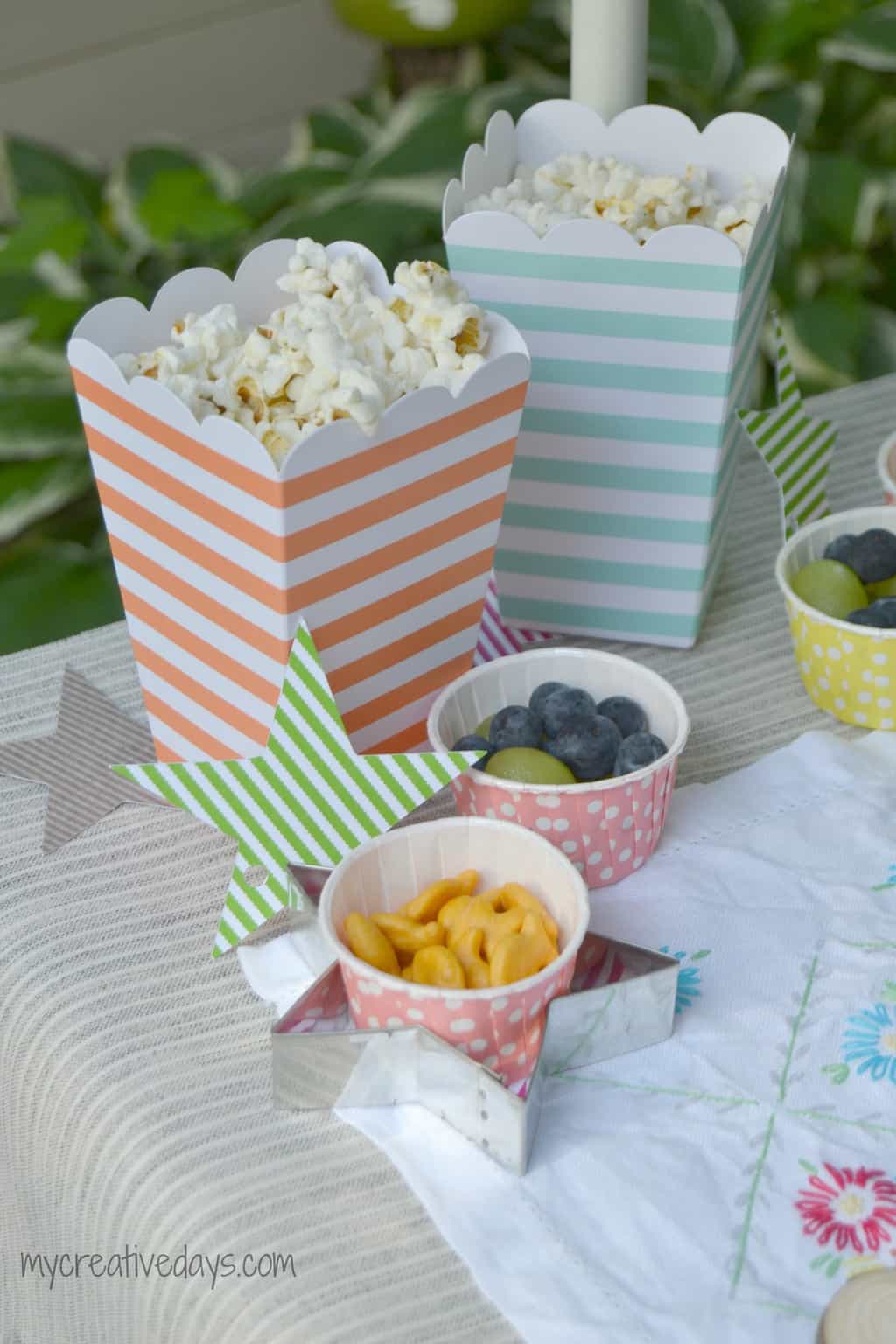 We added a little polka-dot flair to the party with little cups filled with fruit and Goldfish. The kids thought the polka-dots could represent the "after-sparks" of fireworks or sparklers. Exactly my thought! 😉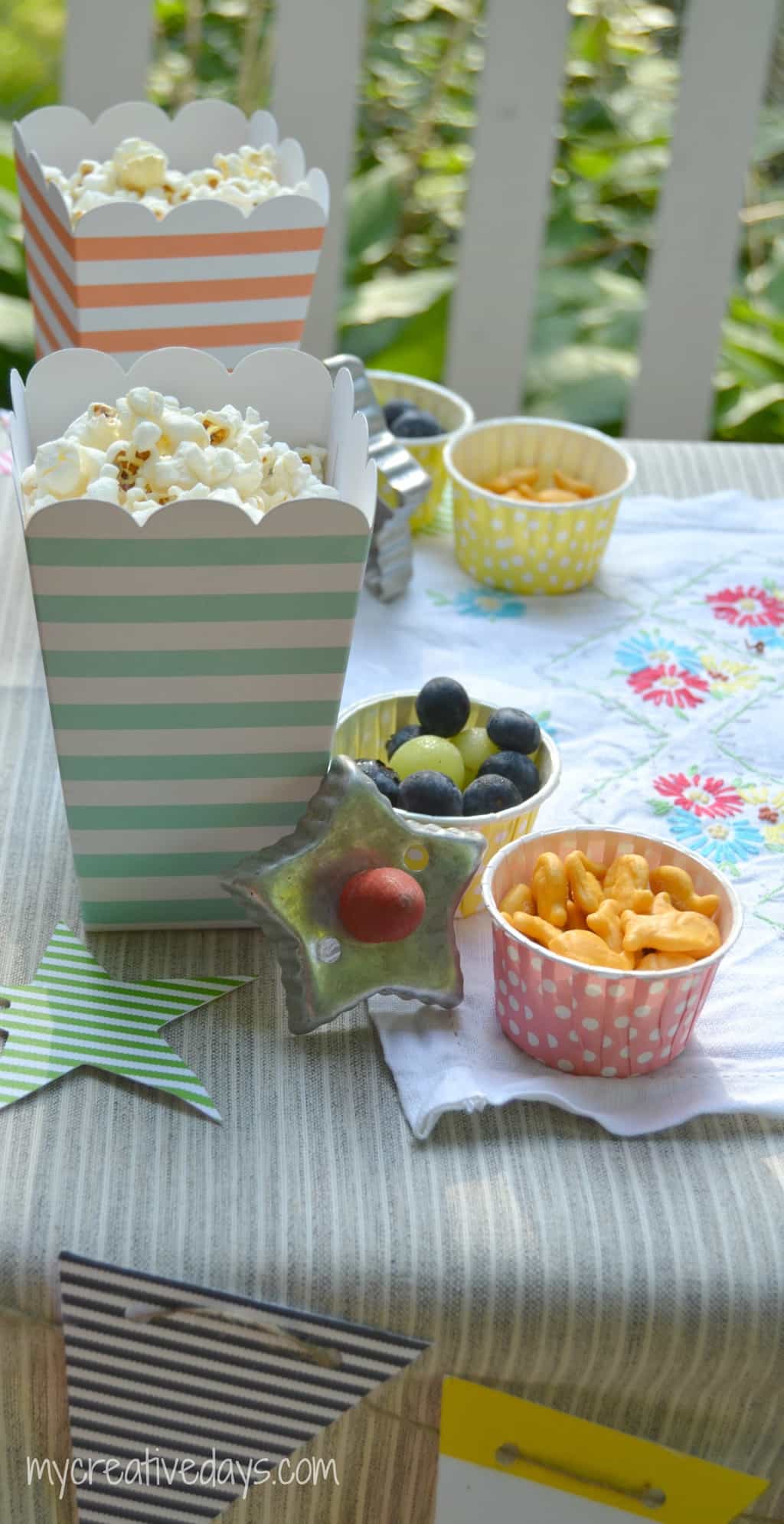 We put a piece of striped fabric over the picnic table and made a multi-colored striped banner from scrapbook paper and twine.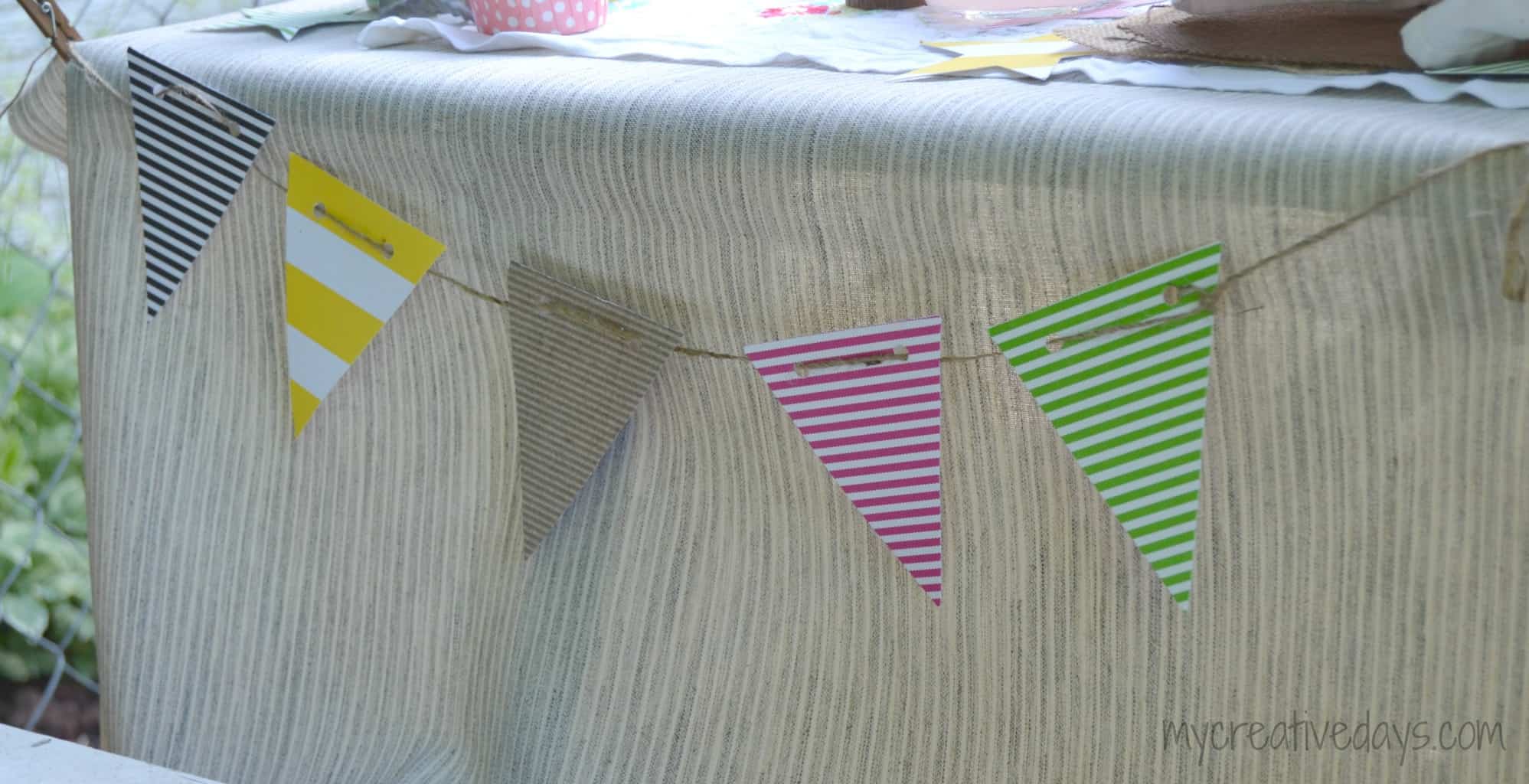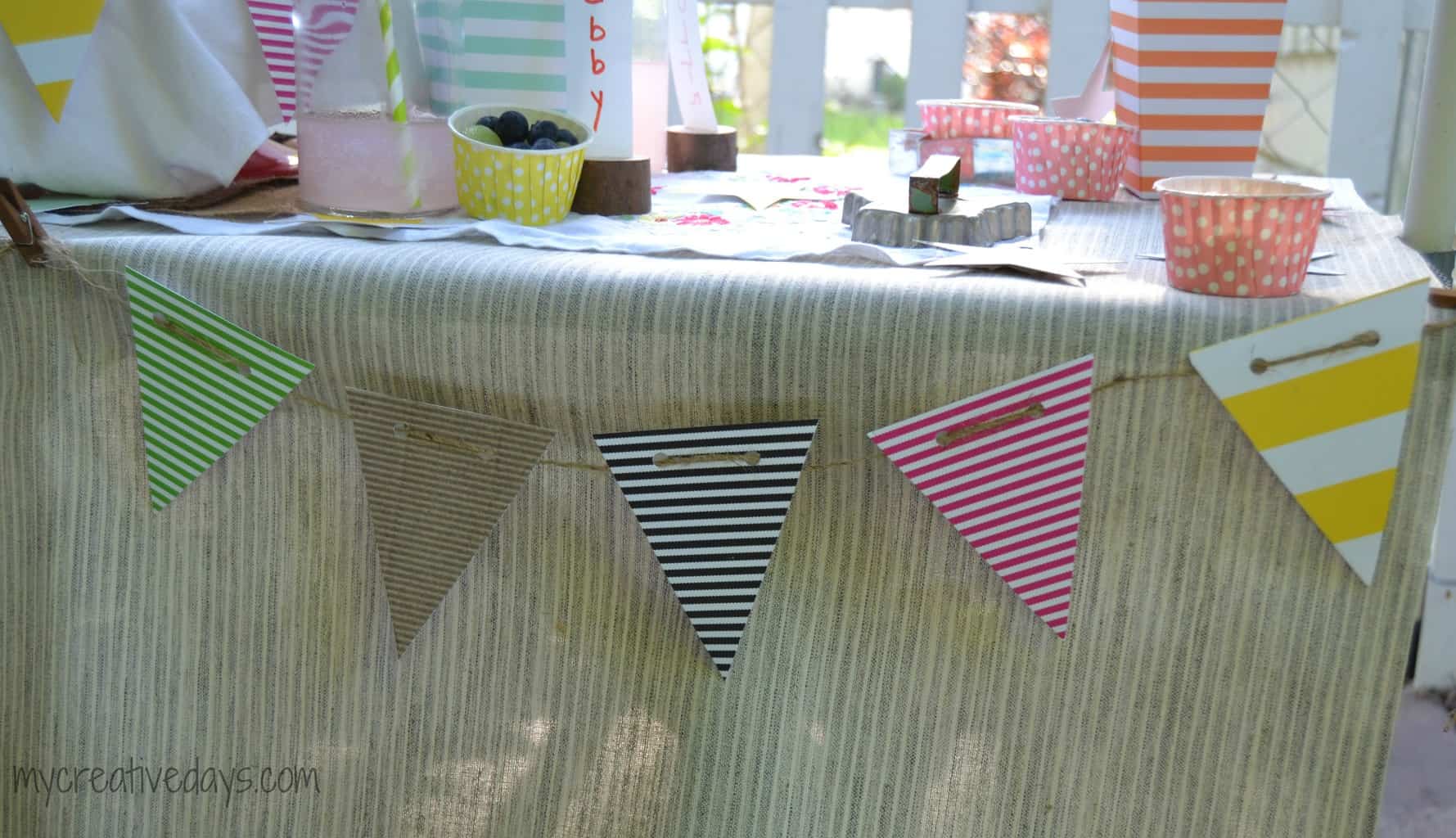 For the "tea" (pink lemonade), we used milk bottles and striped straws.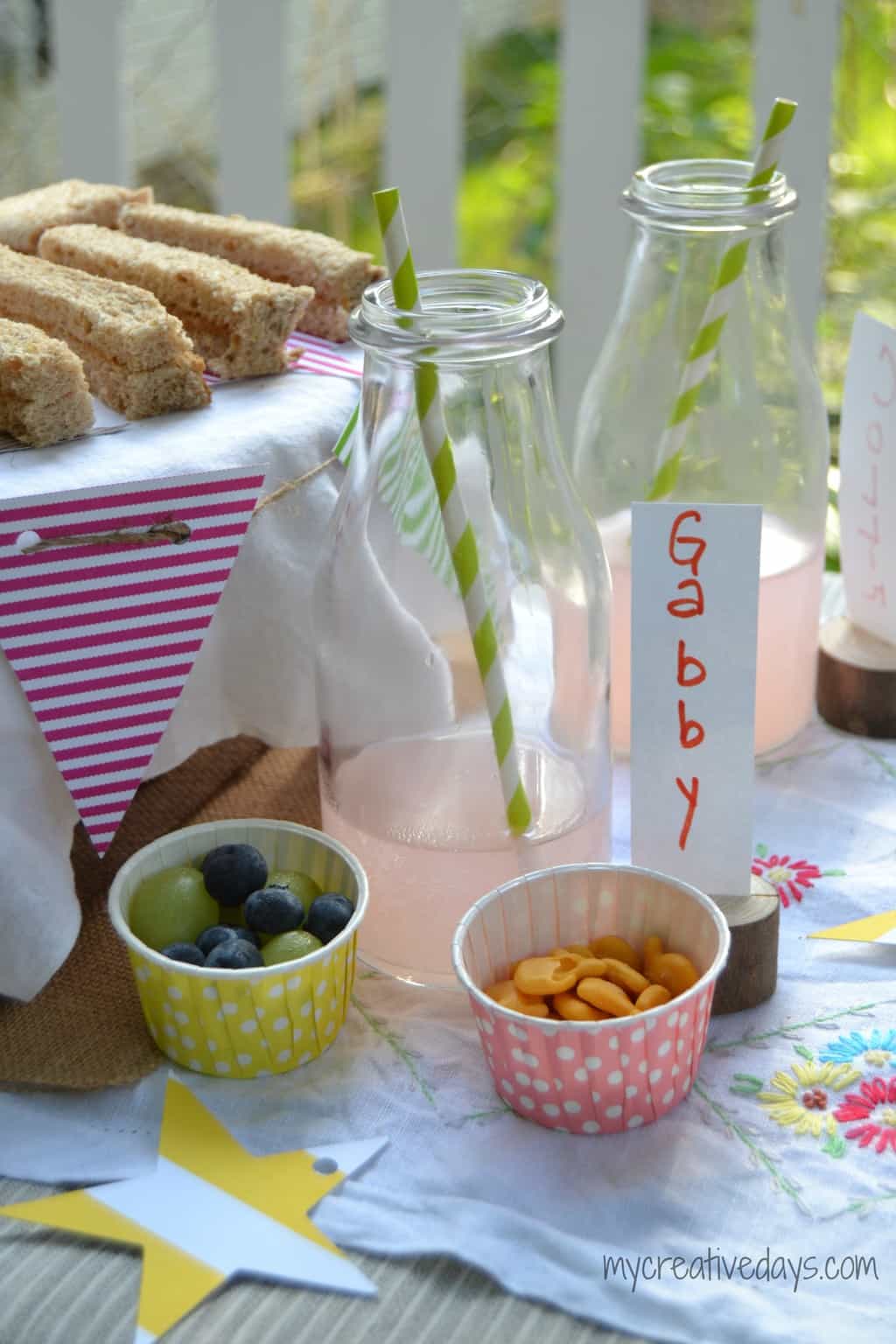 I cut stars from the same striped scrapbook paper we used for the banner. I put them all around the table. After the kids got settled, I asked them if they could guess how many stars were on the table. The closest guess won a package of sparklers. The kids LOVED this game.
The kids had a lot of fun at the Stars and Stripes Tea Party. I love a good challenge. It is a lot of fun to see what you can come up with when you have to think outside of the box.
I have a request for another Stars and Stripes Tea Party on July 4th. I have kept our decorations so we can make it happen again on the special day.
I hope this Stars and Stripes Tea Party has "sparked" some Fourth of July creativity for your celebration!
Now, before you head out, be sure to check out the AMAZING projects that were shared the last two weeks AND be sure to enter for your chance to win a $310 Target Gift Card by using the Rafflecopter at the end of the post!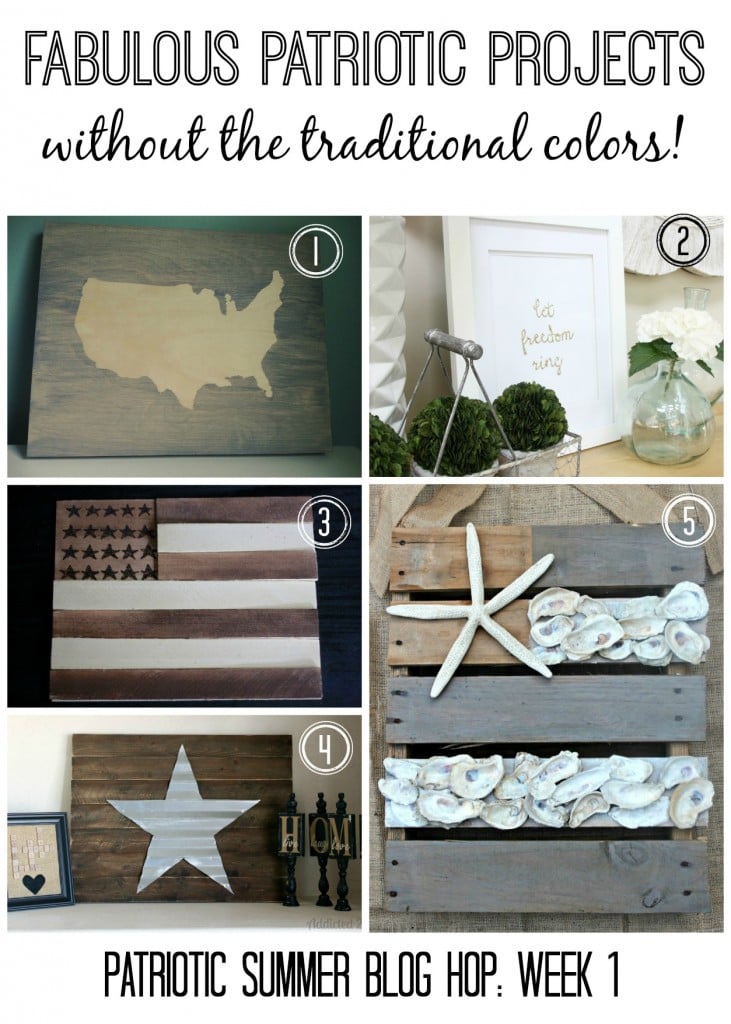 1. USA Map by Paper & Fox
2. Let Freedom Ring Gold Art by Life on Virginia Street
3. Wood Shim Flag by Designer Trapped in a Lawyer's Body
4. Corrugated Metal Star Art by Addicted 2 DIY
5. Neutral Nautical Pallet Flag by Southern State of Mind