My daughter turned nine back on November 29th. It still boggles my mind that she is nine!
And yes, I am just getting around to posting about her party. The holiday posts were keeping me busy and I had other posts that had to get done first.
I am excited to finally be sharing her little party with you.
My daughter was adamant about having a few girl friends over for a tea party and sleepover. This was the first time she has had more than two friends stay the night, so she was really excited.
I usually start planning a party with the invitations. For this tea party, we wanted to give each guest their invitation inside a teacup. I was able to find some adorable tea cups and saucers at yard sales this past fall (thank goodness she already had her party idea by then).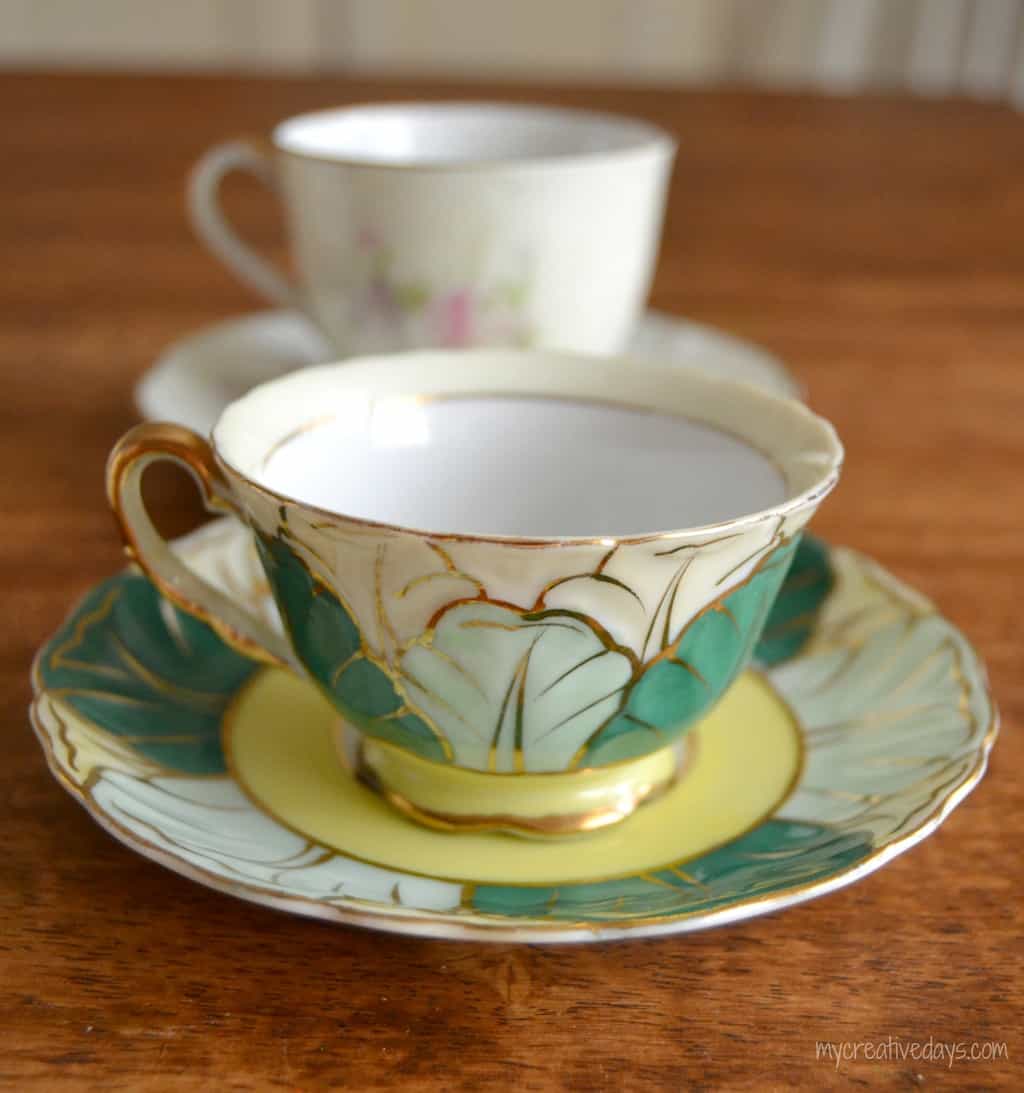 We made the actual invite so that it would hold a tea bag and as you opened it, all the party information was inside.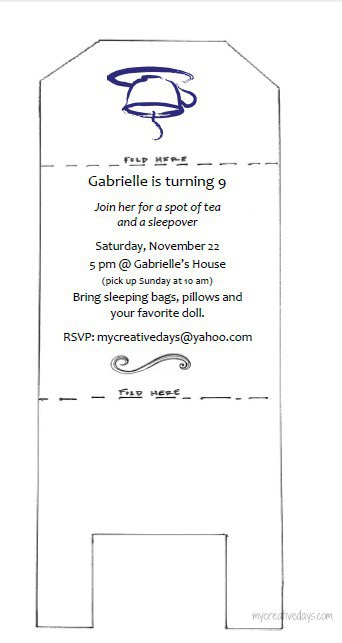 You can download the invitation here.
The invitation is easy to put together, you fold along the lines and you need to cut a slit at the top to have the tea bag string go through it. (See picture below).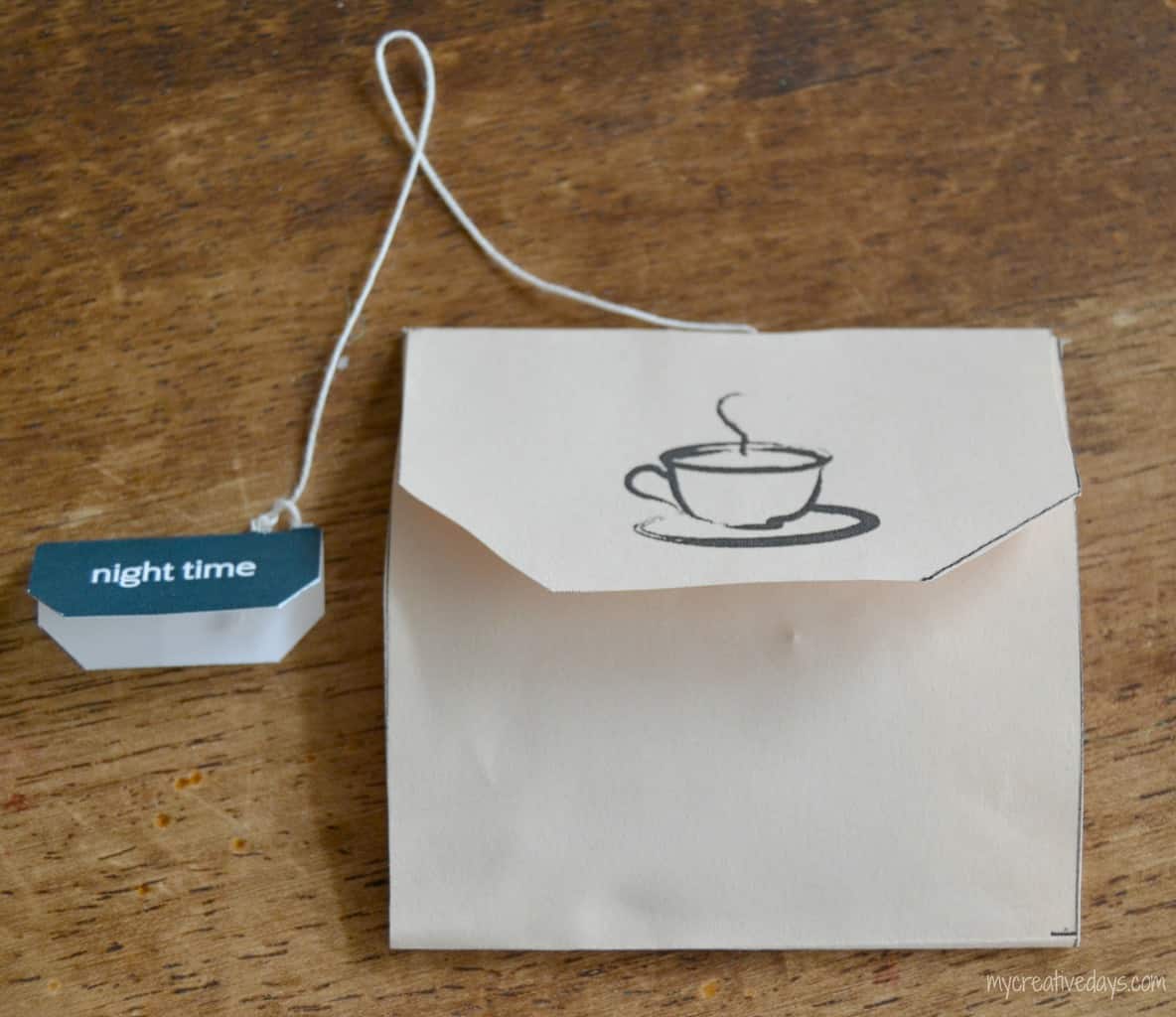 We put the invites inside the teacups.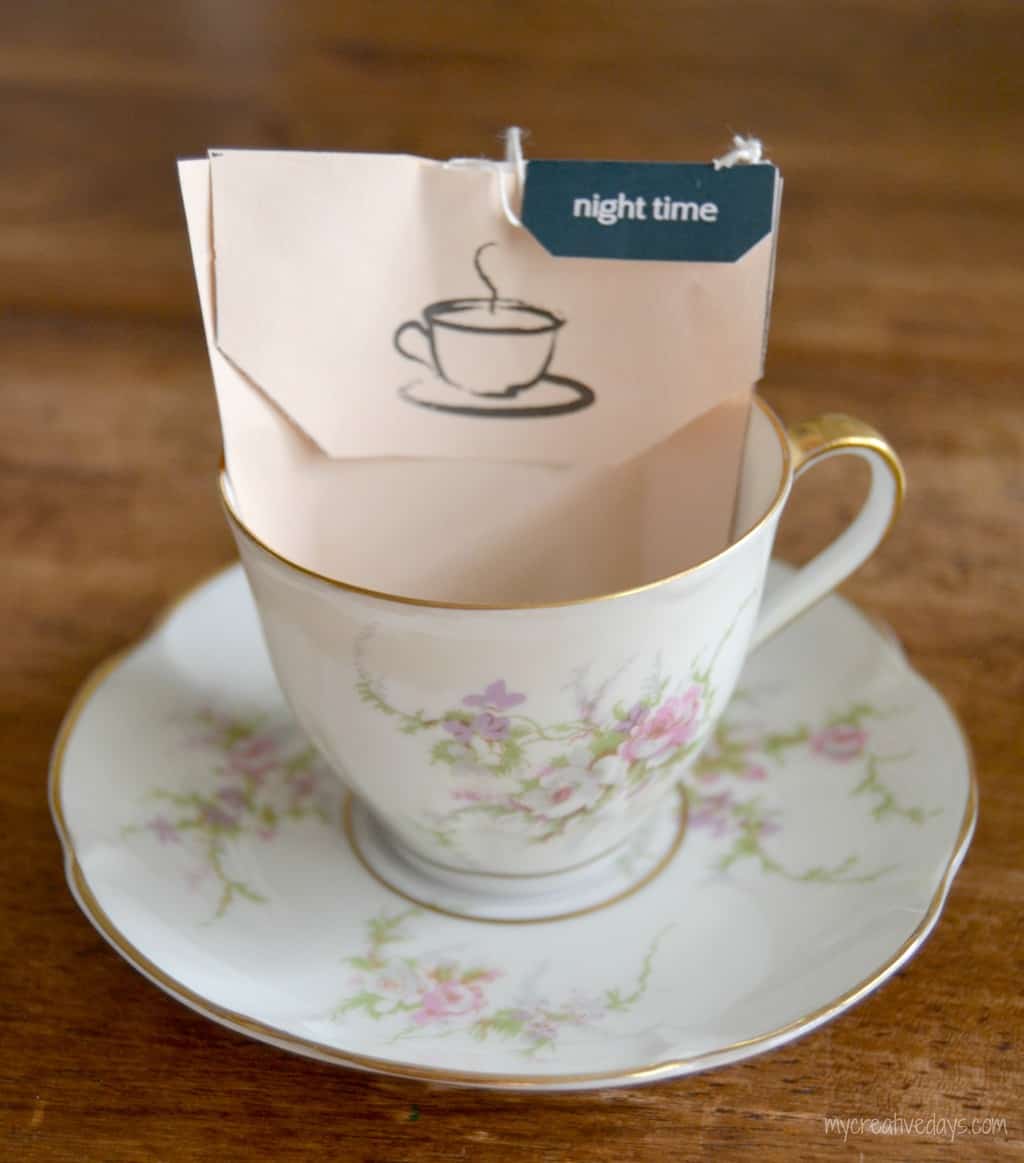 Then, we boxed them up in rainbow party boxes to hand deliver them to my daughter's friends.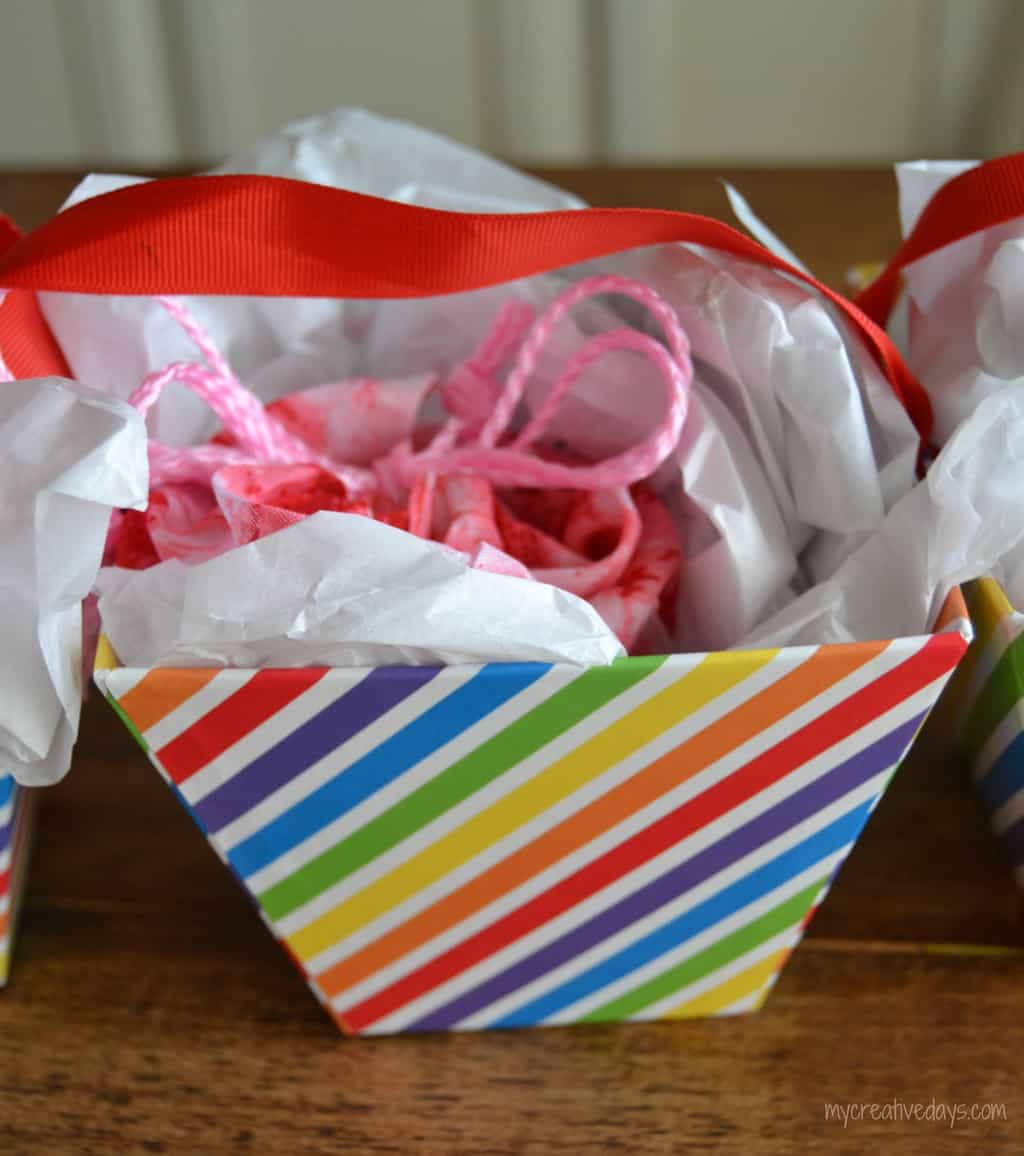 For the party, my daughter had certain things she wanted on the table. She has really started wanting to get involved with every party I plan or set up for. She is becoming the little party planner. 🙂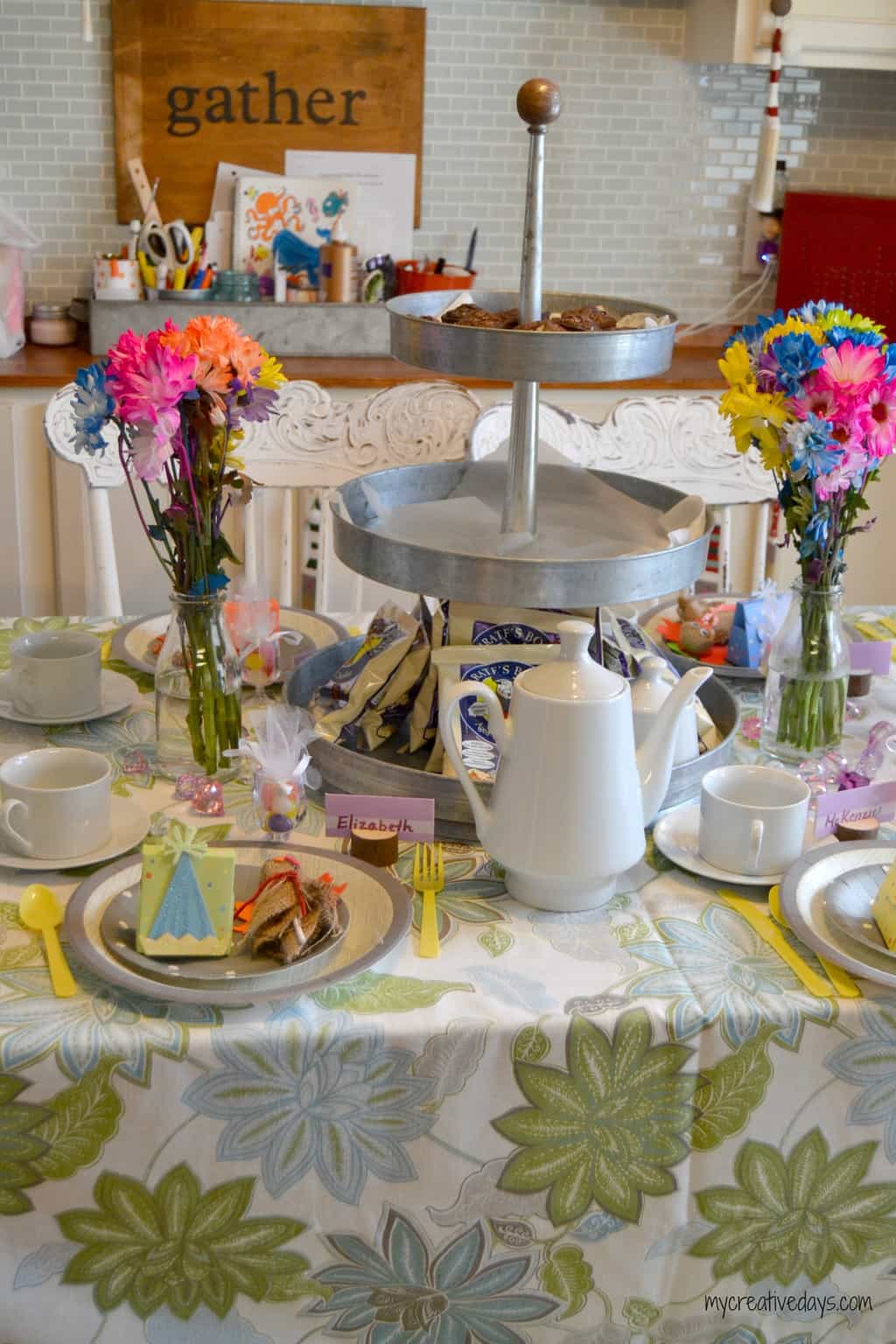 She wanted different shaped tea sandwiches with different options inside of them.
She wrote the tea sandwich menu on a chalkboard for the table.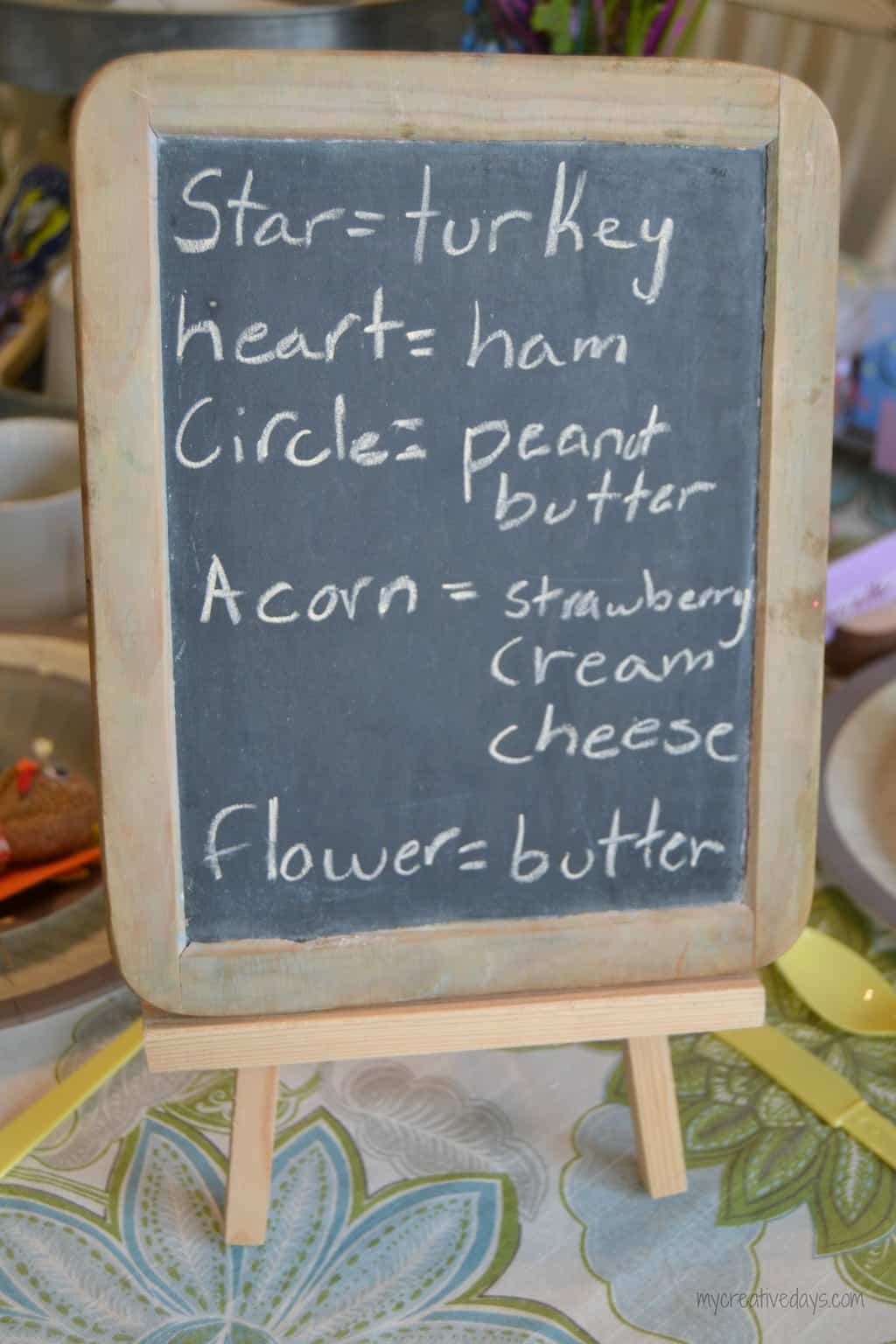 We set up a tea station (including Teavana's Perfect Tea Rock Sugar*) for the girls to choose their tea from.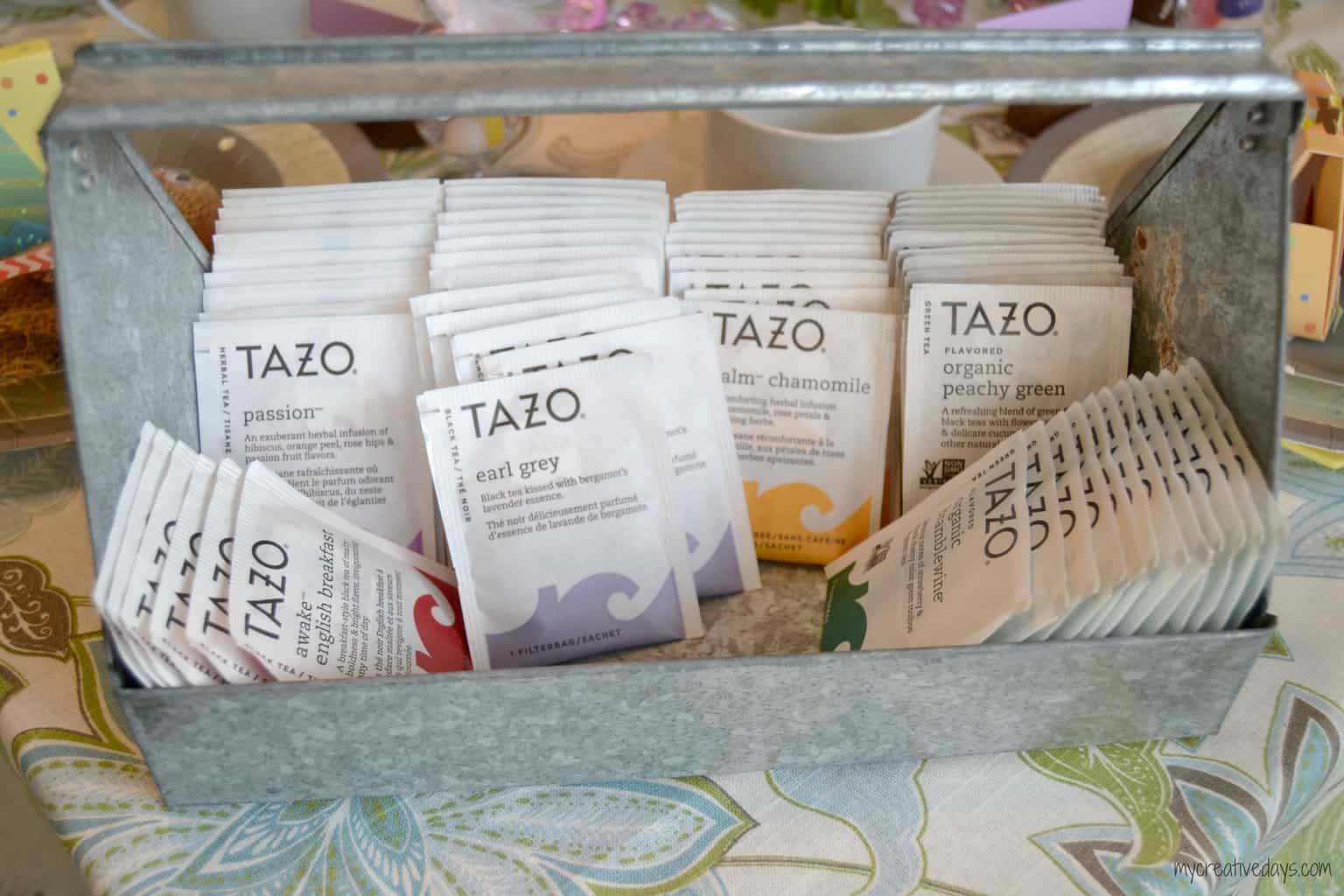 My daughter loves the Rock Sugar* and was excited for her friends to try it.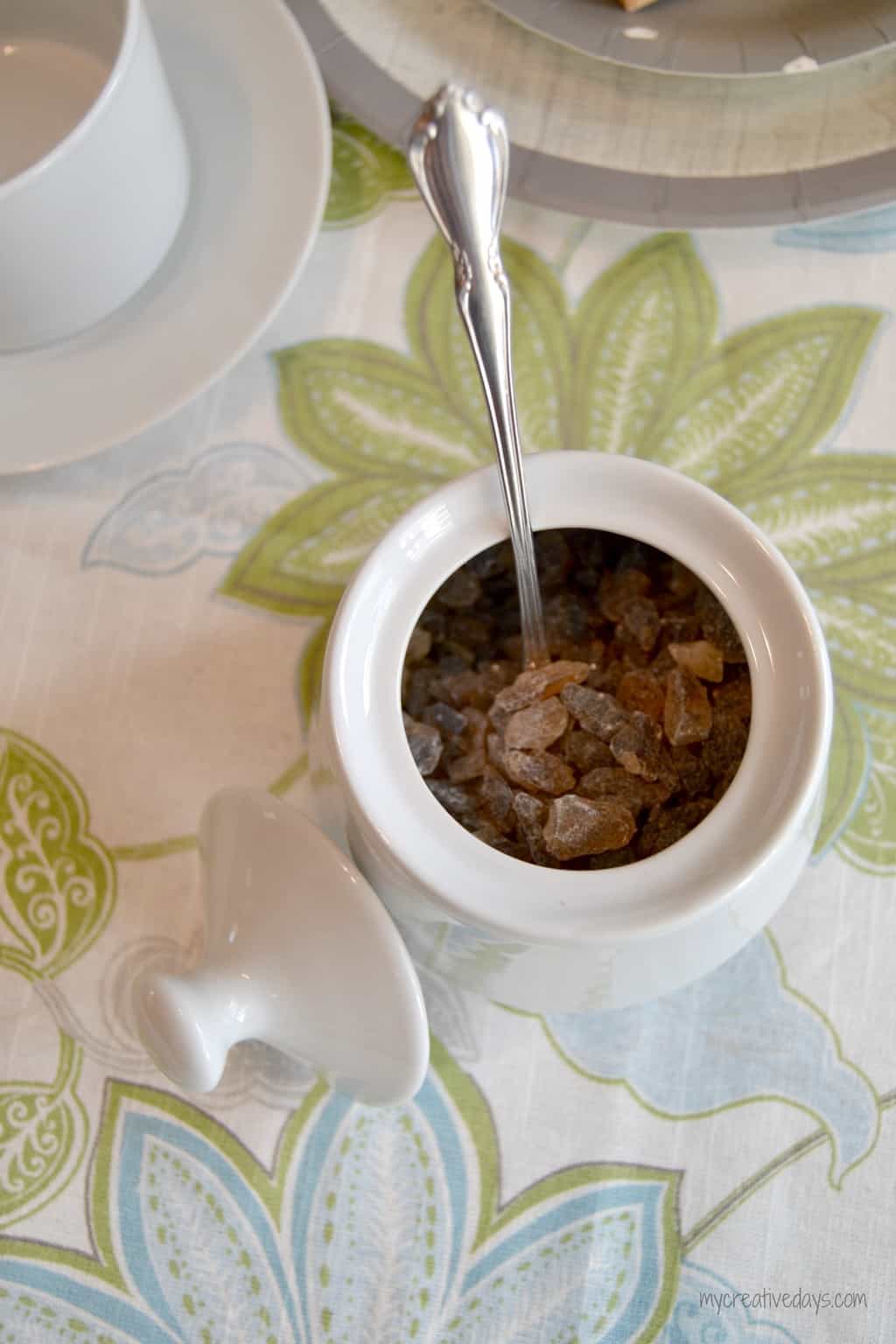 Each guest had a place setting with little gift boxes and a tiny cup filled with jelly beans (my daughter requested jelly beans for the party). The clear, plastic cups are actually wedding favors. I picked them up at a yard sale last summer. They had two boxes of them that weren't used at their wedding. They were too cute and I knew I could use them for something.
No tea party is complete without jewels all over the table. 😉
Since my daughter's birthday is so close to Thanksgiving, she wanted to make the Turkey Pops we made for Thanksgiving for all her guests too.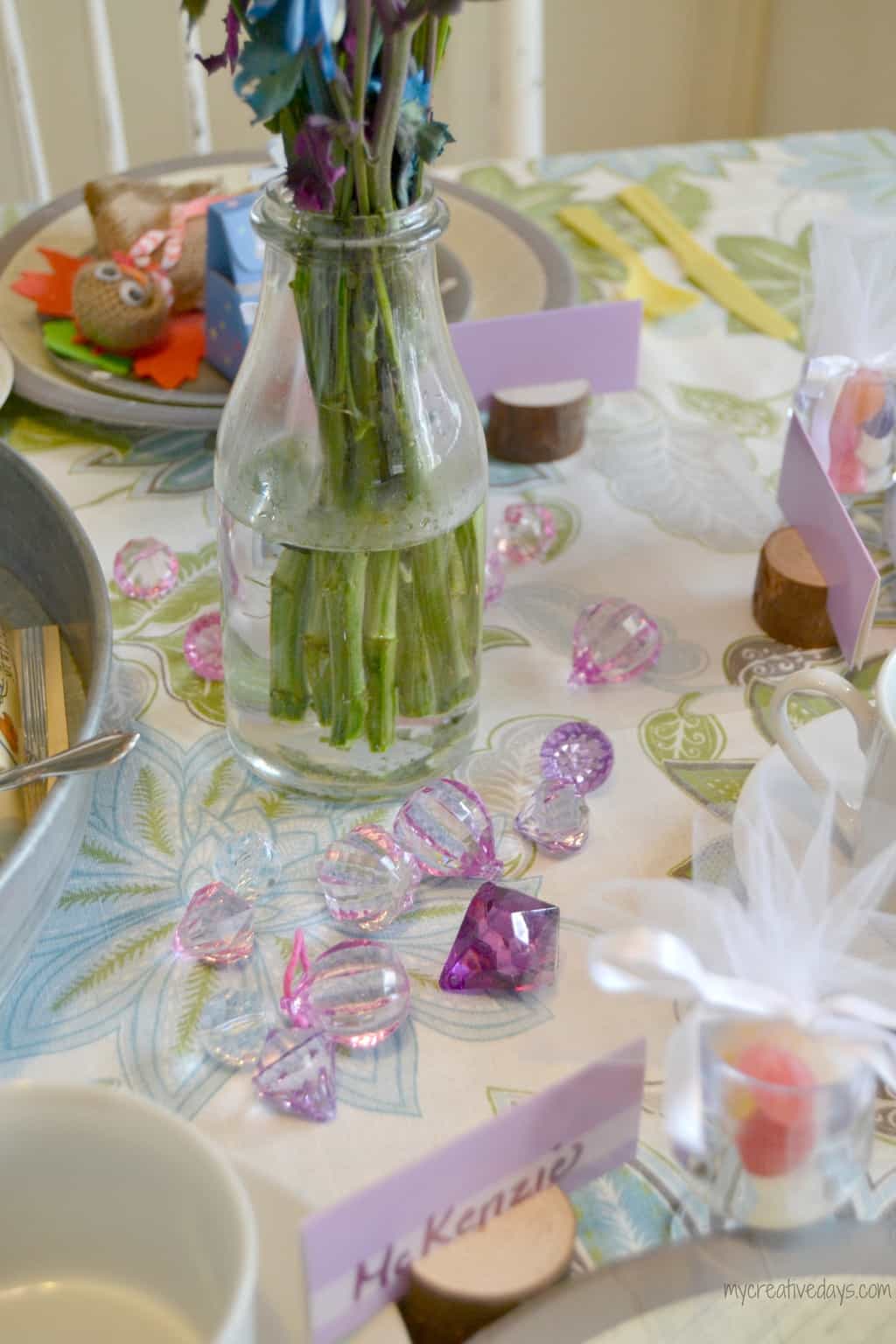 I knew my daughter would love these brightly colored flowers I found at Sams.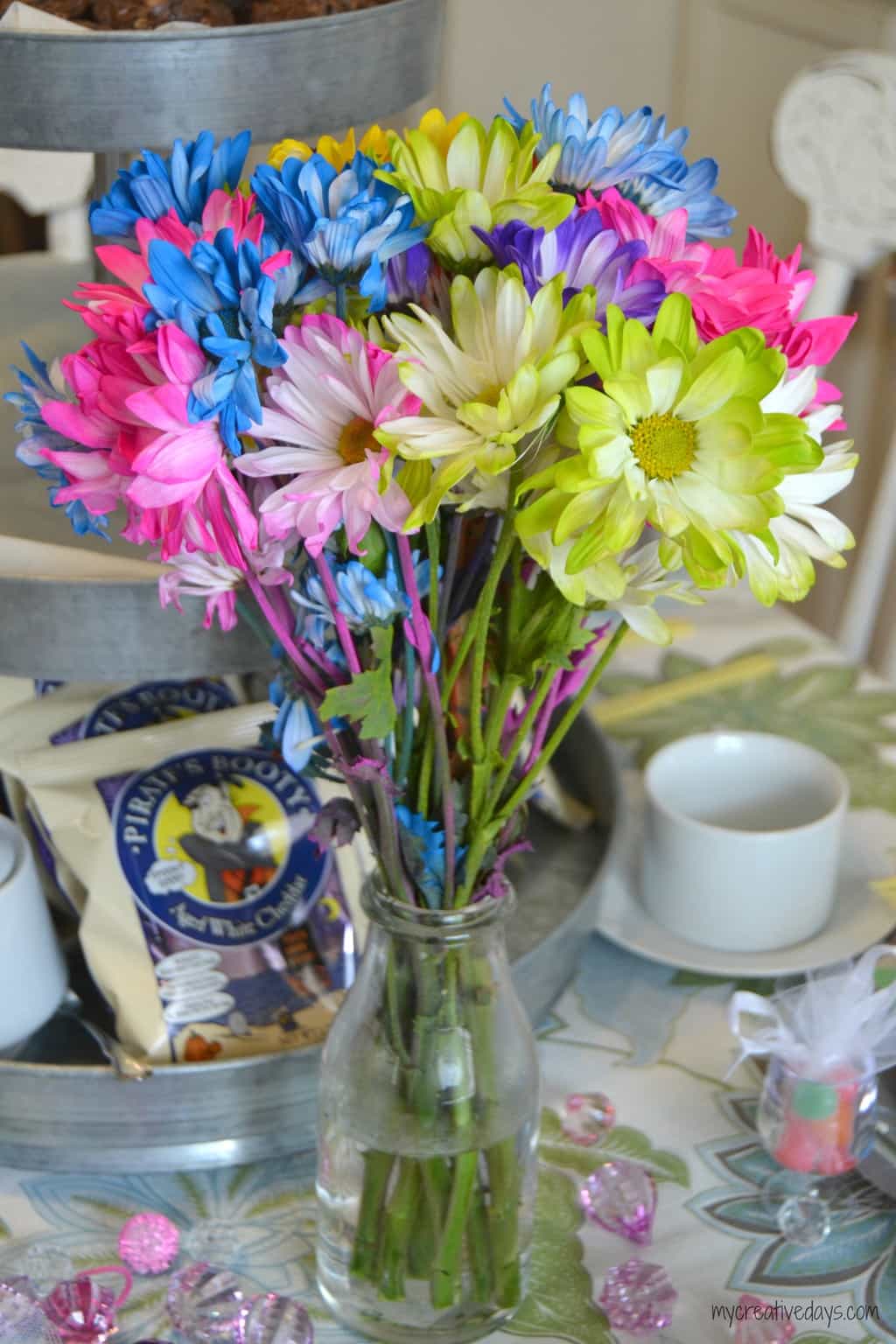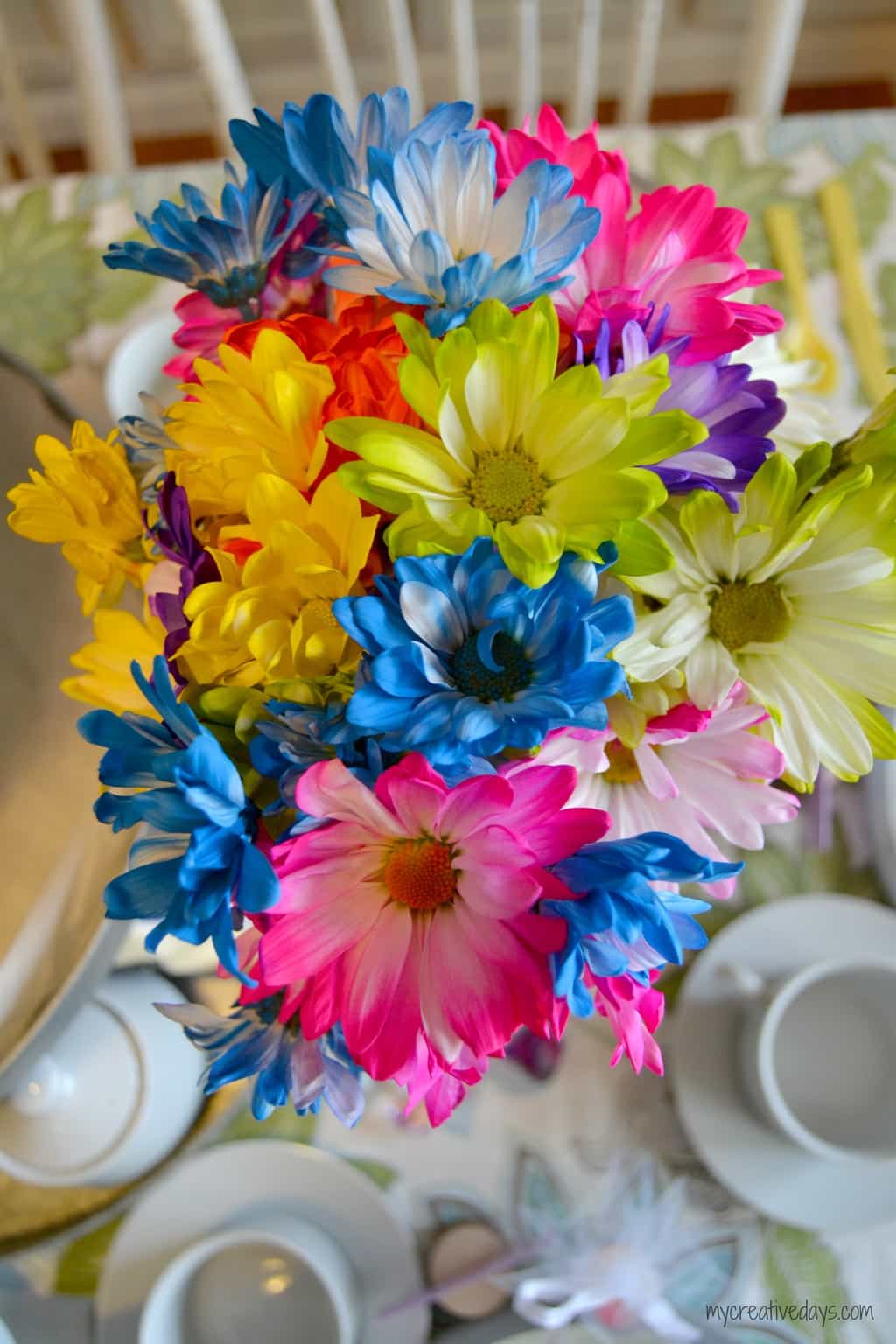 I was right.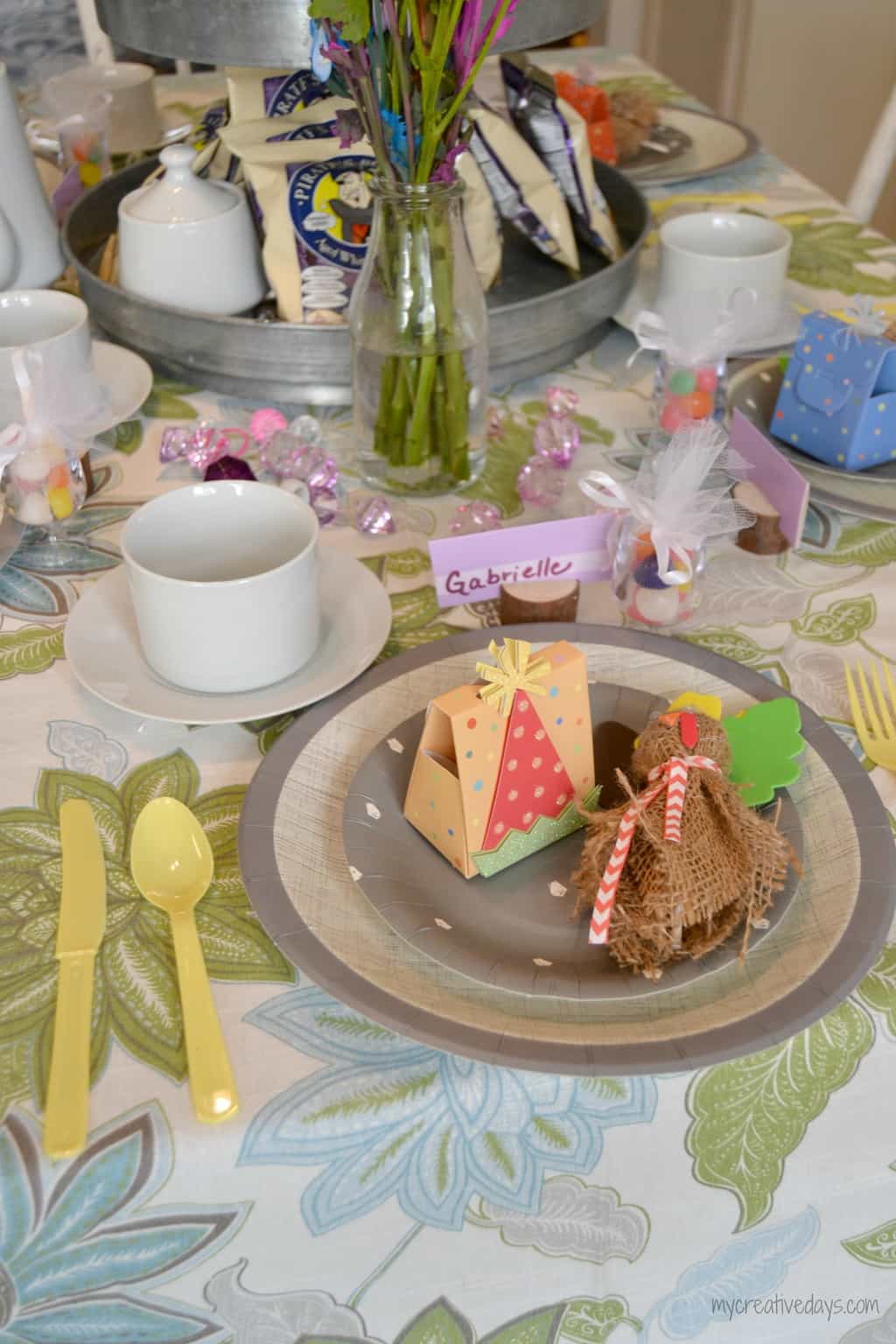 This tea party was a big hit with all the girls.
They ate, drank tea and had the cutest conversations ever.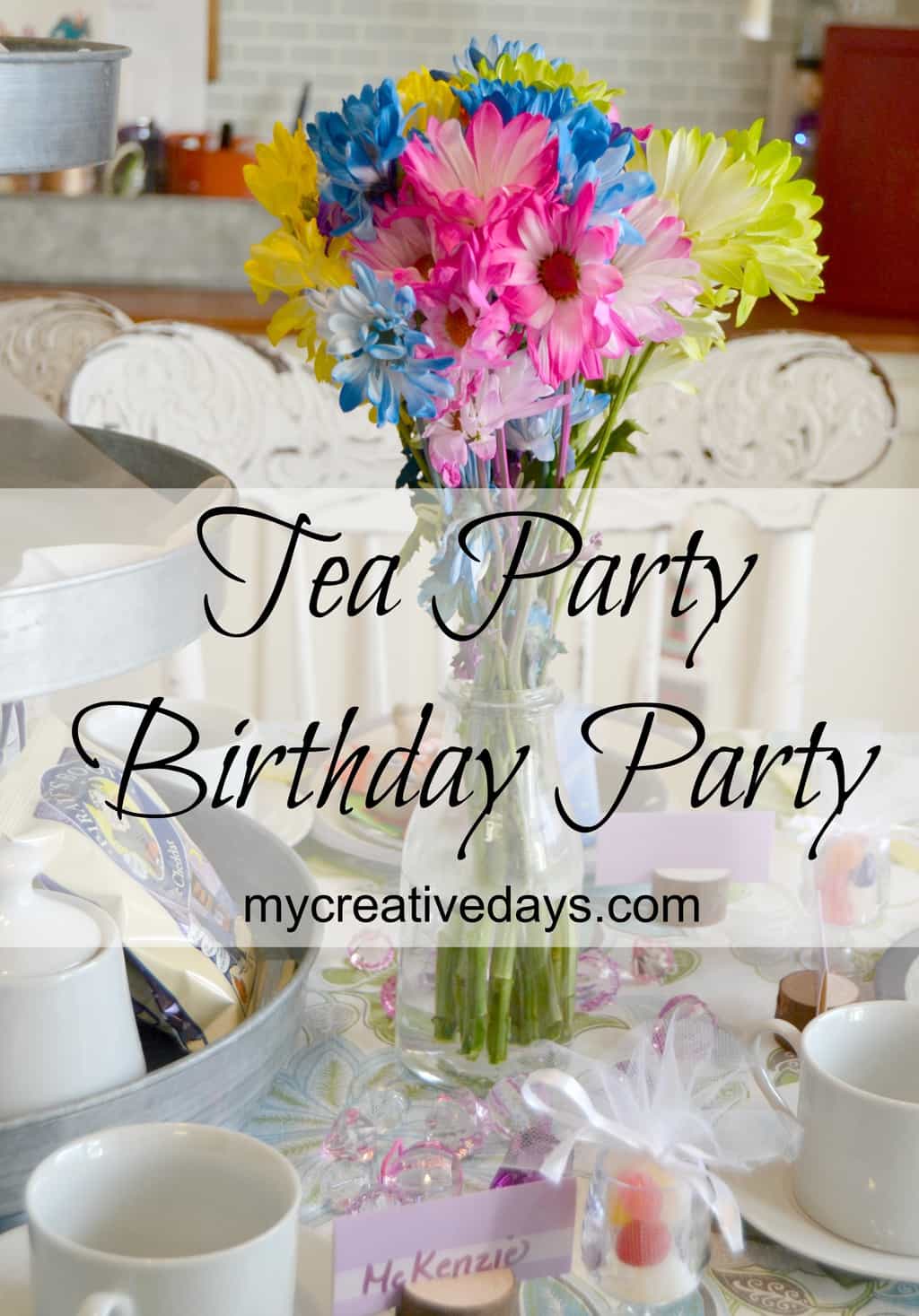 I always like to plan activities for the kids to do at each party we host. For this party, we made homemade teacup candles! It was a new experience for all of the girls and they loved it. I will share this relatively easy activity in an upcoming post!