(Affiliate links are used in this post so you can easily find the products online. You can see my full disclosure here.)
Do you love farmhouse decor?
Do you like to decorate your space with vintage inspired pieces?
Would you like to find a place that has it all under one domain?
There is such a place!
It is Painted Fox Home.
If you haven't already heard of this amazing site, then I am here to tell you that you have been missing out. Painted Fox is a one-stop shop for all your farmhouse swag, vintage inspired pieces and home decor goodness. I used to go on their site when they first started and only had a few amazing pieces. Now, they have tons of amazing pieces for every room in your home!
When I started writing this post, I thought how in the world am I going to share everything I love on their site?
Not possible.
If I wanted to do that, I just need to write, "Head to this site now and be prepared to be blown away by all their amazing swag……"
That doesn't make for a great post, so I decided to focus on swag for the kitchen. Since we seem to be stuck in Kitchen Makeoverland over here, I have been thinking about some fun pieces I would like to add to it whenever it gets done.
To be honest, when I was browsing the kitchen category on their site, I really thought I could use one of everything they have in our new kitchen. Then, reality set in and I looked at our tiny kitchen and knew I needed to narrow it down.
Here are the things that made the cut.
One thing we really need when we get this kitchen done is a new paper towel holder. I want something rustic and unexpected. This Chicken Wire Paper Towel Holder is just that.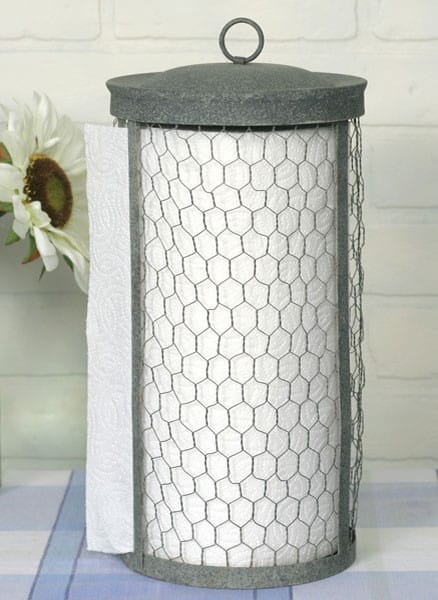 If I was looking for a calendar and I had extra counter space, I would buy this Wood Perpetual Farmhouse Calendar in a heartbeat. Isn't it amazing?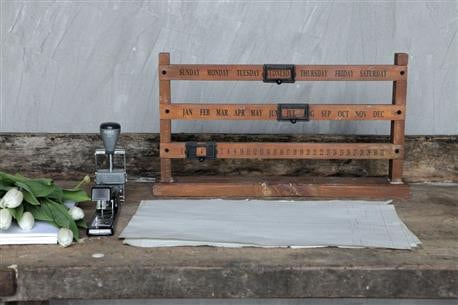 I use a bread box in our kitchen, but I really want to try to find another spot for our bread so it doesn't take up "much-needed" counter space. If I can't find a new spot, this Bread Box would look a lot better than the one we have.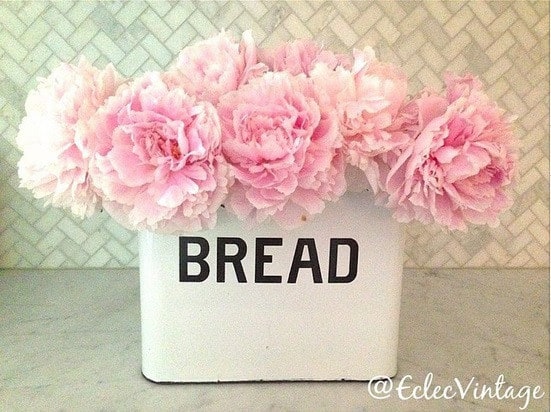 Every kitchen needs a clock. A Vintage Reproduction Hanging Produce Scale Clock at that. We don't have a spot to hang this in our kitchen, but if I did, we would have to have it.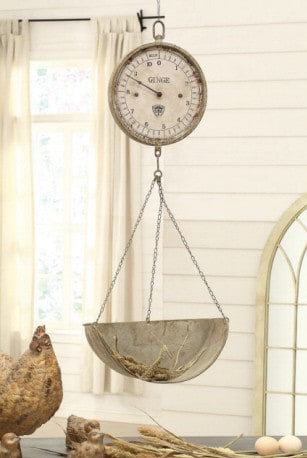 When we get our kitchen all said and done, I want to get some new towels.
These Cotton Farmhouse Striped Kitchen Towels would fit in perfectly.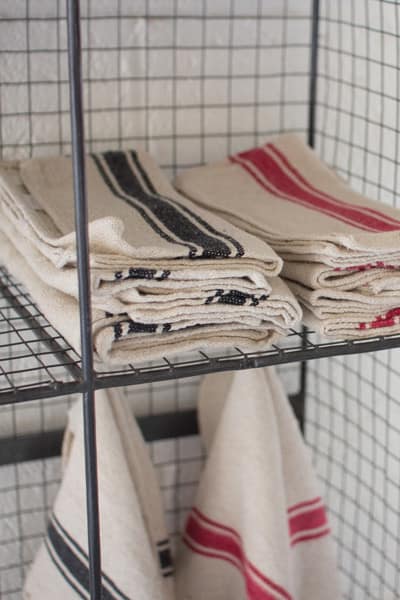 I have seen these Dry Racks on many blogs. They are too cute. We are going to have a tiny area in our kitchen that I want to add some ship lap and open shelving. I haven't decided how I will set it up, but it would be great to have it be a "drink" station. I am still deciding on that one. When you don't have a lot of space, function and practicality come before beauty.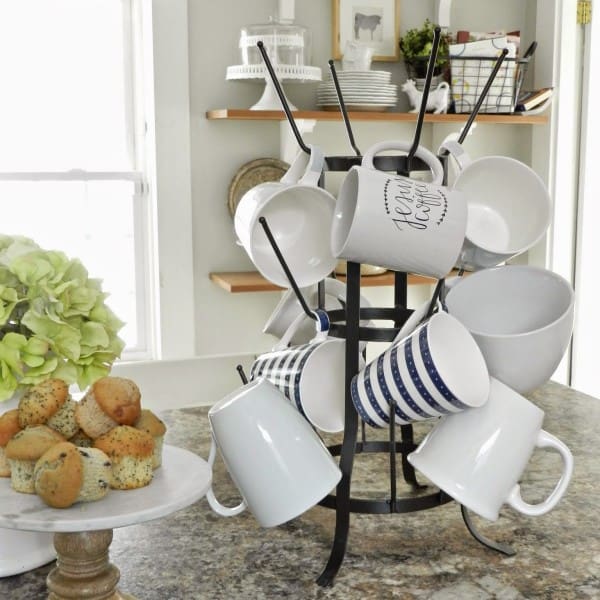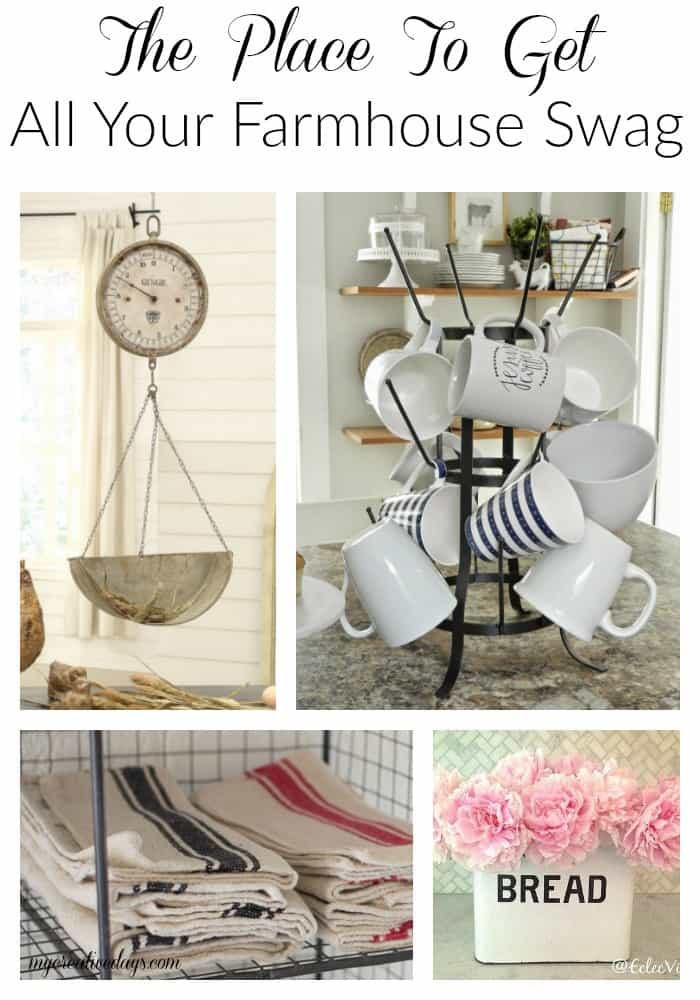 Okay, that pretty much covers it for the kitchen swag I would love to have. There are so many beautiful pieces at Painted Fox. I am hoping to write a few more posts to showcase different items I would love to have in different rooms in our home.
A girl can dream can't she?
If you like this post, you will also like DIY Farmhouse Porch Lighting, Back Porch Makeover and Farmhouse Bar Stools Under $100.