I wrote this post a few months ago to share on My Crafty Spot. I wanted to share a favorite design trick of mine that lets me have the fabulous pieces I see in retail stores at a fraction of the cost. And, since we are in the warm, summer months, I have been doing a lot of this lately.
Okay, the suspense is killing me. 😉 On to the post!
I don't know about you, but when I am shopping in retail stores (yes, I love those too), I find so many great things I would love to bring home, but there is no way I would pay their hefty price tag for them. Are you the same way? Yes? I have the solution. Spray paint!
There are so many times that I find things at yard sales and thrift store that are in great shape, but just need a face lift. Most of the time, it is the color that I don't like and that is the easiest fix I can ask for. A can of spray paint can go a long way and it can make the biggest difference without a lot of time or money spent.
Today, I am going to share with you a few pieces I recently made over with a can of white spray paint.
Owls are so popular right now. I have to admit that I love them and see them in all my favorite retail stores. I have seen many that I like, but I can't justify paying $20 for something to sit on my shelf or night stand. So, how do I get the same look without that $20 price tag? Shop yard sales and find this brown beauty for $1.
This owl was in perfect condition. No chips or cracks. I didn't particularly like the brown color, but knew that would be an easy fix. A can of white spray paint later and now I have an owl that looks very similar to the one I spotted at TJ Maxx for $19.99!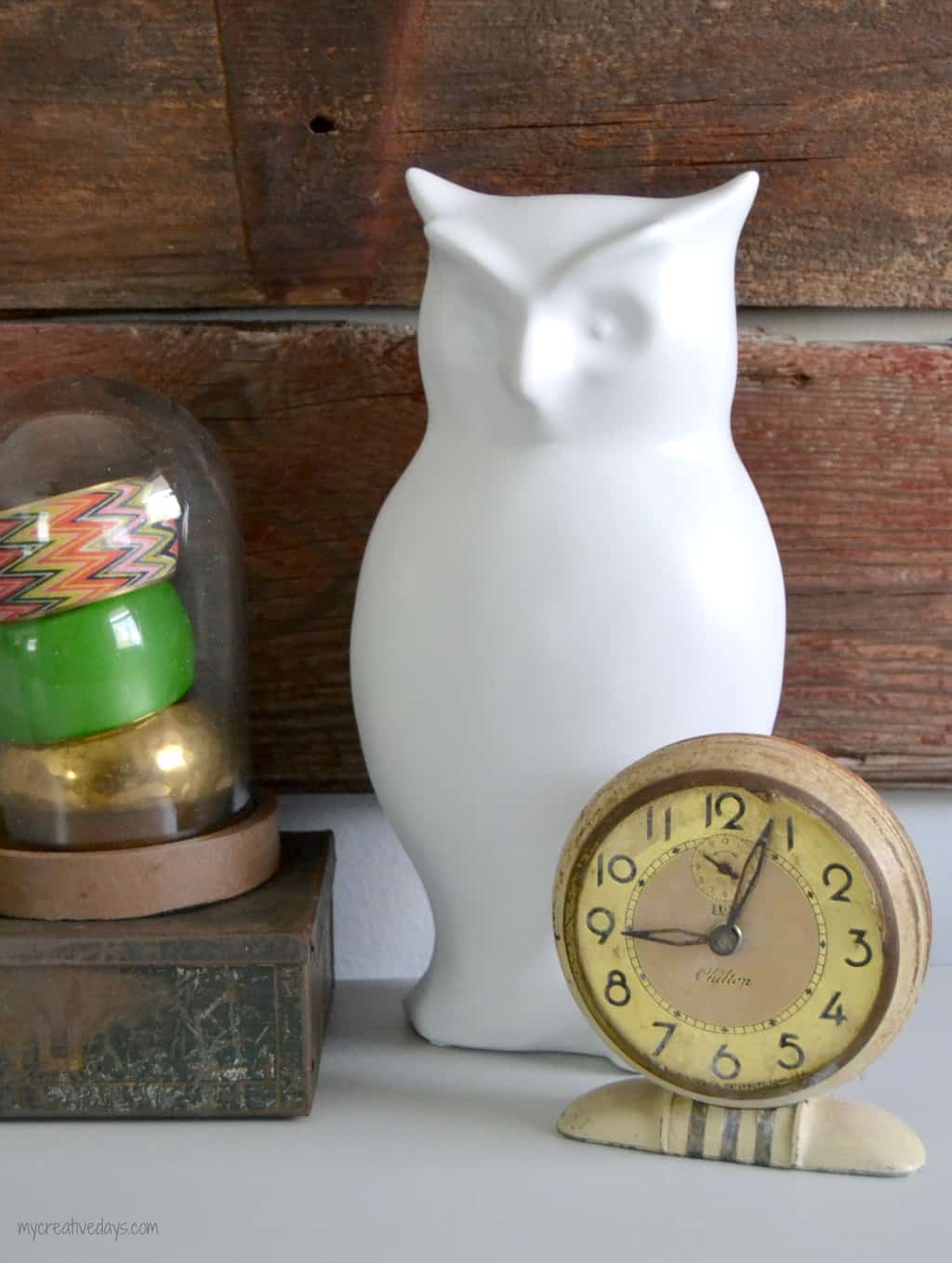 Another great example of what a couple of cans of white spray paint can do are these wicker chairs I bought last year at a yard sale.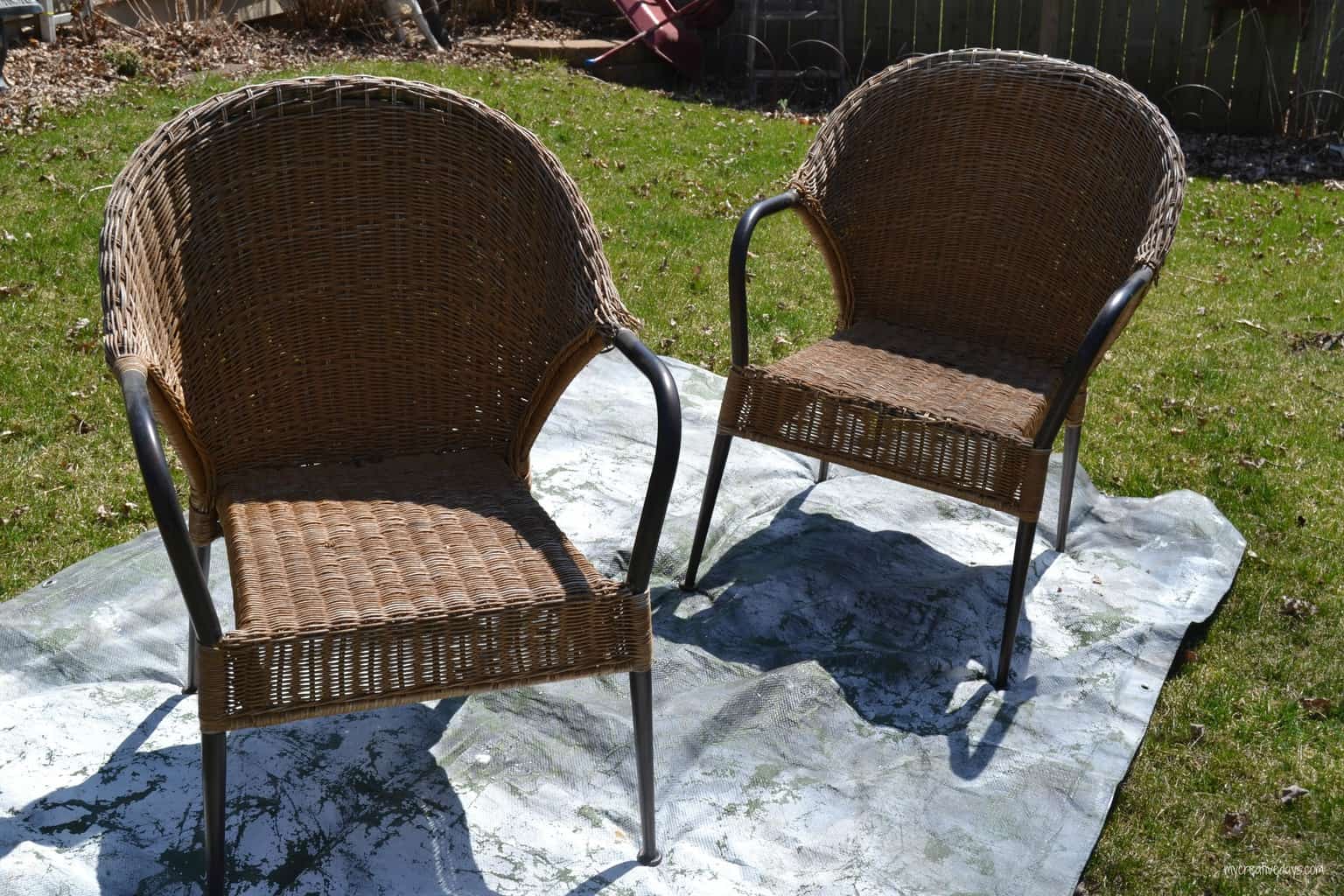 They were in perfect condition. The wicker was strong and there weren't any rips or tears. To me, they just needed to be brought back to life with a bright color.
After a few coats of white spray paint, they look like brand new chairs!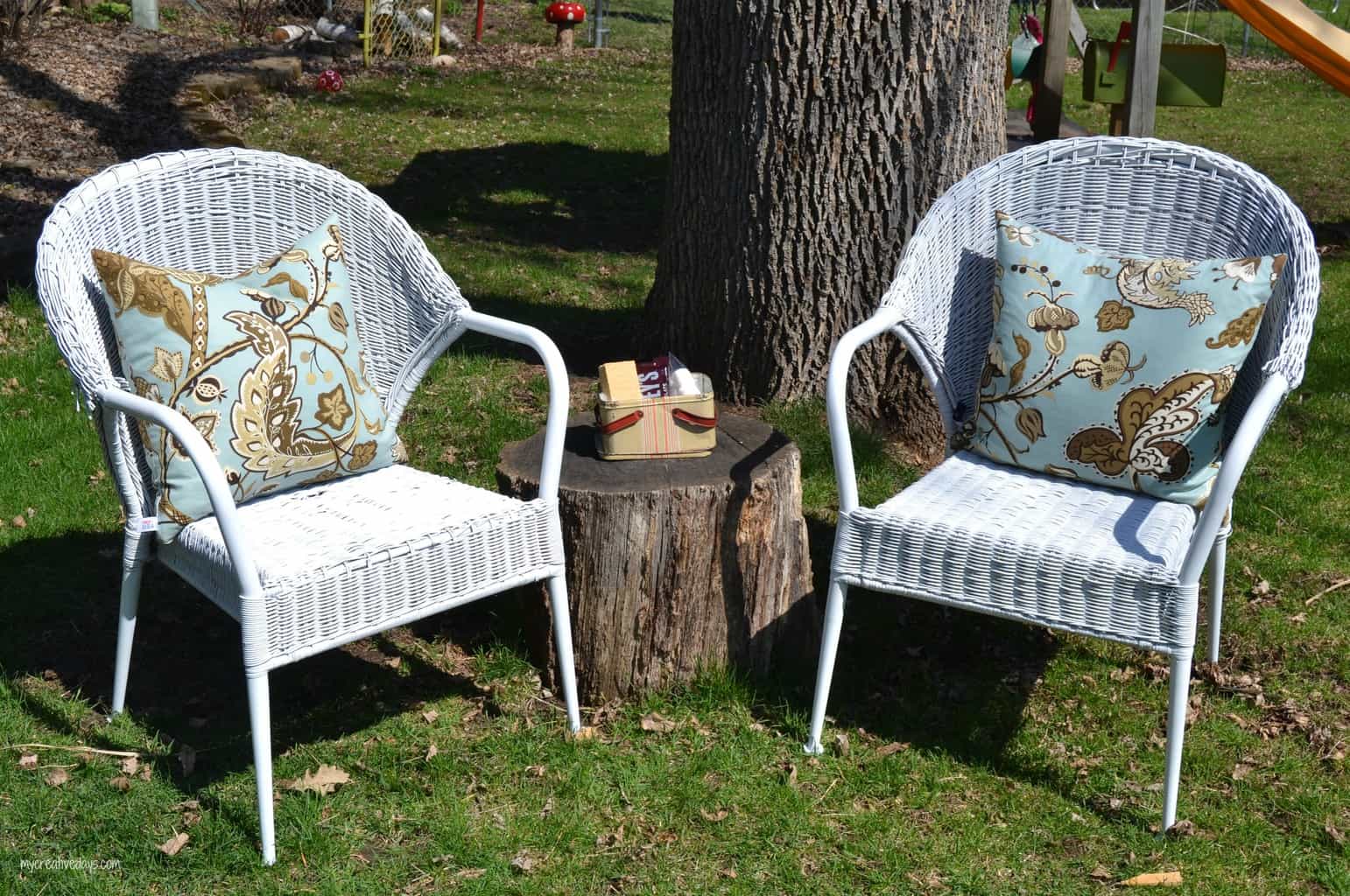 I did spray water seal on these chairs after the paint dried.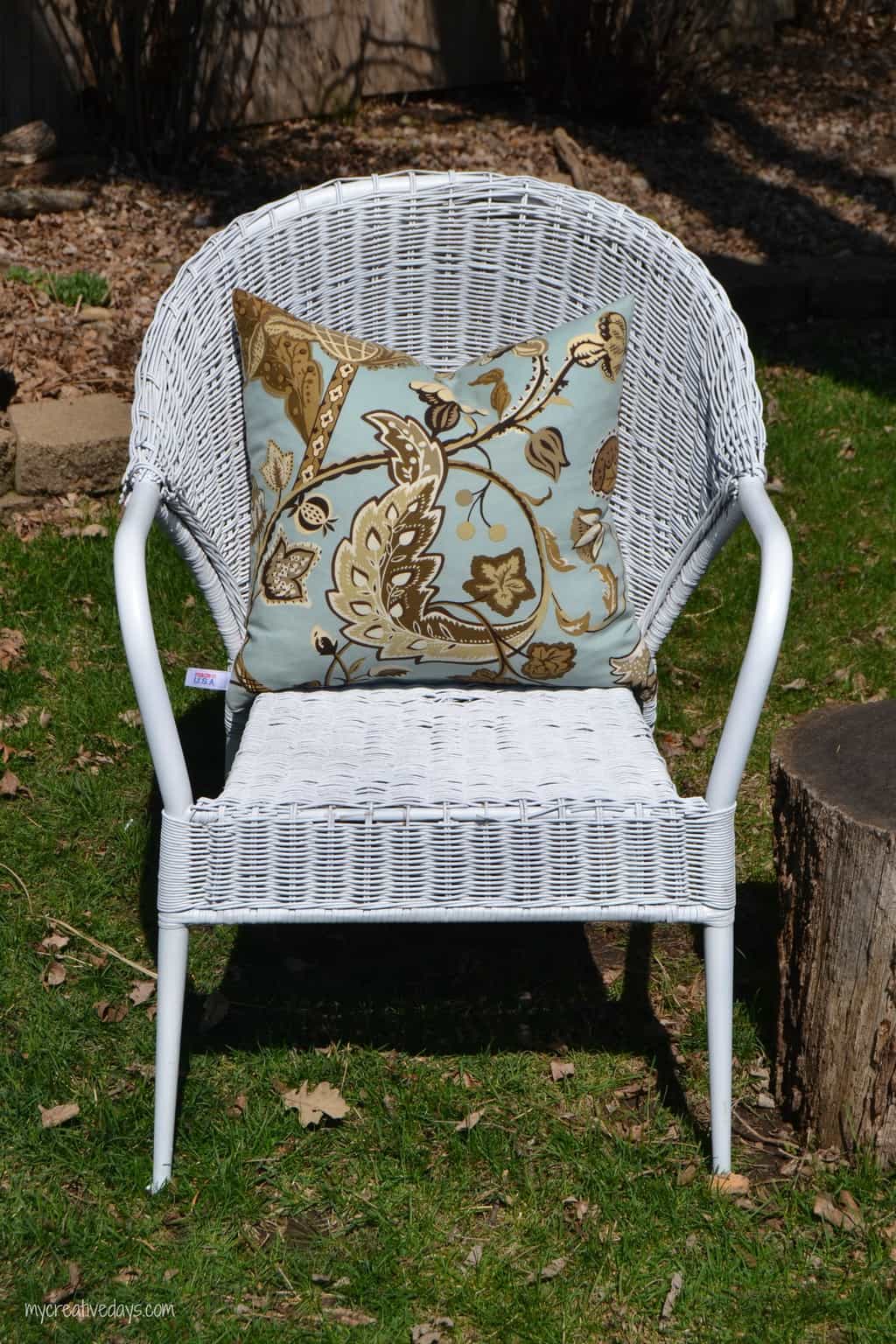 I know I titled this post, "The Power of a Can of White Spray Paint", but it could be any color spray paint you like. I have used every color in the rainbow for different pieces.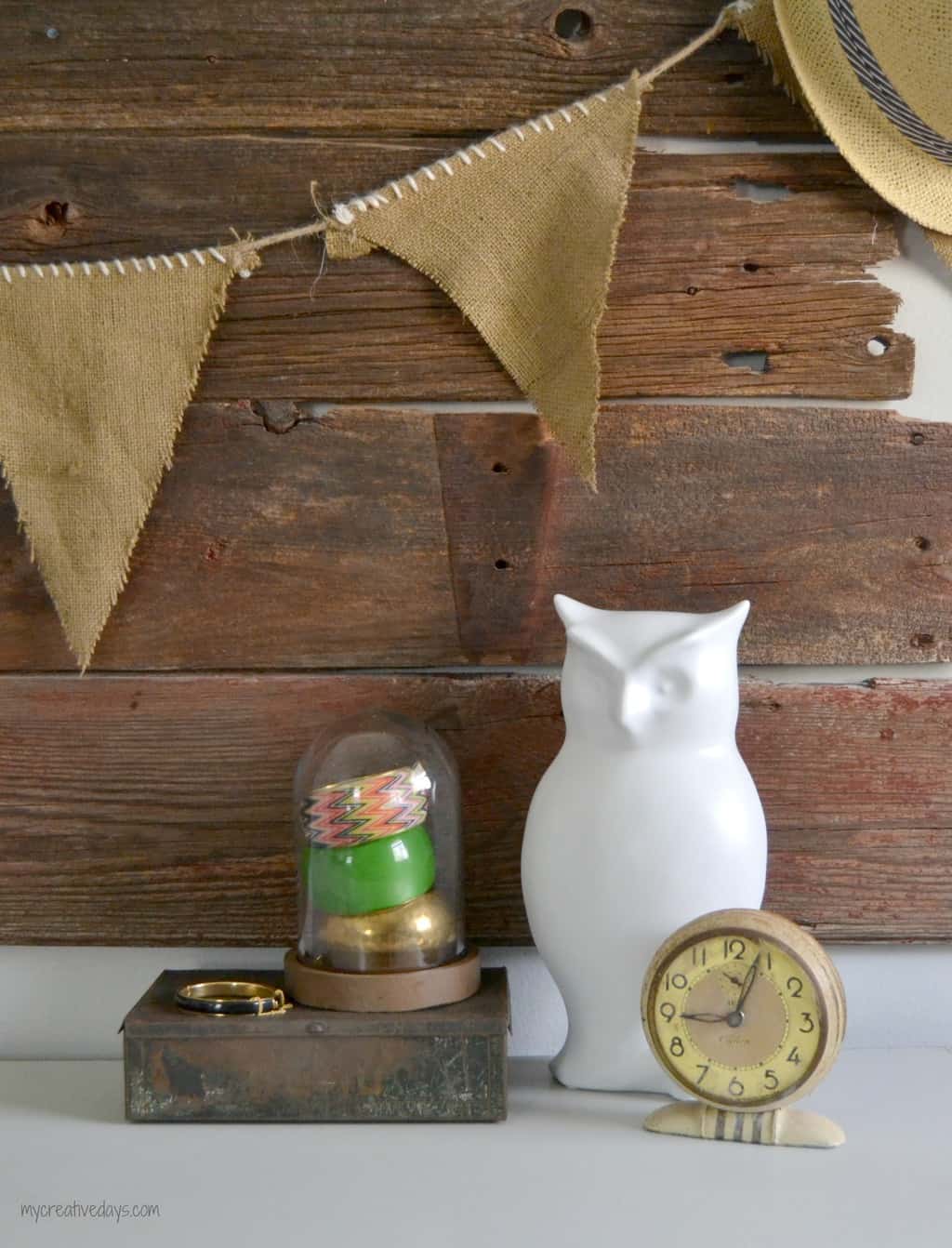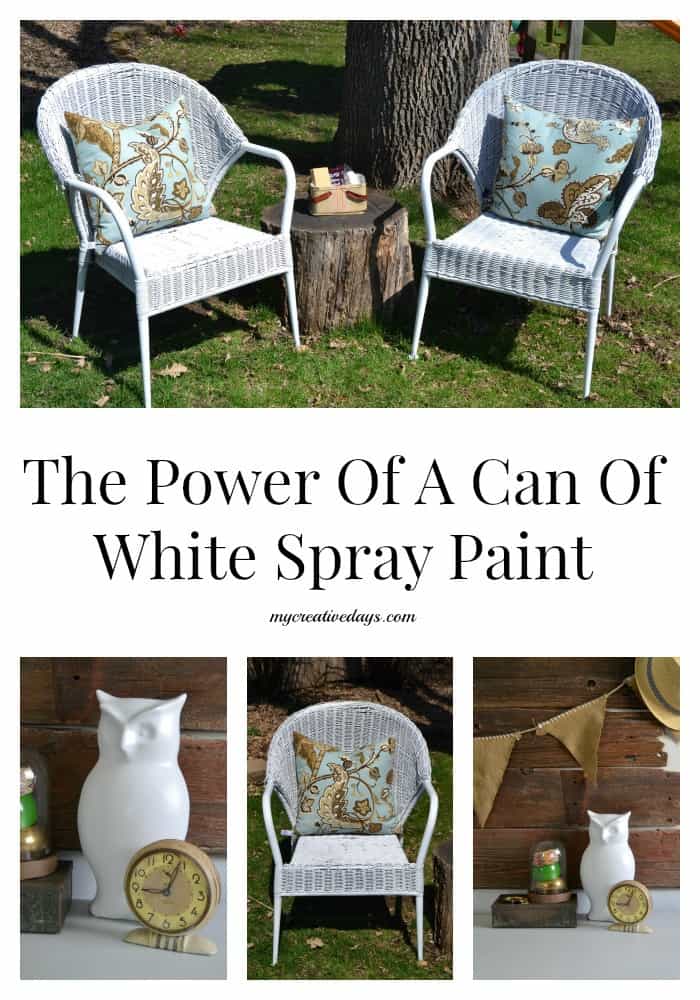 I love decorating our home this way; coming up with ways to have the designer pieces I love without paying an arm and a leg for them. Most of the time, I like the one-of-a-kind piece I come up with better than the piece that inspired me in the first place.
Make sure to follow along with all my design tips and tricks on my blog mycreativedays.com!