Wow!
As I look back on all the projects we did in 2015, I am amazed!
There are so many times that I feel like I need more projects (especially in the winter), so being able to look back and see just how many we did is a good reminder that there are always plenty going on around here. 🙂
Today, I am sharing the Top 10 DIY Projects from 2015 on My Creative Days. Not only did I love these projects, but you did too. Many of these were featured on other sites like Hometalk which really made them stand out. There is nothing better than putting your blood, sweat and tears into a project and then sharing it with people who love it as much as you do.
Nothing better.
I had to start the list off with our DIY Headboard Sconces. These sconces were inspired by a pair of sconces that were way out of our price range. After I saw those sconces, it became my mission to come up with lighting for our barn door headboard that would not cost an arm and a leg, and yet still fit the style of our bedroom and they had to be functional.
A trip to a local thrift store opened the doors for my DIY sconce creation.
The best part… we did it all for under $10!!!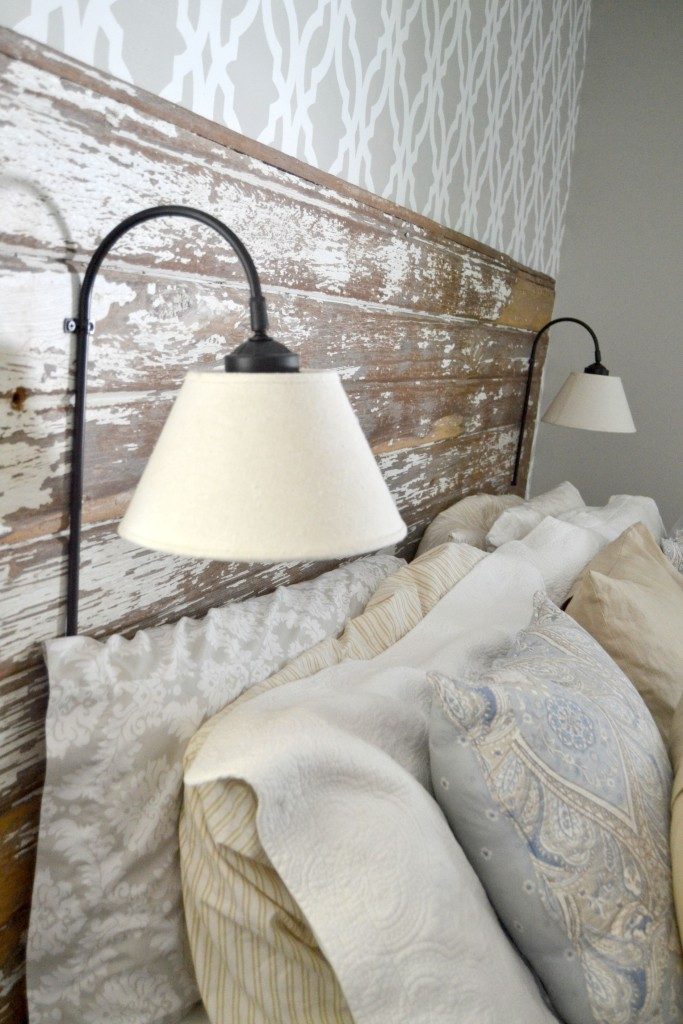 Some of my favorite projects come from curbside shopping. It is always fascinating to see what you can make from someone else's cast-offs. Now, finding great pieces on the side of the road does not happen a lot where we live so when I find something great, it is extra exciting. This Curbside Table Turned Farm Table still makes my heart flutter.
When do you ever find an entire dining set on the side of the road?
Never!
This set did not look like this when I rescued it. Check out the "before" pictures to really get a sense of how far it has come.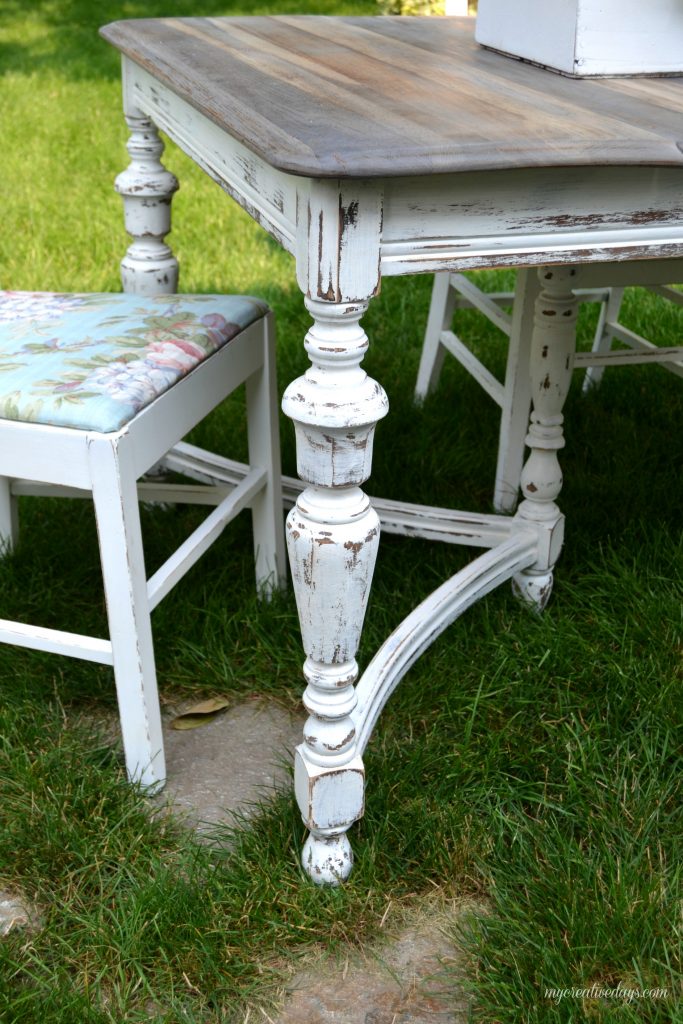 Who knew that an old map would make such an impression? This Desk Makeover With A Map was a "meant to be piece". I had seen it at a friend's yard sale a few times (she never sold it). I loved it every time I saw it, but never picked it up. I laugh now because after all of those sales, it was still there just waiting for me to take it home. Some pieces are just meant to be.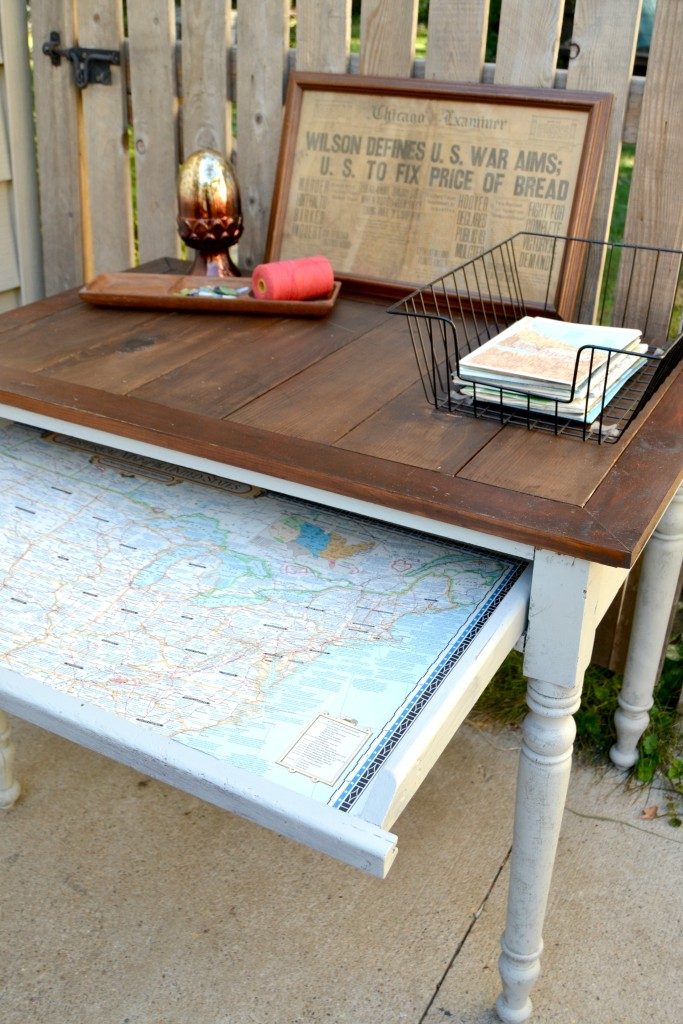 I love this DIY Boxed Wagon project. There is something about combining pieces that don't belong together and making them into something new that you don't see all the time. Repurposed projects are so addictive because you can find a new use for almost anything! I still have the top part of this wagon that will hopefully get put to good use this spring.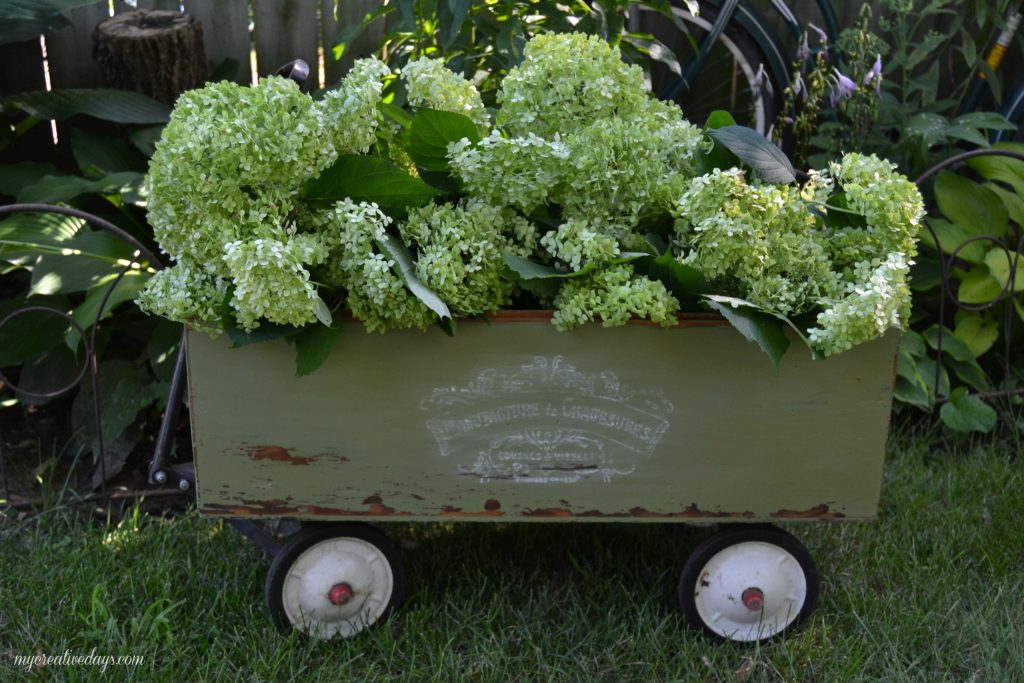 Old schools make me happy. The history, the architecture, the character, the old wood……. I could go on for days. This Schoolhouse Door Hall Tree was made from recycling an old, wood door from an old school in our area. They were just going to throw the door away!! I couldn't let them do it. I brought it home and made it functional again.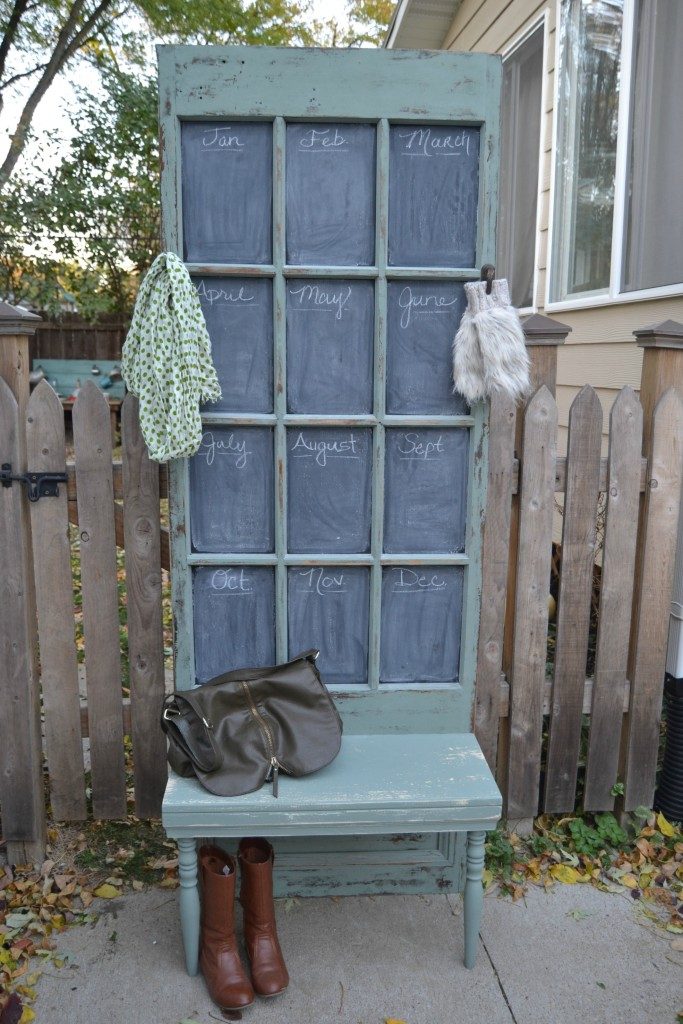 Like many people, barn wood is one of my favorite things to work with. You can't buy the look and character of barn wood at any home improvement store. Whenever we have a project that requires wood, I look in our garage to see if we have old boards that will work. This DIY Barn Wood Wall Bin was great because we were able to marry old drawer fronts with rustic barn wood to make a new piece. It is loaded with character and charm.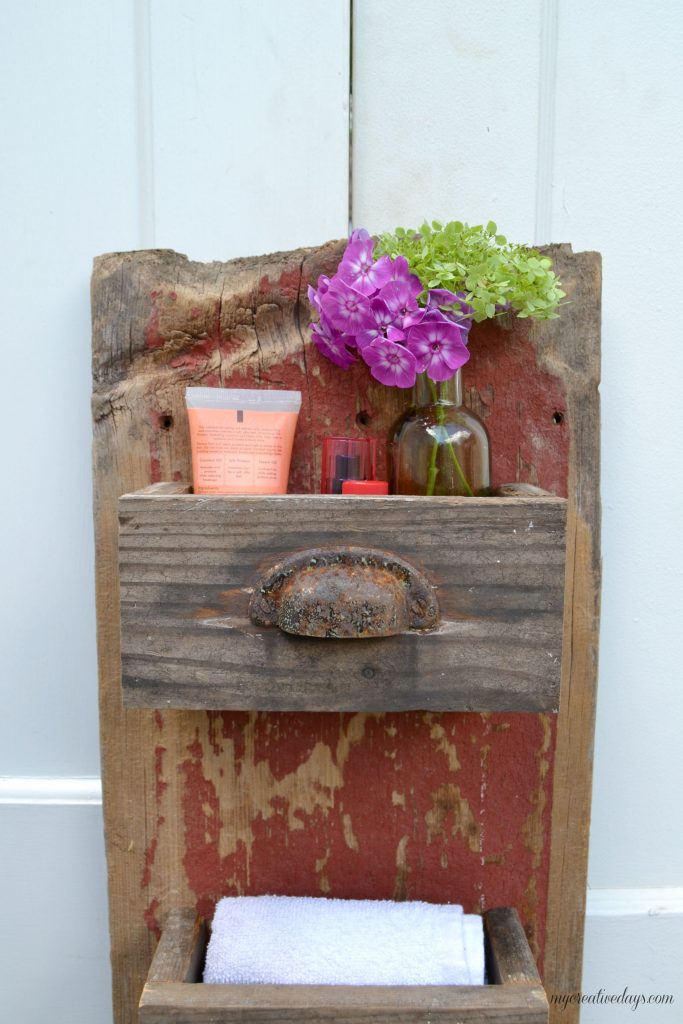 My Country White End Table Makeover was a one of my last posts of 2015. The reclaimed wood paper* underneath the glass was the favorite part of this makeover. I still get amazed by what a coat of paint can do to transform the look of a piece! Paint is the best DIY tool ever!!!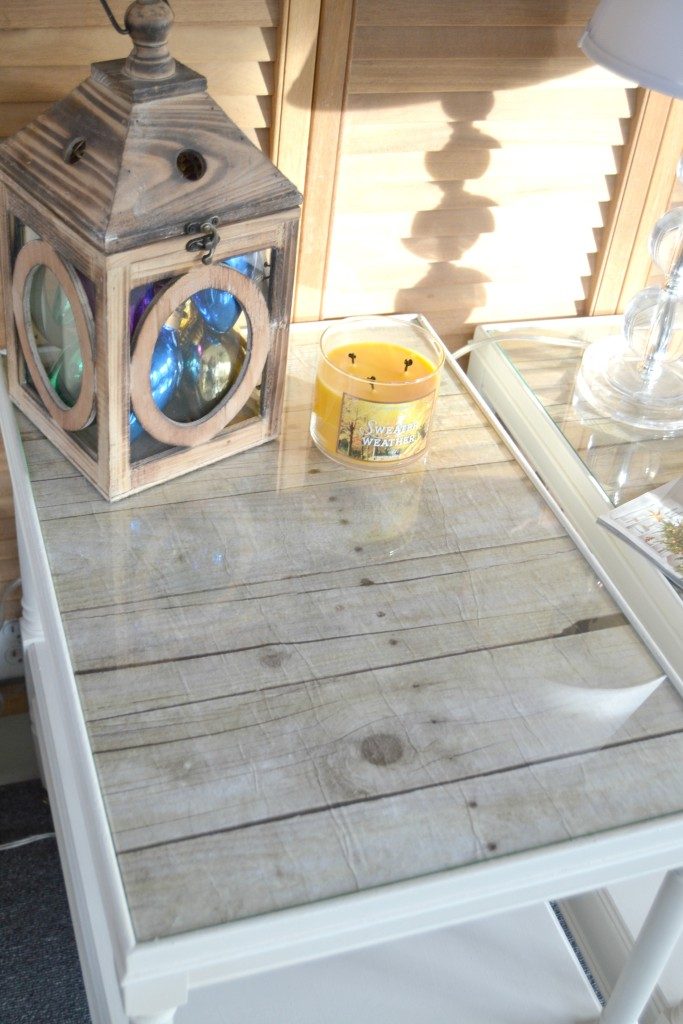 I posted this Heavily Distressed Coffee Table months ago and it got a lot of response. It cost $3 at a yard sale! It did not look like this when I got it, but again, a coat of paint and some sand paper was all it took to make it fit in our living room. My design budget can always handle a $3 coffee table. 🙂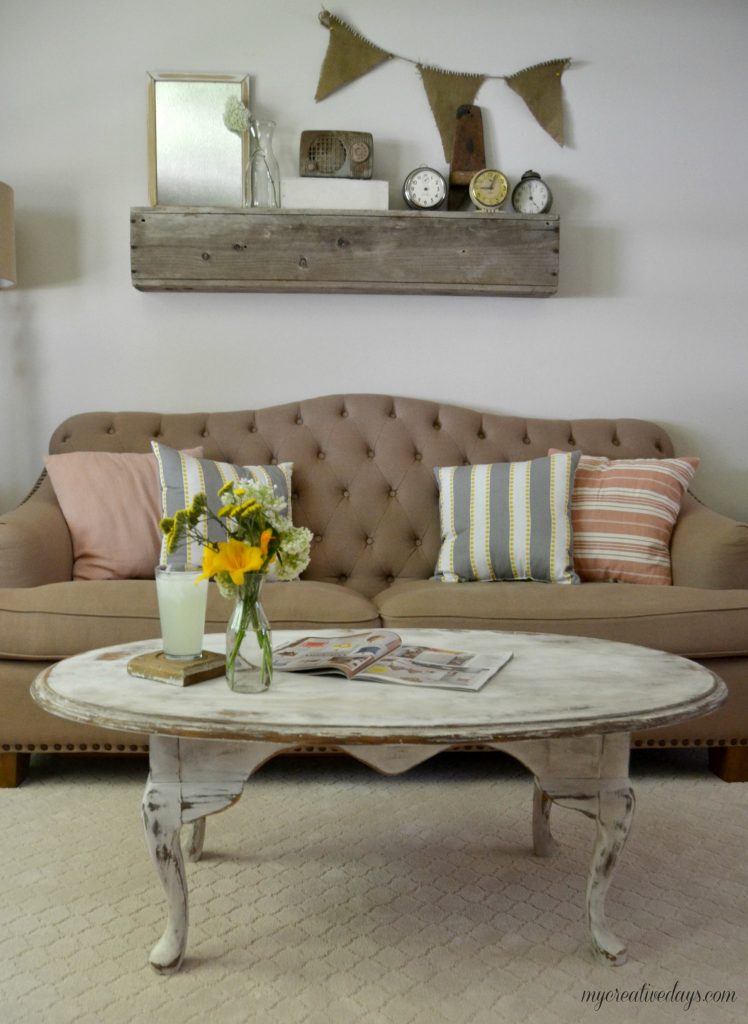 I needed a new desk desperately last year. I was so lucky to find this Empire Style Desk. It was very dark so I lightened it up with some paint and left the original hardware on it. It has given me tons of storage and has been a great place to write my posts every day.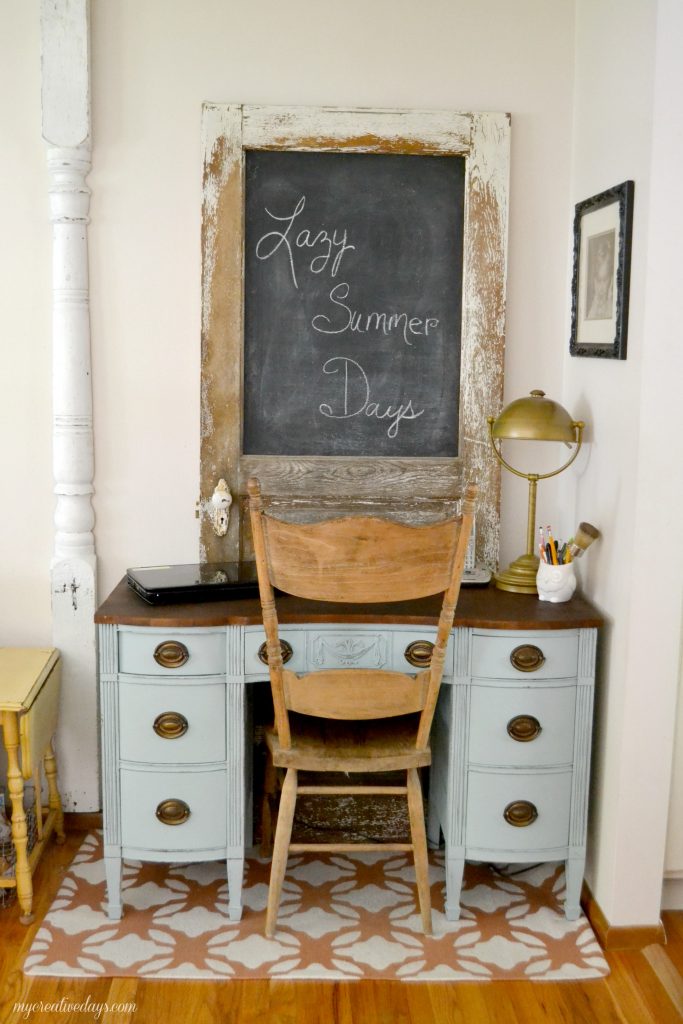 If you can't have it, "faux" it! 😉
Trying new techniques and ideas to make over furniture is a lot of fun. This Faux Weathered Dresser Makeover came about when I wanted to try giving a piece a weathered look by using different paint colors. It worked and it was easy! Click the link to see how I did it.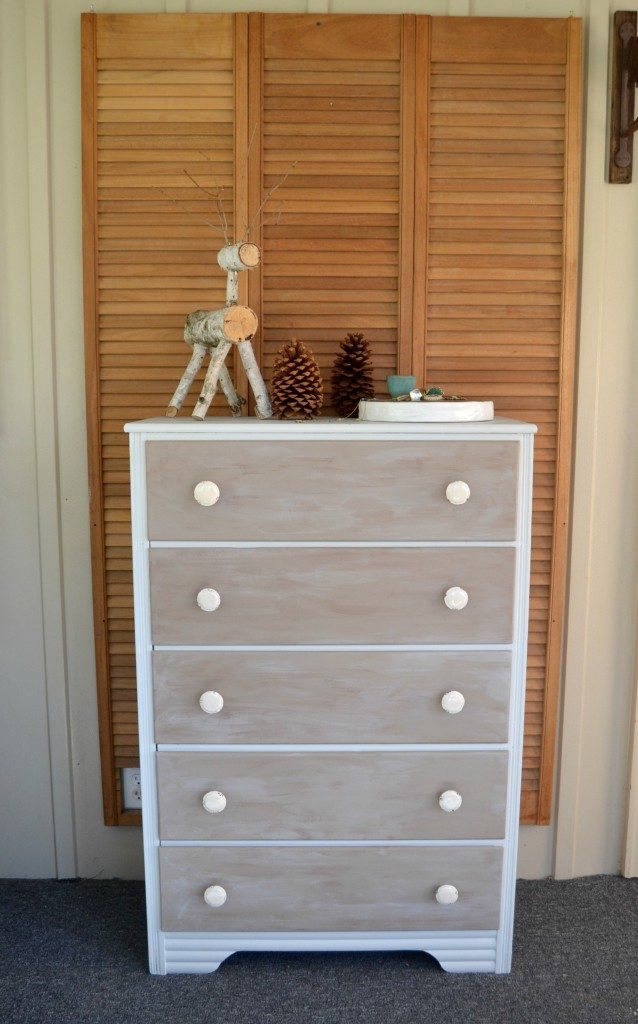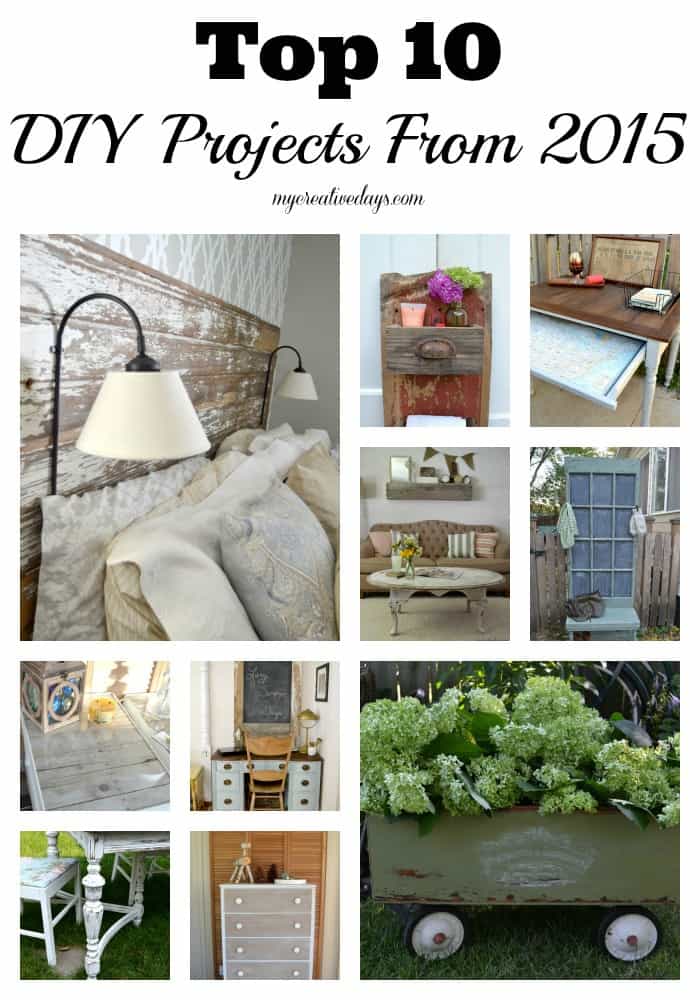 Having a blog is great for so many reasons, but one thing I love about it the most is all the memories it holds. Shopping at thrift stores, yard sales and estate sales means every piece has a story. Sometimes, those stories get lost and I forget them, but now that I am documenting about them all here, I can remember each one.
I am hoping 2016 is loaded with many more fun projects to remember and share with you all.
Do you have a favorite project on My Creative Days? I would love to hear which one it is. Email me or tell me in the comments.
*denotes affiliate links