Halloween is right around the corner and it is time for the Wendy's Halloween coupon booklet! Every year, I purchase these booklets to hand out at Halloween. I love handing out something other than candy to the kids and this year, we made scarecrow treat cups to hand out to our friends.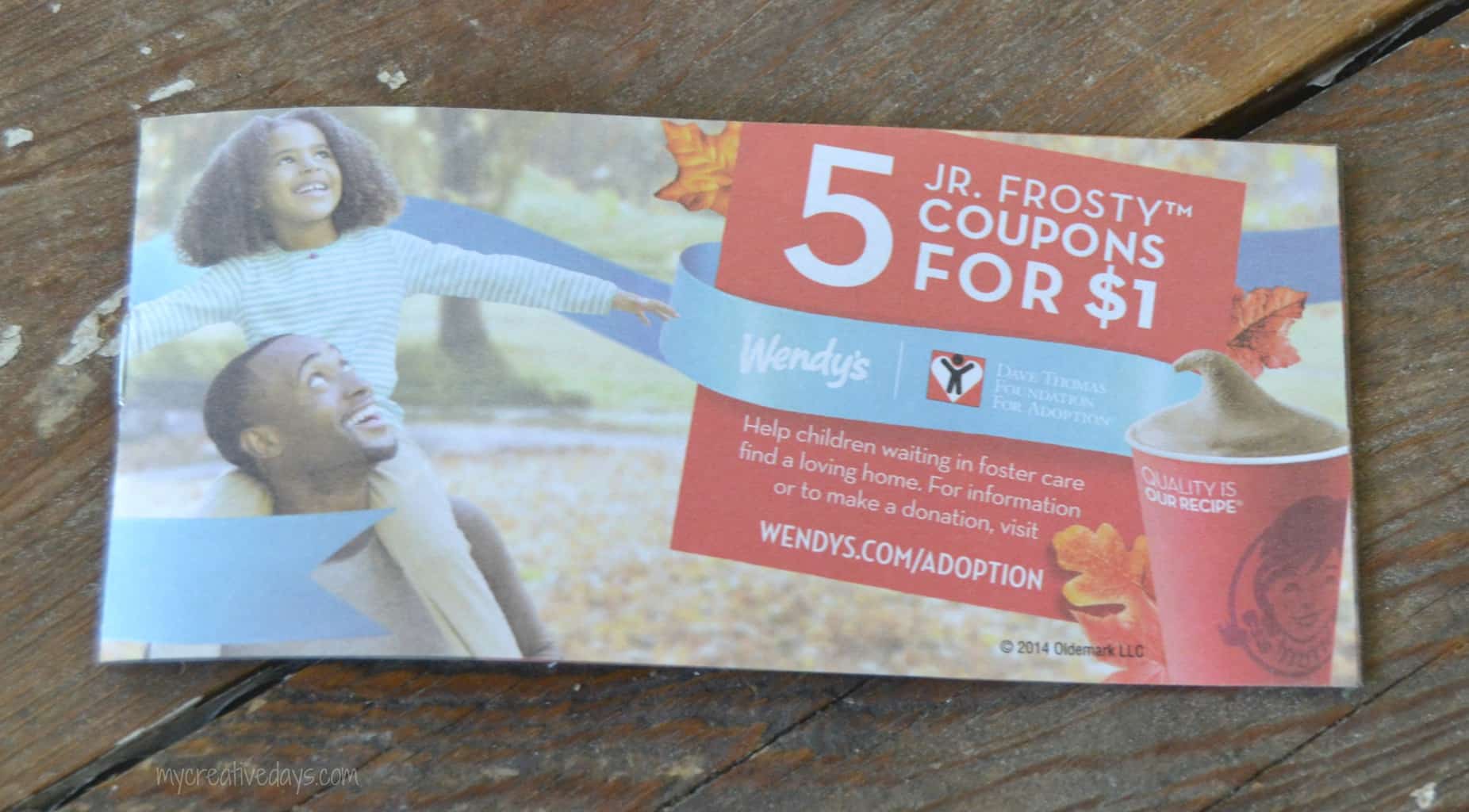 (Affiliate links are used in this post so you can find the supplies we used to make the scarecrow treat cups. You can read my disclosure here.)
These Scarecrow Treat Cups were easy to make.
Supplies Used For Scarecrow Treat Cups:
black permanent marker
orange construciton paper or craft foam
Small toys and trinkets to put in cups
Wendy's Halloween Coupon Book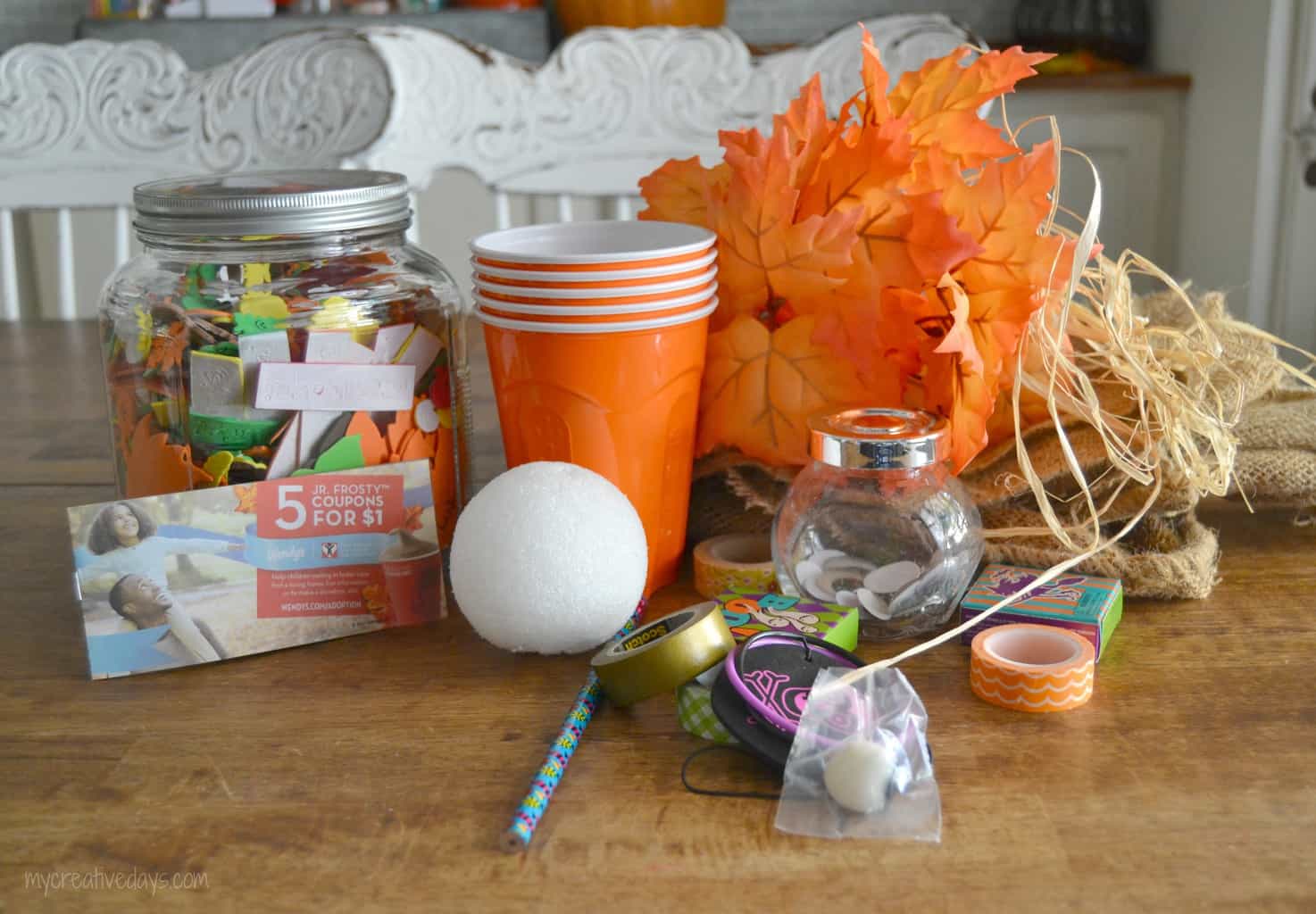 First, we punched a hole on each side of the SOLO cup and tied raffia on to make a handle.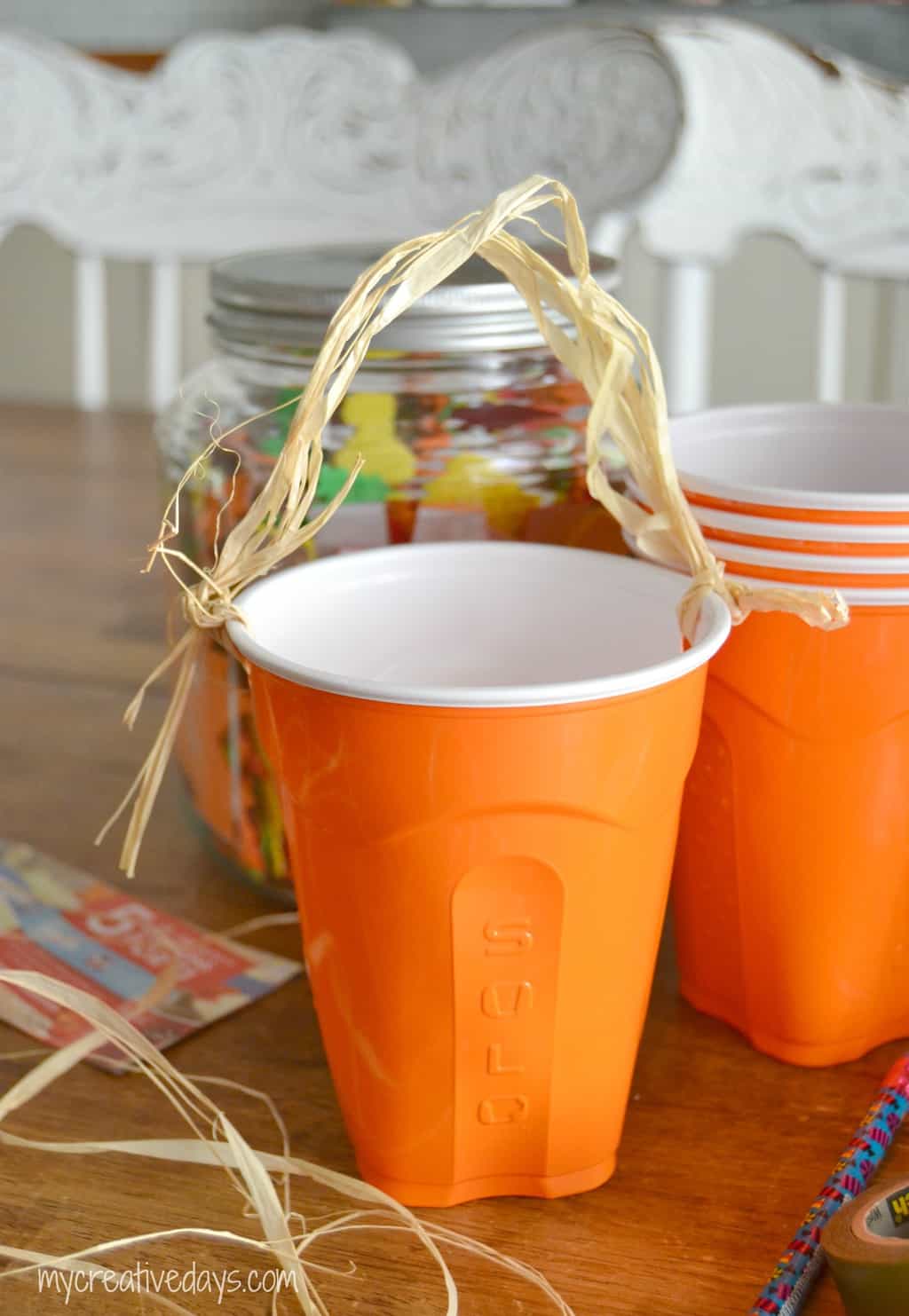 Then, we added a Halloween pencil and some burlap to the bottom of the cup.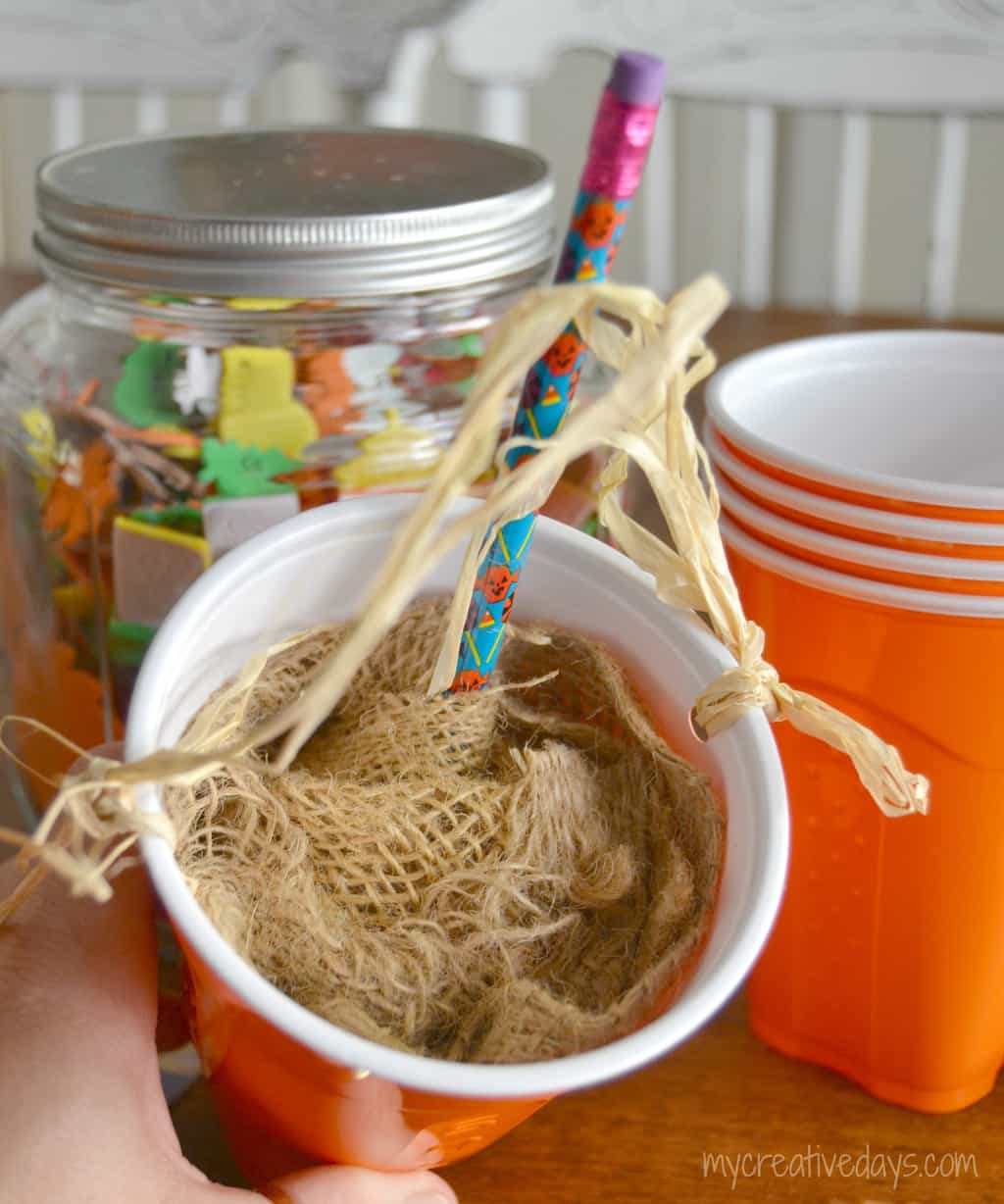 We filled the rest of the cup with other trinkets and toys and a Free Junior Frosty coupon.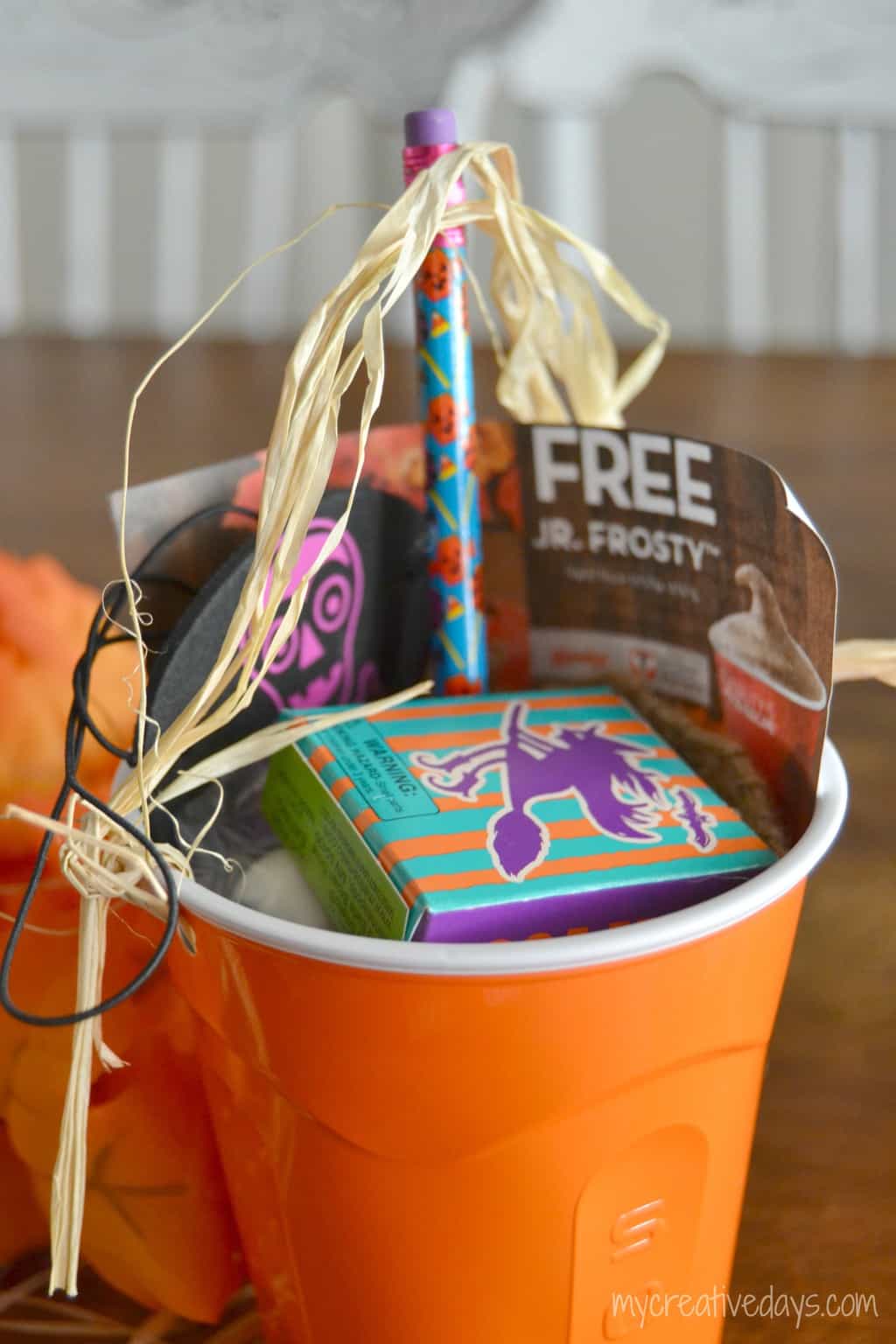 We hot glued two googly eyes to the front of the cup and added an orange foam circle for the nose. We drew a mouth and some "scarecrow stitching" to the cup with a black permanent marker. We also tied a strip of a flannel shirt around the base of the cup. (We had to secure the flannel shirt with some hot glue).
These Halloween Scarecrow Treat Cups are sure to scare the crows away and bring all the little monsters and ghosts a lot of joy on Halloween night. 🙂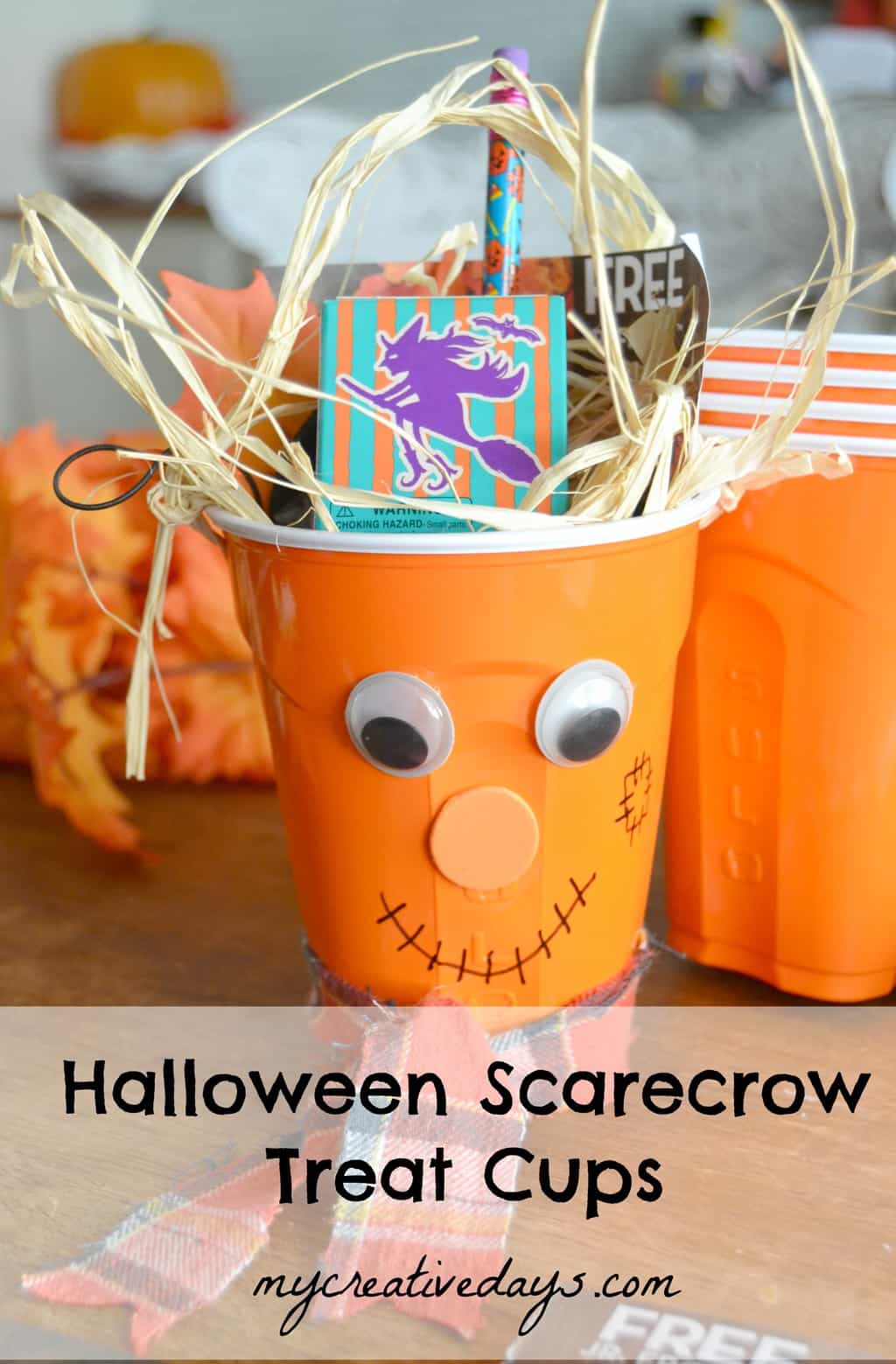 I love that Wendy's offers these coupons at Halloween. They are a great alternative to candy and kids love to get a Frosty treat! I remember my grandma taking us to get Frosty's all the time when we were little. She loved them as much as we did. She would always order a side of fries with it because it just wasn't right to have a Frosty without dipping a couple of french fries in it first. 🙂
What do you like to hand out at Halloween? Do you purchase the Wendy's coupon books too?