This holiday season, I have been lucky enough to collaborate with so many bloggers on different tours. This time around, we are sharing homemade ornament ideas.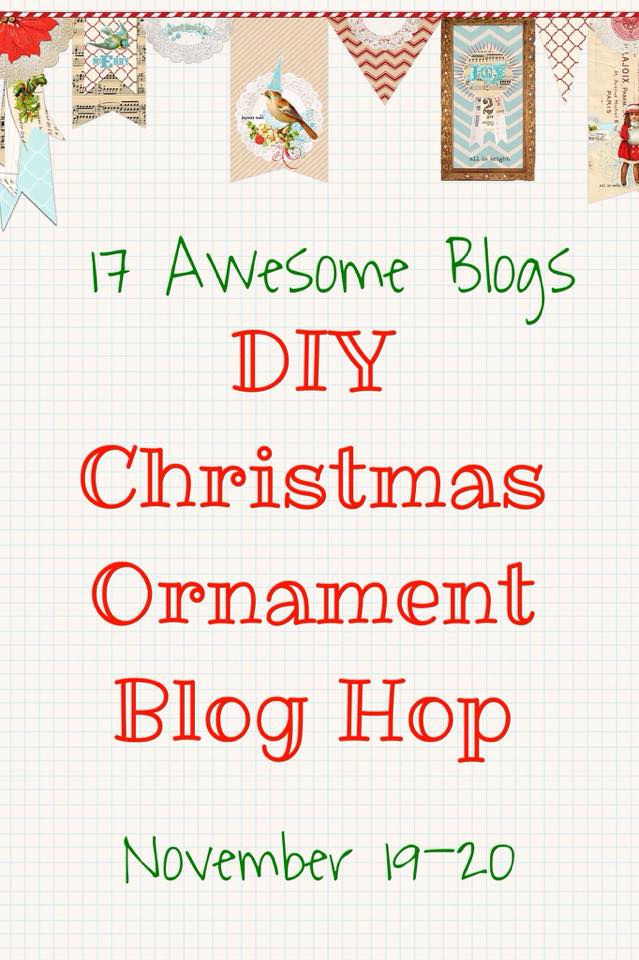 I don't know about your family, but for us, the holiday season is all about homemade gifts and decorations. We do everything from baking to crafting. It would not be the holiday season if we weren't making some kind of thing around here. 🙂
For this homemade ornament, I really wanted to make it simple, natural and rustic. I wanted to use things we already had on hand and something the kids could make as well.
We came up with these Woodland Christmas Tree Ornaments.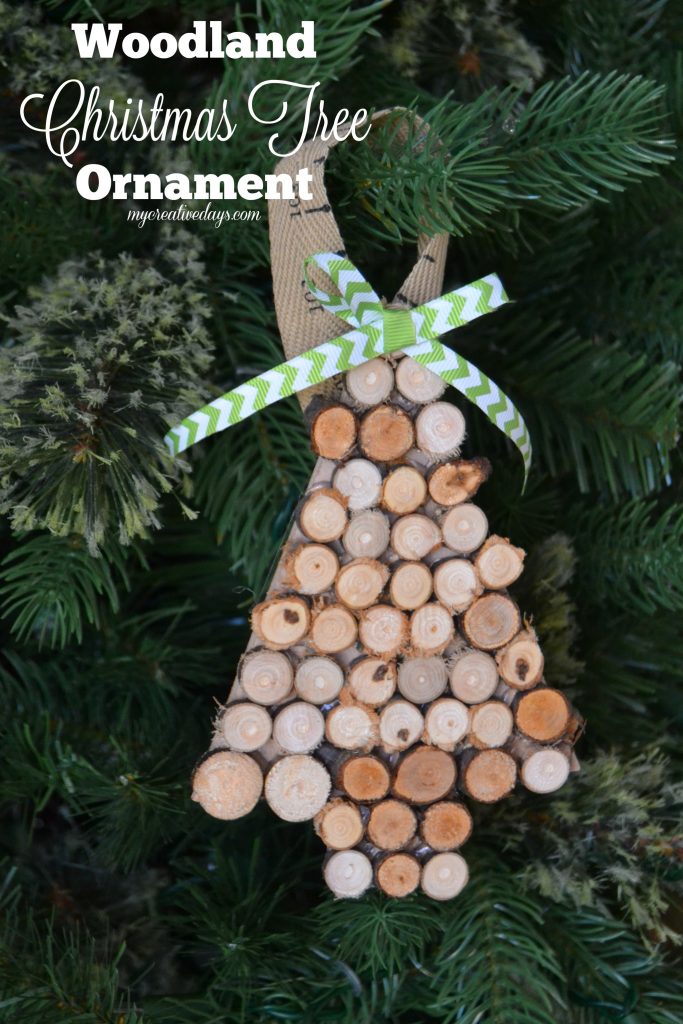 To make these ornaments, Matt cut small Christmas tree shapes from thin plywood.
Then, the kids and I hunted for some small branches and twigs that Matt cut up in little discs.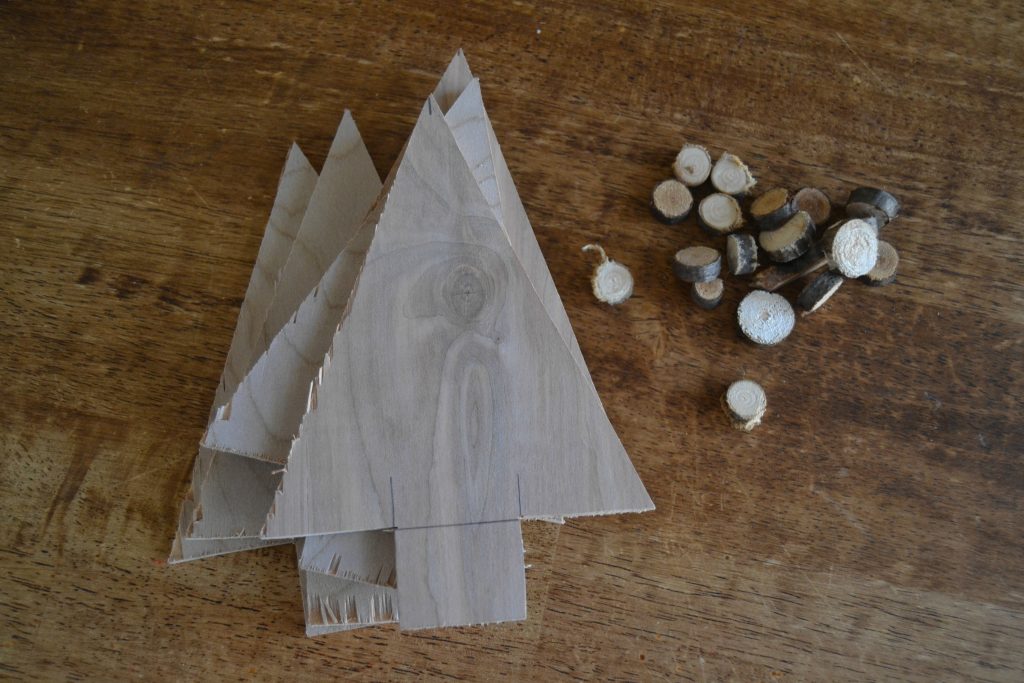 When I was thinking about what we would use to hang these ornaments, I came across some tape measure ribbon I found in the Dollar Spot at Target months ago. This ribbon was perfect for the "woodsy" vibe these ornaments have.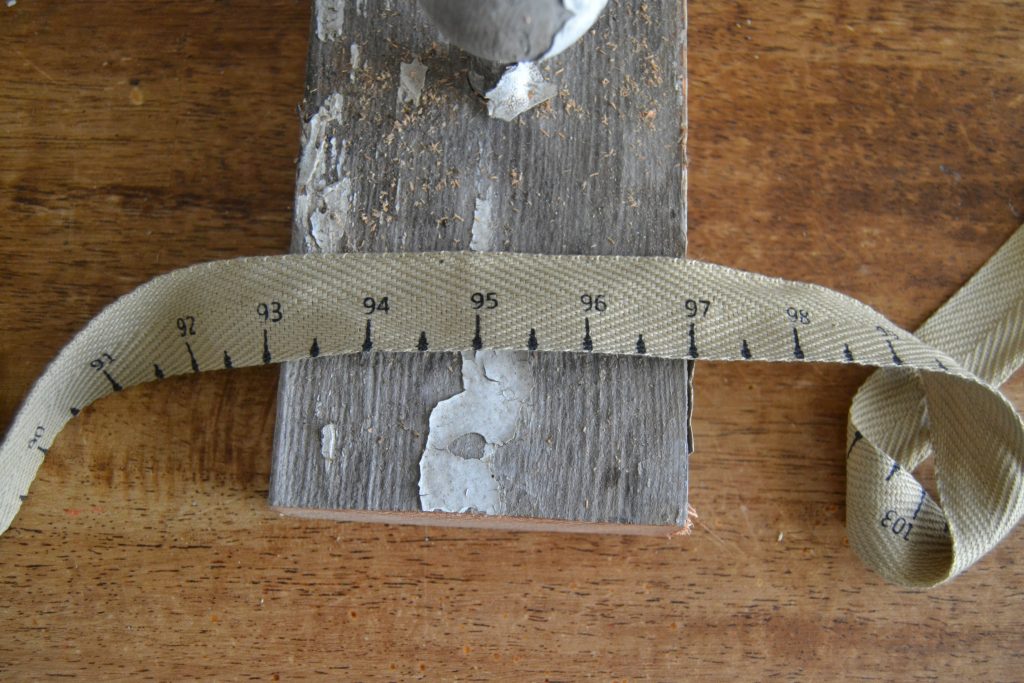 I hot glued the wood discs to my Christmas tree ornament and I had the kids use Tacky Glue* for theirs.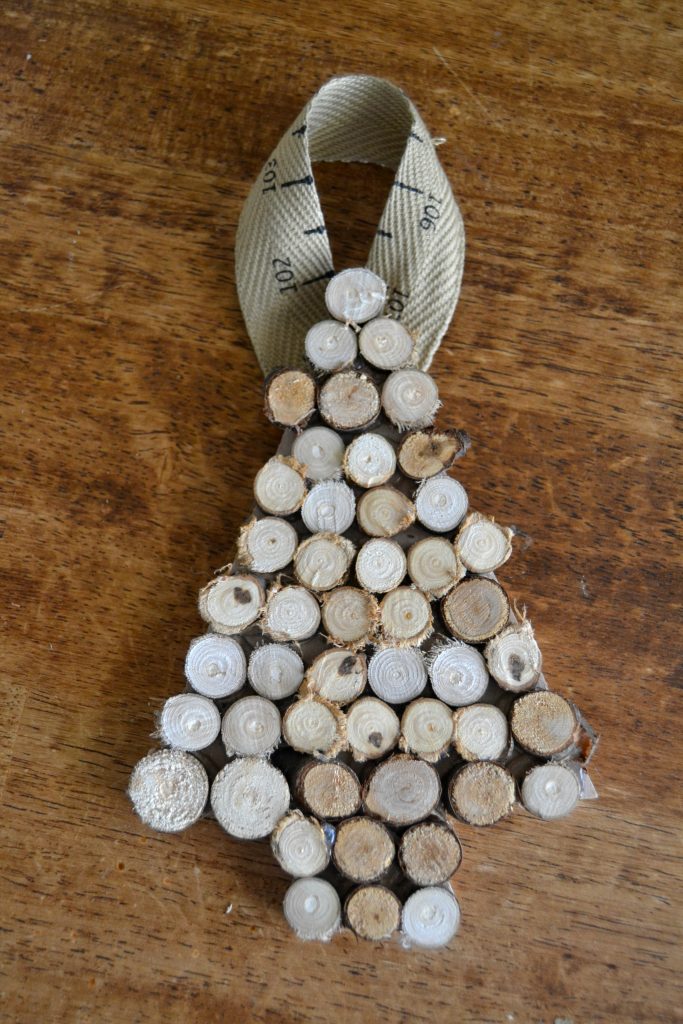 We glued the ribbon to the back of the trees like this: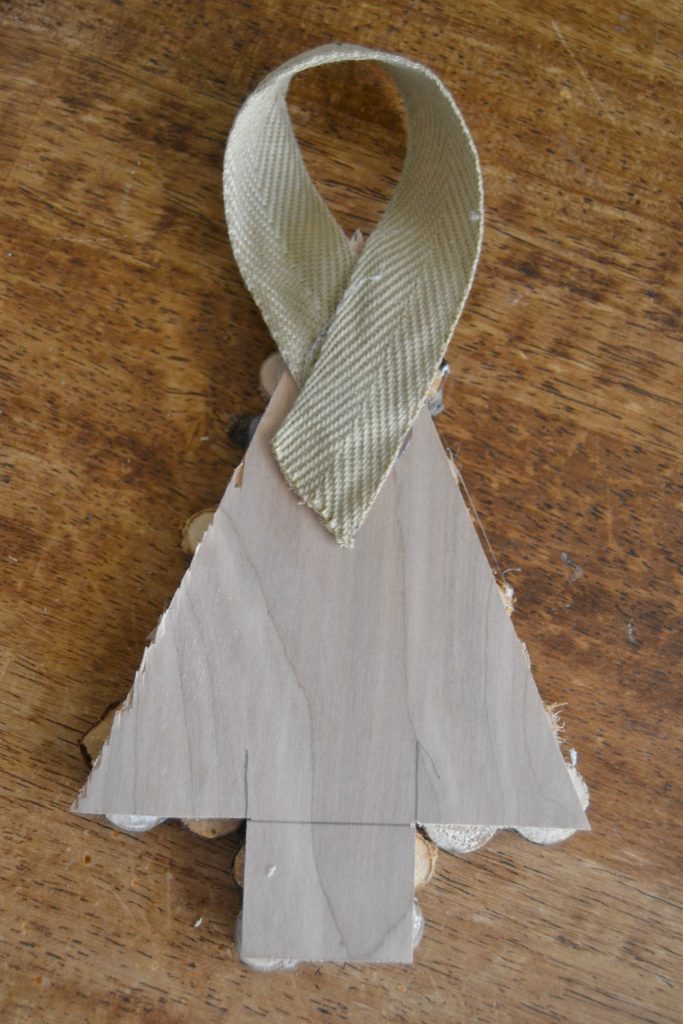 Some of the trees were given green chevron bows and others were left without.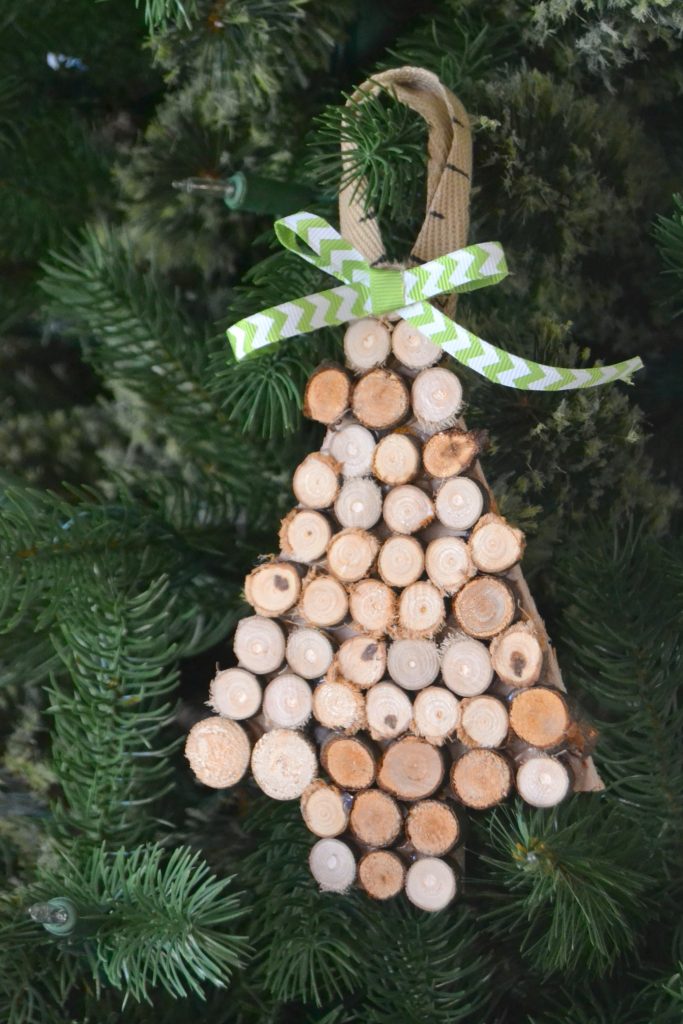 The tape measure ribbon couldn't be more perfect.
I love the added detail it gives these ornaments!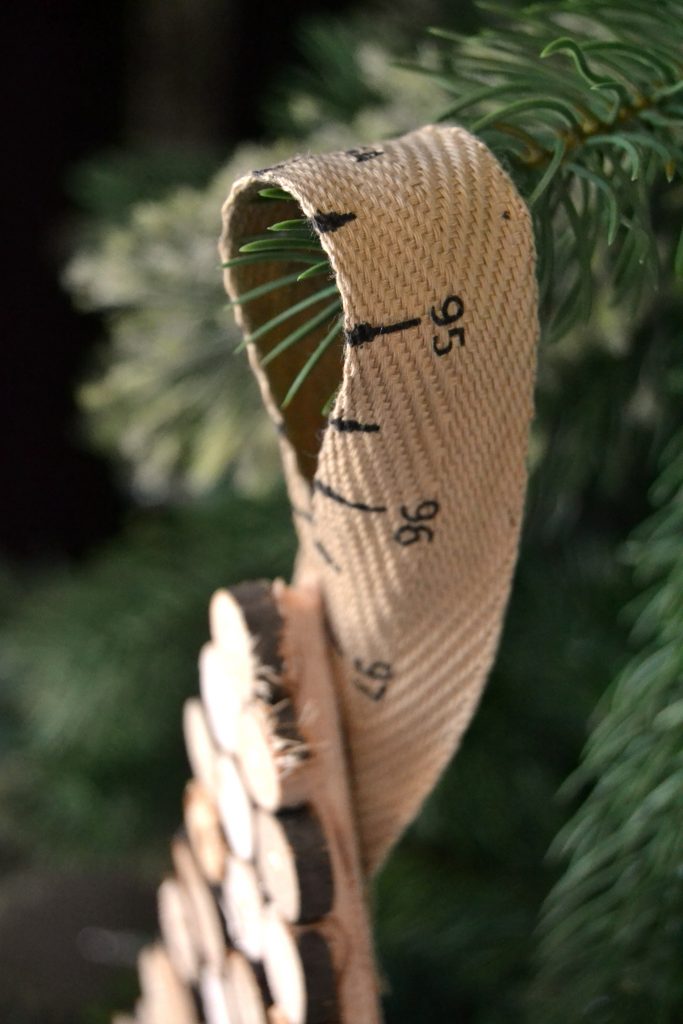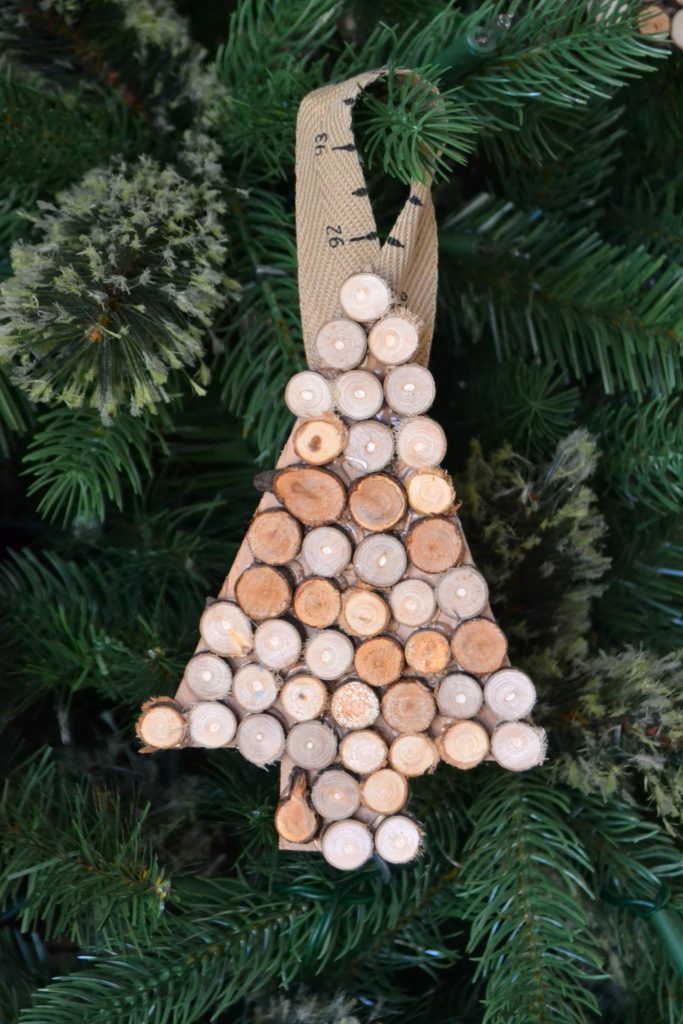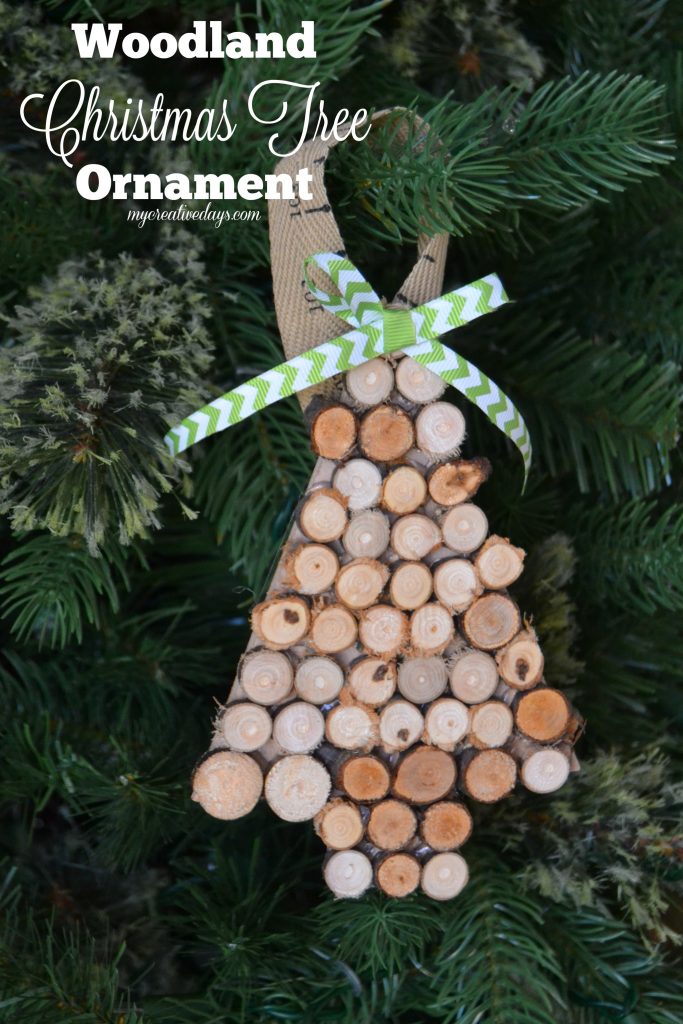 These Woodland Christmas Tree Ornaments came out just like we wanted; rustic, natural, simple and so pretty on our tree! The entire family got involved in creating them. The kids and I had a blast hunting for different branches and twigs to use. I hope this craft has inspired you to add some homemade'ness' to your holiday season this year.
Make sure to head over and check out all the other amazing ornaments. You will have so many ideas to keep your holiday season busy!
Thursday, November 19th
Friday, November 20th
*denotes affiliate link