Valentine's Day decorations around here are pretty sparse. It's not that I don't like decorating for it, but I don't find a lot of things I like. That means I am usually DIYing a few things. My Valentine's Day projects are always easy, inexpensive and can be done in one afternoon. Last year, I made an Ombre Heart on Burlap and a DIY Wood Valentine Heart. This year, my DIY Driftwood Heart Wreath came about when I was organizing.
I had driftwood left over from the DIY Driftwood Acorns I made this fall. I love driftwood because it is neutral and rustic. Pinks and reds are great around Valentine's Day, but the natural look of driftwood is timeless and something I will use over and over again.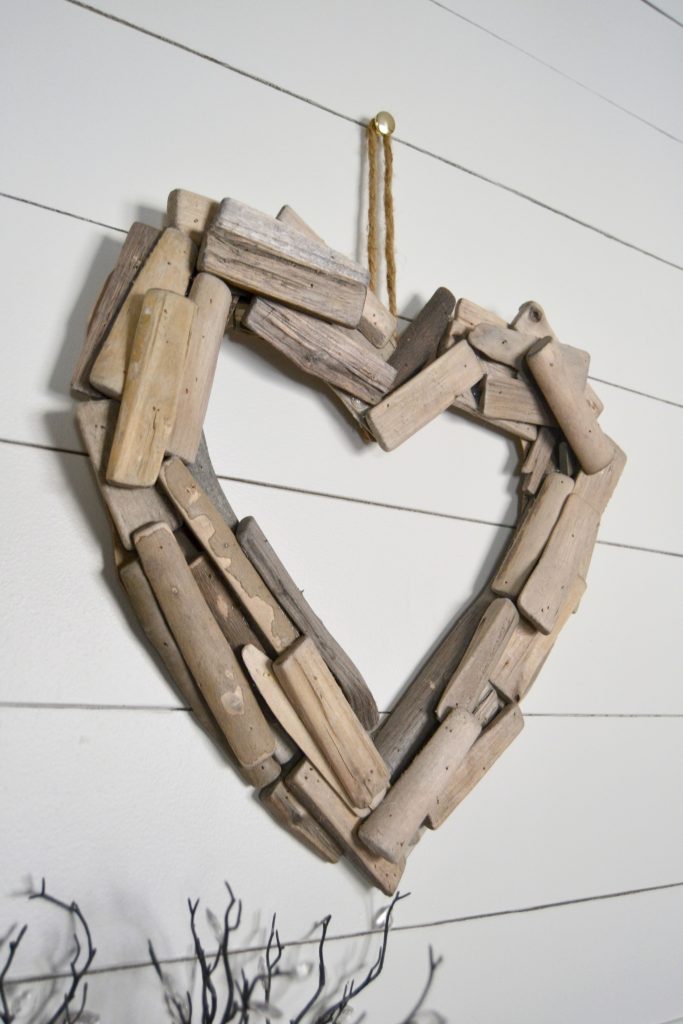 To make your own Driftwood Heart Wreath, you will need:
Cardboard
Rope or heavy-duty twine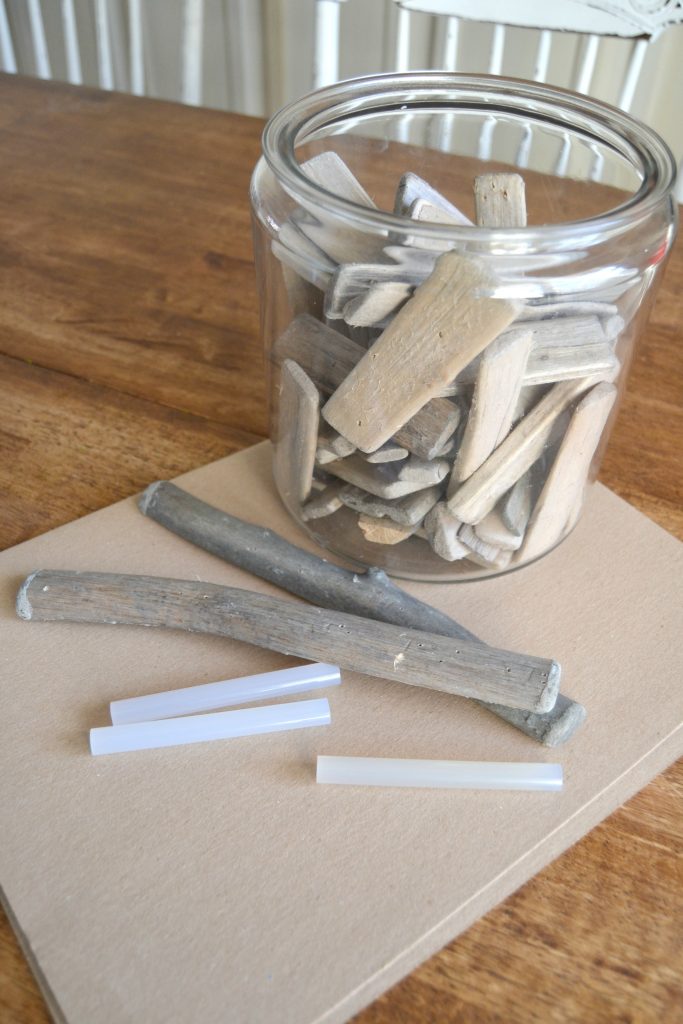 The first thing I did was cut out a heart shape from the cardboard.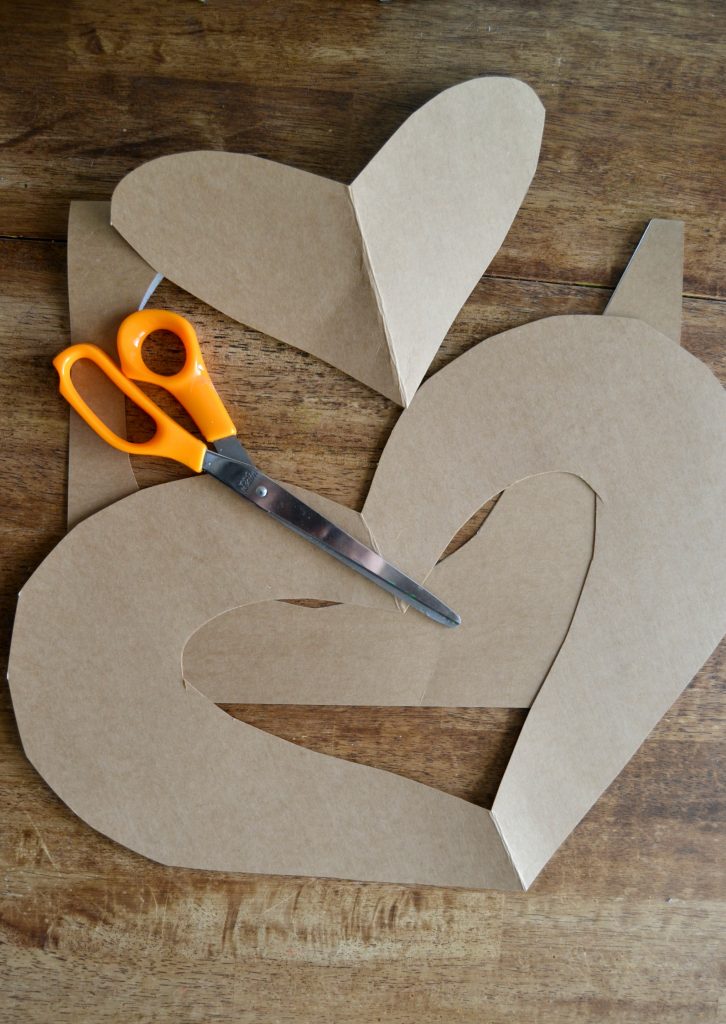 Then, all I did was layer the driftwood pieces all over the cardboard heart.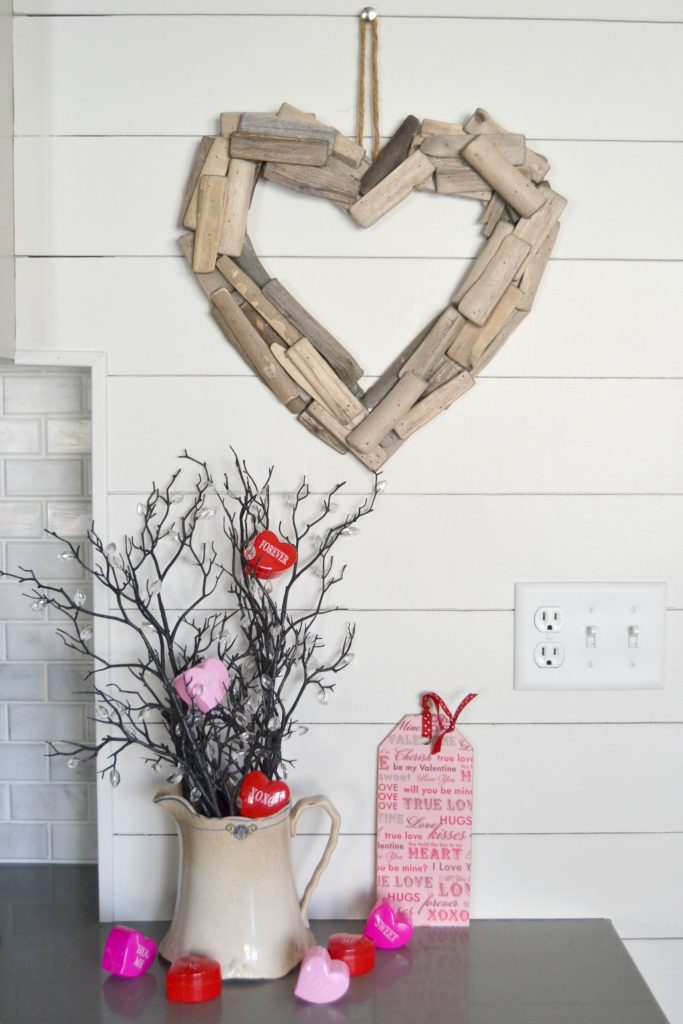 I didn't want it to look perfect. Driftwood is rustic and I wanted this wreath to look the same way.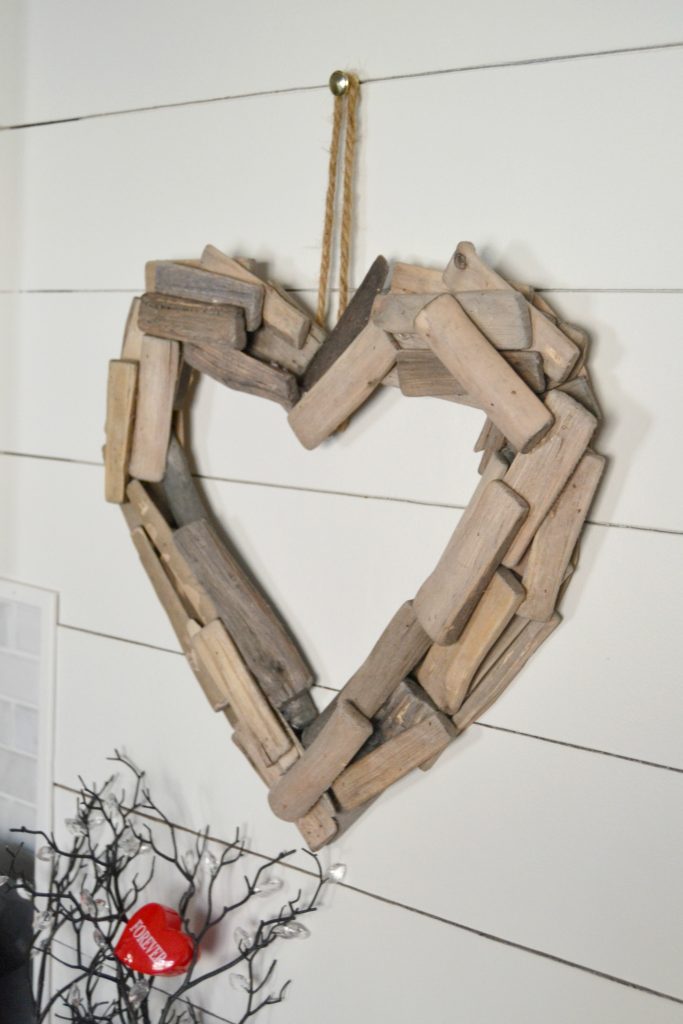 Once I had all the driftwood in place, I turned the wreath over and hot glued some twine to the top for hanging.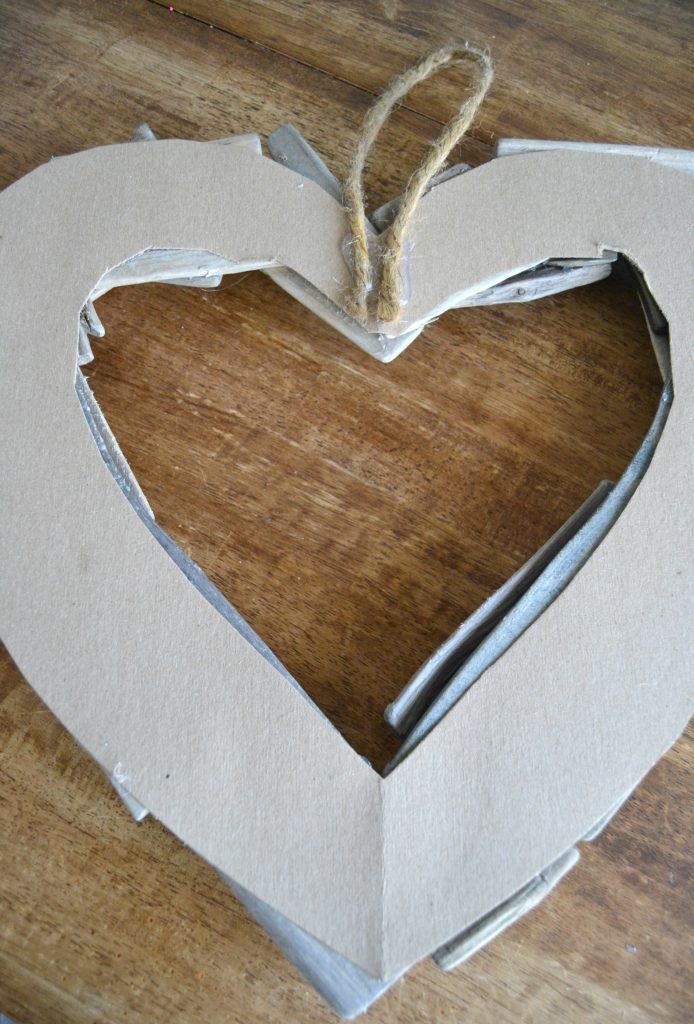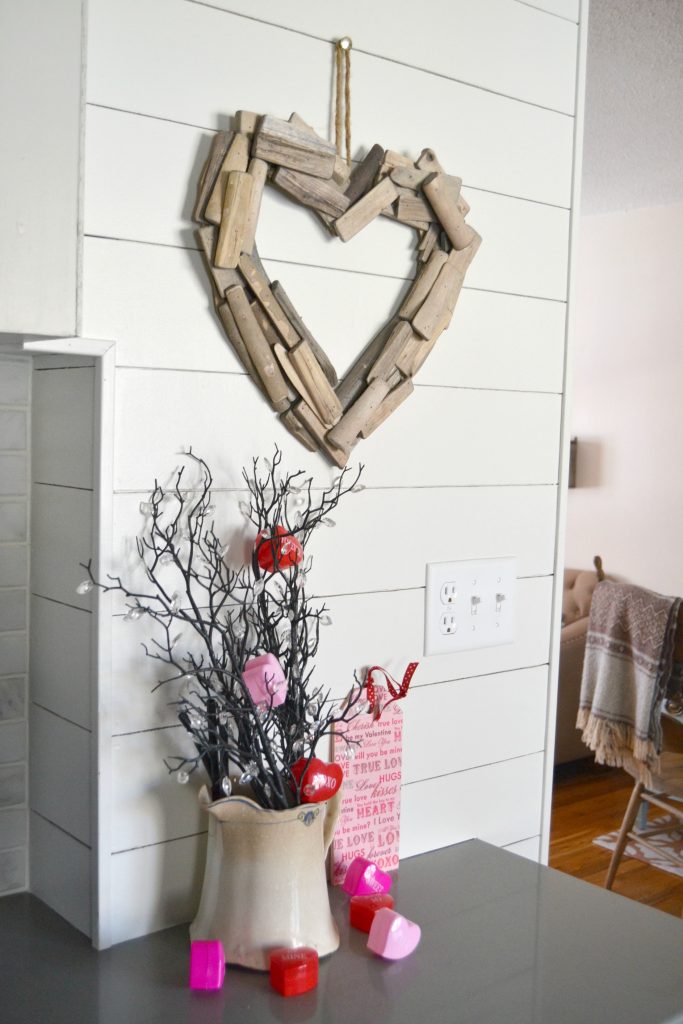 There is nothing better than making decorations on your own, custom to what you like. This didn't cost me a dime and I am so happy with it!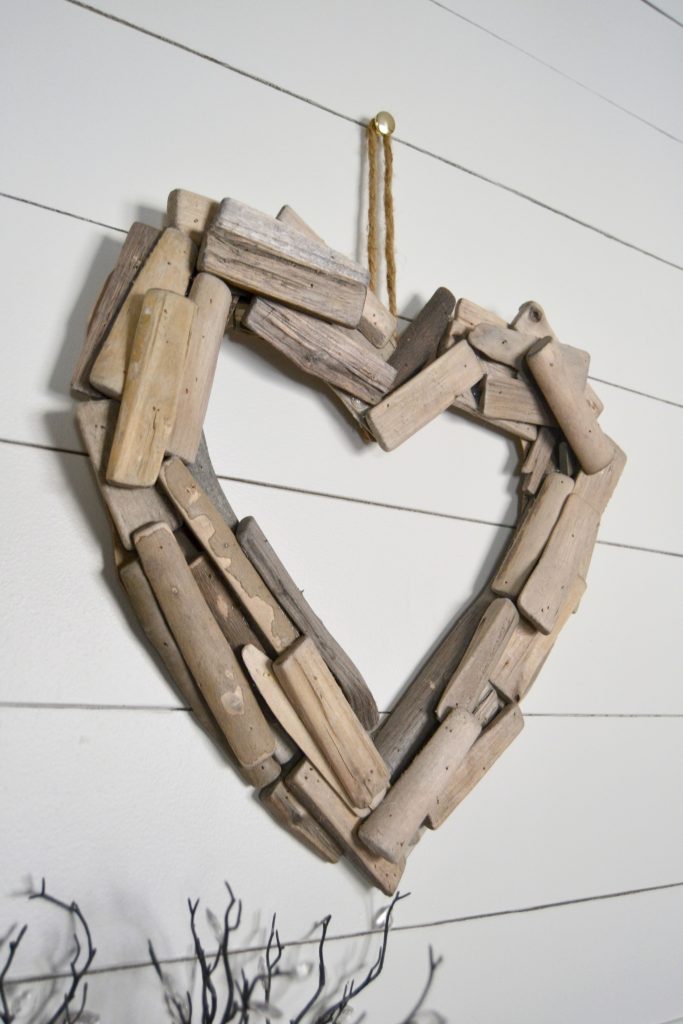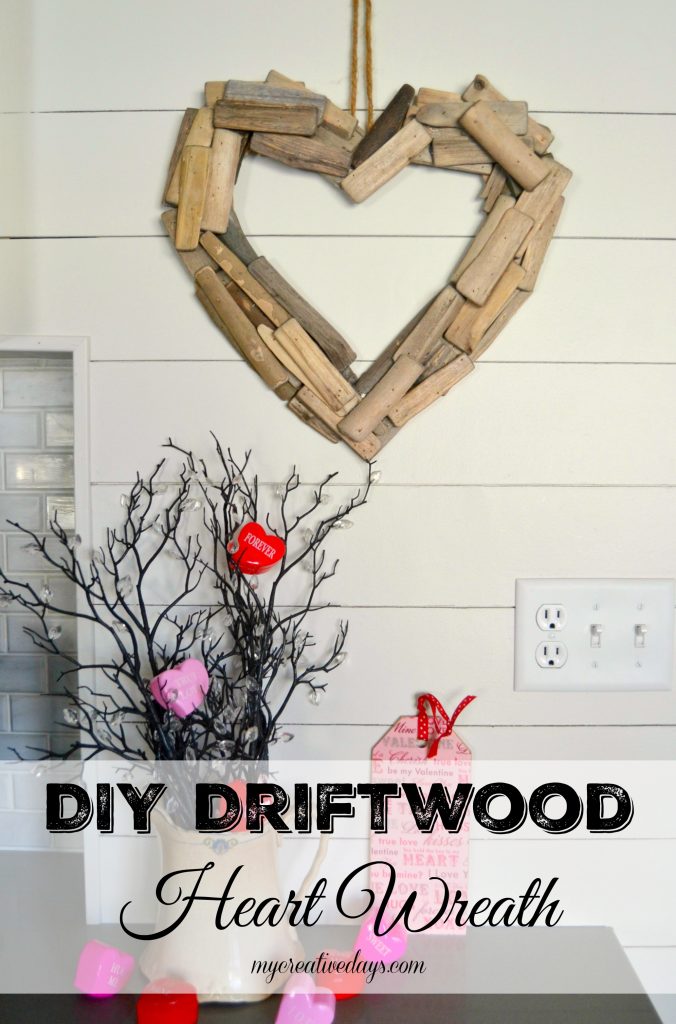 This wreath can be used all year long.
It doesn't scream "Valentine's Day" so I will still use it after Valentine's Day is over.
Do you decorate for Valentine's Day? What kinds of things do you put out?
*denotes affiliate links